With spring in full swing, flowers are blooming by the day but, due to COVID-19, florists and floral designers are taking a massive hit, causing them to rethink their business offerings and what the current circumstances mean for couples rescheduling their weddings.
As wedding plans change, the floral plans for those rescheduled dates may change too with both how the designs will look on the new date as well as altered pricing.
"There are costs associated with [changing your wedding date]," shares Mary Simmons, owner of Persephone Floral Atelier. "For couples moving their wedding to a different date a few months later, I am charging a nominal fee to cover the extra labor of redoing their wedding plan. This is necessary because a few months later there will be different flowers available and I need to figure out a way to still produce the same look with different flowers. If the couple decides to move their wedding to the next year, in some ways it's simpler because we can stick to the same plan, but in other ways it's more complex. Built into the price of each wedding is a portion of our overhead costs. The cost of storing all their vases and candles, the rent for the space where we will produce their wedding, staff, rentals, etc. When you move a wedding out that cost goes up, because now you are covering two years of overhead which otherwise would have been covered by two events. These are all things business owners have to consider when they decide how to handle these changes."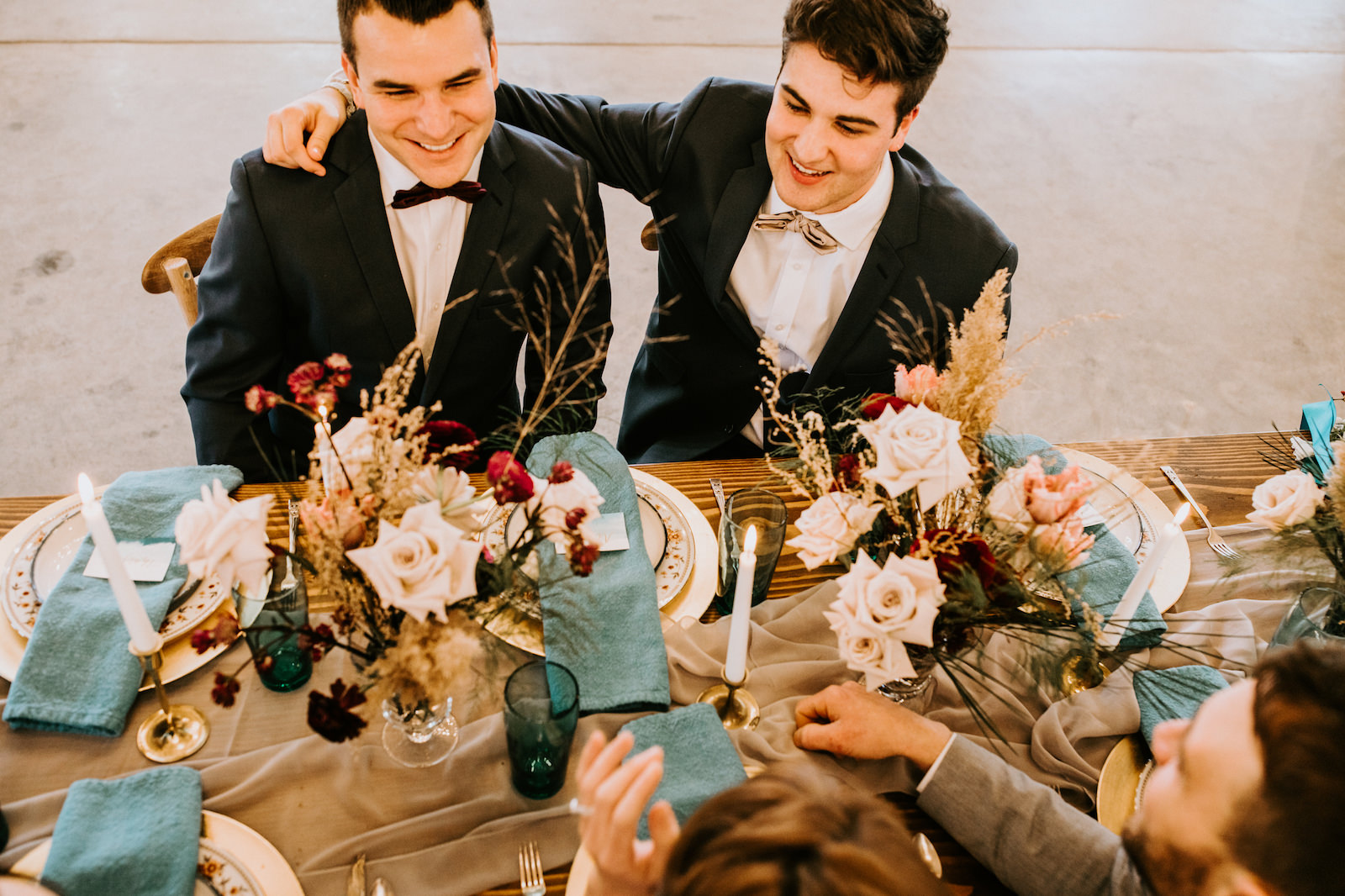 Costs will vary by vendor, but just as couples have had to make decisions they did not want to, so have floral designers who have business operating costs they need to keep in mind.
"The flower markets as well as the supply chains around the world were greatly impacted by the pandemic which will have short term effects on the floral industry and the cost of flowers next season," explains Kerry Patel, owner and floral artist at Kerry Patel Poetic Florals, a floral design studio located in Madison, New Jersey.
If you find yourself having to change your wedding plans at the very last minute (though it should be said that the earlier you can make changes and work with your vendors the better chances you have for rescheduling) you will need to communicate with your floral designer as soon as possible, especially if they have already placed any final sale orders.
"Flowers are typically ordered two to three weeks prior to a wedding date," states Patel. "If I had already ordered flowers for my couple and was unable to cancel the order, the couple had the option to take the pre-designed flowers or donate them to an organization of their choosing. I did my best to reschedule each wedding. With the uncertain situation looming, it became evident rather quickly that even a postponement to the summer or fall would not be possible. With that said, couples are playing it safe and rescheduling their wedding for 2021. That means they are signing a rescheduling contract with me, their florist, and each of their other wedding vendors. As a show of good will for these couples of mine that were impacted, I am honoring their existing contract terms with the exception of any increased cost in flowers."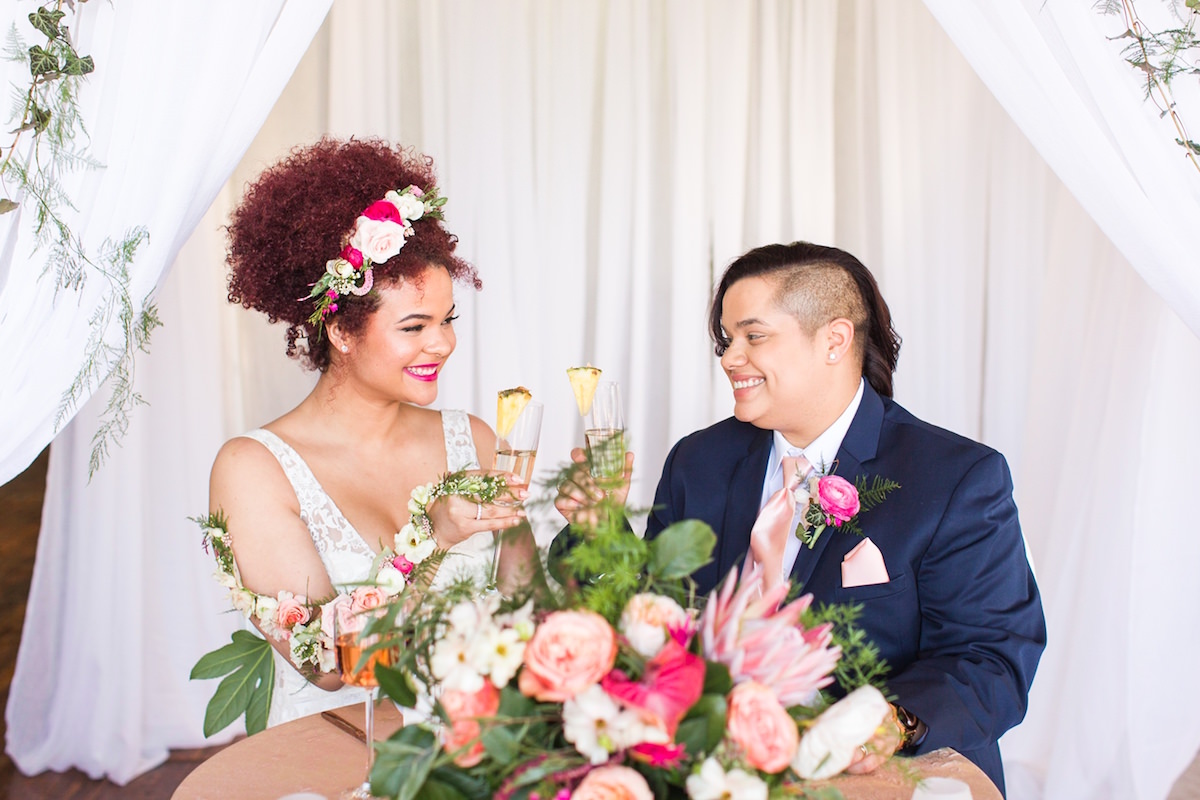 Changing times have caused florists to think outside-the-box with how to safely serve customers who are having socially distanced wedding celebrations.
"Before COVID-19, I was exclusively an events-based business!" tells Simmons. "In March and most of April I completely shut down while I figured out a way to balance work with doing school with my daughter. After receiving so many requests for bouquets, I decided to open up an online shop for Mother's Day. Bouquet deliveries are something I swore I would never do, but now I'm considering keeping it as an offering in normal times."
Bouquets are not the only way couples are incorporating flowers into their décor. For couples tying the knot at home, floral installations are taking the livestream look up a notch, getting homes ready for a wedding and to not look like another drab Zoom business meeting background. It is a special day and everyone deserves to get married in a beautiful venue.
"Small, intimate weddings, even those performed at home, can be perfectly accented with florals and ceremony décor," recommends Patel. "I am introducing an intimate wedding florals package called 'Devoted,' which includes these very personal florals such as bouquets and boutonnieres perfect for your intimate ceremony. If requested, I will include a ceremony installation of flowers and decor creating that sacred spot to exchange vows. Delivery, set-up and post-ceremony breakdown can be arranged. Strict adherence to social distancing and the wearing of masks and gloves will be followed at all times during set up and breakdown."
Floral designers are still working to bring beauty in the form of flowers. Not only can you support the industry by working with your vendors to reschedule your wedding plans or order florals for a wedding at home, you can also spread cheer by sending arrangements to loved ones to add a bit of color to their home.
Photo credits: Header image by Julia Luckett Photography, Spring Wedding Inspiration at the Von Trapp Family Lodge; Photo 1: Corey Lynn Tucker Photography, Jewel-Toned Inspiration Shoot; Photo 2: Shaina Lee Photography, Colorful Tropical Wedding Inspiration
Written by Emily Rochotte