Sun-Drenched Summer Engagement Shoot
Tessa and Alyssa knew they'd each met the one when they were on their first date. The pair met while working together and a few months after their first date Alyssa and Tessa got engaged with a surprise proposal after enjoying a nice dinner together.
A sun-drenched photo session on a summer evening was the perfect way for Tessa and Alyssa to celebrate their engagement with the help of Nicole Nero Studio. Sharing a love of urban settings, the couple headed to downtown Troy, New York to capture their photos on stoops, in the city streets and surrounded by brick buildings. Dressed in tailored attire, Alyssa and Tessa love well-fitting clothing and wanted to look pristine for their engagement photos.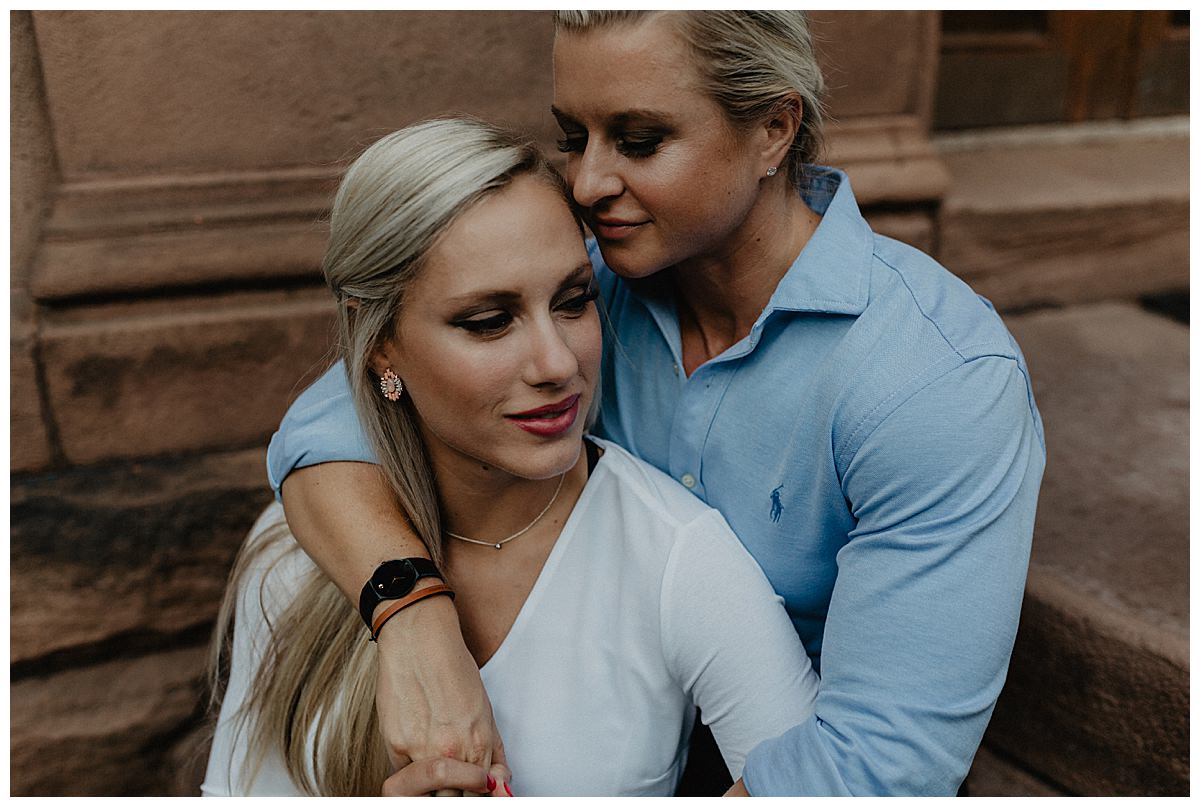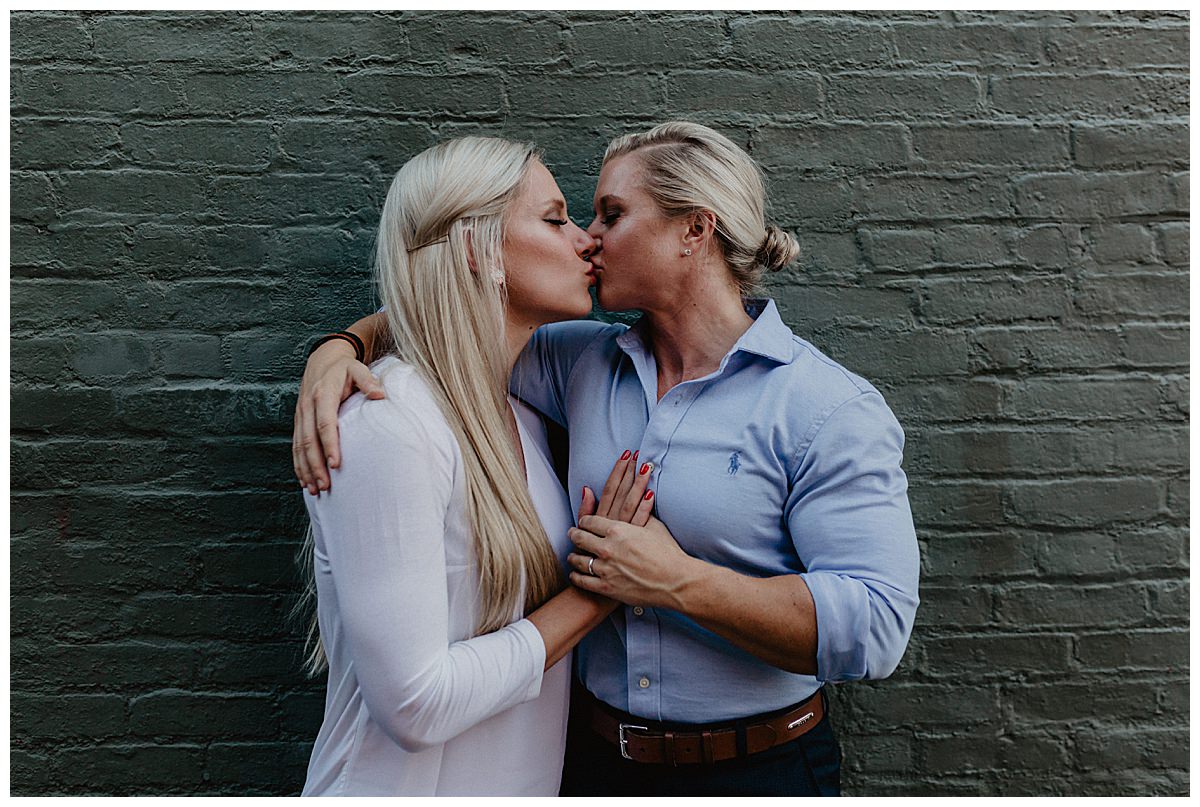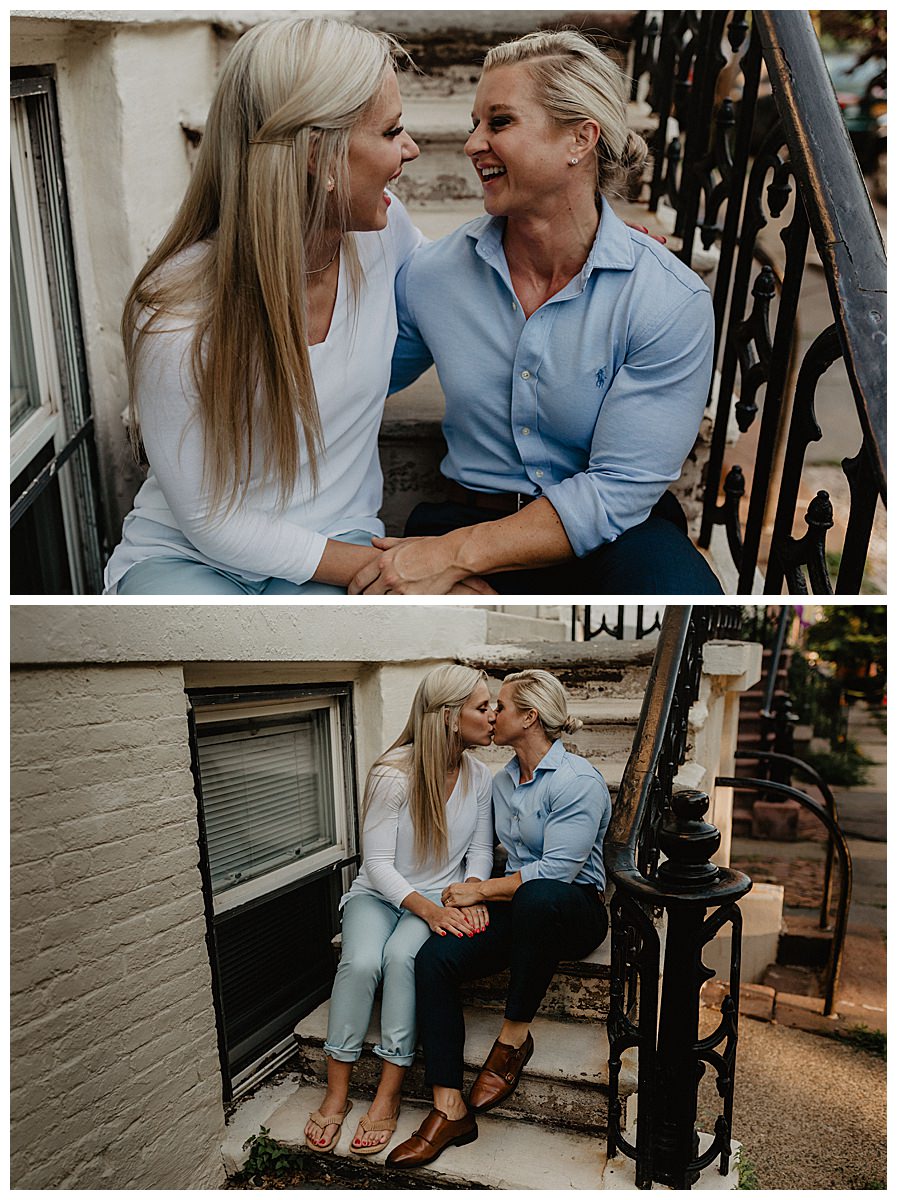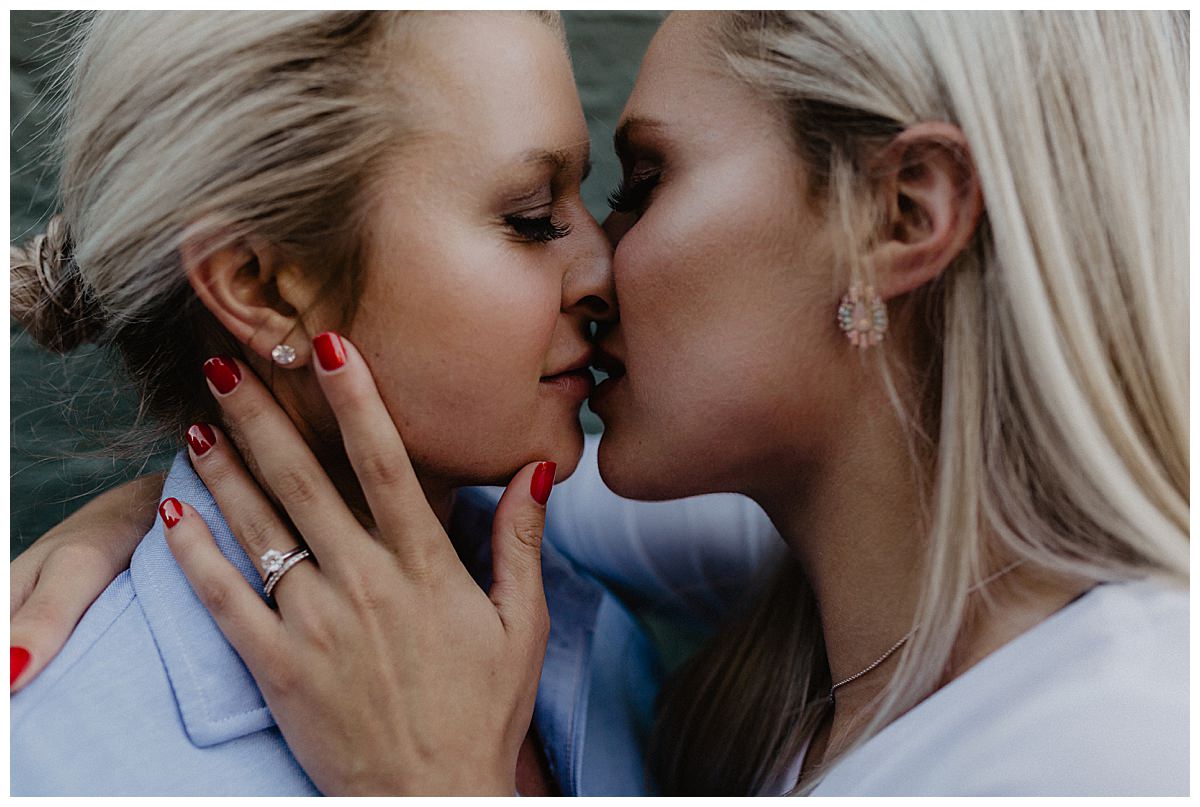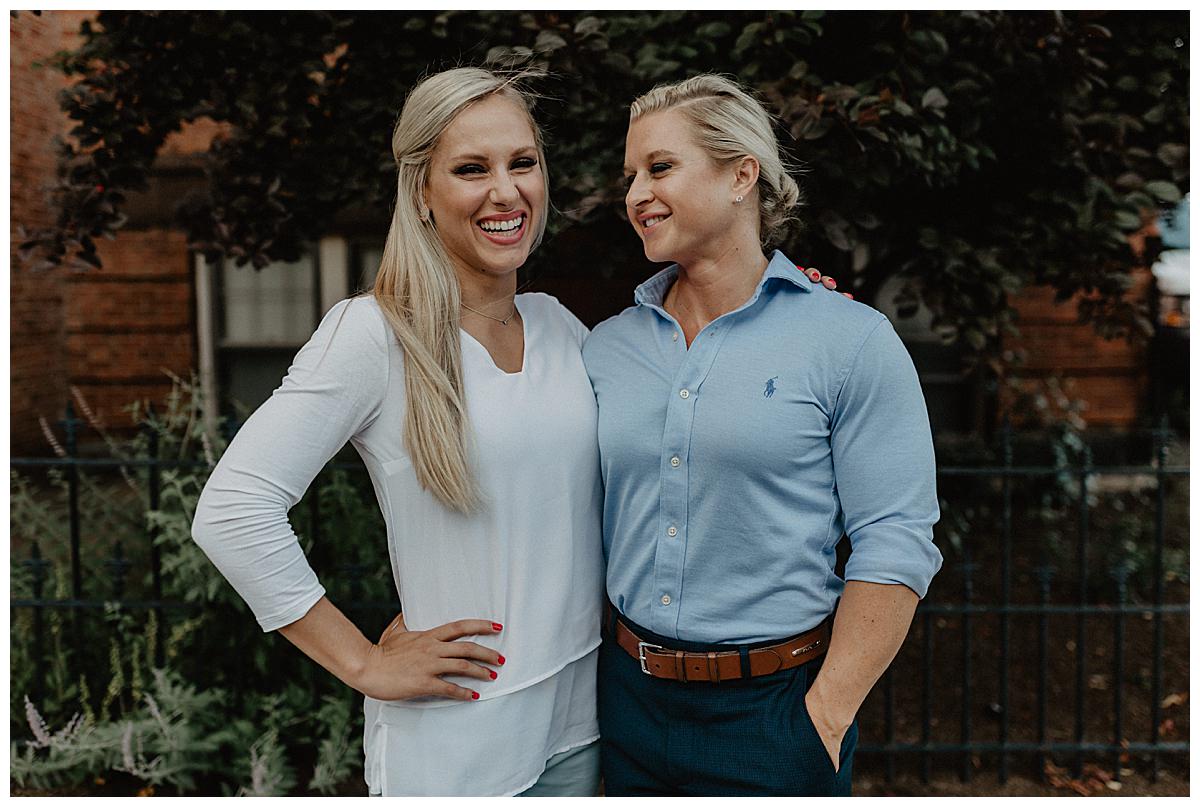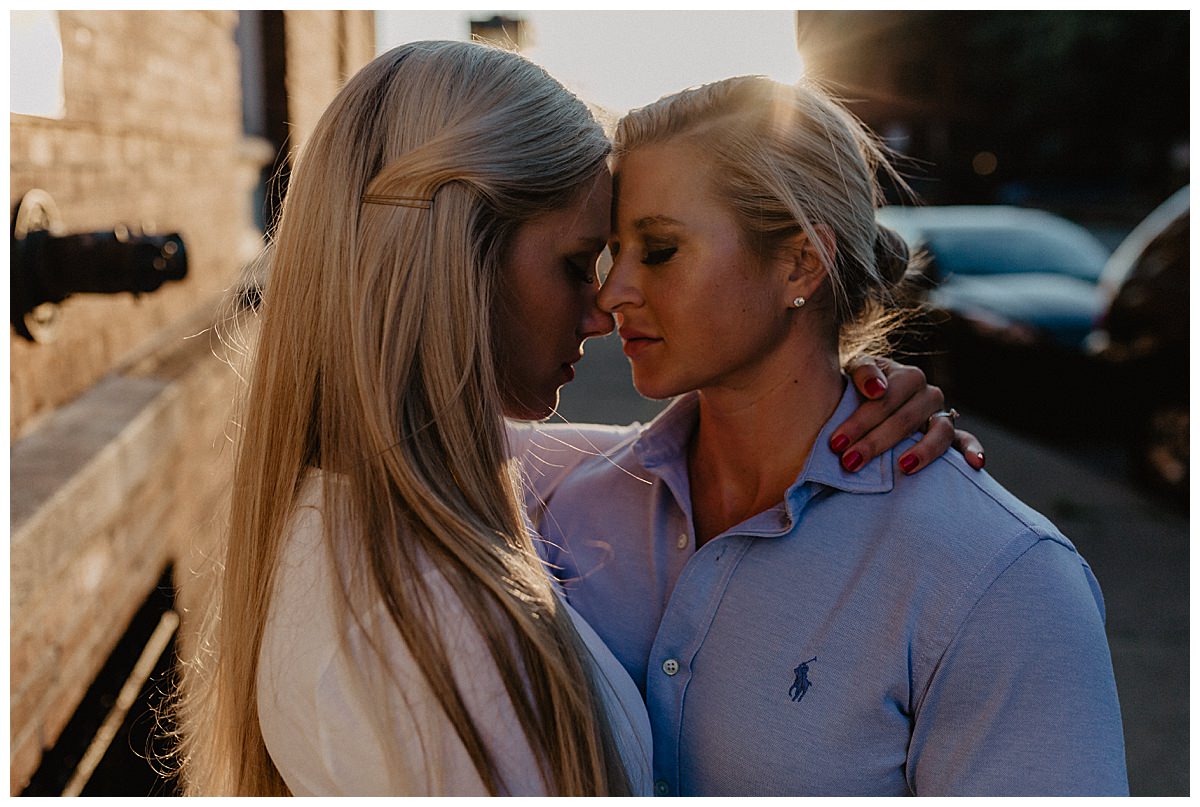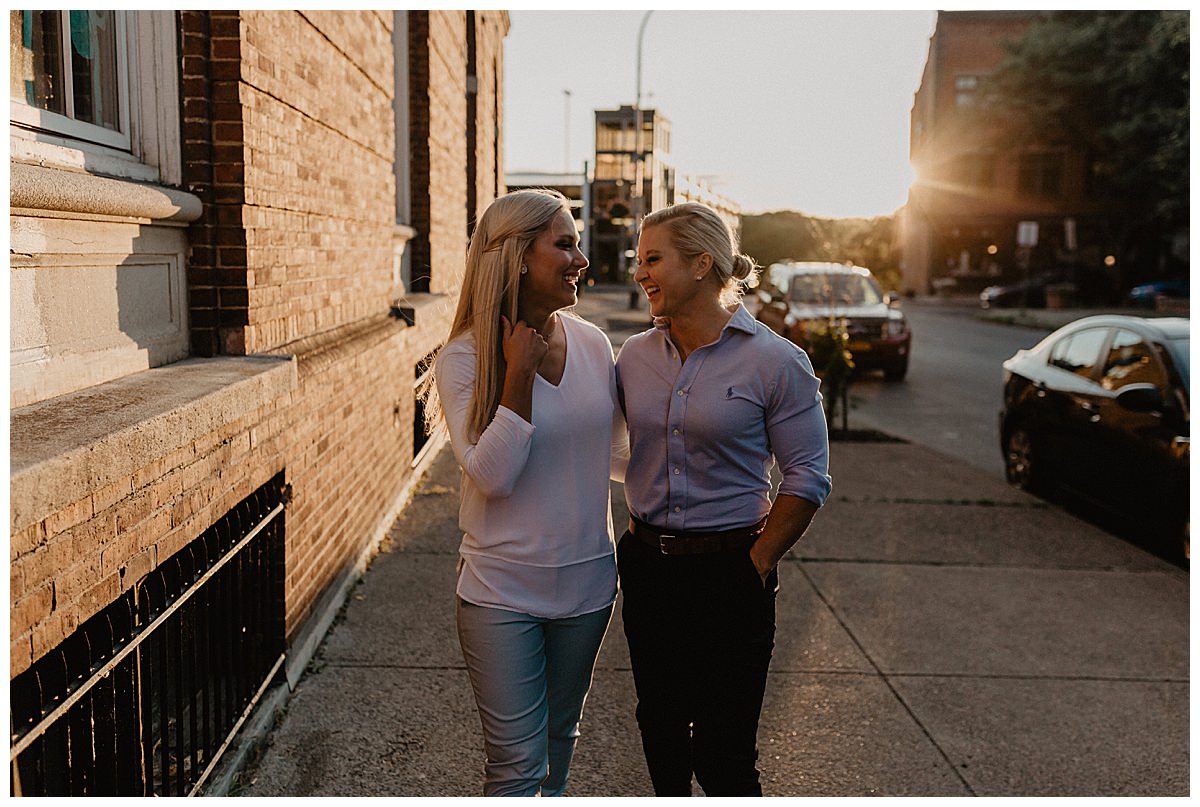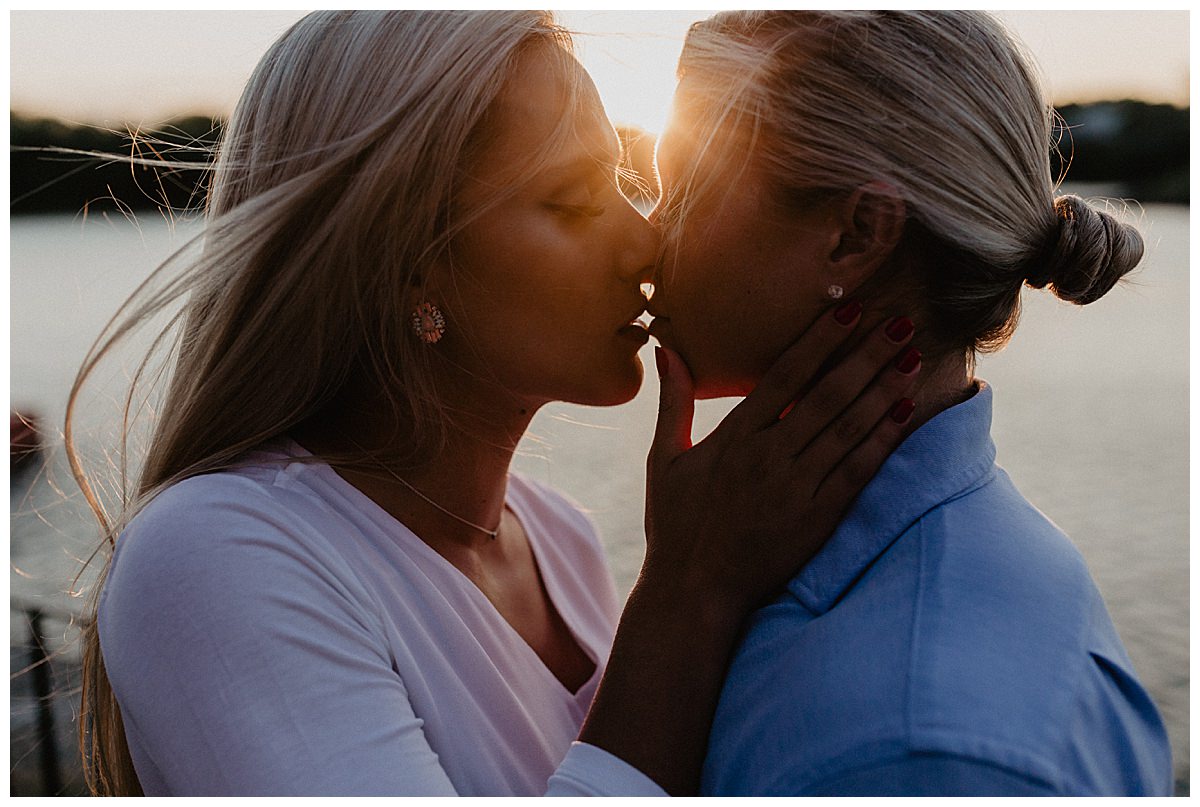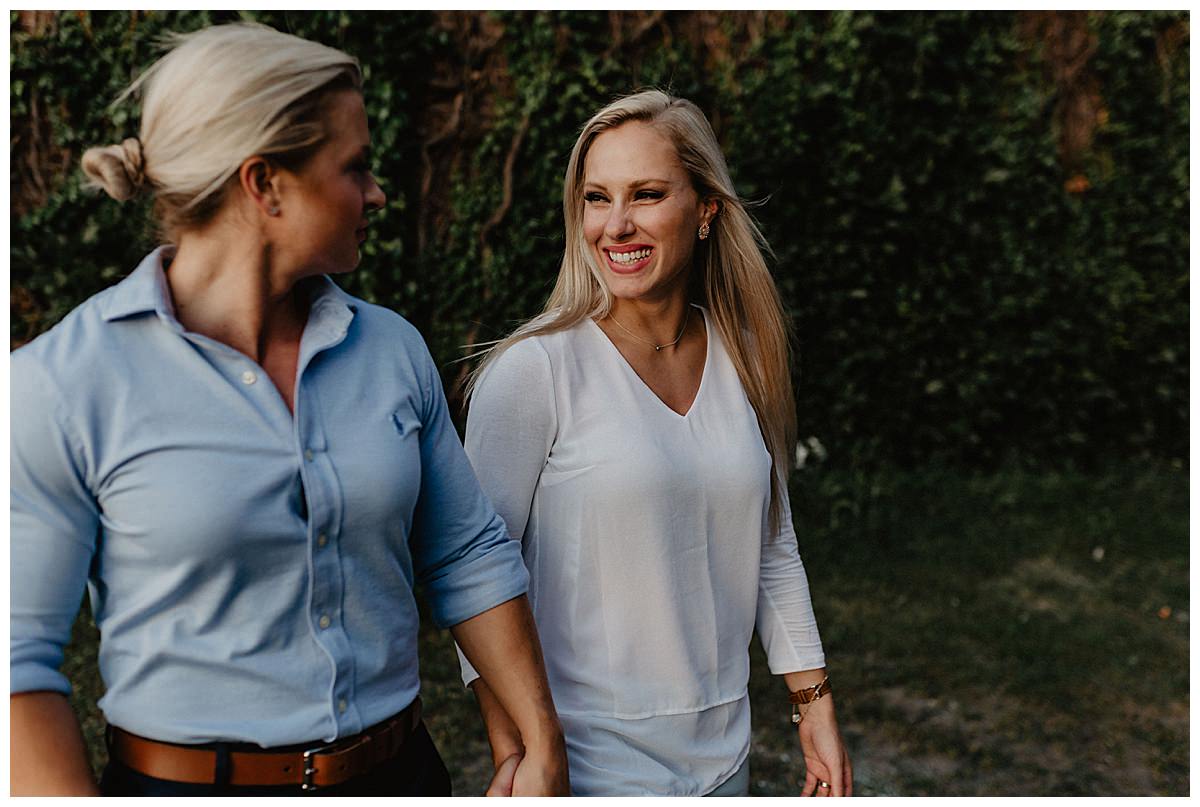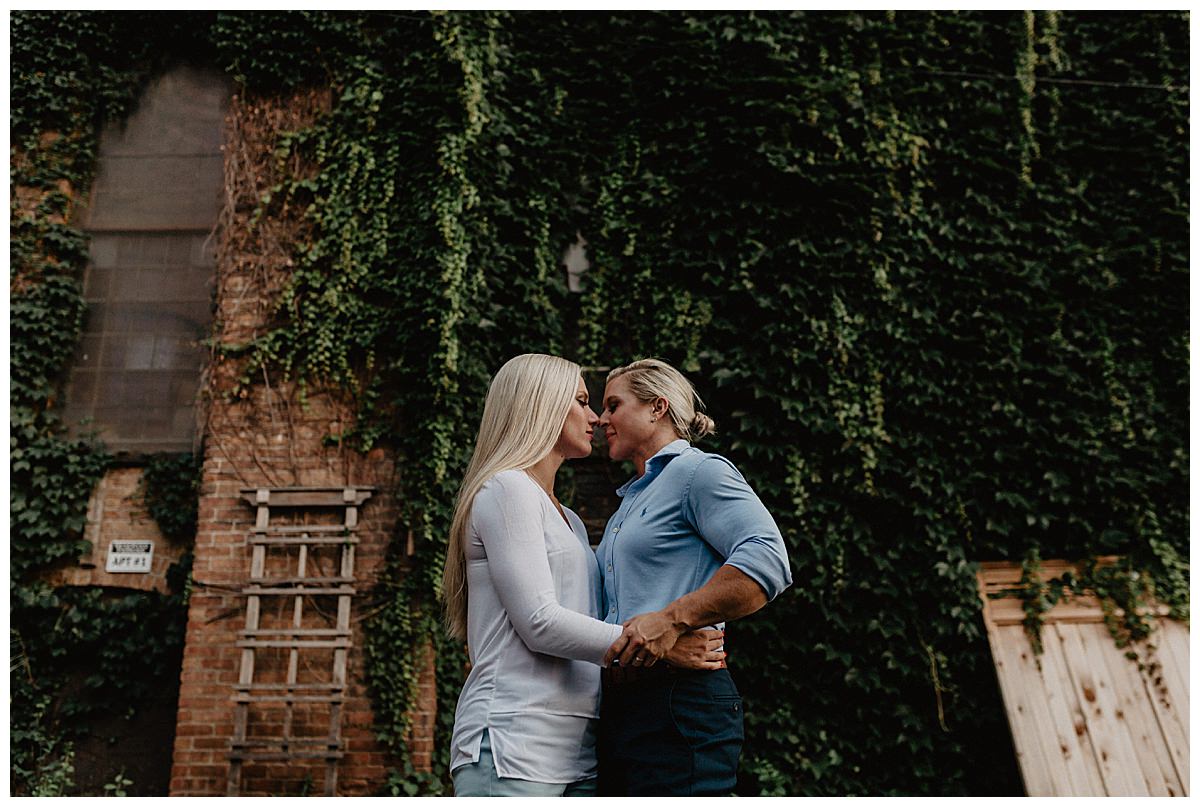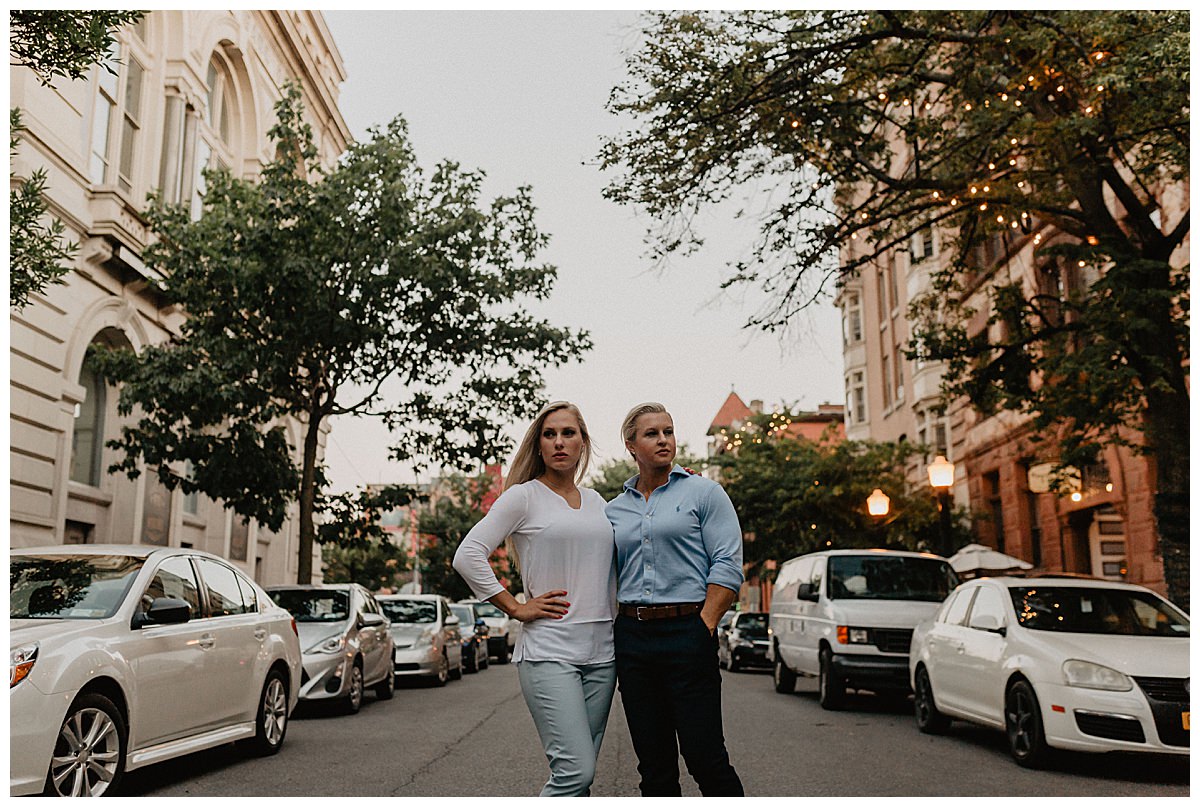 Written by Emily Rochotte