Planning on getting engaged soon? Heading out to pick out a ring with that special someone? Want a true surprise proposal hidden in a majestic box? Be sure to consider alternative metals before you move forward. Gone are the days of plain silver and gold bands — there are some super trendy metals currently in demand that we think are more than engagement- and wedding-worthy! From out-of-this-world meteorite to sword-forged stainless steel, check out our seven picks for wedding ring metals after the jump.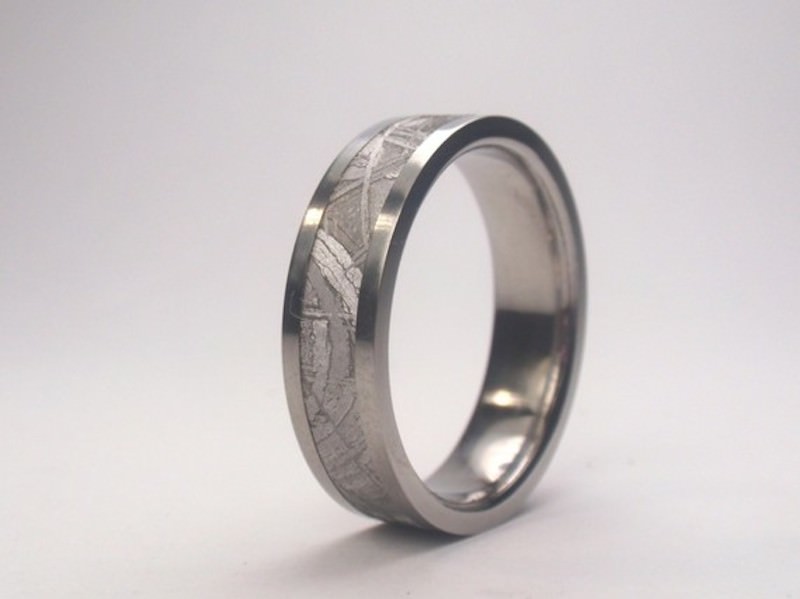 Aptly named meteorite is extremely old — about four billion years — and landed on the planet straight from outer space, which gives it the appeal it deserves. The crystal pattern the meteorite develops from its slow cooling process makes it one of the most unique metals on the world galaxy. Imagine finally wedding your partner with a ring that literally came from the heavens!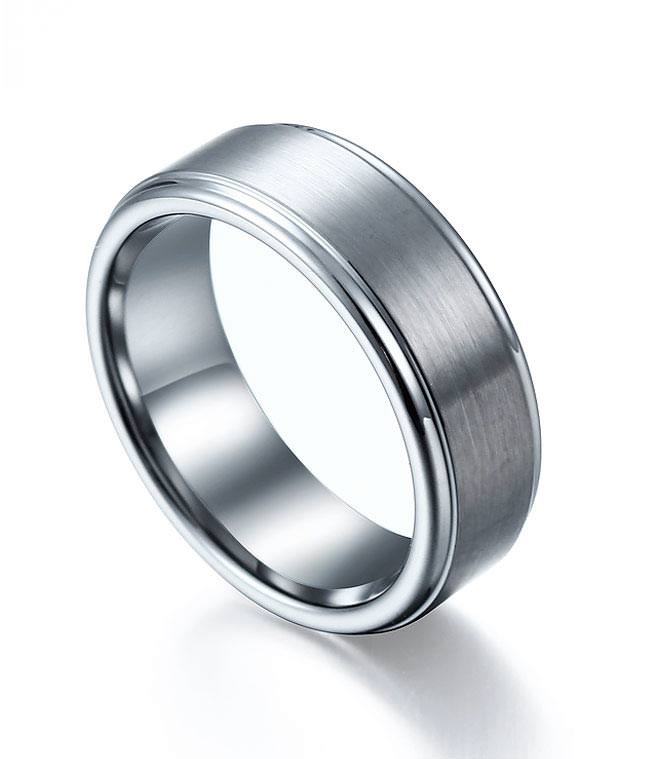 Tungsten is a great pick for an engagement or wedding ring metal because it's so sturdy — in fact, it's one of the strongest possible metals you can pick considering it has the highest melting point out of any metal. For the super adventurous, a tungsten band can come along hiking, white water rafting or whatever extreme sport you choose and make it out unscathed.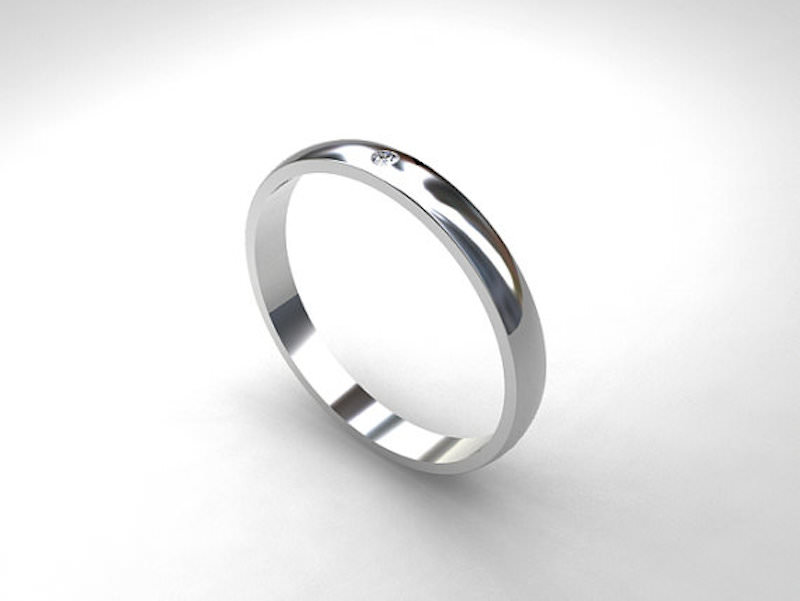 Similar to traditional platinum, palladium is in the platinum family yet a totally different metal. Part of the Noble Metal group, it's able to withstand the elements, making it an ideal metal for a ring you wear every day. It's naturally white and super gorgeous for any gender.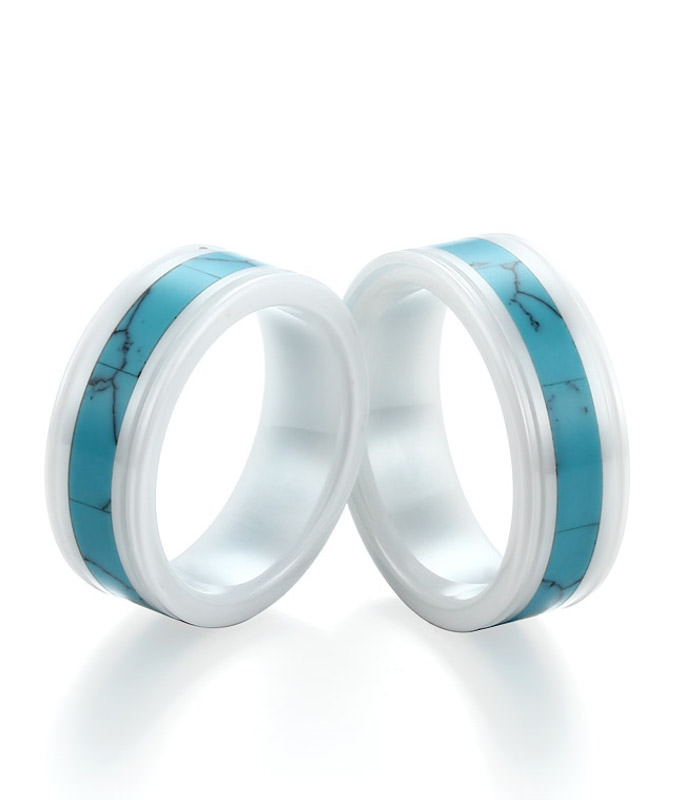 Ceramic rings are becoming more and more popular due to the substance's ability to be infused with color. It's easier to work with and a total statement piece, like these shown above inlaid with turquoise — this is a perfect choice for someone who's looking for a nontraditional way to say I do!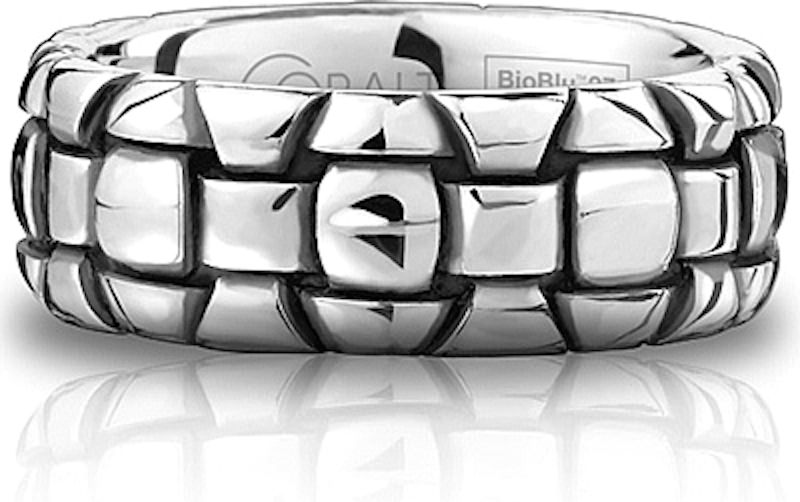 Bands made from cobalt are striking. The bright white color makes it a standout on any finger and it's been proven time and time again (literally — it's been used since ancient times) to be a quality choice in jewelry-making for its strength and durability.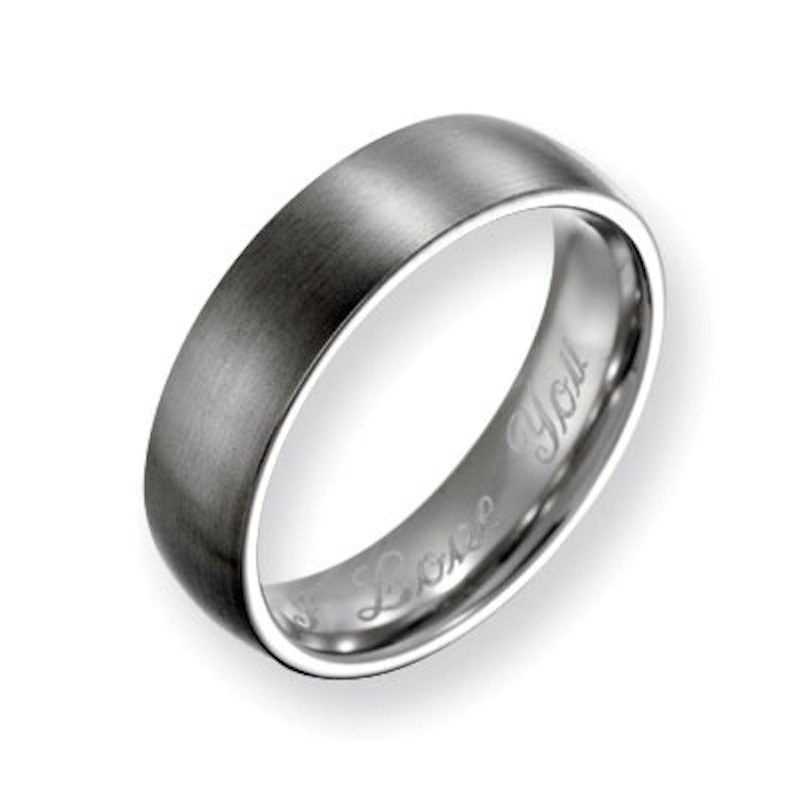 Probably the most popular metal on this list would be titanium. It's strength-to-weight ratio is hard to beat and it's resistance to scratching makes it ideal for someone who works with their hands on a daily basis.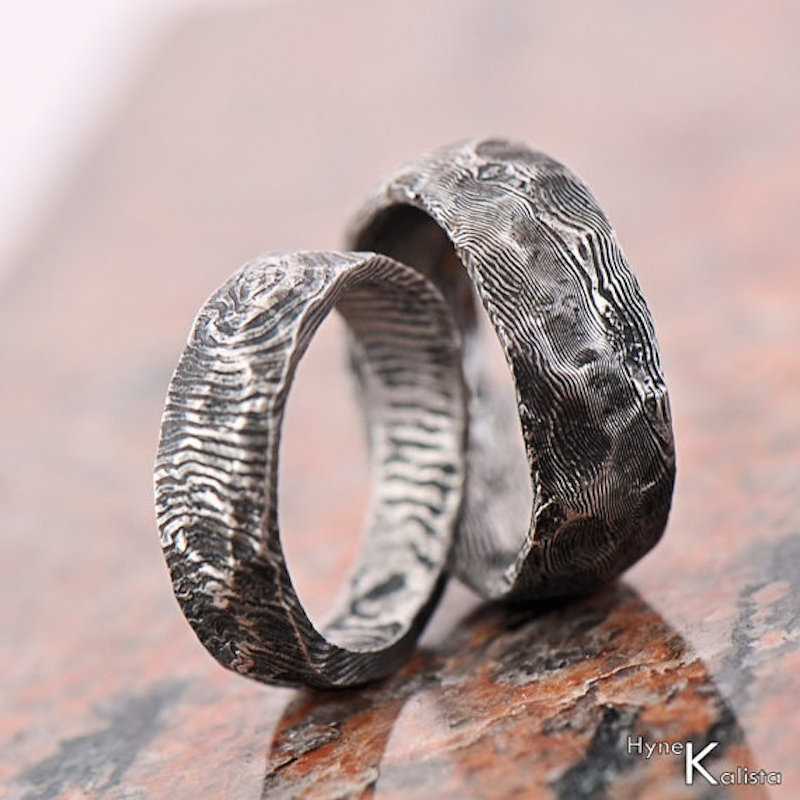 We've saved the absolute coolest choice for last: stainless Damascus steel. While this is a little confusing at first, considering you may not want a band made out of the same material as your kitchen sink, reconsider this choice. The metal derives from ancient sword-making practices — before the Common Era even began — and features distinctive patterns resembling flowing water. This is a great pick for a history buff or the super unconventional bride or groom!