If there were ever one ring to rule them all, it'd be this Lord of the Rings-themed wedding on a beautiful organic farm in Tennessee, where Alyssa and Sean said "I do," their personalized ceremony bursting with J.R.R. Tolkien magic. Laura Dee Photography captured the exquisite details of their day that included Middle Earth-approved design, hobbit ring bearers, the bride's dad dressed as Gandalf and a bow-and-arrow bouquet "toss."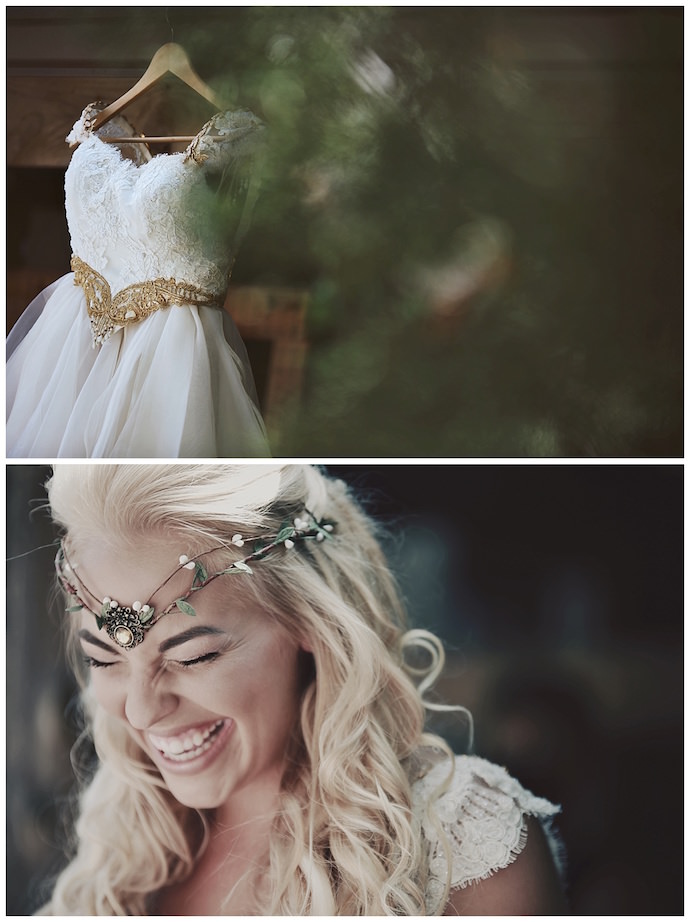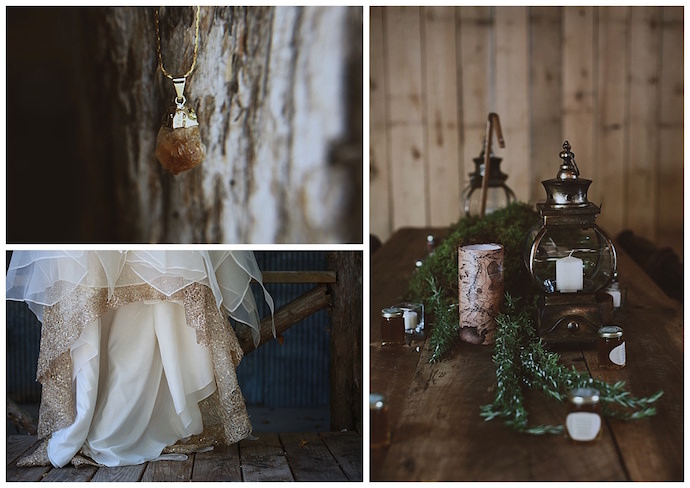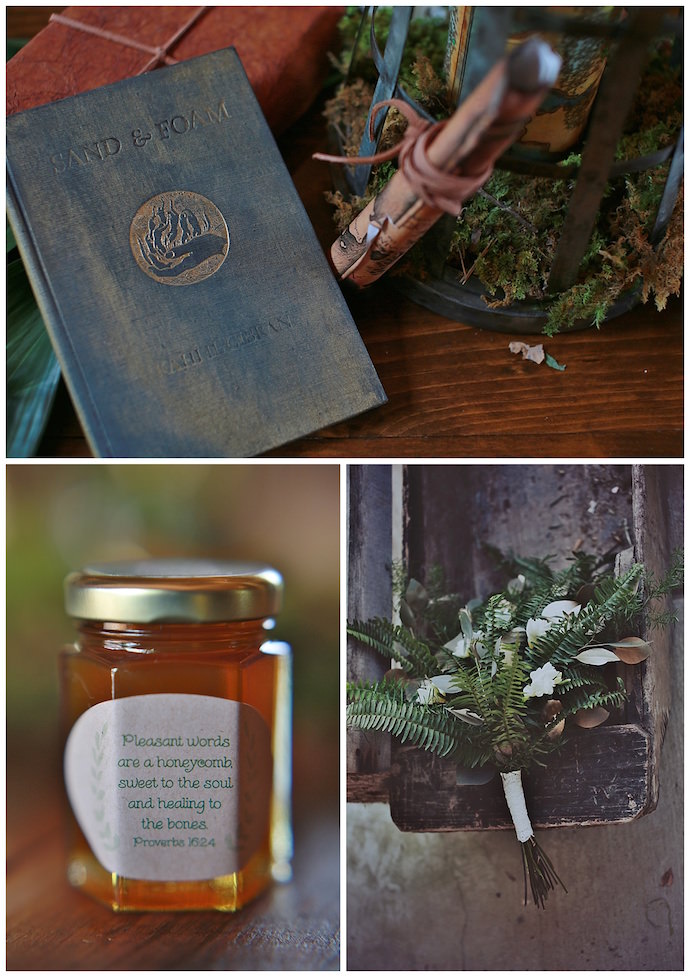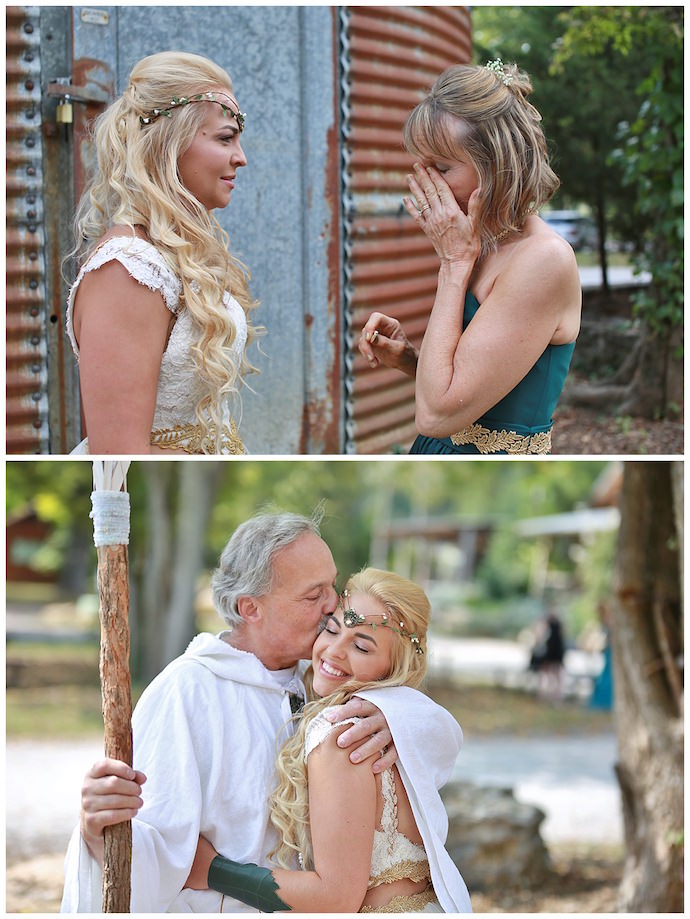 The Love Story
Paint and music filled the Nashville air the night Alyssa and Sean first met at the Life in Color paint party on a cool September evening. Alyssa was attending Middle Tennessee State University, and her close group of friends went to high school with Sean. She introduced herself to him before disappearing into the paint-filled crowd to dance the night away. With paint dripping into her eyes and crusted in her hair, Alyssa found Sean as their group of friends walked out of the party and talked his ear off despite her teeth chattering in the cold. A few days later, she was thrilled to open Facebook to a new friend request, a modern signal of something special to come.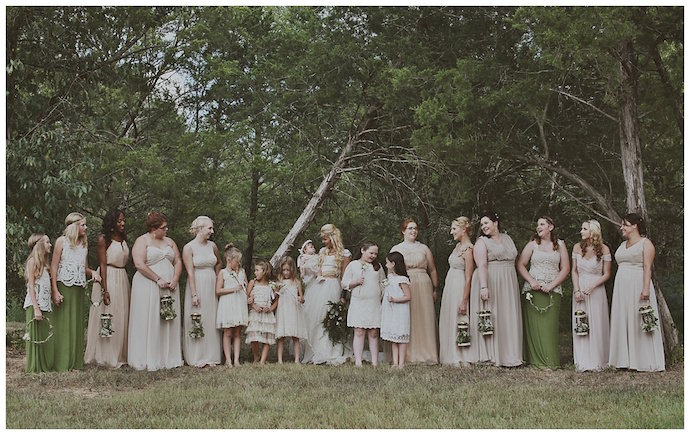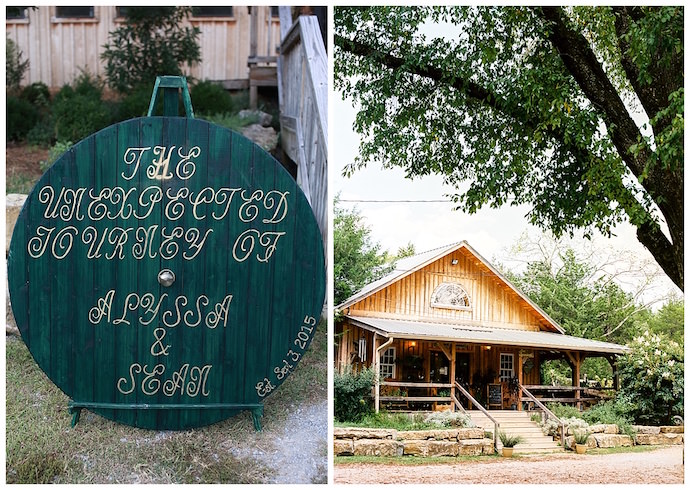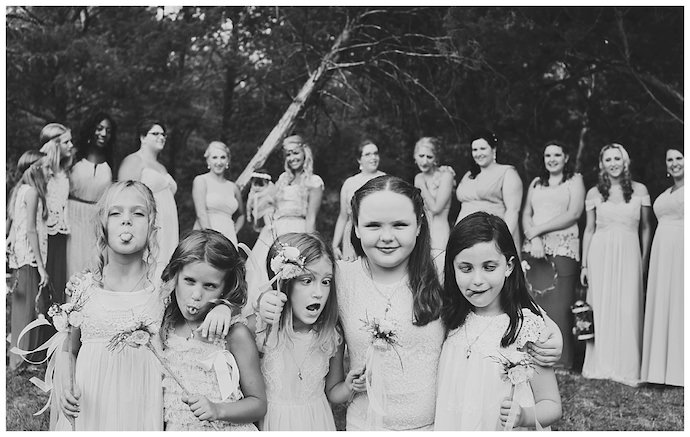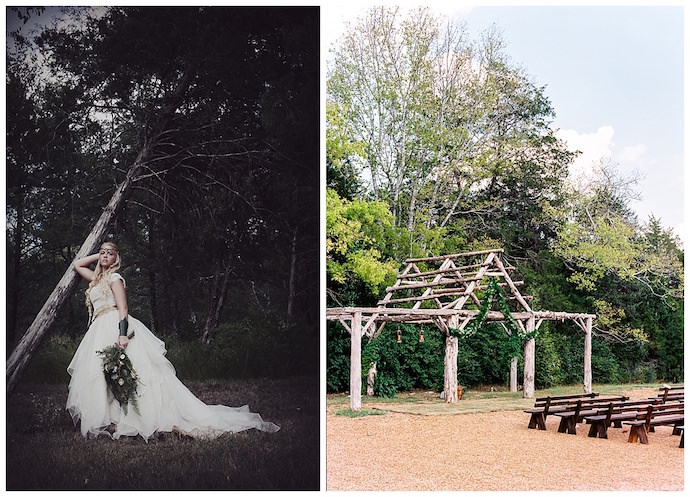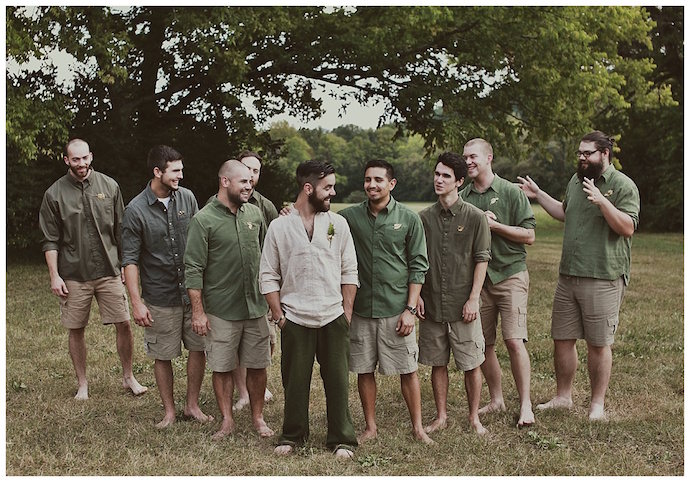 The Ceremony
Alyssa and Sean wanted a personalized ceremony that celebrated their faith, an important element of their relationship. "We are a very loving Christian couple with friends from all walks of life. We never hide our faith, but always express it in a loving way. Our faith was the most important foundation of our ceremony."
The programs for the ceremony were handmade and rolled into scrolls, naturally, and her bridesmaids walked down the aisle carrying wooden lanterns filled with fresh baby's breath and green leaves. Adorable ring bearers wearing hobbit feet carried the couple's rings on necklace chains ("they just so happen to resemble Frodo and Samwise, which was a bonus!" laughs Alyssa"), and the bride was escorted by her father who was dressed appropriately as Gandalf the White.
To kick things off, Alyssa and her band led the guests in a moment of worship as they sang "Holy Spirit" by Francesca Battistelli before members of the wedding party recited a prayer blessing for the happy couple. Alyssa, along with her brother who officiated (who, by the way, wore a custom piece that was nearly an exact replica of one worn by King Elrond but in the wedding palette), wrote most of the ceremony, including the vows, which the bride and groom wrote individually.
"Since my husband and I are lovers of the outdoors and nature, we decided to do tree planting as our unity symbol; we planted peach trees, which bear more plentiful fruit when planted together," Alyssa says. "We spoke of how the roots symbolize our foundation in our faith, the trunk is the character we have established because of that faith and the fruits we will bear together to offer the world by our faithfulness to one another and God." After the ceremony, they participated in a foot washing to symbolize their humbleness toward one another and viewing each other as equals.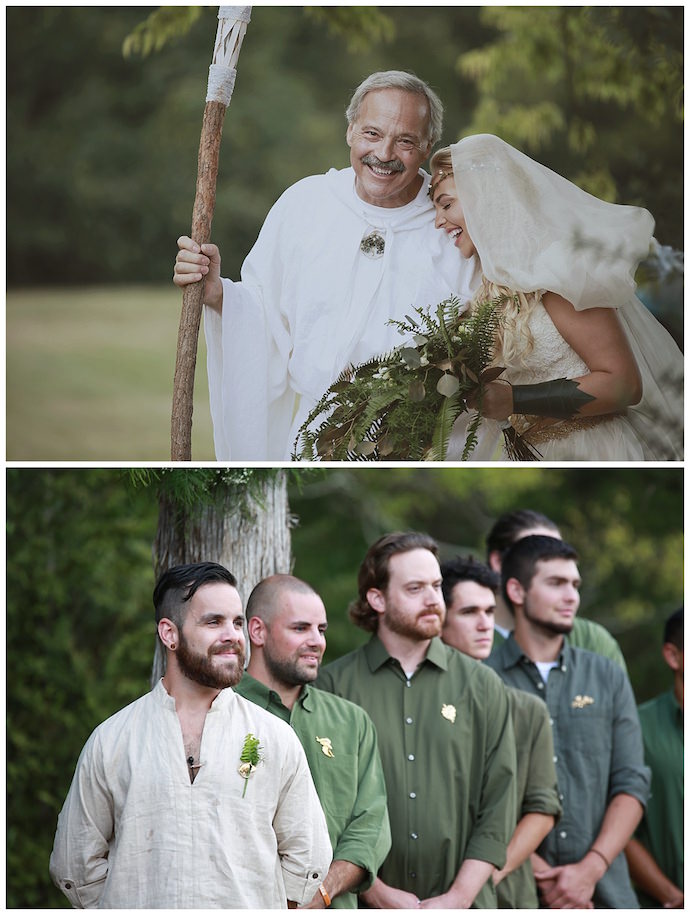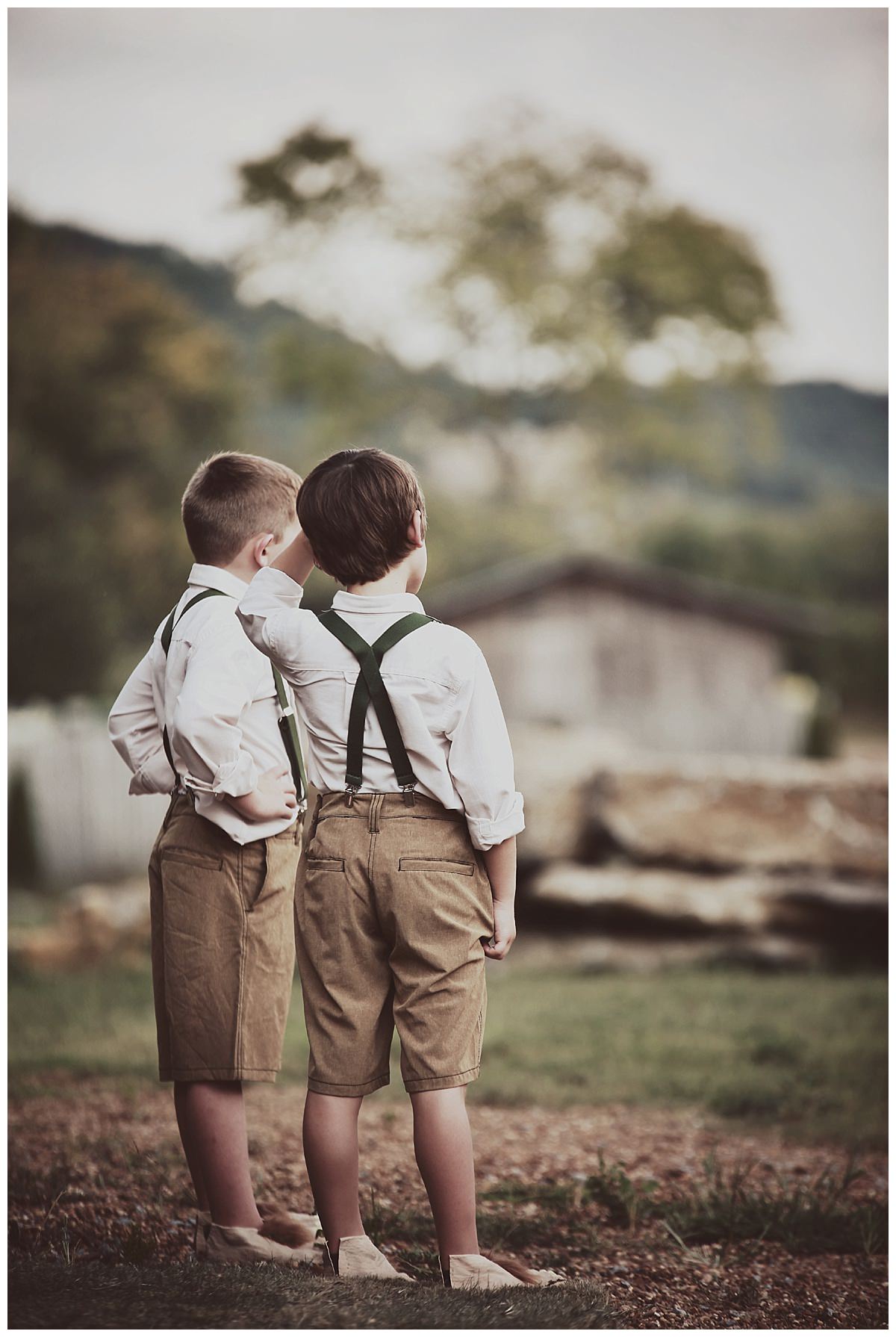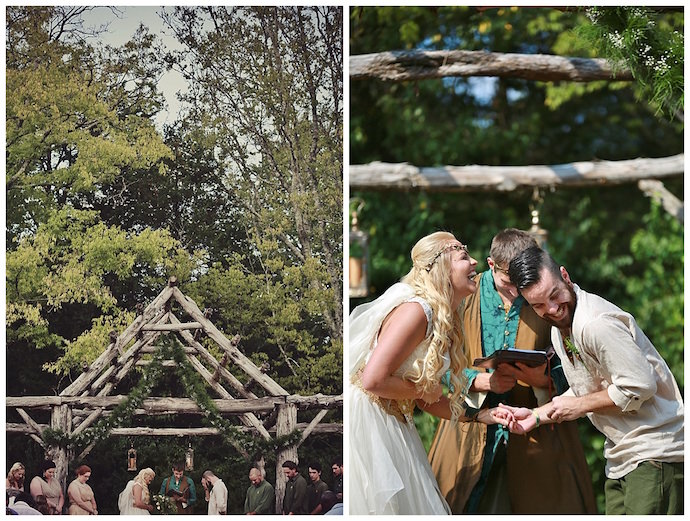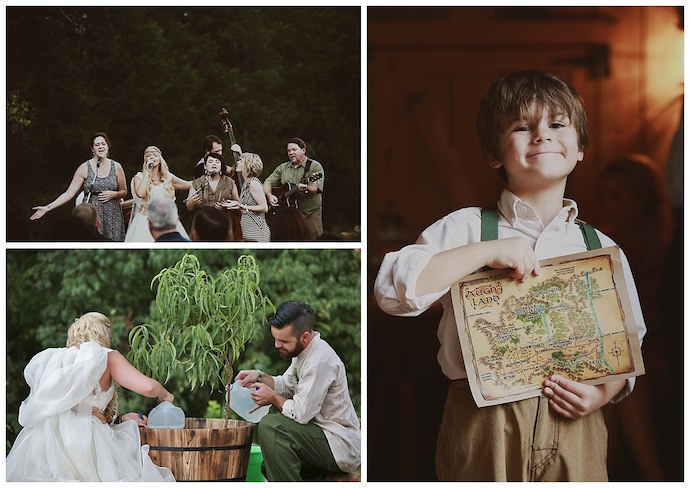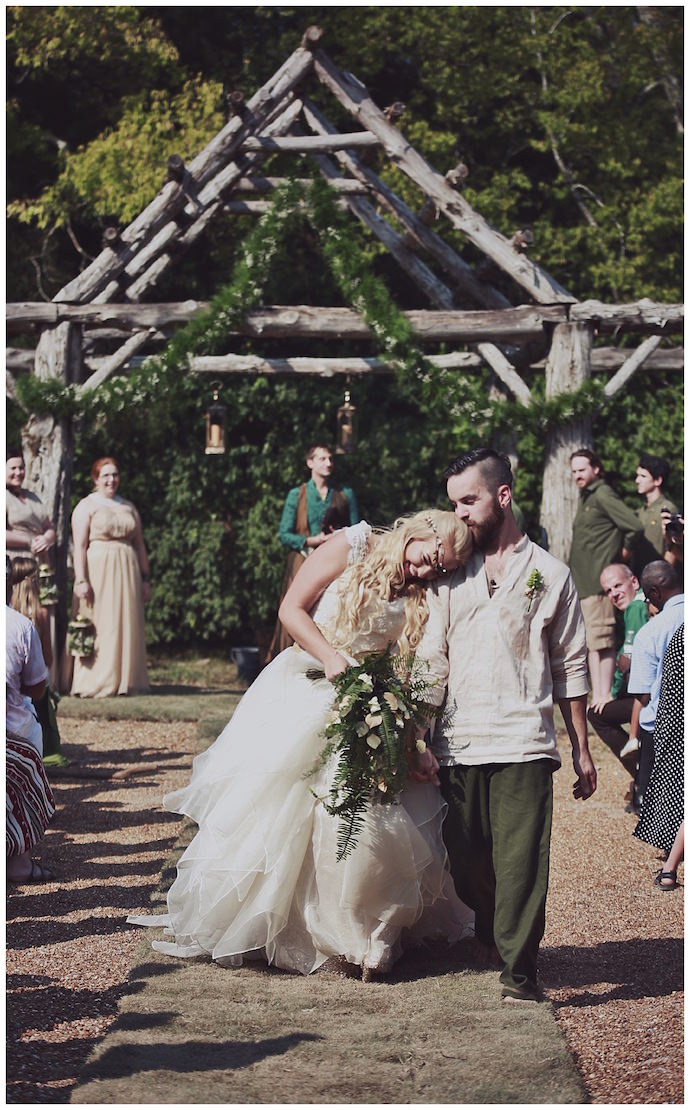 The Fashion
The attire was an important element in bringing their Lord of the Ring's theme to life. Even guests got in on the action, but the bride stole the show. Alyssa designed her own dress, which was brought to life by Karen Hendrix Couture, who beautifully crafted her two-piece ivory dress with gold details and a layered skirt made out of different fabrics, creating a delicious texture as she walked down the grassy aisle. "My veil included a gorgeous hood that I wanted resemble an elvish cloak, and it did just that," she says.
Sean paired olive green hemp pants with a khaki linen shirt, and in place of a traditional boutonniere, a gold leaf brooch was fastened to his shirt. The wedding party wore nude dresses and the groomsmen wore khaki hemp shorts with button ups in different hues of green and gold-leaf brooches in lieu of traditional floral boutonnieres.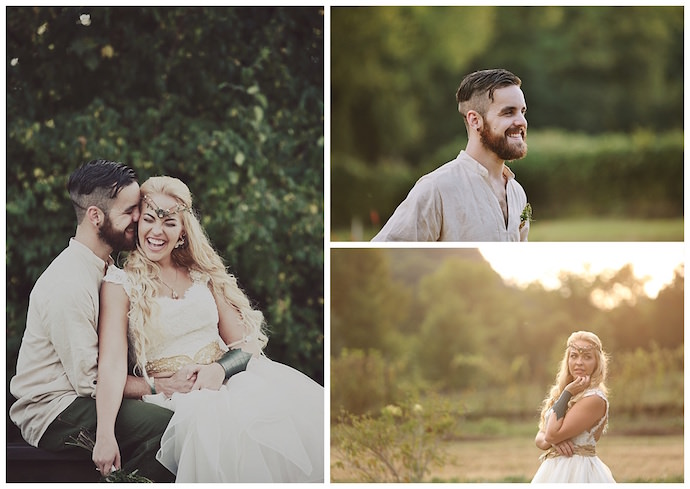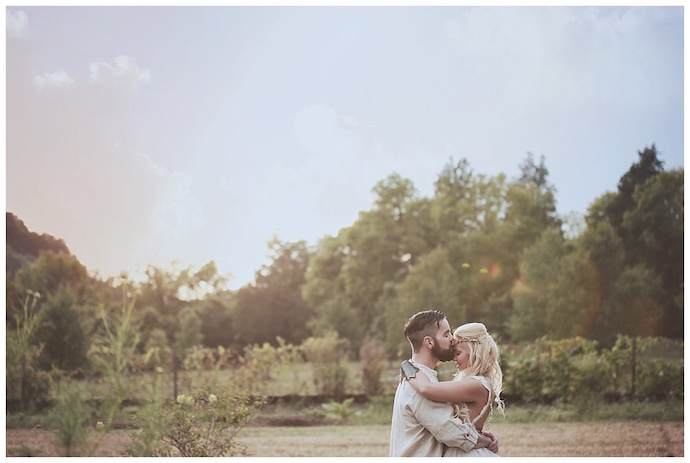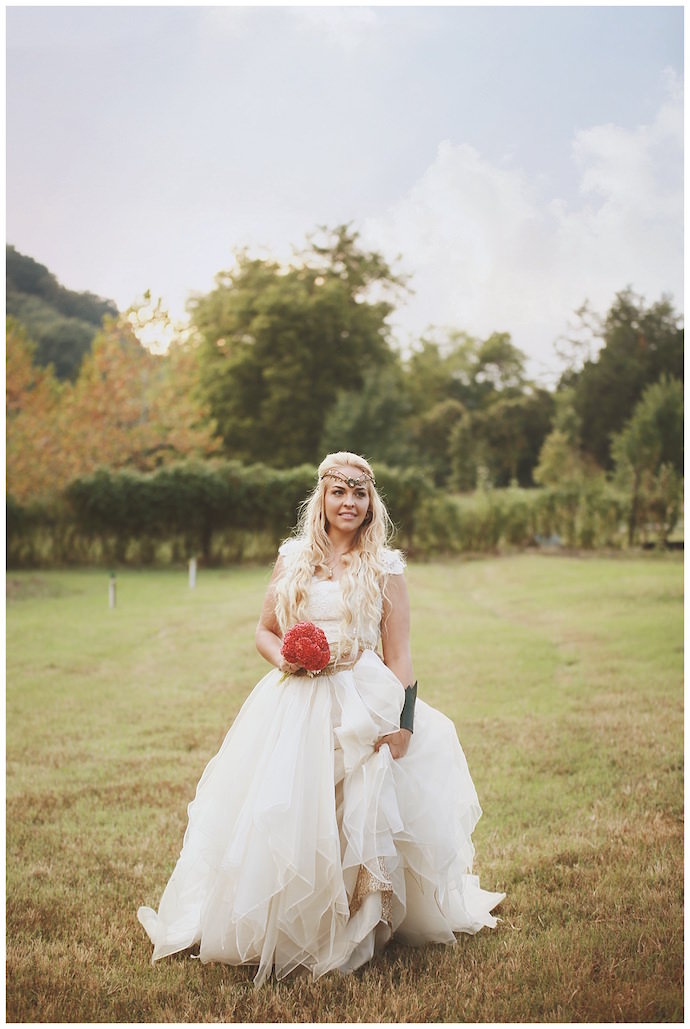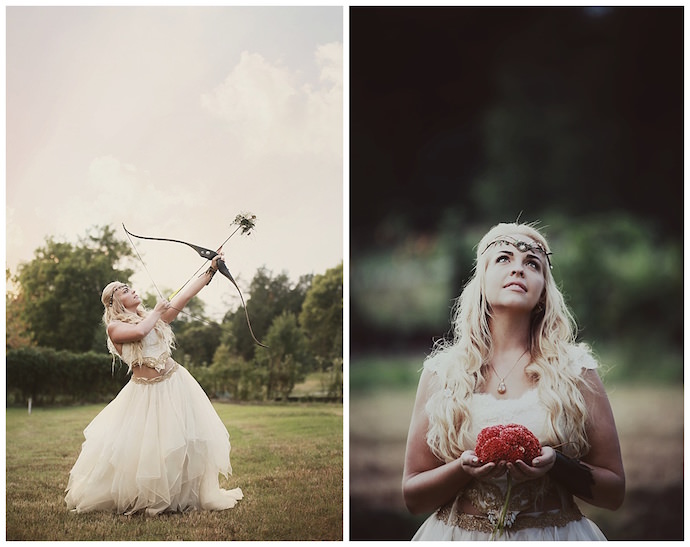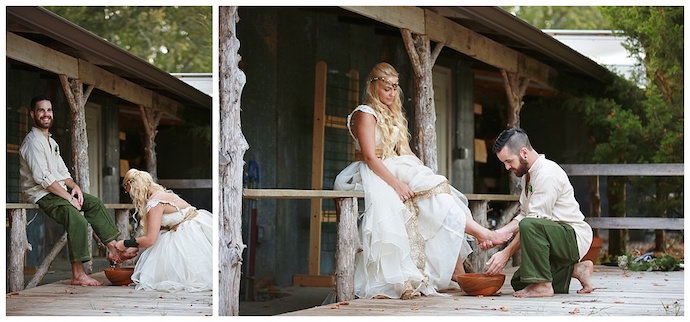 The Party
Alyssa handmade most of the reception decor and worked closely with her floral designer to bring elements of Middle Earth into the day's details. "She was a Tolkein enthusiast herself and knew exactly how to pair up the stuff I provided to her with her own to make each table unique," Alyssa exclaims. The reception tables were marked by maps that they burned and then glued onto card stock and to keep the very organic, earthy vibe, they used ferns, baby's breath, leaves, sprigs of rosemary and fresh-picked cotton for their florals.
For dinner, they served a buffet of food, each plate giving nod to the Lord of the Rings, including a special "dragon popcorn." "It was popcorn that they put in nitrous oxide that makes the popcorn appear to smoke. They colored gold especially for us since we wanted to make it Smaug related. So cool to blow out smoke!"
The newlyweds cut into a chocolate mint cake that was created to resemble the Tree of Gondor, complete with LED lights on the branches. "It was the coolest thing ever," says Alyssa. For favors, they bottled honey from Sean's parents' hives and labeled them with a verse from Proverbs 16:24 ("Pleasant words are a honeycomb, sweet to the soul and healing to the bones") for guests to take home.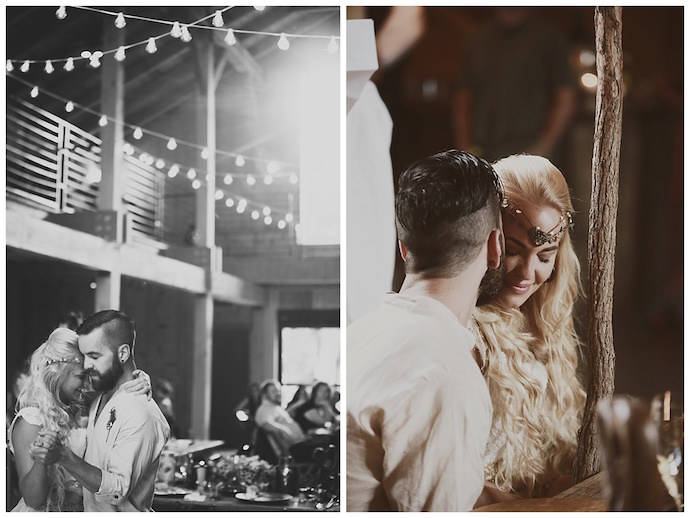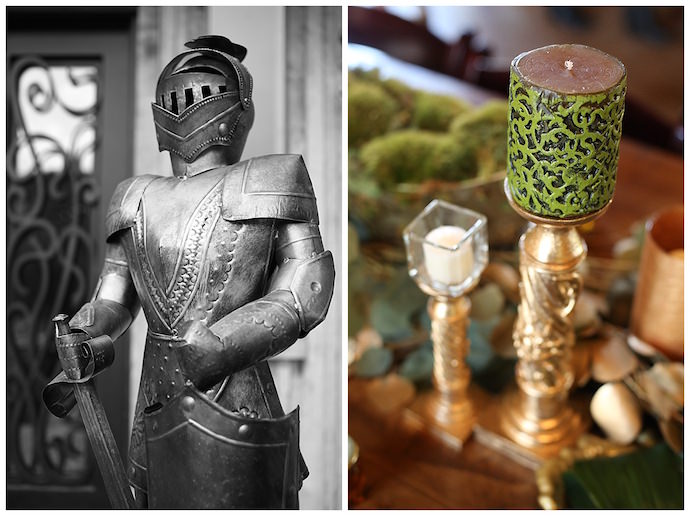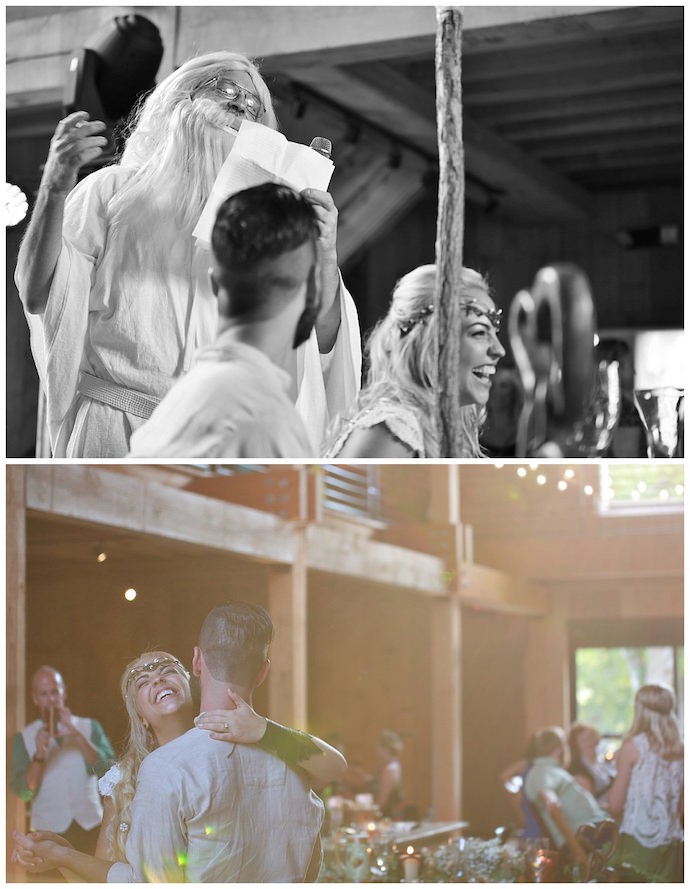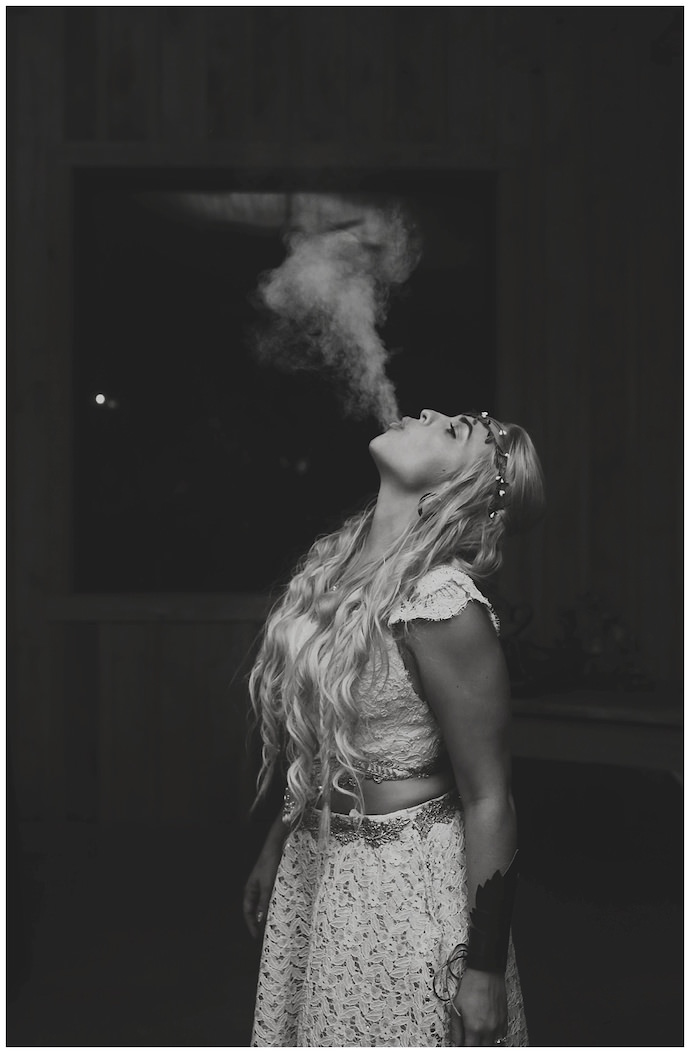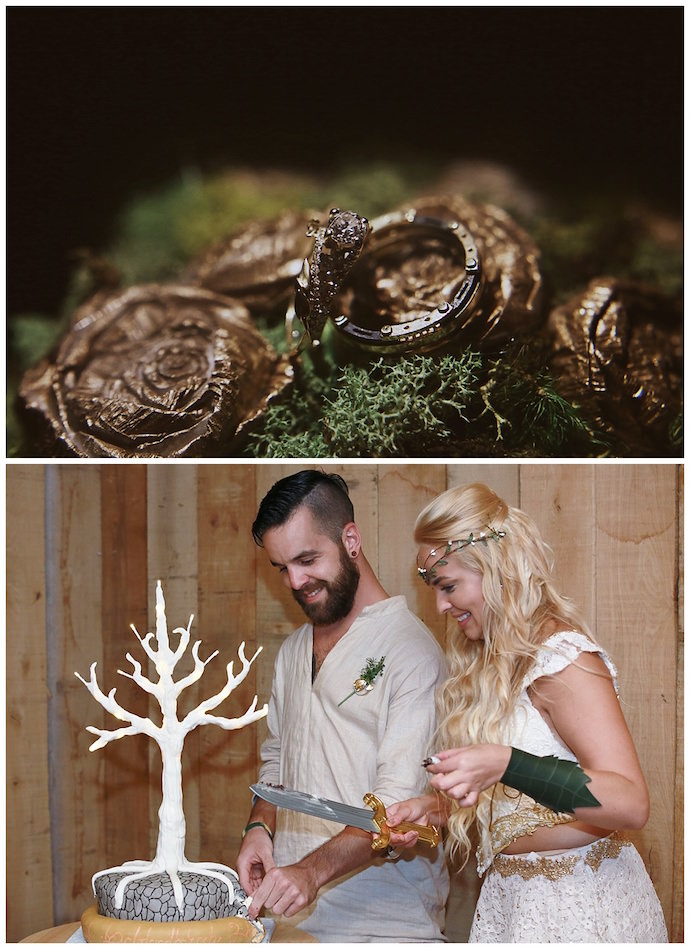 Memorable Moment
"Probably the speeches my father and my brother made at the reception — they were truly amazing," Alyssa says. "Or perhaps my bouquet toss. I shot my bouquet with a bow and arrow. My florist made a flower ball on the end, and someone had tampered with the arrow clip prior to this moment without my knowledge, so it ended up taking me three tries to get it to fly. The third time was absolutely magical and a perfect shot!"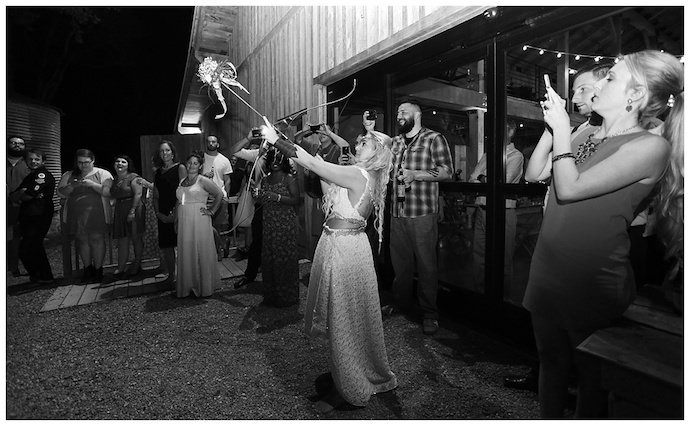 Team of Talents:
Venue: The Green Door Gourmet
Photography: Laura Dee Photography
Jewelry: Ayalga
Wedding Dress: Karen Hendrix Couture
Florals: Lavender Blue Weddings and Event Design
Catering: Chef Penelope's Catering
Hairstylist: Brian Borrelli
DJ: DJ T-Rav
Cake: Big Daddy's Cake
Desserts: Publix Bakery