It's true, Millennials have changed the wedding planning game and it's definitely for the better. From customization to caring about their community, Millennials are throwing traditional wedding planning processes to the wind, and doing things their way.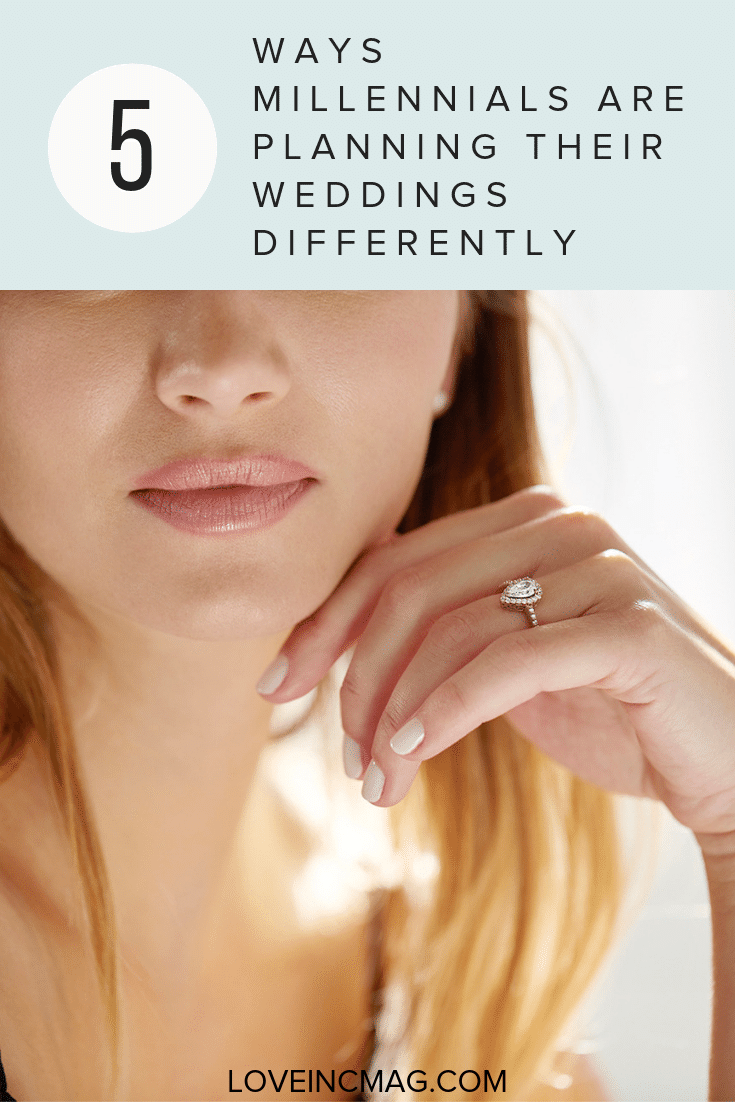 1. They care about the environment.
Eco-friendly weddings are becoming more of a focus and couples are now even keeping an eye on Mother Earth from the very first purchase: the engagement ring. Conflict-free is now just as important as cut, carat, color and clarity, and Clean Origin is leading the way in lab-grown diamonds, backed by generations of jewelry industry knowledge.
2. They're planning online.
According to the 2019 WeddingWire's Newlywed Report, 80% of weddings are planned online. Clean Origin offers build-your-own-ring technology with 360-degree viewings making it incredibly easy to design the bling of your dreams without leaving your couch.
3. They care about savings.
The younger Millennials and early Gen Z were kids during the 2008 recession, so unlike Gen X and the older Millennials, they understand the importance of saving and spending wisely, and 79% of couples are footing their own wedding bill, compared to previous generations where the parents were paying. The popularity boom of lab-created diamonds is a perfect example, where couples are pocketing a savings of 20-40%. compared to mined stones.
4. They care about equality.
Sure we've had marriage equality for a few years now, but we still have a long way to go. Many pros and brands still haven't embraced inclusivity in their products or services, but it matters to both LGBTQ and hetero couples alike. Seventy-four percent of LGBTQ couples and 42% of hetero couples are less likely to buy products from companies that are exclusive of lesbian and gay people. So when brands make an inclusive effort, like how many of the rings in Clean Origin's inventory goes up to size 15 ¾ making them accessible for a variety of body types and identities, buyers notice.
5. Personalization is key.
According to Splendid Insights' 2018 wedding trend report, 70% of couples said that it was important to them that their wedding reflected their style, and they're customizing everything from the engagement ring to the reception decor. For example, Clean Origin has made it so easy for couples to create their dream ring, mixing and matching different settings and styles so that it's a true reflection of their personal style.
To learn more about Clean Origin and their commitment to creating insanely gorgeous, lab-grown diamonds for engagement rings, wedding rings and accessories (while saving your bank account and the environment!), head to CleanOrigin.com.