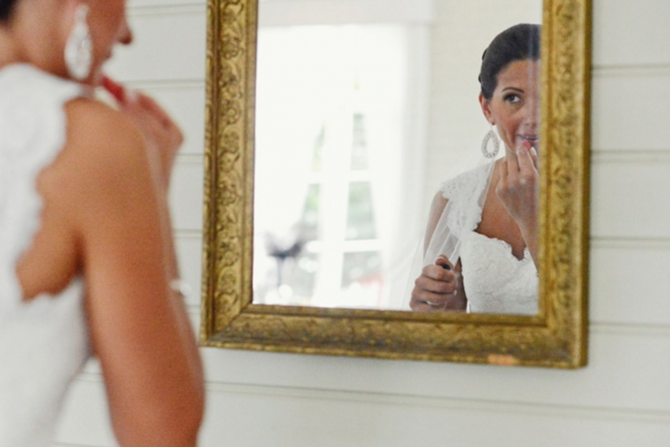 For most soonlyweds, applying simple, natural and radiant wedding day makeup is the name of the game. Whether it's budget constraints or personal preference, you may be planning to go the DIY route. If so, take note! Liz Washer, a makeup artist and beauty geek, was kind enough to give us some expert tips on how to look your best.
Don't overdo it. "A lot of brides think they have to wear heavy makeup to look good in photos," says Washer. "In the age of high definition photography and video, cake-y foundation and heavy contour lines will not look natural or flattering." Instead, opt for a lightweight, flexible finish that matches your natural skin tone. Also, avoid sparkly or reflective foundations. "These can make your face look shiny or ashy in photos."
In the days leading up to your wedding and the day of, don't forget skincare. "The better the condition of your skin, the better your makeup will look and the less you will need," says Washer. Search out products that work for you early on, and give your skin time to recover between any facials or treatments and the wedding itself. Further, protect your skin. No one wants to have to try and cover up a sunburn!
If you're going to DIY, practice, practice, practice. "Be sure to test run your makeup in as many different lighting conditions as possible," says Washer. "Make sure your makeup looks good in pictures."
Schedule a makeup lesson. Before her wedding, Kate Middleton did so, and her makeup looked fabulous for the royal wedding. Professional guidance can help you hone your look and provide helpful hints for your DIY.
Use durable products. "You will need water resistance for the inevitable tears, transfer resistance so your makeup doesn't 'kiss off' easily, and crease resistance around the eyes," says Washer. Setting your makeup with translucent powder can cut down on shininess, and setting eyeliner with eyeshadow can make it all last.
Most importantly, honor your style. "Aim for a timeless look that you'll love seeing for years to come, but remember that your wedding style is entirely up to you," says Washer. "Ultimately, the most important thing is to be true to your own sense of style and feel comfortable – and beautiful – in your skin."
Photo by Lönnbackaphotograph from Hanna and Kenny's Dreamy Swedish Summer Wedding
By Clair McLafferty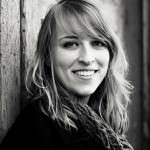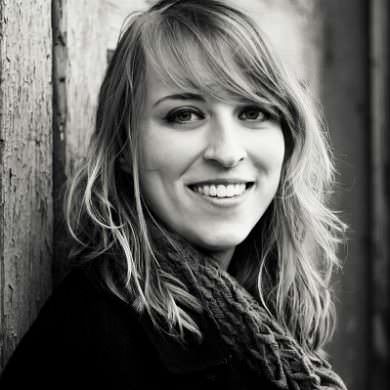 Clair McLafferty is a freelance writer, craft bartender and general nerd operating out of Birmingham, Ala. If she's not mixing up vintage drinks or editing a story, she can usually be found reading cocktail history or science fiction. See more of her work at clairmclafferty.com.