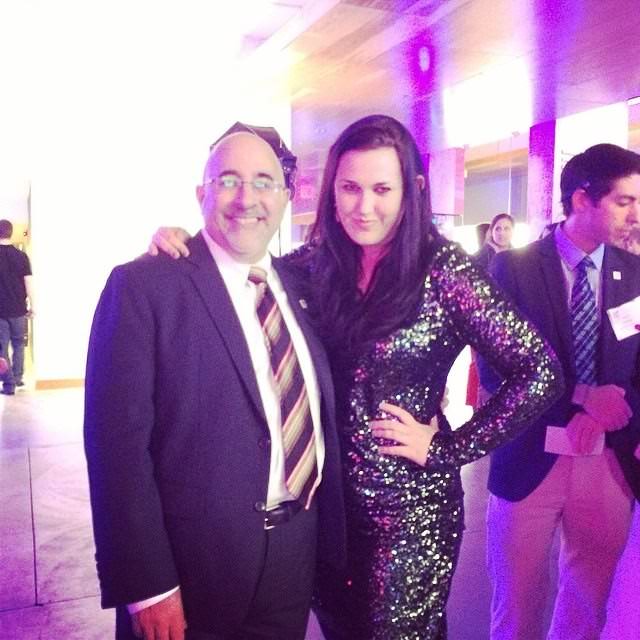 Back in May, equality trailblazer Evan Wolfson and his team at Freedom to Marry celebrated a decade of marriage equality in the states, honoring the momentous day that Massachusetts became the first state to say "I do" on May 17, 2004, with an evening that toasted to equality in a variety of art forms. Amongst the song and dance numbers, they debuted "Until We Could," a video encompassing the essence of why we're fighting with beautiful cinematography to the words of 2013 Inaugural Poet Richard Blanco, who was commissioned to write a poem exclusively for the event.
Love Inc. was a proud business sponsor of the evening so we had the opportunity to see the video live and I'm so excited that we can now officially share it with the world. It will give you chills. It will make you cry. It will make you want to hug the ones you love. And it will be a beautiful reminder of how far we've come, and how far we still have to go. 
Actors Robin Wright and Ben Foster bring Blanco's words to life as the viewer is given glimpses into the intimate, everyday lives of same-sex couples in love —  and the simplicity of these snapshots is nothing short of powerful. Blanco, who lives in Maine with his partner of 14 years, Dr. Mark Neveu, told The Daily Beast: "It seemed like the perfect fit immediately. It was a cause I believed in and wanted to be part of. As the first openly gay inaugural poet, it felt very inspirational. Love is love, marriage is marriage. In both cases they come with the good and bad, the great and dysfunctional."
Blanco writes:
Parades / became rallies—bold words on signs and mouths / until a man claimed freedom as another word / for marriage and he said: / Let us in, we said: love is love / proclaimed it into all eyes that would / listen at every door that would open, until No's / and Maybes turned into Yeses / town by town, city by city, state by state, / understanding us / and the woman who dared say enough / until the gravel struck into law what we always knew: / Love is the right to say: I do and I do and I do.
Watch the full video in all its beautiful glory below …
Help us fight on the right side of history by pledging a donation, speaking out to your legislators and spreading the word. For more information on how you can get involved, visit http://www.freedomtomarry.org.