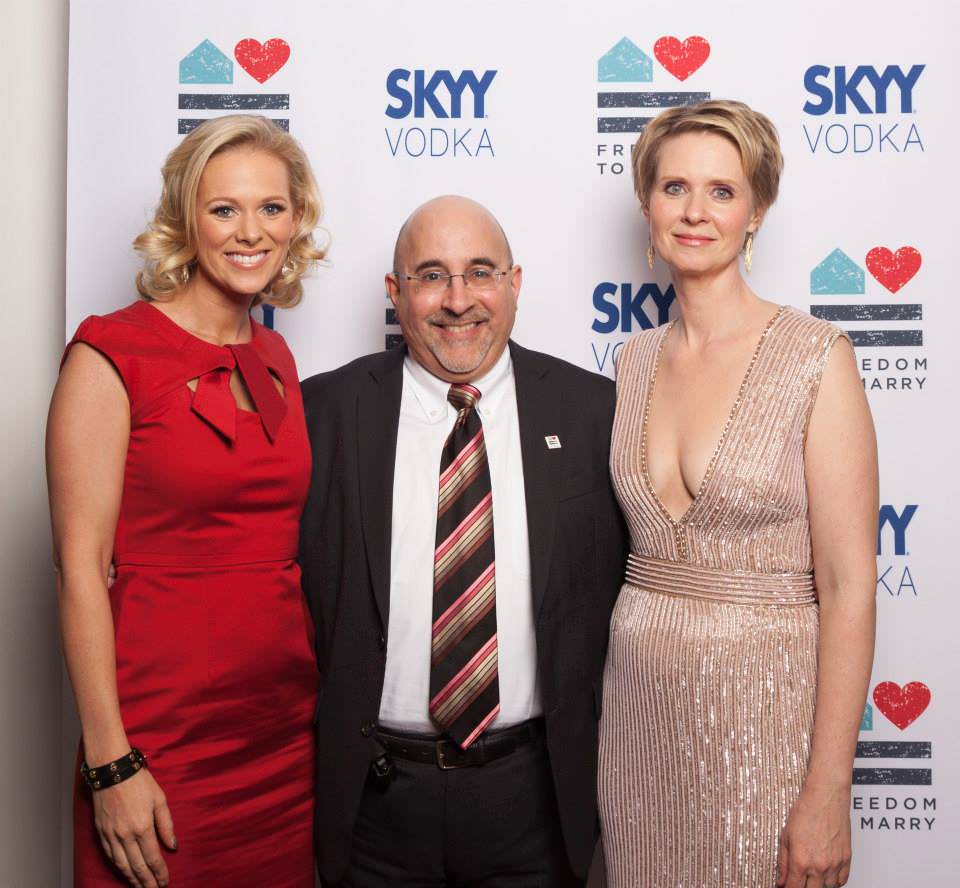 Ten years ago this month, same-sex couples will have had the freedom to marry in the United States. This is a big deal, folks. It was on the groundbreaking day of May 17, 2004, that Massachusetts began issuing marriage licenses to same-sex couples and in the last decade, we've seen 17 more states, plus Washington D.C., follow suit. To celebrate, Freedom to Marry, an organization that has made it their entire mission to ensure same-sex couples have equal marital rights, partnered with Skyy Vodka for the Cheers to 10 Years event on Monday.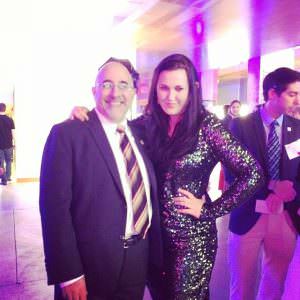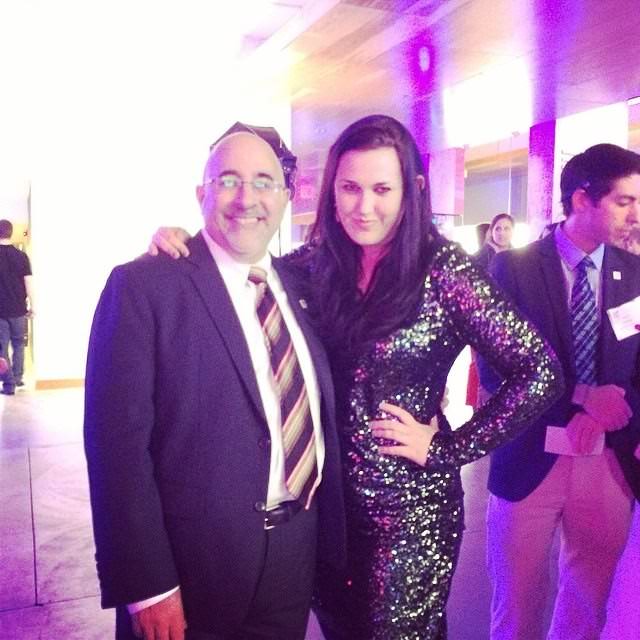 Freedom to Marry is particularly near and dear to my heart, as I've gotten to know several of the organization's team and board members, as well as the founder, Evan Wolfson, and talked with them in depth about their targeted strategies and research to bring marriage equality to the rest of the country. Needless to say, it's a force to be reckoned with, and I can claim with pure confidence that we wouldn't be where we are today without the passionate efforts of Evan and his team.
Love Inc. Magazine was one of the proud business sponsors of the Cheers to 10 Years Event, so we had the opportunity to attend the soiree to toast in the name of equality. Master of Ceremonies Cynthia Nixon kicked off the festivities by reflecting on the last decade, reciting the monumental wins that came about through hard work, donations and courage.
The roadmap to victory story was told in a variety of forms—a speech by CNN political contributor Margaret Hoover, a heartfelt true story of love, commitment and discrimination, a beautiful choreographed sequence by dance company Abraham.In.Motion, a debut viewing of "Until We Could" which featured a new poem by 2013 Inaugural Poet Richard Blanco, a speech by Evan Wolfson and last but not least, a performance of "One Day" by Tony and Grammy Award-nominated composer Andrew Lippa joined with Tony winner Laura Benanti.
"All of this progress, this joy, this momentum, didn't just happen. It wasn't the product of one organization, one person, one case, one state, one battle, or even one decade." — Evan Wolfson
It was a beautiful reflection of how far we've come as well as how far we still have to go and, if we continue on the momentum that we've had this past decade, Freedom to Marry will no longer have a reason to exist for the next big celebration.
Help us fight on the right side of history by pledging a donation, speaking out to your legislators and spreading the word. For more information on how you can get involved, visit www.freedomtomarry.org.
Photo credit: Caroline Sinno Photography