When Monique and Anwar decided to tie the knot in Atlanta later this year, they wanted to take engagement photos in the same city. So they brought along Photography by Martine to capture their stylish and romantic engagement photos as they wandered through town. We love the way these two, who have been together for more than 10 years, look at each other, proving that the spark doesn't have to fade with time.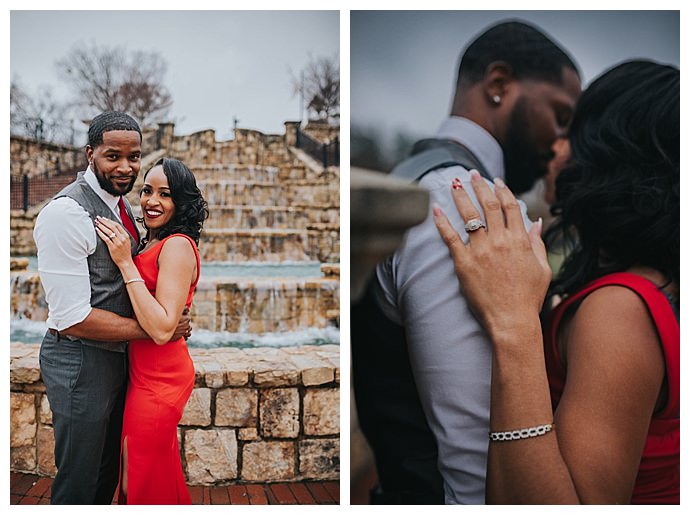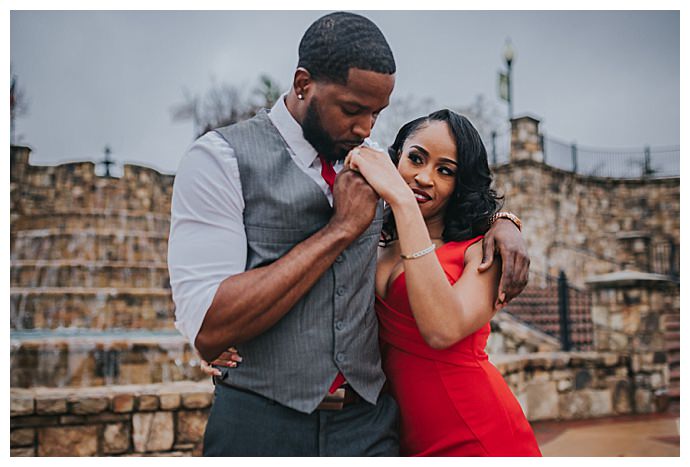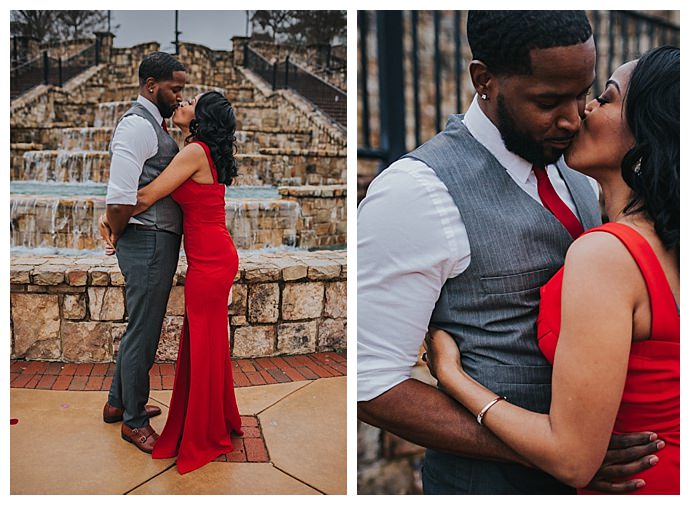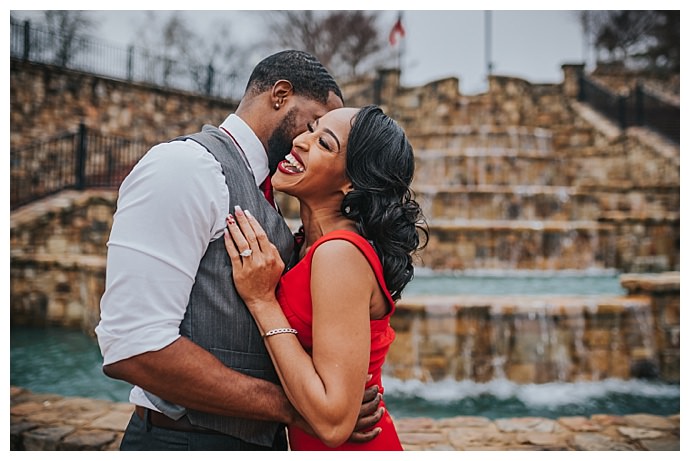 The Love Story
The second time was the charm for Monique and Anwar, who first met 10 years ago in Tallahassee, Florida. Monique was picking up a rental car where Anwar worked and had a rude encounter with the manager. Nearby, Anwar was helping another guest, and when he saw Monique crying, he asked her to let him help her. Before they parted ways, he gave Monique his number, but she never called. Luckily a few months later, Monique strolled into a different rental car location where Anwar again happened to be working. She didn't recognize him from their first encounter, but he remembered her right away. "He gave me his number again, but this time he put it on a business card and stapled it to my receipt," Monique says. "I ended up calling him a couple weeks after, and we went on our first date to Red Lobster — he has been into me ever since!"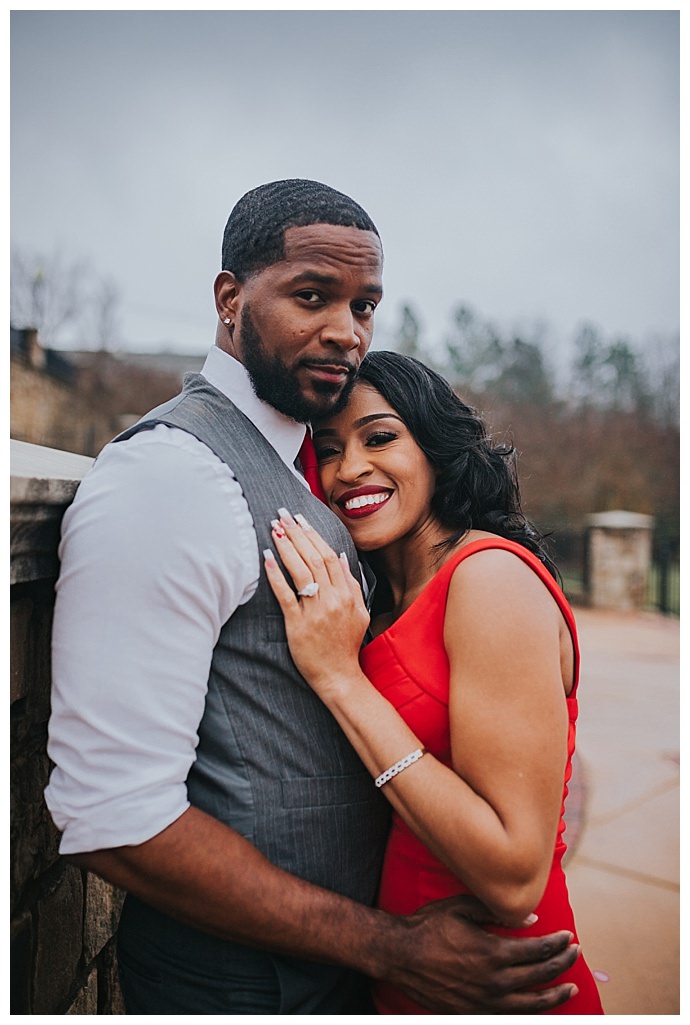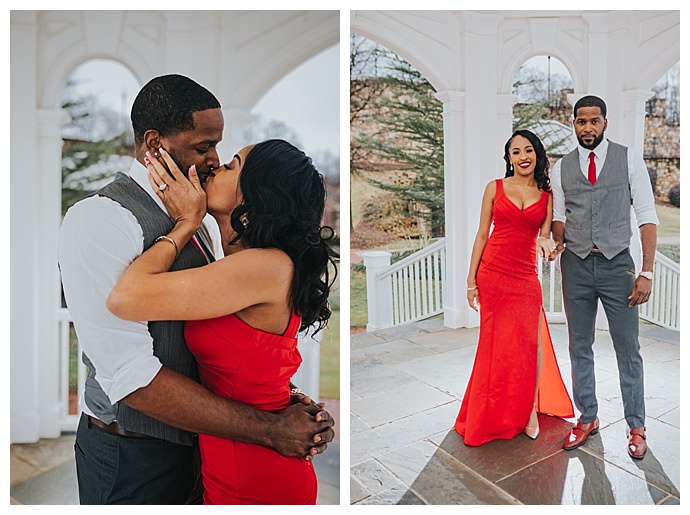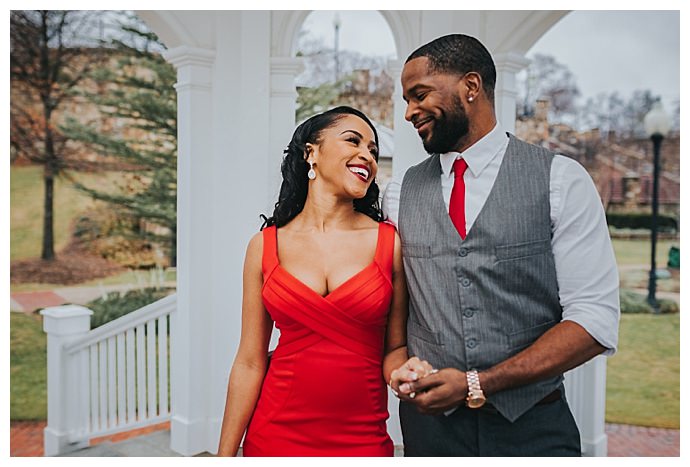 The Proposal
Monique and Anwar were celebrating a monumental occasion — their son's first birthday — when Anwar surprised Monique with a ring. Throughout the party, Anwar was anxious for Aaiden to open his presents, but Monique wanted to save that part for last. Finally before the party came to an end, they sang happy birthday, cut the cake and Aaiden began to open his presents. Then it was Anwar's turn. He stood up and began to give a speech, thanking everyone for coming to celebrate a special day before telling Monique he had a gift for her as well. "With the look of confusion on my face as I'm holding my son, I was lost," she says. "Then he took out a box and opened it, and I began to cry immediately. It was the best proposal ever in front of family and friends."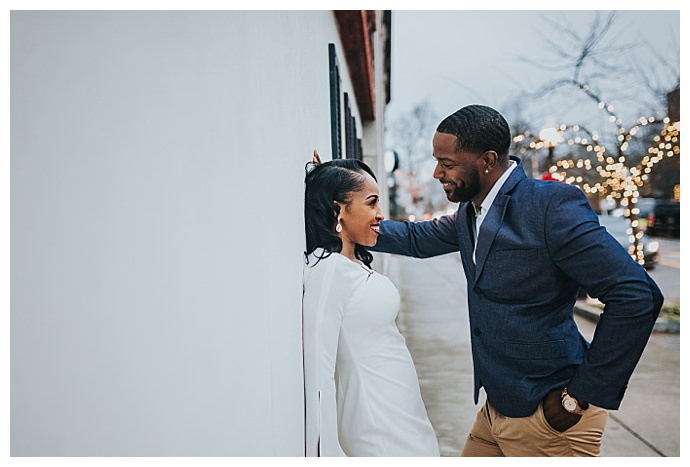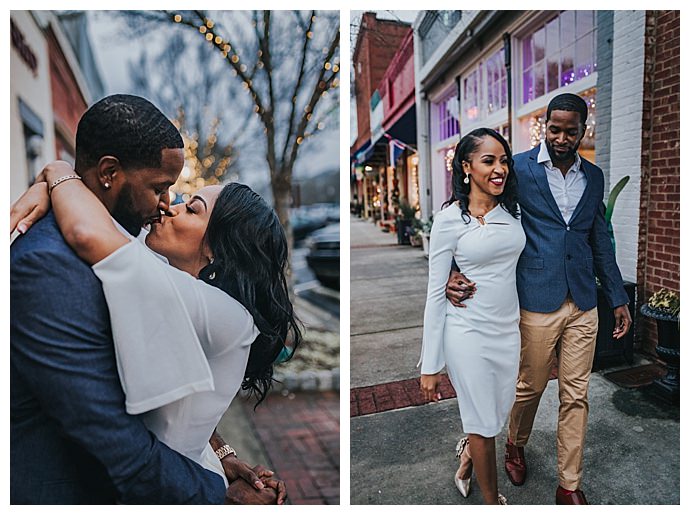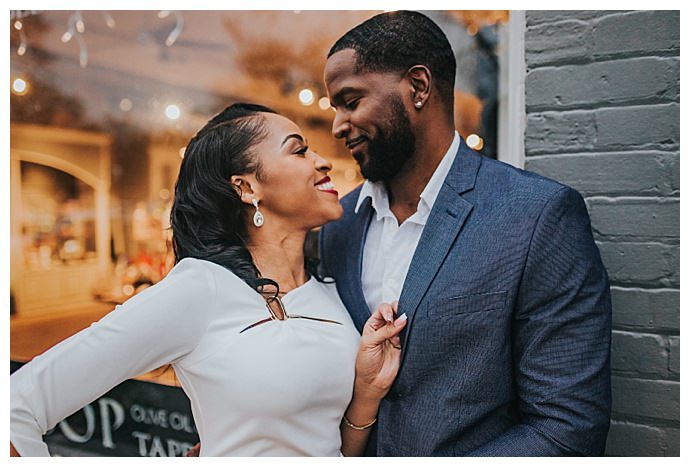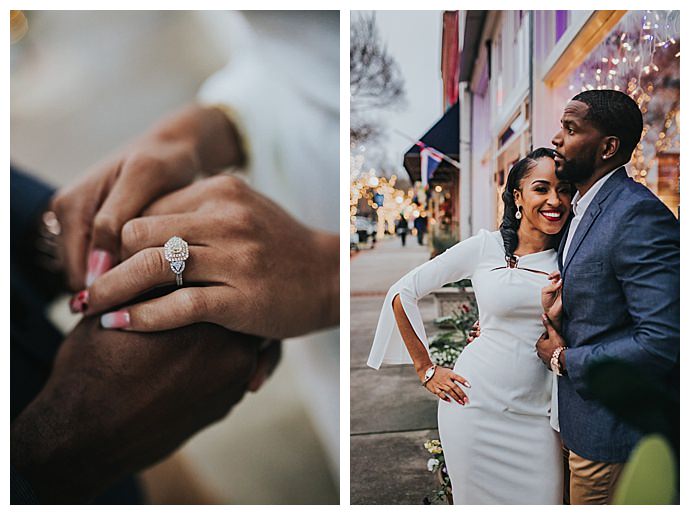 The Ring
Monique's stunning two-toned ring has a double halo surrounding a canary yellow stone with nearly perfect purity.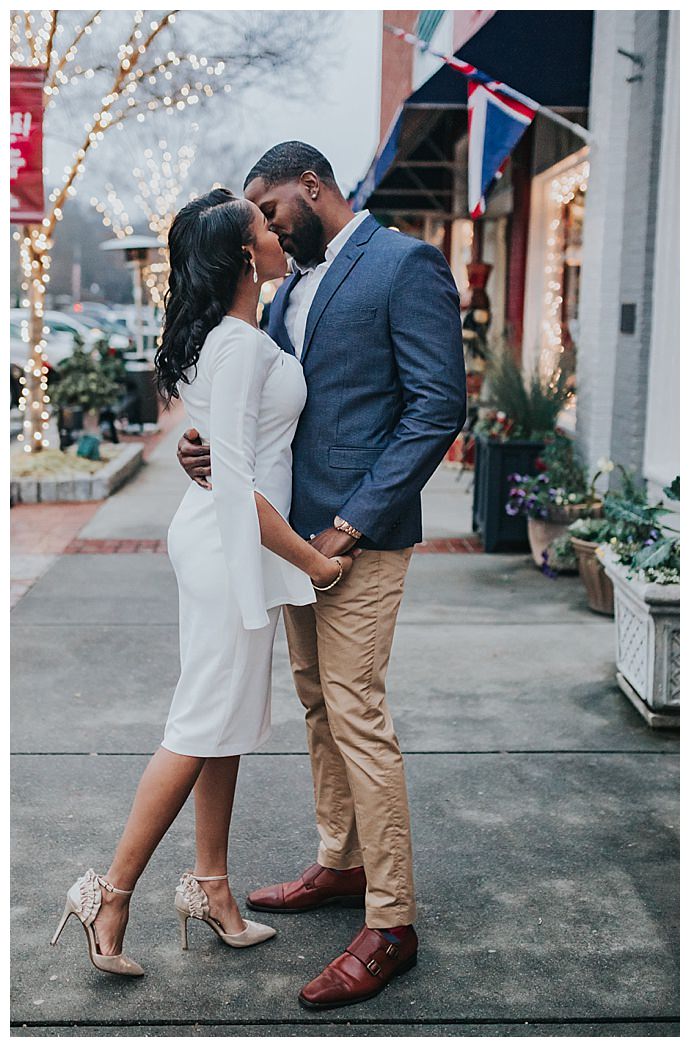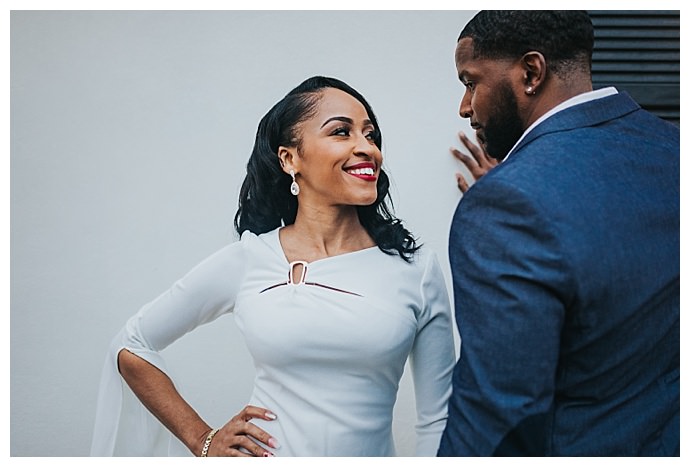 Submitted via Matchology