The most common dialogue surrounding weddings follows a fairy-tale narrative that elicits visions of a magical day filled with near-perfect, tear-jerking moments from when you first suit up before the ceremony to the moment you run hand-in-hand through a line of sparklers and are whisked away for a romantic night with your new husband or wife to relive every detail of your dream day. And while most of that rings true for many couples, there are many aspects of wedding days that, while still magical, are also capable of inducing a little fear or anxiety.
Unless you thrive on being the center of attention and relish the idea of public speaking, the thought of a large group of people — no matter if that group includes your closest friends and family — intently watching every step you take down the aisle, listening to intimate details about your relationship and begging for your attention all night long can be a little unnerving. And to top it all off, you have a photographer following you around, snapping photos of your every move. The thought of it all can be slightly overwhelming and might have you wishing you'd eloped; however, if you have the right people on your team of vendors, like a photographer who is dedicated to making you feel comfortable in front of the lens, then all you have left to do is forget about all the little things and focus on marrying the love of your life.
For Devon, of Devon Rowland Photography, putting her couples at ease on their wedding day or during an engagement shoot or portrait session is one of her highest priorities because she knows that the secret ingredient to incredible photos is to feel so comfortable that you forget there's a camera involved in the first place. "It's amazing how many times I've heard 'That wasn't so bad!' from people who were nervous about being in front of the camera," she says. "My goal is to help clients enjoy being in front of the camera as much as I enjoy being behind it." And with six years of experience capturing weddings, engagements, family sessions, swing dance events and fire performances, to name a few, she has a slew of overjoyed clients who can't stop raving about the experience of working with her.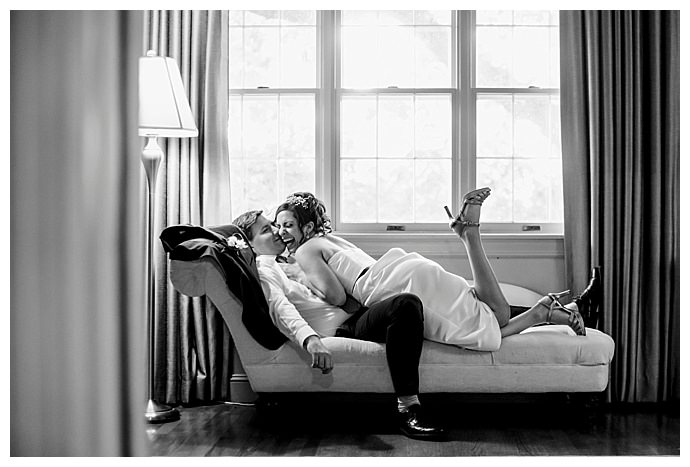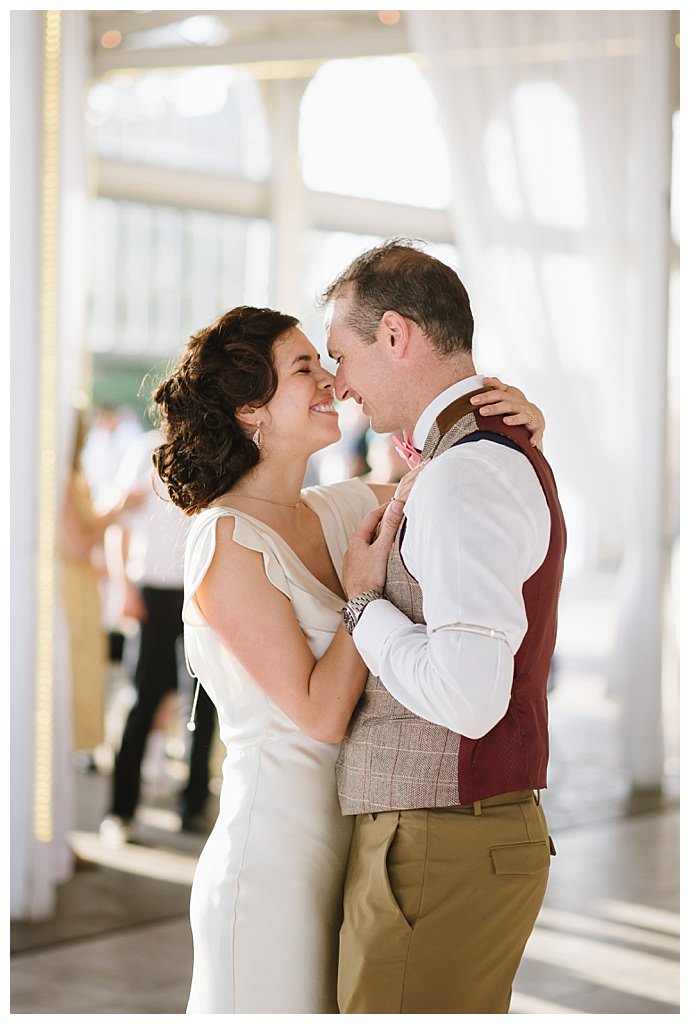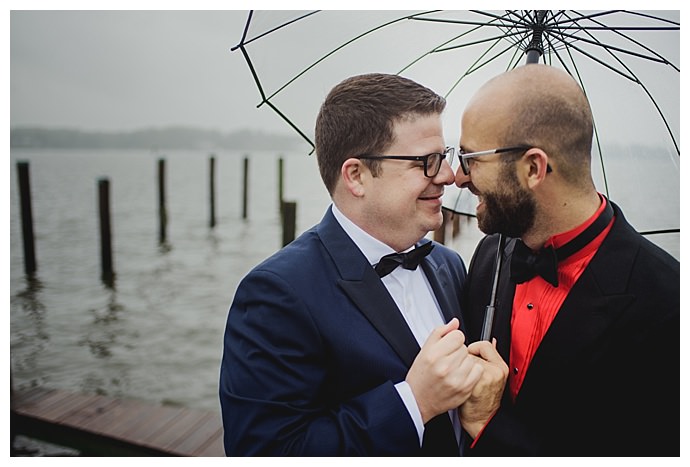 Growing up, Devon and her family lived the vagabond life, jumping around from state to state and even living overseas for a time. But when she enrolled in a digital photography class in college, she found an unexpected home in the creative world that fueled a new passion that would later become the career of her dreams. Although she didn't pick up a camera for the first time until college, her parents instilled in her an appreciation for the arts from a young age that unbeknownst to her would later come in handy. "Though I didn't appreciate being dragged through art museums as a kid, seeing the work of Degas, Matisse, Renoir and other great masters really honed my artistic eye," she says. "Nowadays I look for inspiration everywhere — dance, music, books and even just the shadows on my wall."
Couples are drawn to her artistic eye and colorful photos that are saturated with emotion, something that Devon says excites her most about capturing weddings in particular. "Weddings are a time of such immense emotion," Devon says. "Happy, sad, nervous, excited, relaxed, overjoyed — it's all there. The array of emotions and photo opportunities on a wedding day is like nothing else, and I enjoy the hell out of it." Her passion is contagious, and it leaves her couples with the satisfaction that they picked the best photographer to capture the biggest day of their lives. A previous client named Norah wrote in a review, "My husband and I are not the most comfortable in front of cameras, certainly not for portraits, and she put us at ease. Just as importantly, her work is simply gorgeous. She has a real talent for capturing the spirit of a moment, whether it's sweet or silly."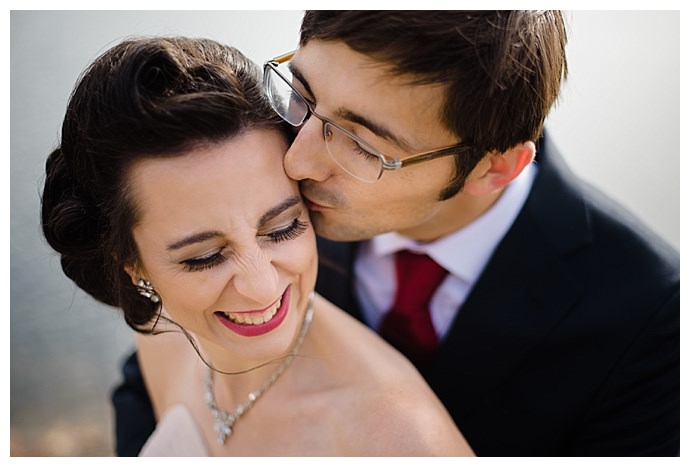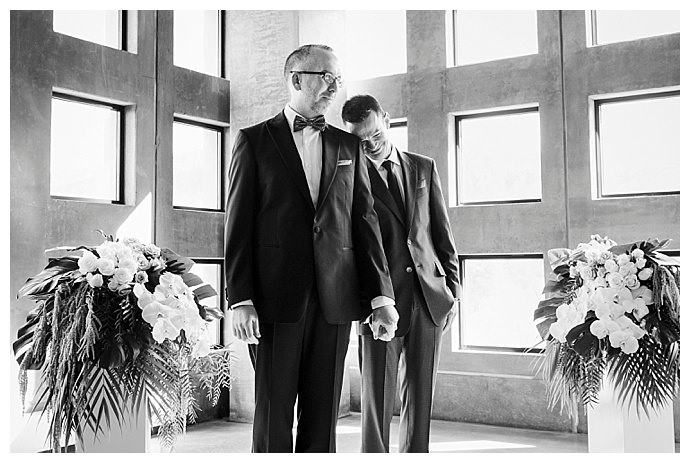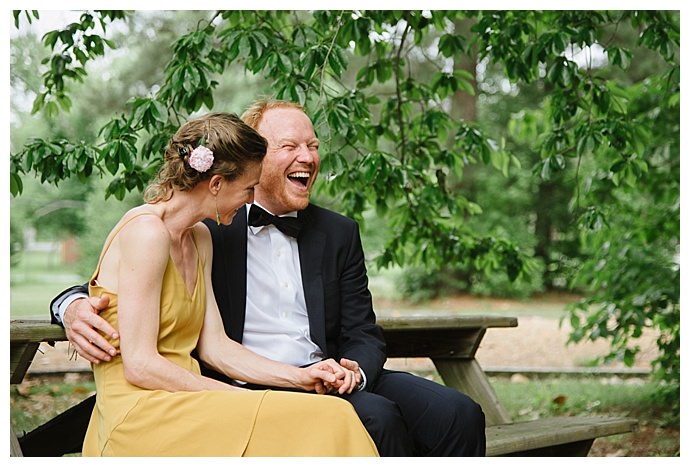 Ever since Devon started photographing weddings, which she now does in Virginia, DC and the surrounding areas, having an inclusive mindset has been an important component of her business, and it's one of the many reasons couples are proud to work with her. A previous client named Mike wrote in a review how thrilled him and his now-husband were to see that Devon features same-sex couples on her site and on social media. Often, even when wedding pros do work with same-sex couples, they don't always advertise it and instead feature mainly straight weddings across their platforms. But when Mike found Devon and heard of the work she's done with many same-sex couples, he knew she was the photographer for him. "No one should have to fear rejection based on who they are, who they love, the color of their skin, or where they are from," Devon says. "I don't just think being equality-minded is important, I think it's a basic standard of being a decent human being."
Ever since Devon first picked up a camera, she's thrived on the special moments that she gets to capture for people to treasure for the rest of their lives. And with her calming presence behind the lens, she helps alleviate her couples' anxiety so they not only receive incredible pictures when the day is over, but so they can also enjoy every moment of what will surely be one of the best days of their lives.