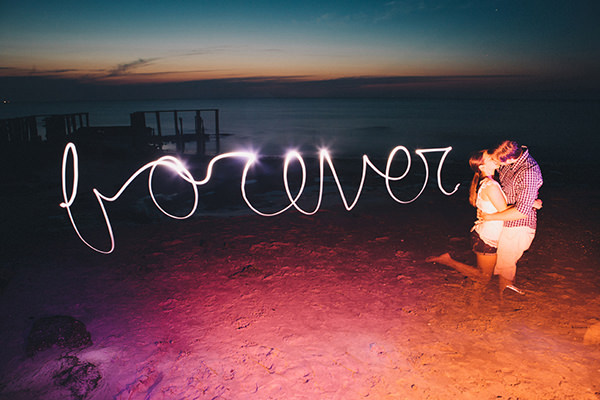 Hello, 2014! If this year's calendar has your wedding date circled, consider adding these items to your resolutions list:
1. I will make time for date night. It's easy to spend every free moment planning, shopping and DIY-ing for your upcoming nuptials, but be sure to take time out to appreciate the actual love that you're celebrating. Whether date night is a cozy night on the couch or a night on the town, just be sure to take it.
2. I will remember my wedding isn't the only thing in the world. It's natural to want to talk about the most exciting thing currently going on in your life, but remember that your friends and family have things going on in theirs, too. Keep the wedding chitchat under control and give them a chance to vent, brag or gossip about other topics.
3. I will not try to DIY my entire wedding. Trust us on this one. Even if you have an entire year to plan, the likelihood of you supergluing on the night before your wedding is high if you try to do everything yourself.
4. I will trust my vendors. Whether it be your planner, your photographer or your floral designer, it's important to put trust in the talents who you hire to make your wedding dream a reality. The more trust you give them, the better they can do their job.
5. I won't stress about weight. I know, this is a hard resolution even for those who aren't planning a wedding. Of course, you want to look your best on your wedding day but just remember that your sweetie loves you for YOU, not your pant size.
Photo by Mike Sperlak Photography