Wine selection is an important component of any wedding, but for Merlyn and Eric, it was even more so as a wine and champagne color palette served as the inspiration for the design of their special day. "Nothing says sexy and elegant more than red wine and champagne with gold accents," the bride says.
Noah's Event Venue was the perfect venue to hold their elegant affair, which was filled with touching moments and memories that the bride and groom will remember forever. Jamie Reinhart Photography's images offer a beautiful peek into the magic of Merlyn and Eric's special day, and if the way these two look at each other is any indication, they have a long happy life ahead of them.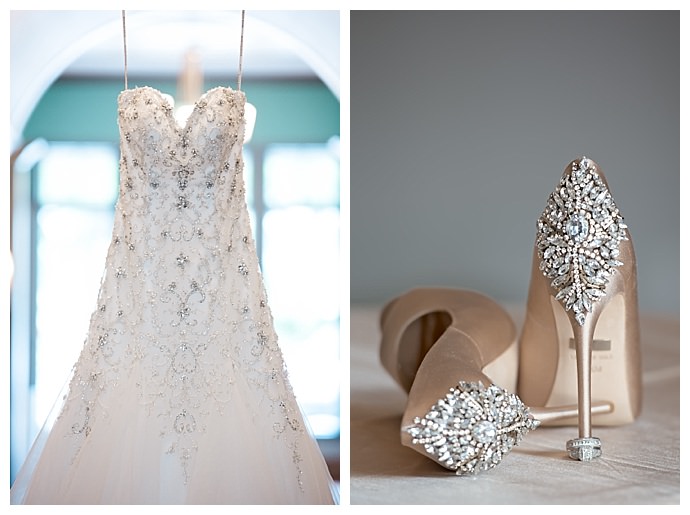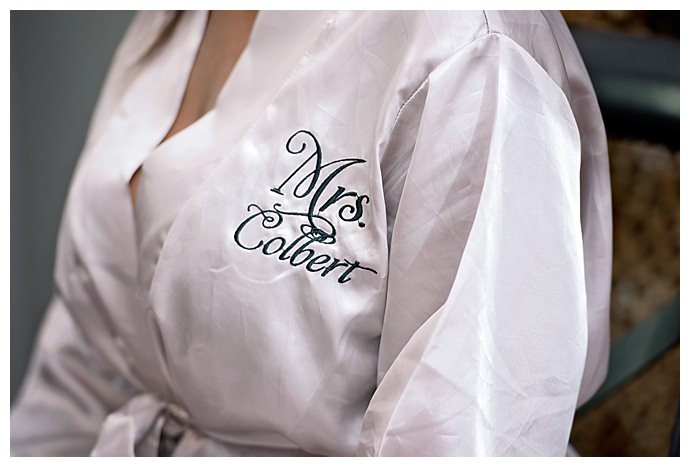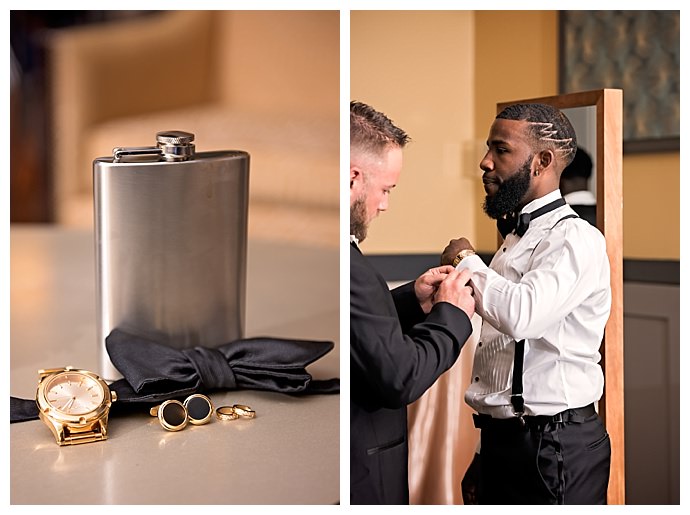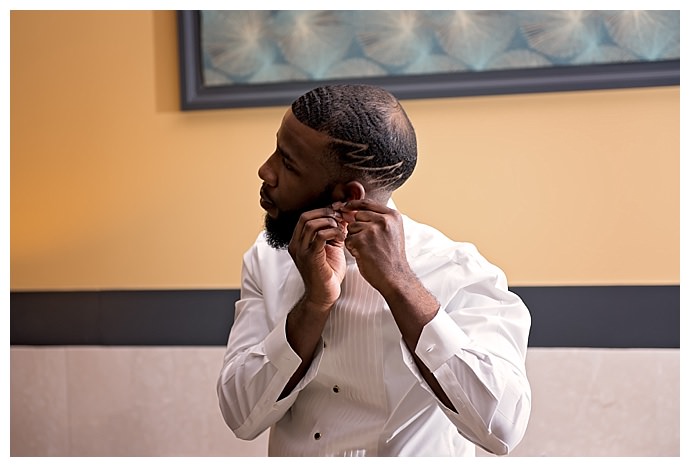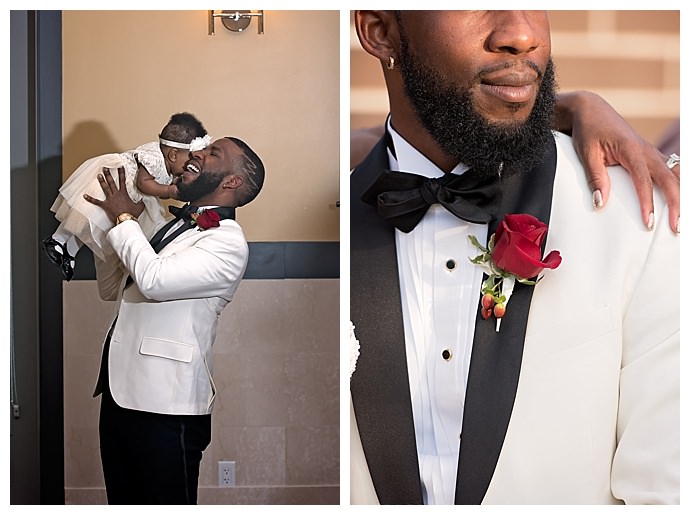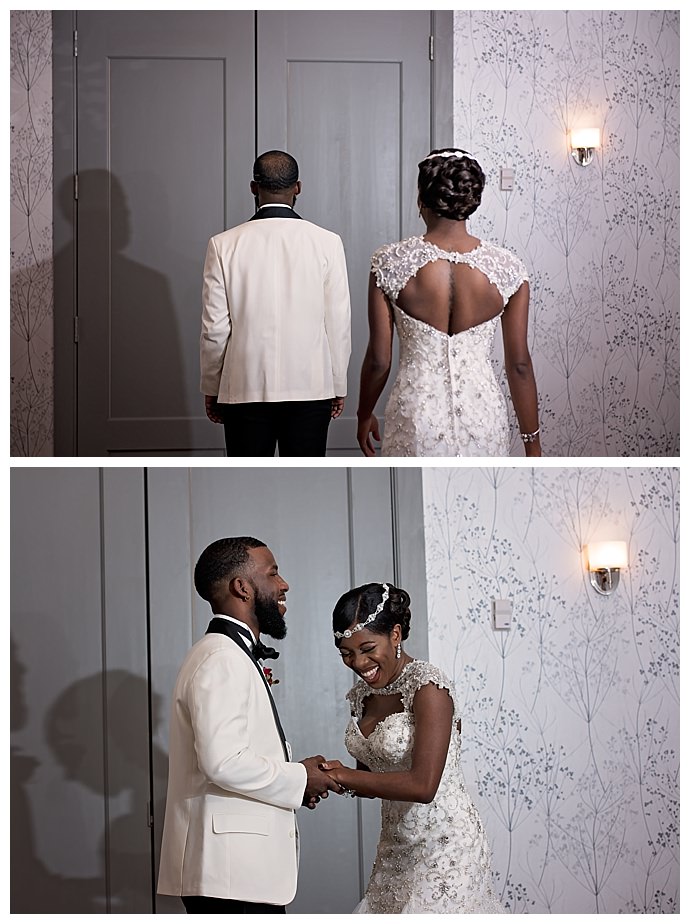 The Love Story
Before they said I do to each other, Merlyn and Eric said yes to being a bridesmaid and best man in their mutual friend's wedding, which is where they met for the first time. Their connection was something special, and it wasn't long before Eric was making plans to get down on one knee. "He took me out for dinner at Fogo De Chão but not before surprising me with a new full outfit and matching shoes to wear that night," Merlyn says. "He made sure my nails were done as well!"
They went to Blue Martini for after-dinner drinks and then just as Merlyn assumed the night was coming to an end, Eric suggested they go to the Orlando Eye, the giant ferris wheel that offers sweeping views of the city. "As we rode it to the top, he told me to turn around so he could take a picture of me looking out into the city," Merlyn says. "After snapping a few pictures, he kept asking if I liked the scenery, which I annoyingly replied yes." Confused as to why he kept asking her the same question, she turned around only to find him down on one knee. "Of course, I burst into tears, and he finally asked 'Merlyn Joseph, would you be my wife, please?'" she says. "I tearfully answered "Yes!"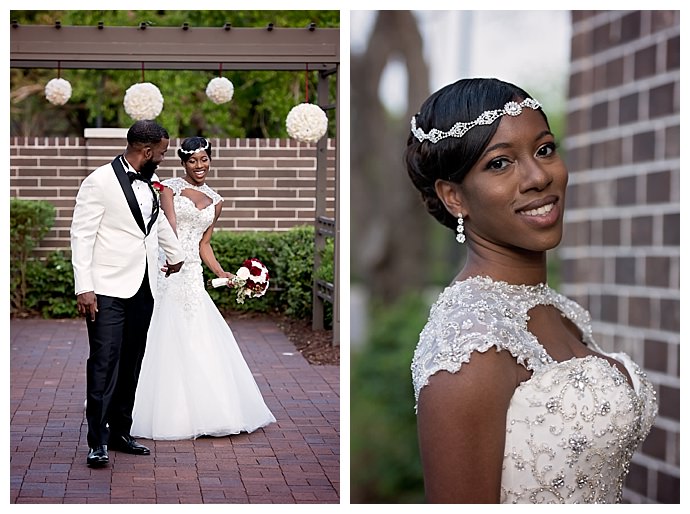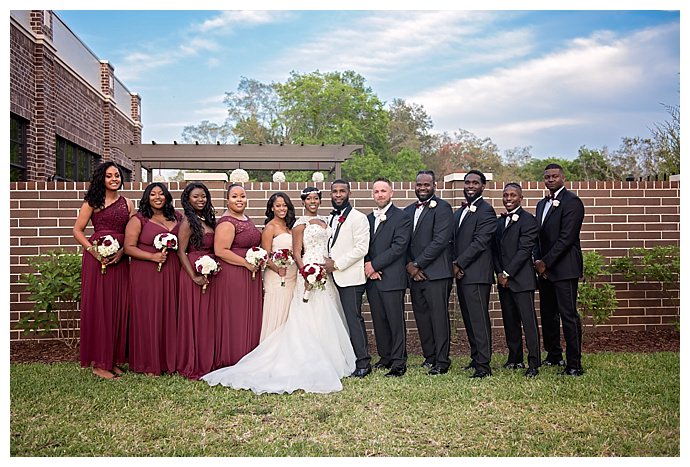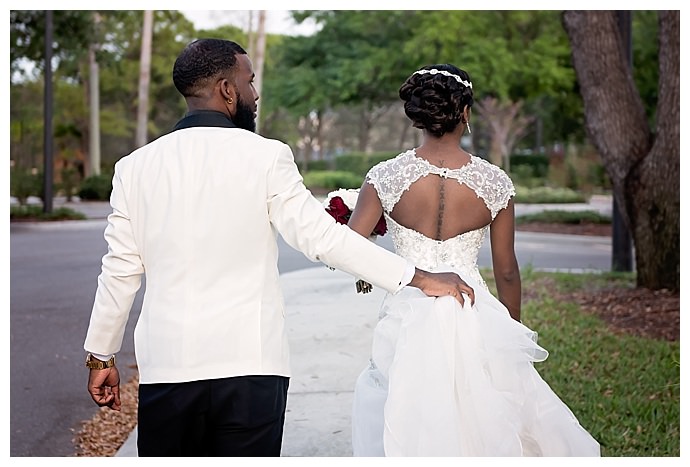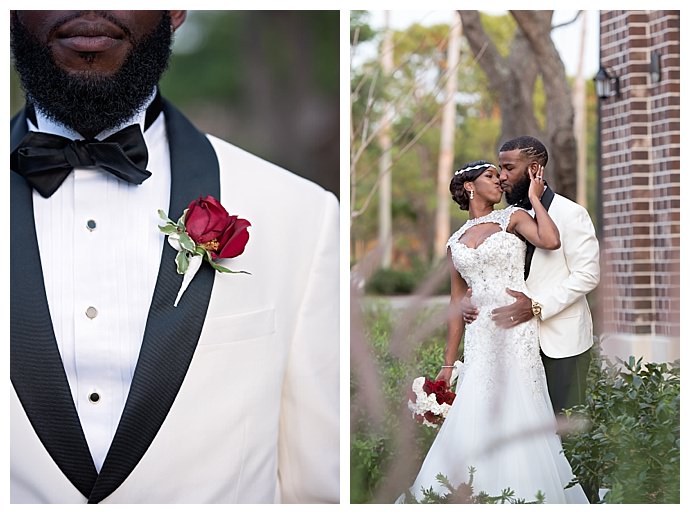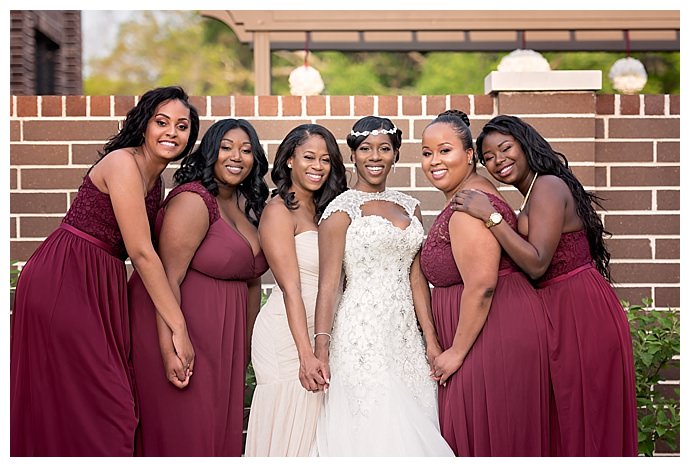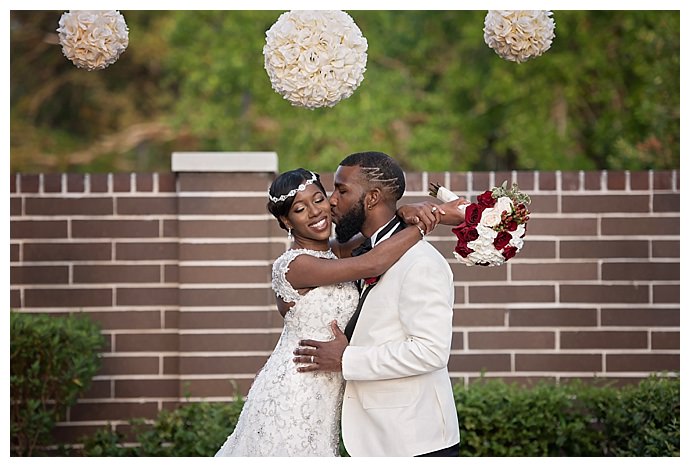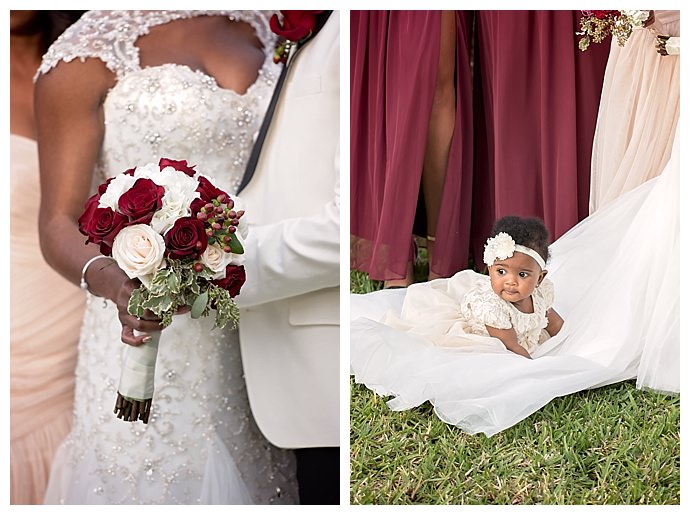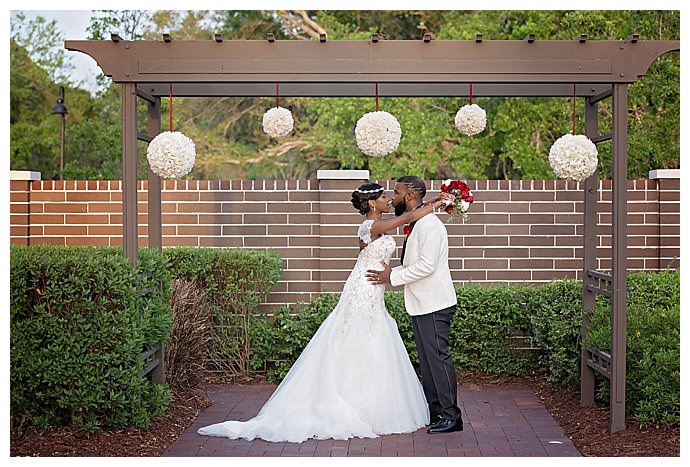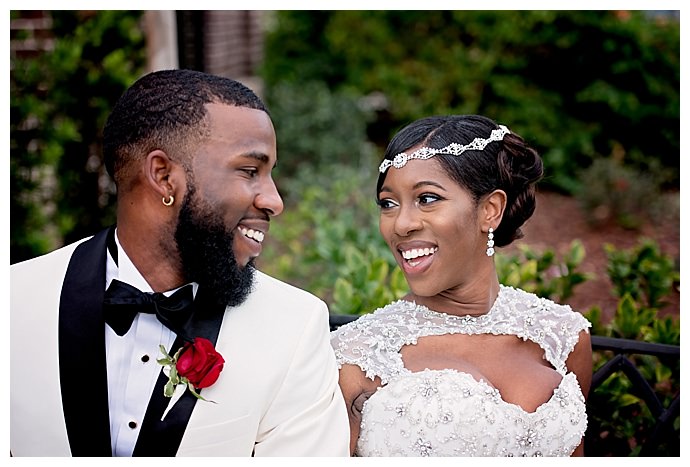 The Ceremony
As Merlyn and Eric searched for the perfect venue for their wedding day, they were looking for something with a modern feel that wouldn't require too much added decor. "We were so close to booking another location when my husband stumbled upon Noah's, and we both instantly fell in love," Merlyn says.
The ceremony was set up in front of the head table where Merlyn and Eric would later share their first meal as husband and wife, and as soon as Eric saw Merlyn walking down the aisle, he immediately begin to tear up. "My most favorite moment was seeing my husband cry when he saw me walking down the aisle," Merlyn says. "It was such a powerful moment for the both of us cause it was really like, wow, we made it! We are really doing this!"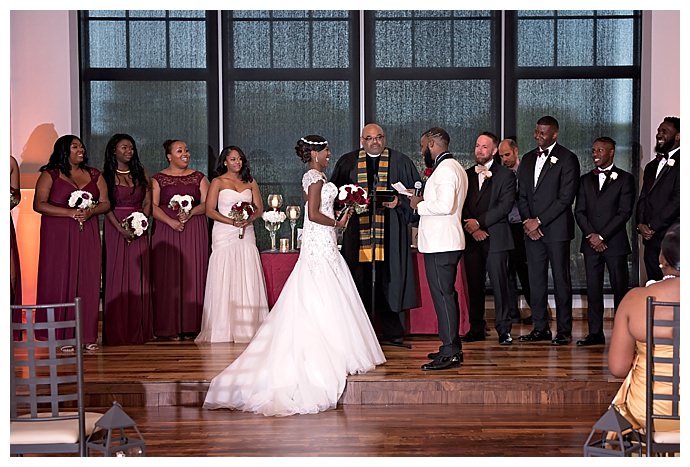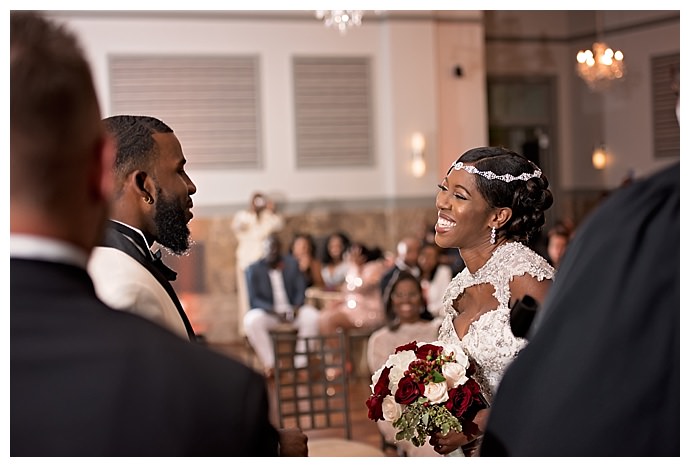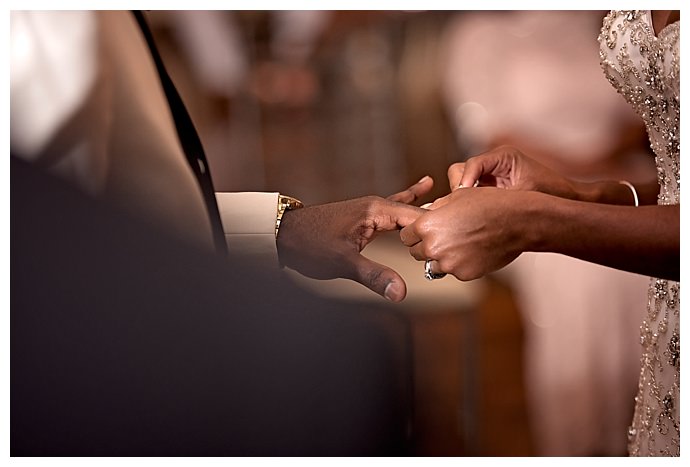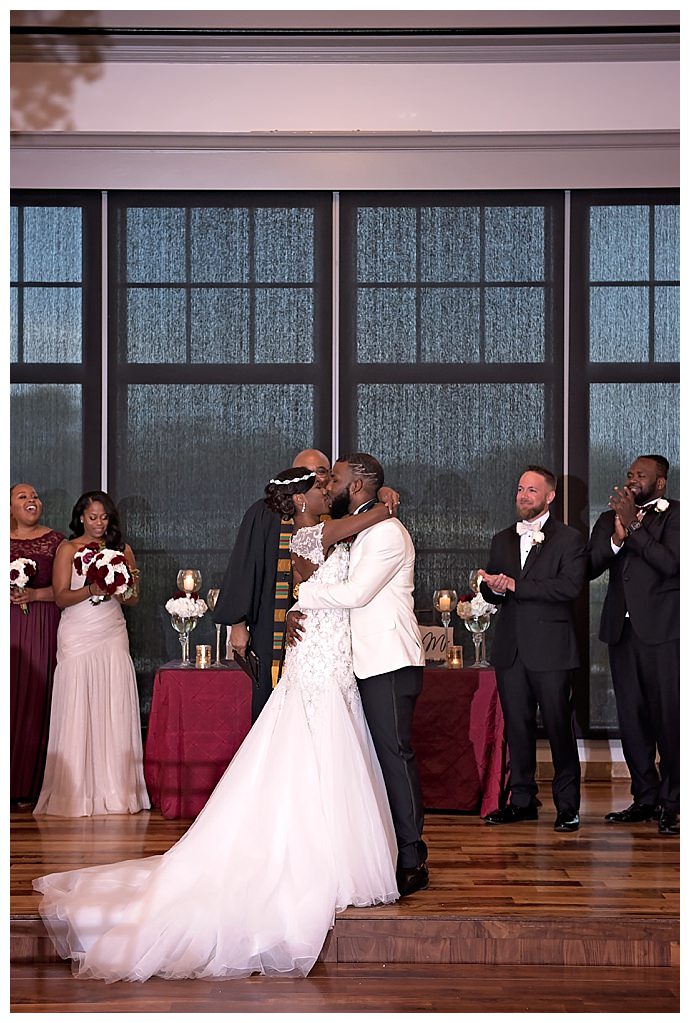 The Party
For their wedding day, Merlyn and Eric envisioned an elegant wedding with a beautiful ceremony that gave way to a fun and energetic reception to celebrate. They selected a luxe color palette of wine red with champagne and gold accents that decorated the room beautifully.
"The most important thing for the both of us was that we both focused on what we wanted and how we wanted it," the bride says. "From decoration details to the playlist down to certain photos we wanted to take — when I say this wedding is SO us, it is the most accurate description of us and a merging of both of our tastes into one."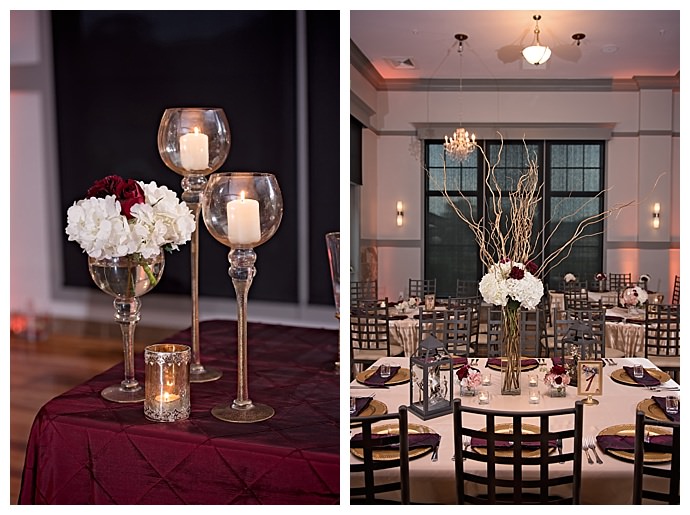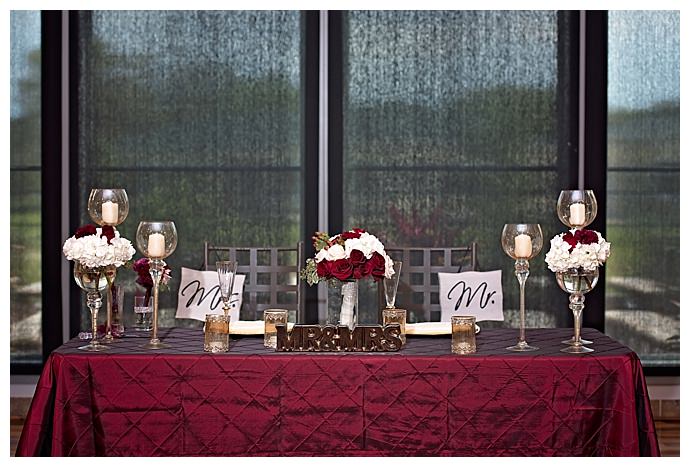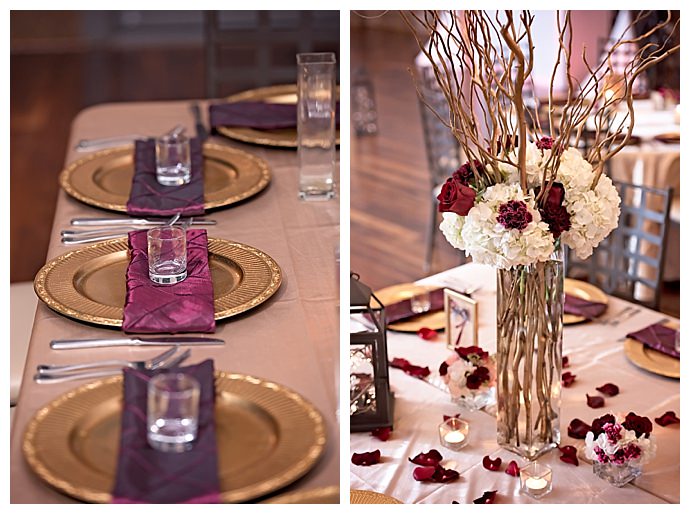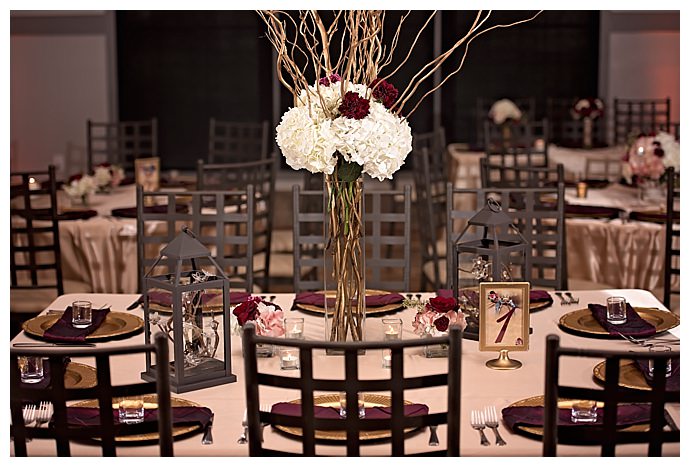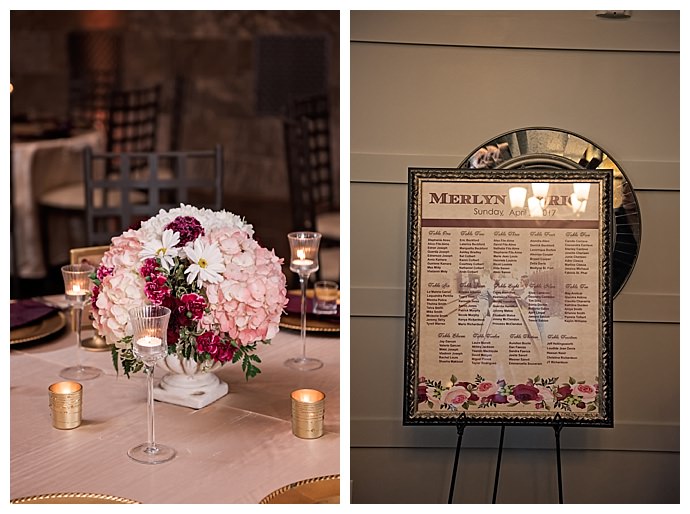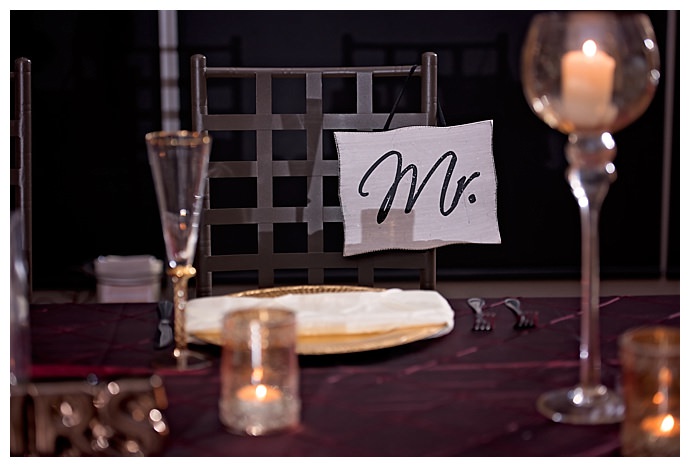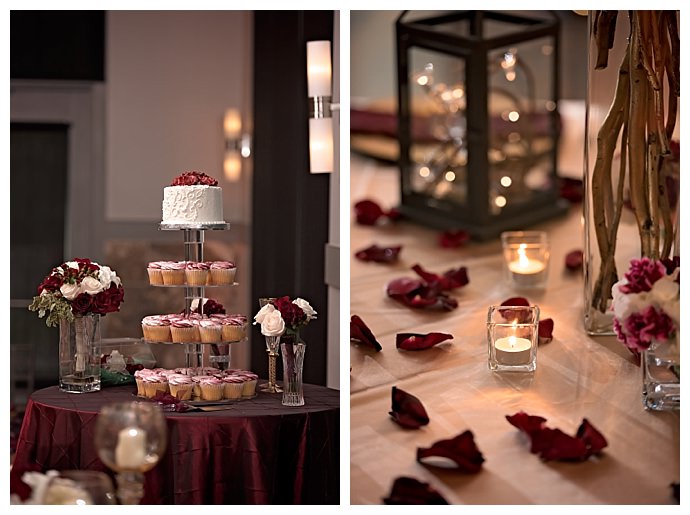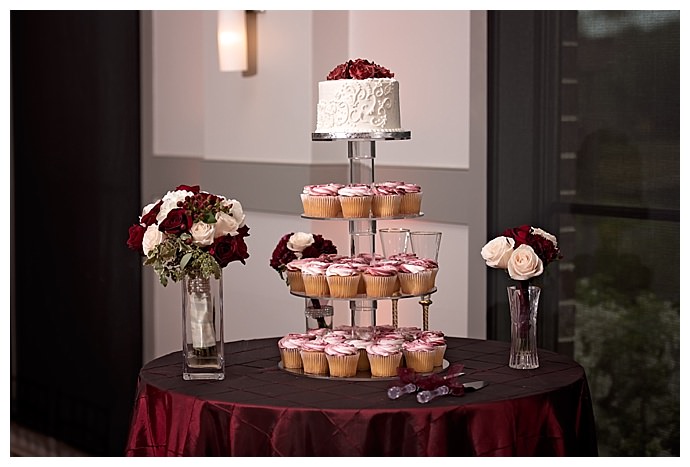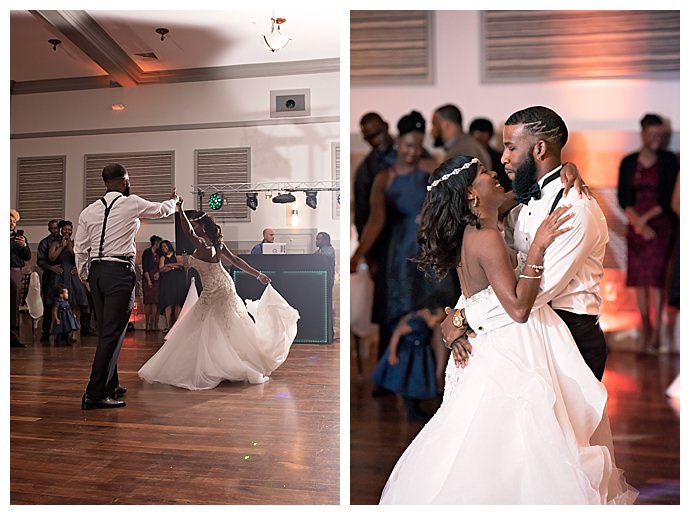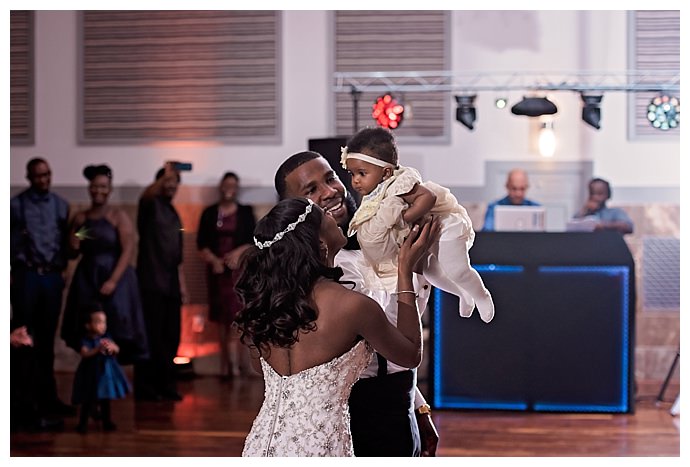 Shop the Wedding

Submitted via Matchology
*Editor's Note: This post contains affiliate links. Each time you purchase an item via our affiliate links, Love Inc. is receiving a small percentage of the sale, thus you are helping our small, equality-minded business grow and allowing us to provide more content for YOU! Isn't that just fantastic?
Written by: