On the coattails of the exploding bow tie trend, it seems all sorts of neckwear is either basking in the spotlight or experiencing a renaissance. From brooches to neckerchiefs, the fashion forward are dusting off their old garments and giving them new life. I've been quite inspired myself and have been a bit adventurous with my own ties and scarves. I recently attended the wedding of two dear friends, one that promised the attendance of some of the most fashionable creatives. Lucky for me, I had just left my regular-paying job to start my writing business with zero in the budget for shopping. On top of that, I was on the brink of a break-up and had gained just enough weight that I couldn't fit in about half my wardrobe. What's a boy to do? Get creative.
I scoured my Pinterest boards and tore my closet apart trying to figure out what to wear. In my madness, I stumbled upon a roll of satin ribbon—I'm not really sure how, I was essentially in a fashion blackout. The ribbon, a wonderful midnight violet, was a miracle discovery and became the foundation I needed to build my outfit.
Ever since, I've been obsessed with neckwear accessories and have beefed up my little collection. They're such a fun and unexpected accent and, for the most part, are incredibly affordable. I find that vintage shops and antique malls are a treasure trove of finds, and Etsy is a great online resource for unique pieces. I'm also a big fan of supporting local artists (I found this amazing bolo at a community market and I wear the crap out of it) and scouring my parents' closets for an awesome find.
With so many great neckwear options out there, just remember to think outside the box; elevate a scarf with a tux blazer or modernize a bolo with a slim cut suit. If all else fails, just turn your closet upside-down—you never know where inspiration lies.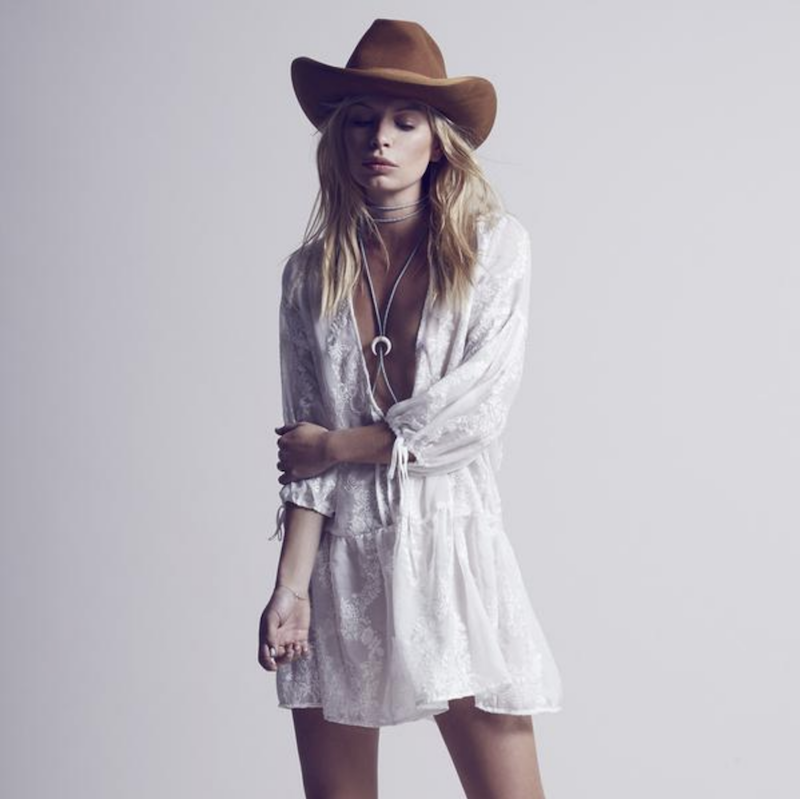 Bolo Tie
Sure, bolos are traditionally a western style accessory, but with a sleek, modern suit or tux it lends an eclectic sort of style. Etsy has an amazing range of bolo ties at almost any price point. Featured: FL&L Turquoise Bolo Tie from Jacquie Aiche
Shop the Trend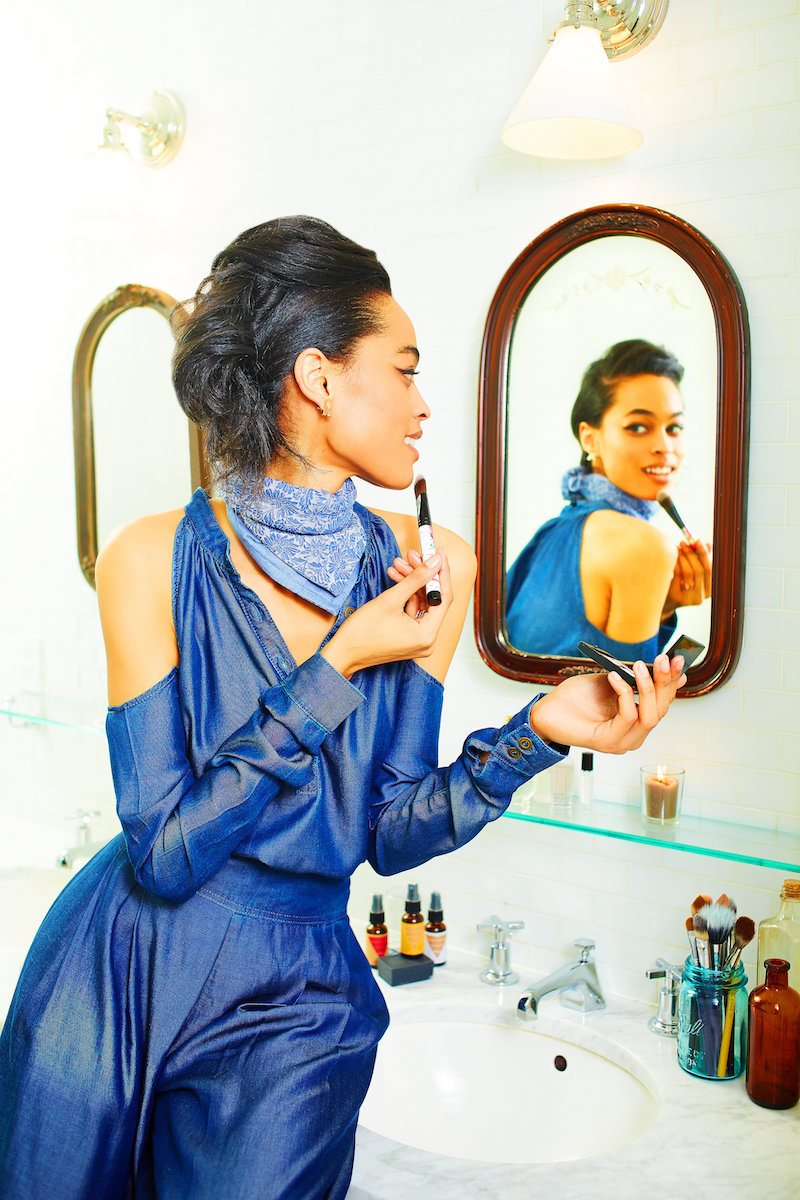 Neckerchief
Though a popular look for men decades ago, this is a slick throwback for any suit wearer. The key to keeping this look unstuffy is to blend subtle patterns and not to worry about perfection—a loose pleating never hurt anyone. Image from Love Inc.'s V5 issue, photography by Ryan Carville, styling by Krista Roser
Shop the Trend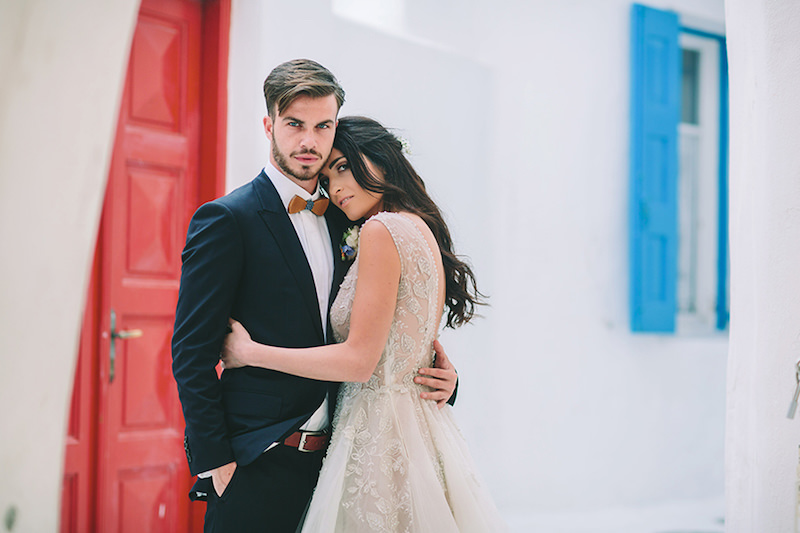 Unexpected Materials for Bow Ties
For those who want a super fun alternative to the regular bow tie, go with bow ties made of nontraditional materials. We love crafted wooden ones, feather styles and marble options for your wedding day. Image from Indigo Inspiration Shoot, photography by George Pahountis Photographer
Shop the Trend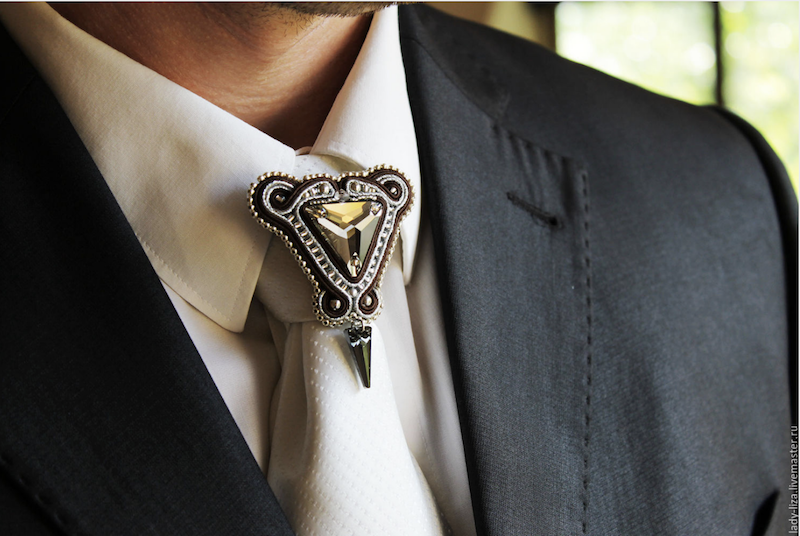 Brooch
What a wonderfully unexpected touch to a formal look. Whether it's a gifted "something old" or you find a vintage one on your own, a brooch is a fun bit of sparkle. Imagine what a lovely heirloom it makes afterward, too.
Shop the Trend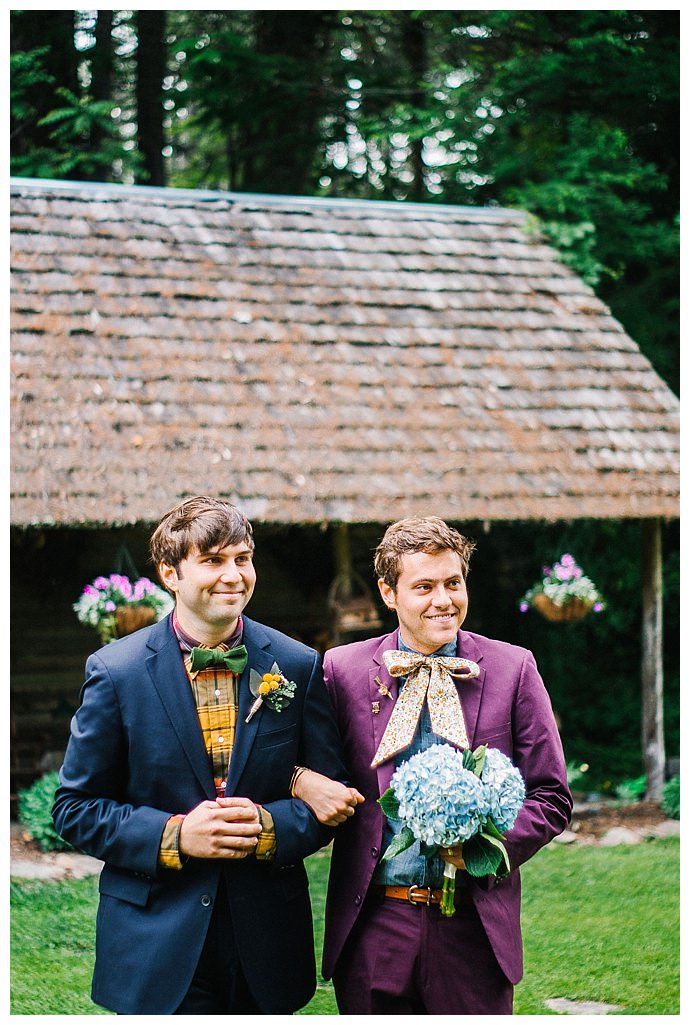 Ribbon
So easy! I like that you can either buy one or make one yourself, so the options are endless.
Shop the Post

*Editor's Note: This post contains affiliate links. Each time you purchase an item via our affiliate links, Love Inc. is receiving a small percentage of the sale, thus you are helping our small, equality-minded business grow and allowing us to provide more content for YOU! Isn't that just fantastic?
Written By