The best business ideas often fall right into your lap when you aren't looking. They stem from a personal need that can't be met elsewhere, forcing you to take matters into your own hands that, if you follow it through, could turn into the next must-have wedding accessory. Such was true for Ben Ross, who was on the hunt for a one-of-a-kind gift for his groomsmen more than 10 years ago. Engraved flasks, personalized cufflinks or any old bow tie simply wouldn't cut it. His best friends deserved the absolute best. So Ben went to work with an idea to create an original accessory that reflected his southern roots, and it wasn't long before he had created the first few feather bow ties that would eventually spark a new business venture with his groomsman, Jeff Plotner. And only a few years after the wedding, Brackish was born.
As a modern twist on a classic accessory, Brackish bow ties are vibrant in color with eclectic, eye-catching designs and a striking texture that makes each tie truly unique. Each bow tie is crafted from carefully selected turkey feathers that are intricately hand placed by a team of 50 talented artisans in Charleston, South Carolina. After about four to five hours of work, the wearable work of art is delicately placed inside its own box branded with a B for safekeeping. But bow ties aren't where the fun stops. In addition to feather cummerbunds, loafers and lapel pins, last year, Brackish introduced feather pocket squares that complement some of their most popular bow tie designs. So now you can accessorize your wedding look with standout accessories from head to toe that will have your guests talking all night long.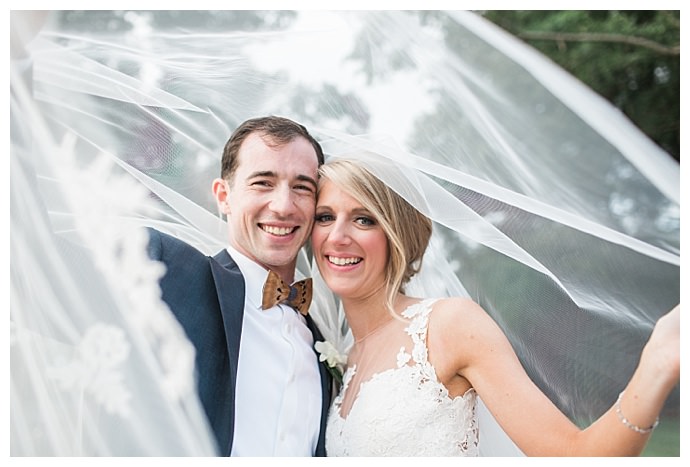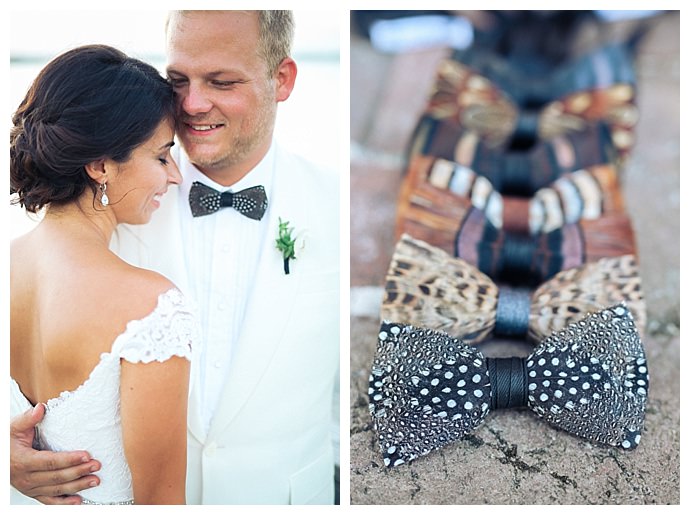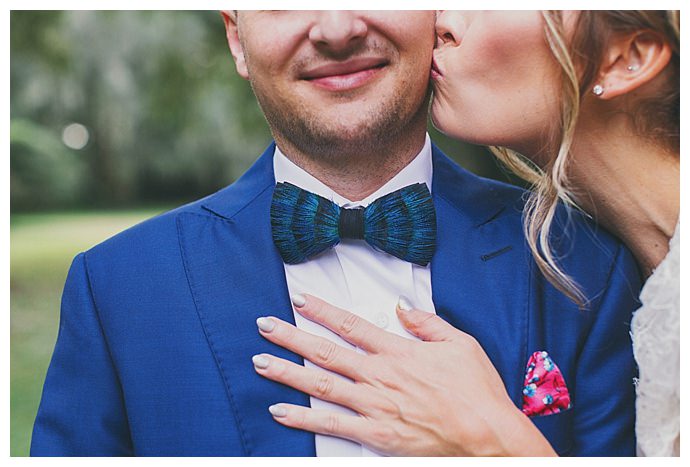 As a nod to their beginnings, Brackish specializes in weddings and provides special wedding packages for soonlyweds and their wedding parties. They work closely with the couple to offer custom bow ties that come in a personalized calligraphed box and can even design complementary bridal accessories. And even if the custom route isn't quite your style, they have a gorgeous black tie collection with a dozen bow ties that would be suitable for any elegant affair.
Need proof? Their designs have graced the red carpet on numerous occasions, most recently at the Golden Globes where one of our favorite "Stranger Things" cast members Noah Schnapp accessorized his dapper look with the Rice bow tie. Country Music Star Thomas Rett, The Roots' frontman Black Thought and the lovable Bill Murray are just a few of the big names who have also been spotted brandishing Brackish bows at both formal and informal events, proving any occasion is perfect when you have a super-cool accessory worth flaunting.
Weddings are a once-in-a-lifetime event, and we think they require one-of-a-kind details that you don't see or wear every day. And that's why we love these unique bow ties that are sure to become a memorable piece that you will treasure long after your big day. So whether you're planning to wear a formal tuxedo, a sleek suit or a no-jacket look to say "I do," these versatile bow ties are the perfect way to elevate your wedding-day style.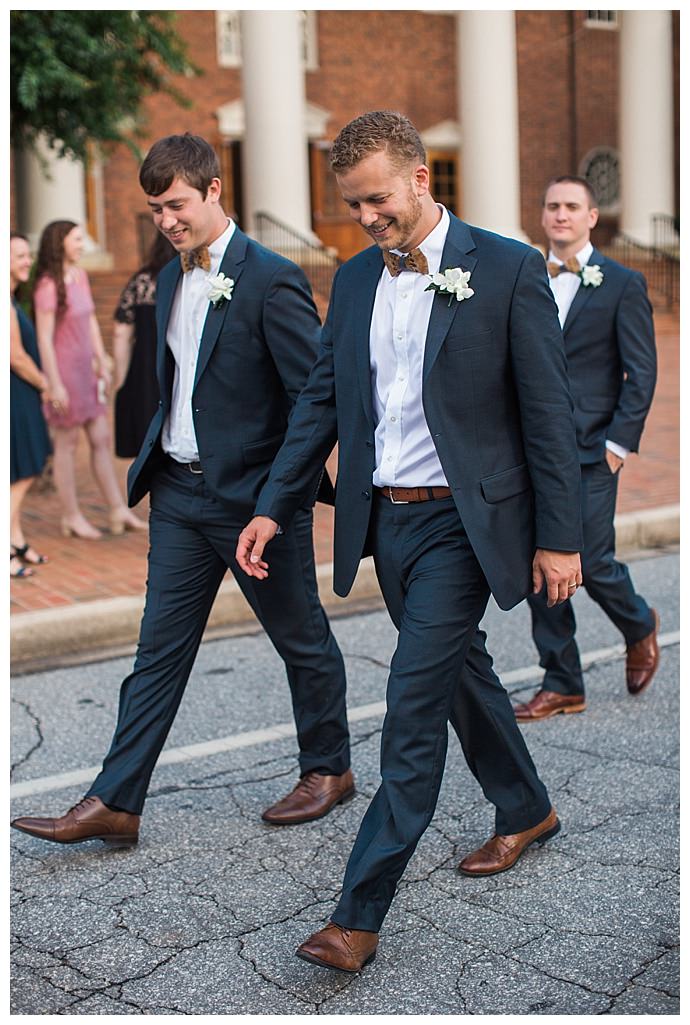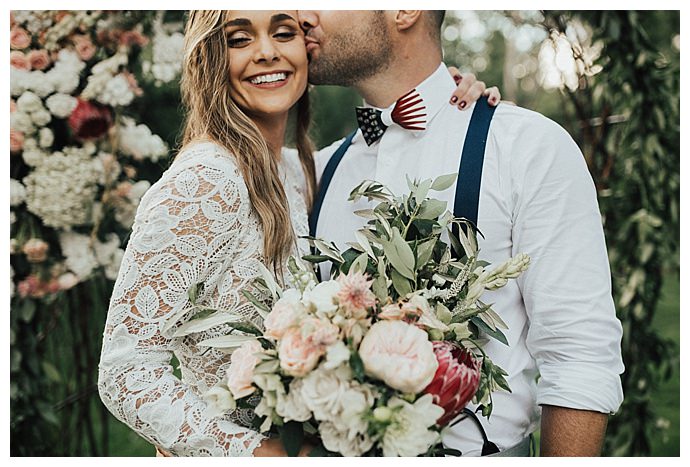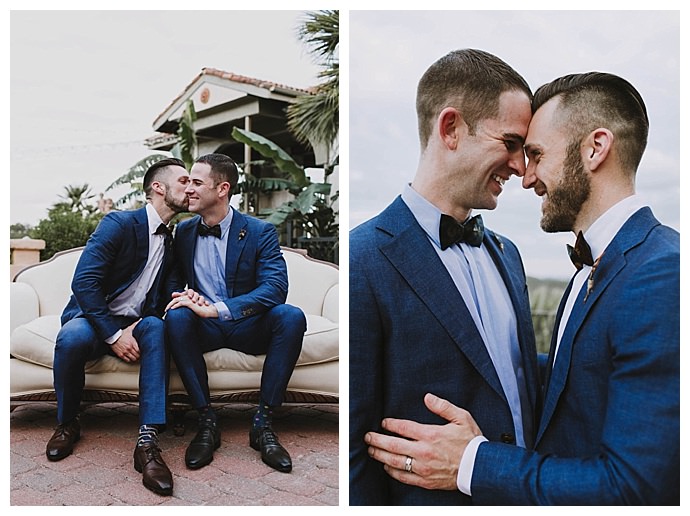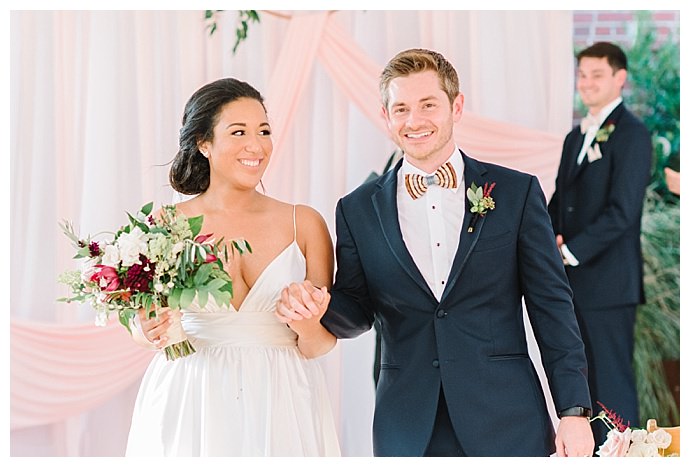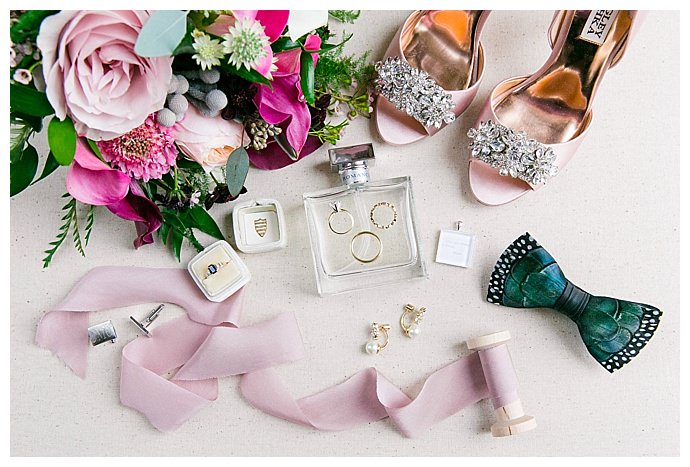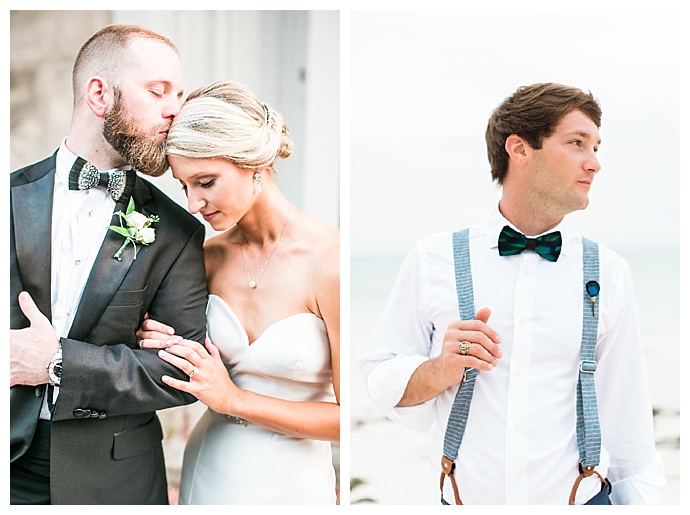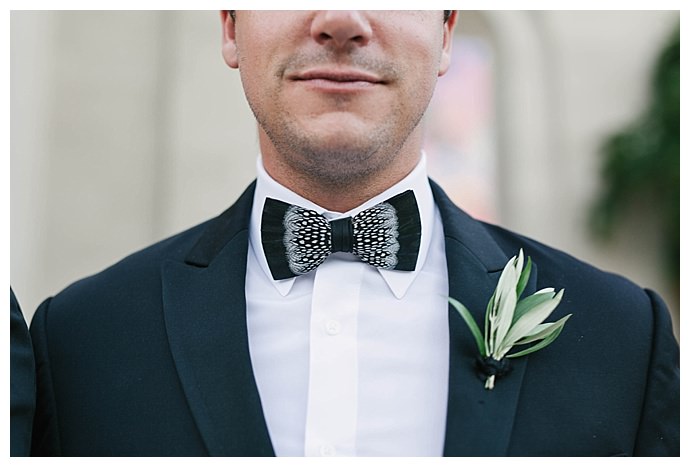 Photos by: Olivia Griffin Photography, Gideon Photo, Hyer Images, Olivia Griffin Photography, Kendall Borel, Briana Purser, Aaron & Jillian Photography, Dana Cubbage Weddings, Courtney Price Photography, Casto Photo, Anne Casey Photography