Oysters, whiskey, a little love and quiet Seattle alleyways — these are the makings of a captivating and moody engagement shoot in the city. With matching ring-finger tattoos, black boots and the city of Seattle as their oyster, Jaimie and Curt cozied up in a restaurant booth and shared a tasty meal over plenty of laughter before hitting the city streets with their fierce chemistry and serious style.  We love this casual, day-in-the-life style engagement shoot, photographed by Alejandra Maria Photography, that captures the essence of Jaimie and Curt's relationship and offers a peek into the wild fun these two seem to have while they're together. And to celebrate their love in October, the creative, unconventional soonlyweds promise to leave tradition at the door as they plan a romantic elopement in the woods on Halloween. We can't think of anything better than that!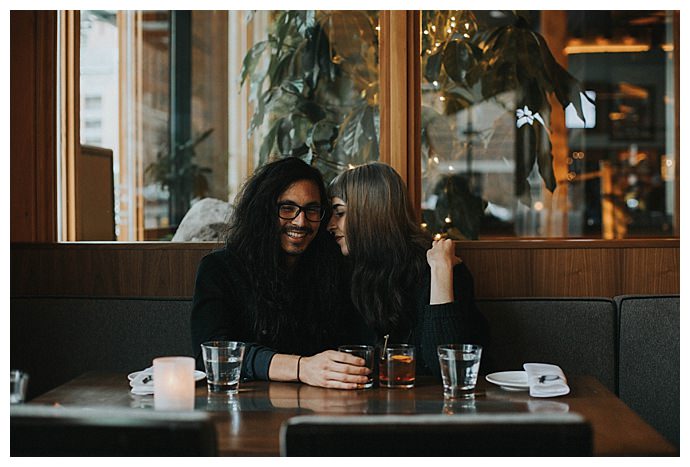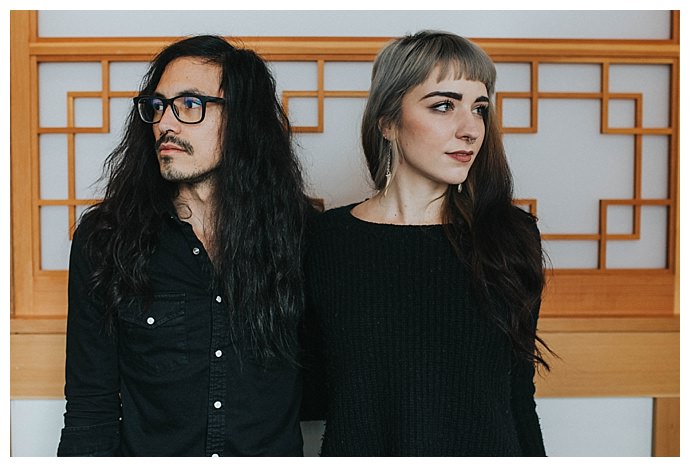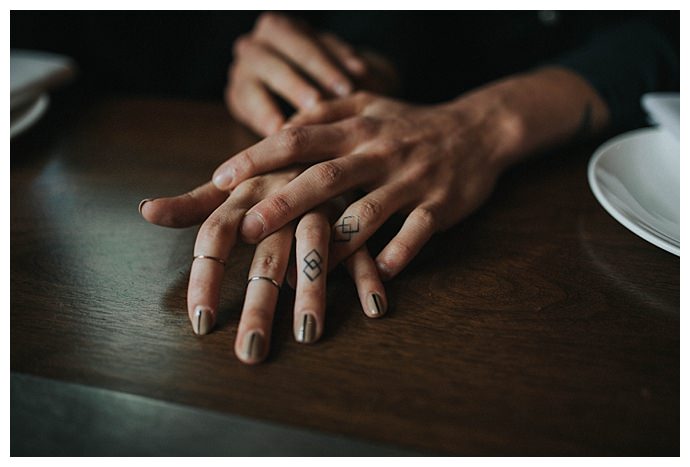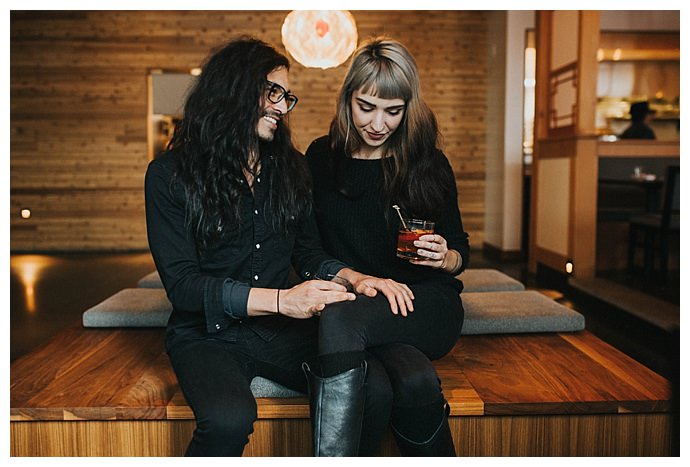 The Love Story
Halloween couldn't have been a more perfect day for these two to meet. Jaimie and Curt were both attending the same art college in Portland, Oregon, and first crossed paths in the dorms, where they were drawn to each other immediately. "We were addicted to getting to know each other," Jaimie says. "We were hanging out all day and pulling all-nighters to finish school projects." Only a couple weeks into their new relationship, Jaimie says it was clear they had a connection like no other. "We felt so silly telling each other 'I love you' so soon,'" she says. "We just whispered it into each other's ears for the first little while." For the next seven years, Jaimie and Curt finished school and started new jobs, waiting for the right moment to get engaged.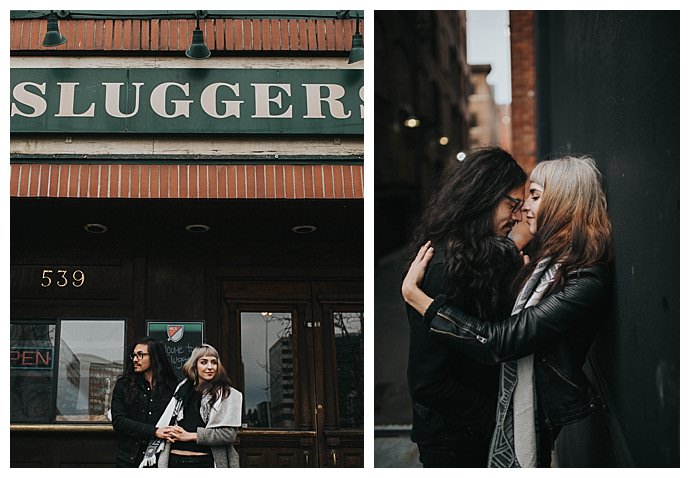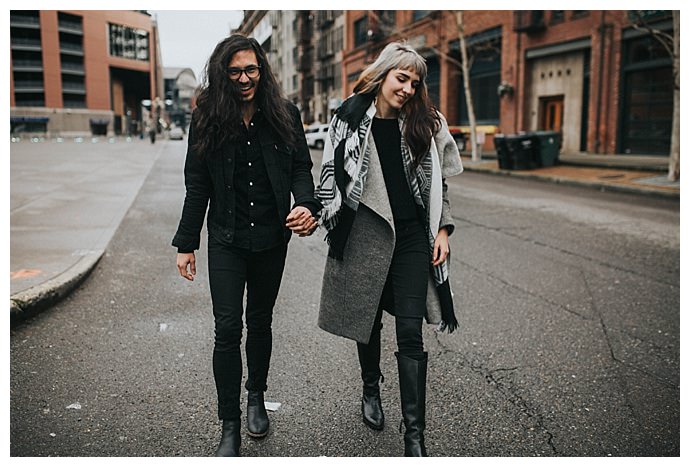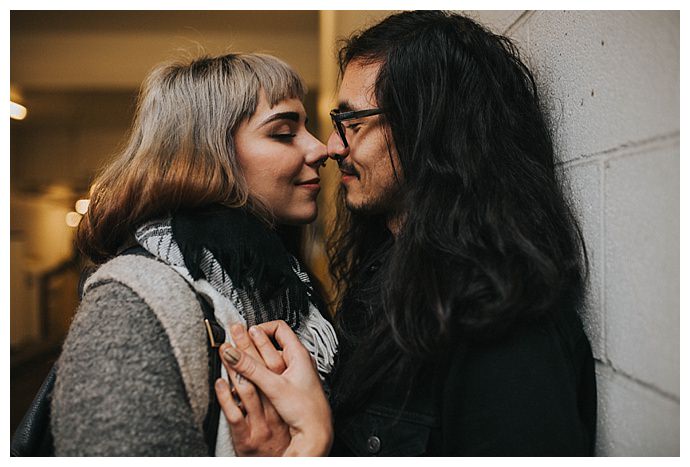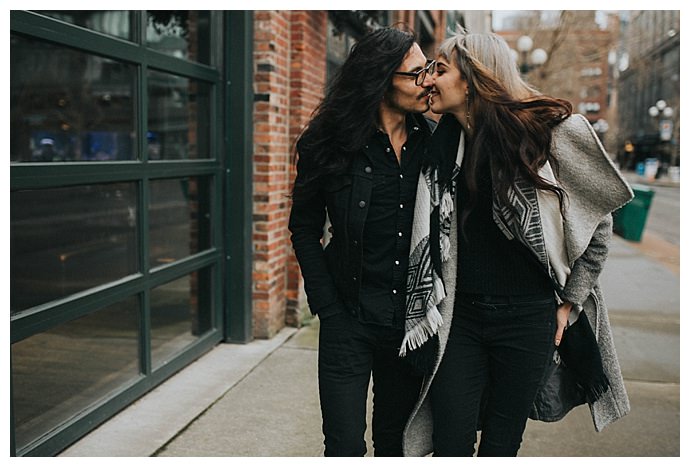 The Proposal
Another Halloween was approaching, the seven-year anniversary of the first day they met, and Jaimie and Curt were lounging on the couch in their quaint, 364-square foot apartment in downtown Seattle. "Being together for seven years, the topic of marriage and wedding details were already part of casual conversation off and on throughout our relationship," Jaimie says. "We were always just waiting for the right time when we were out of school, had steady income and could afford to give ourselves the celebration we envisioned." From the couch in the home they shared together, they realized the time was right and decided to get engaged the following month. In November, Curt asked Jaimie to marry him, and they booked appointments for engagement tattoos at their local tattoo shop to mark the occasion. "It was low-key, full of love and still a bit spontaneous — our ideal engagement," Jaimie says.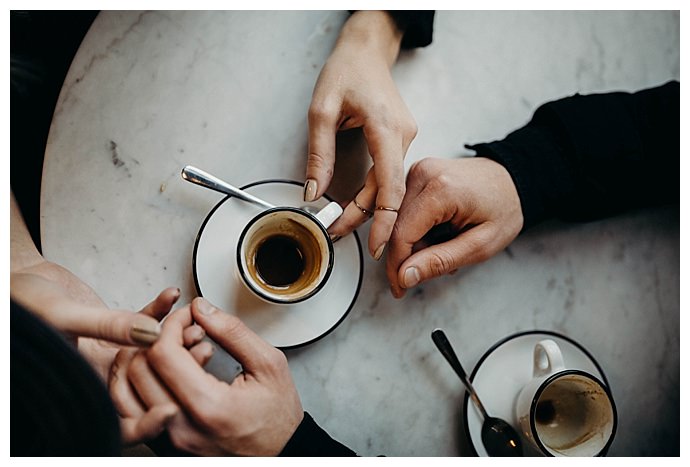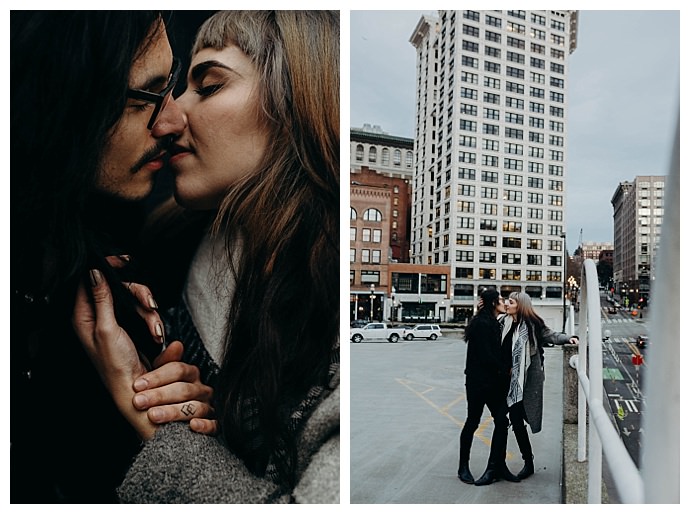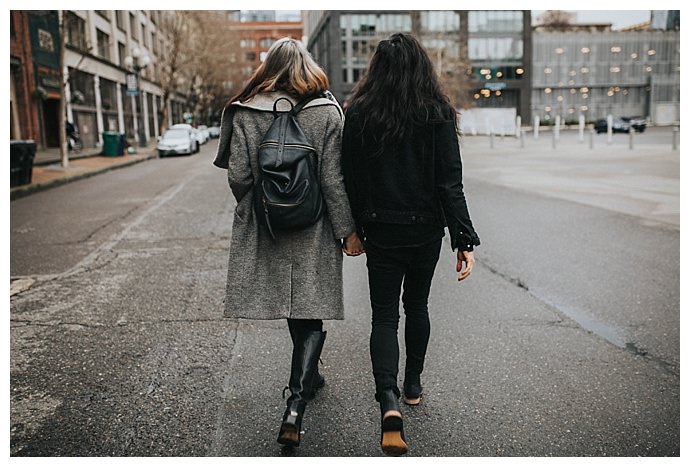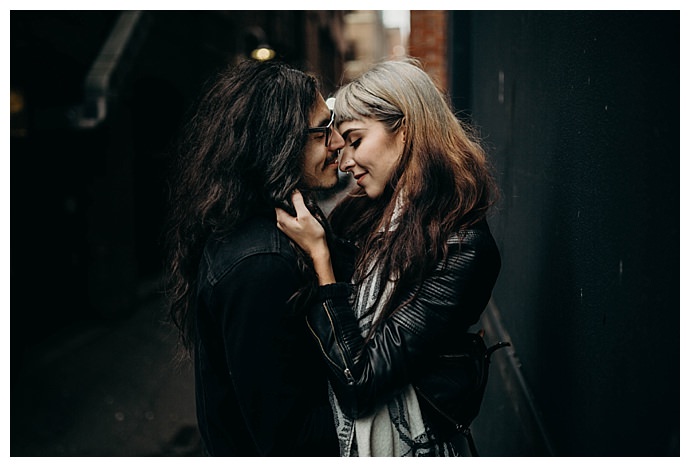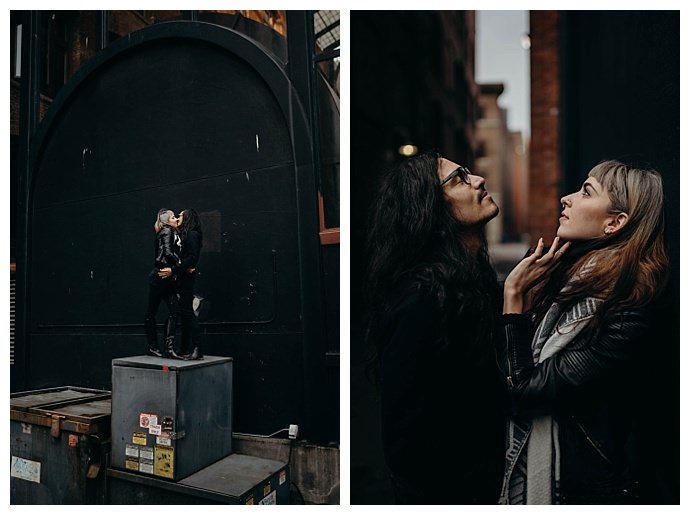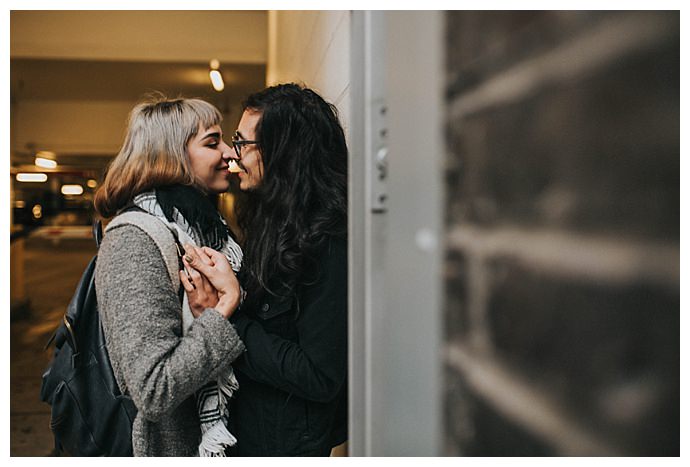 The Ring
In lieu of rings, Jaimie and Curt decided to go for something a little more permanent. "We're not into many ideas regarding steps of traditional marriage, but we still wanted to commemorate our engagement in some way, so we opted for a tattoo," Jaimie says. "Both being artists, creating the simple shape was fun for us. After nearly 100 doodles, we landed on two overlapping diamonds. It's modern, clean, timeless and symbolizes ourselves and our lives together."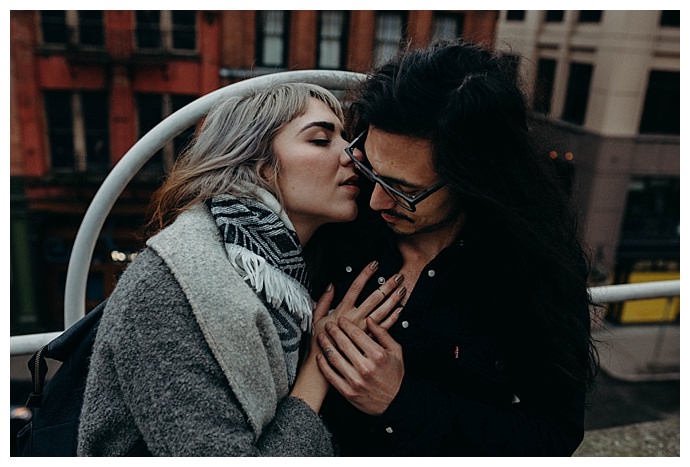 The Wedding Date: October 31, 2017