It's an exciting time when one of your friends gets engaged, and it's nothing short of an honor when they ask you to stand beside them as they marry the love of their life. But as touching as it is to be a part of one of the most special days of your best friend's life, we know that being a member of the wedding party isn't exactly a cost-free duty. Along with saving vacation days for the bach party, helping out with pre-wedding festivities, dishing out cash for the tux, dress, shoes and accessories, it's not long before the commitment starts to take a toll.
Soonlyweds might ask a lot of their wedding party, but it's only because it means the world to have you there walking alongside them on this exciting journey. And no matter the cost or the time you put in to making their day special, we know it's worth it just to be there for them, too. That's why we were over the moon to see that Forever 21 partnered with designer Rory Laurie to launch a bridesmaids collection, featuring six gorgeous designs that are all under $100. And the best part is, they don't look anything like the kind of dresses that the happy couple settles for in order to keep their wedding party happy with the price tag.
There are flattering silhouettes with flowing fabric and trendy colors that will fit a multitude of color palettes. Choose from nude, seafoam, blush, mauve, coral, black or a floral pattern, and mix and match styles or colors to achieve the perfect aesthetic for your wedding. A billowy off-the-shoulder dress with a high-low hem and a spaghetti-strap maxi dress with a flounce ruffle layer and back slit are among our favorites. There's no doubt the wedding party will be itching to wear these dresses again, that is if they're able to keep it in the closet before the big day! So if you're looking for epic style at an amazing price, head over to Forever 21 to check out all the designs.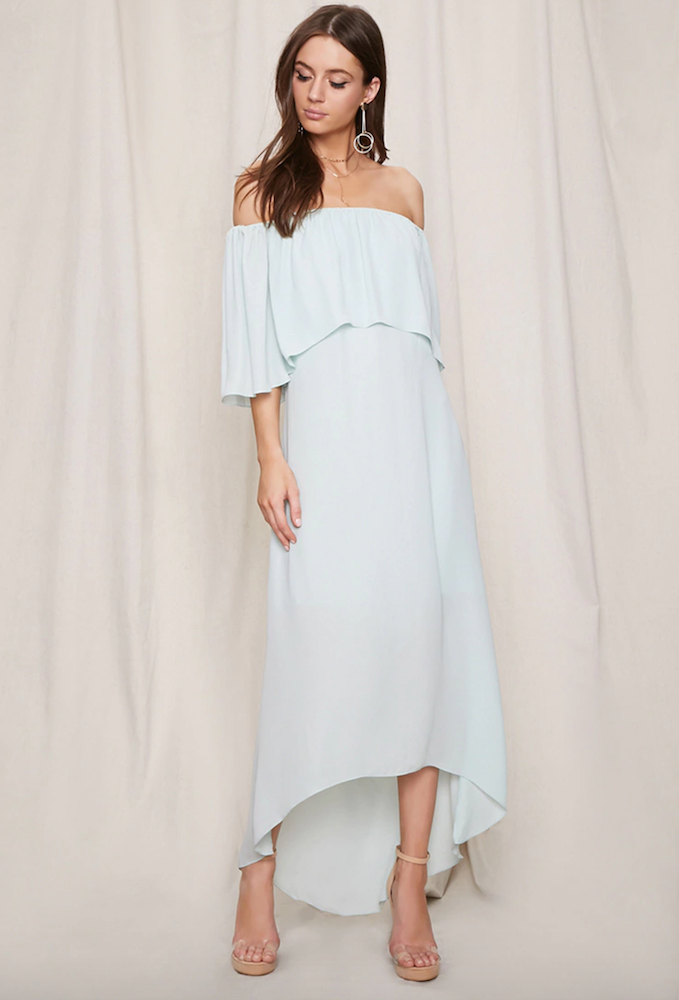 Pretty by Rory Flounce Midi Dress via Forever 21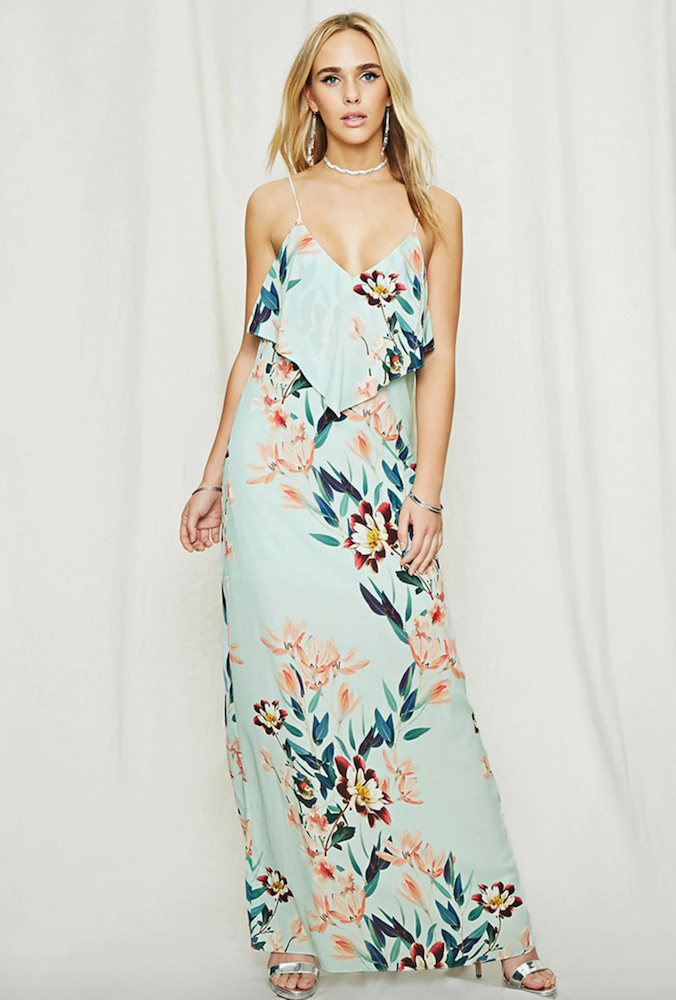 Pretty by Rory Floral Cami Dress via Forever 21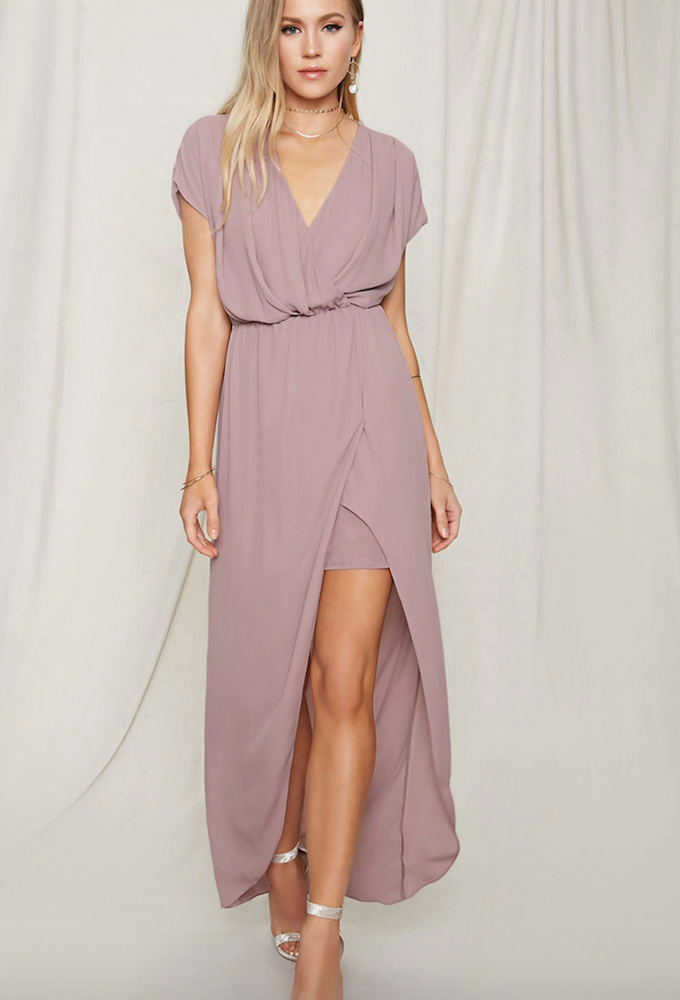 Pretty by Rory Chiffon Maxi Dress via Forever 21
*Editor's Note: This post contains affiliate links. Each time you purchase an item via our affiliate links, Love Inc. is receiving a small percentage of the sale, thus you are helping our small, equality-minded business grow and allowing us to provide more content for YOU! Isn't that just fantastic?