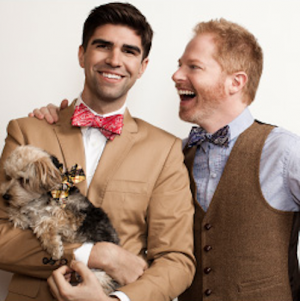 The most enticing part about spring being on the horizon is that whole idea of growth and rebirth, isn't it? Well, at the end of next month, those very two ideas will infiltrate the Supreme Court. The (ideal) end result? Growth for marriage equality, and the rebirth of a new wave of acceptance all across the U.S. On April 28, the Court will review cases from four states — Kentucky, Michigan, Ohio and Tennessee — that will hopefully bring the freedom to marry to the entire country. It's an exciting time no doubt, and Jesse Tyler Ferguson helping the cause alongside his husband Justin Mikita in one very fashionable way. Their company Tie the Knot has partnered up with Freedom to Marry for the month of March to help give this momentum a swift (and stylish) kick in the right direction by donating all proceeds to the marriage equality organization.
The aspiration of Tie the Knot is simple and poignant: "to advocate for the civil rights of gay and lesbian Americans throughout the United States and beyond, and to look damn good while doing it." Want to contribute to Jesse and Justin's success in achieving their goal? Their new collection has something for everyone, so up the ante on your neck fashion for an incredible cause.
The collection also features two unique designs by Grammy-award winner and musical comedian extraordinaire, Weird Al Yankovic (who is showing some lizard love), as well as Emmy-nominated star of Masters of Sex, Lizzy Caplan.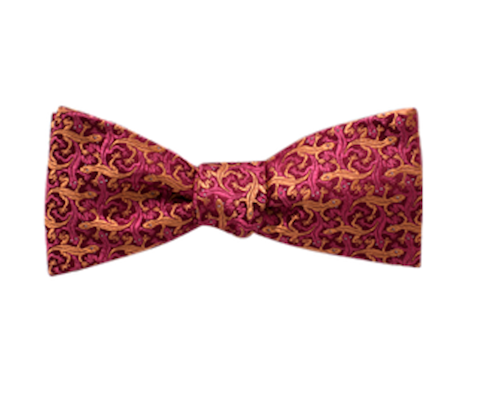 The Weird Al – Burgundy, available at The Tie Bar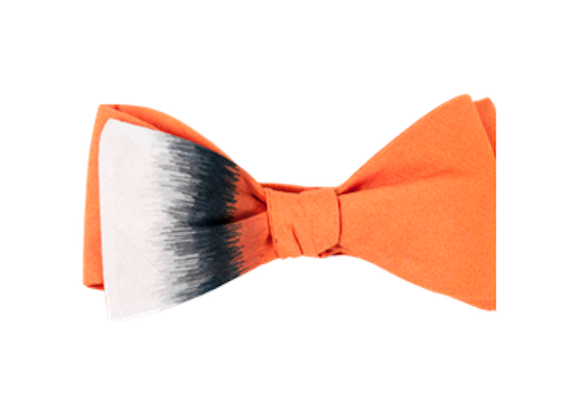 The Lizzy Caplan – Tangerine, available at The Tie Bar
"We must concentrate our efforts on ensuring that every American understands why marriage matters to loving and committed couples," Jesse encourages us. Of course, this should always go without saying, but sometimes, society needs a nudge in the right direction. If we all nudge together with the help of Tie the Knot and Freedom to Marry, we'll be there in no time.