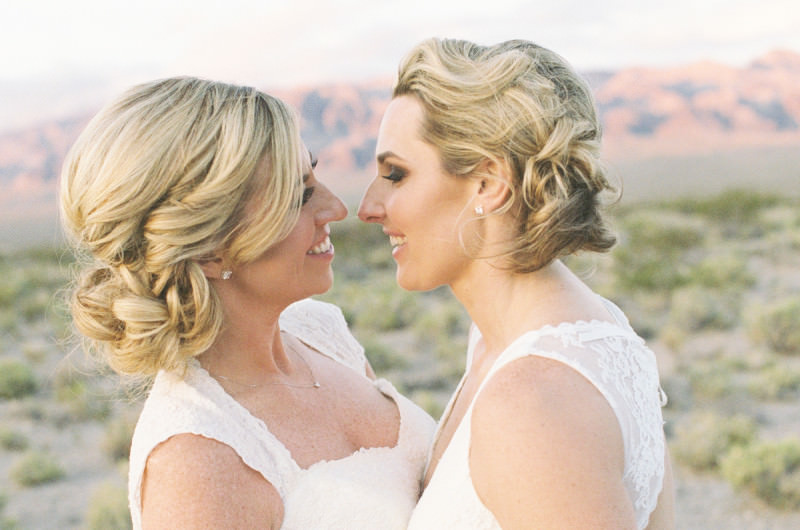 Holly and Lynne's Serene, Private Elopement in the Nevada Desert
Holly and Lynne sprung for an intimate spring wedding in the serene Nevada desert just outside a notoriously bustling and noisy Las Vegas. Spearheaded by Flora Pop, a company armed with champagne and donuts that specializes in pop-up weddings and elopements, it was just the two brides and their officiant among the wild cacti and flat plains for the private and emotional ceremony that was filled with plenty of laughter.
With a bouquet of pink and yellow flowers in hand, the brides wore two different but complementary a-line wedding dresses with lace detailing and a chic diamond cut out in the back. And after they said "I do," Holly and Lynne celebrated with sprinkle-covered donuts and chilled champagne before soaking up the golden hour light in each other's arms. We adore the candid shots between Holly and Lynne on their wedding day, which was beautifully captured by Gaby J Photography, proving that elopements, though they might be small in size, are rich in love.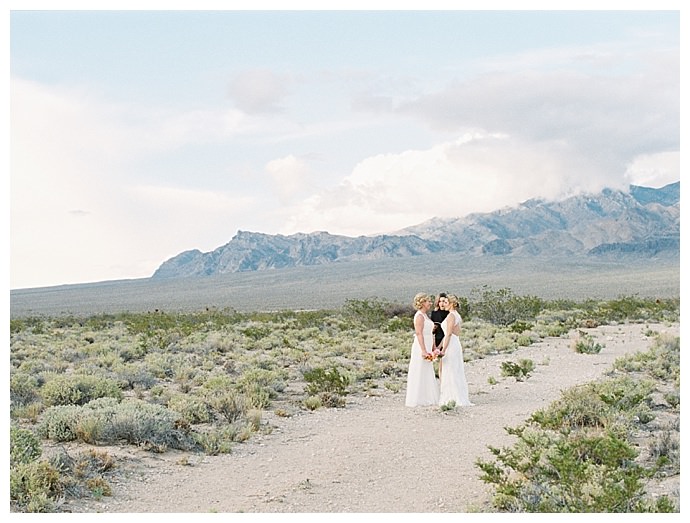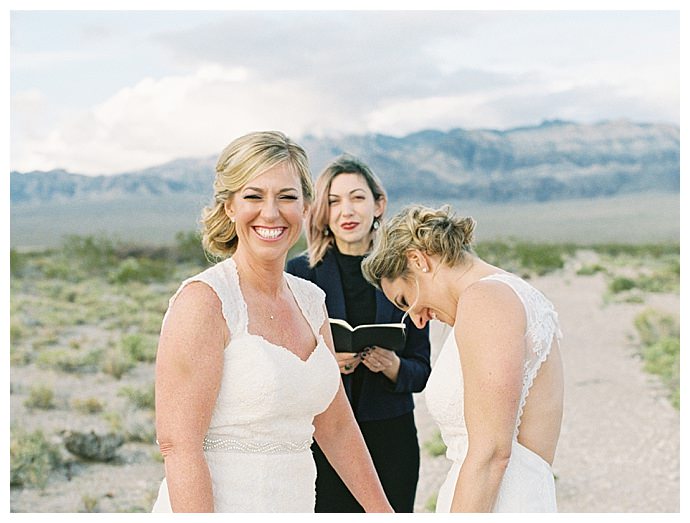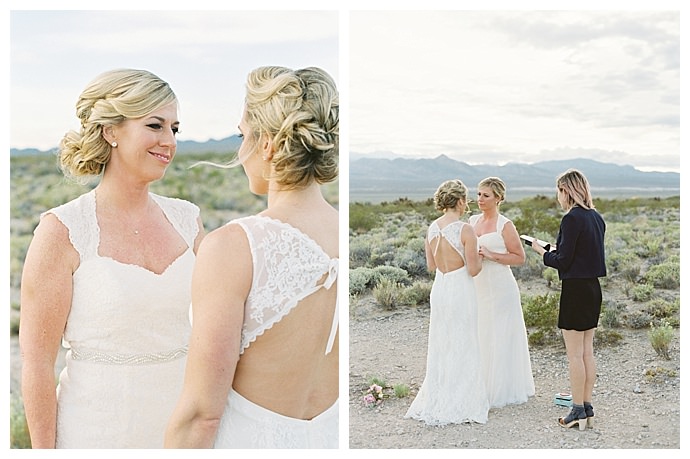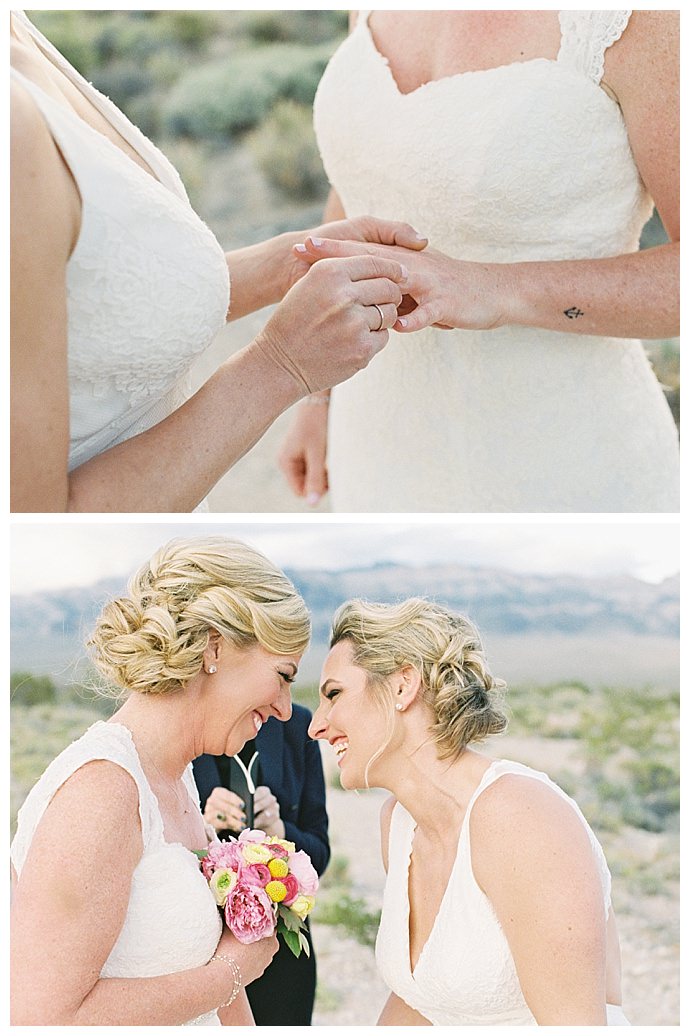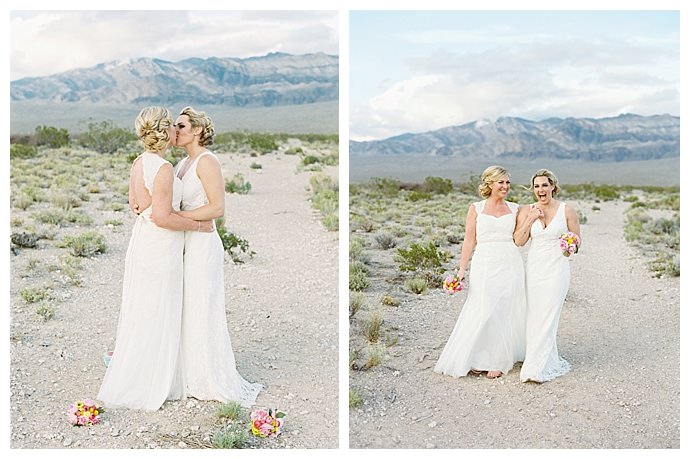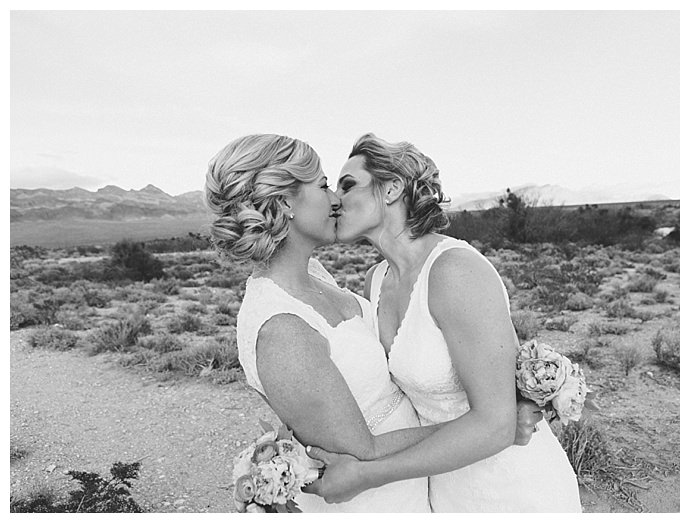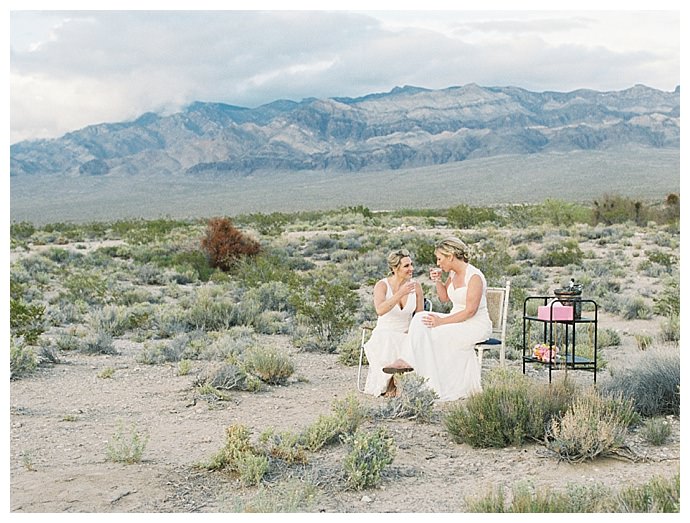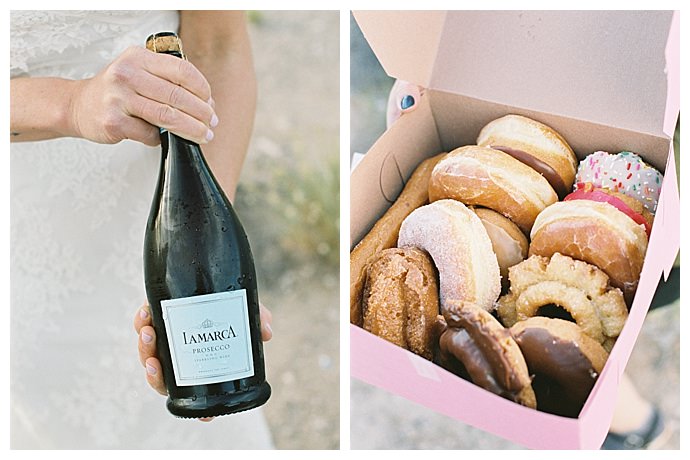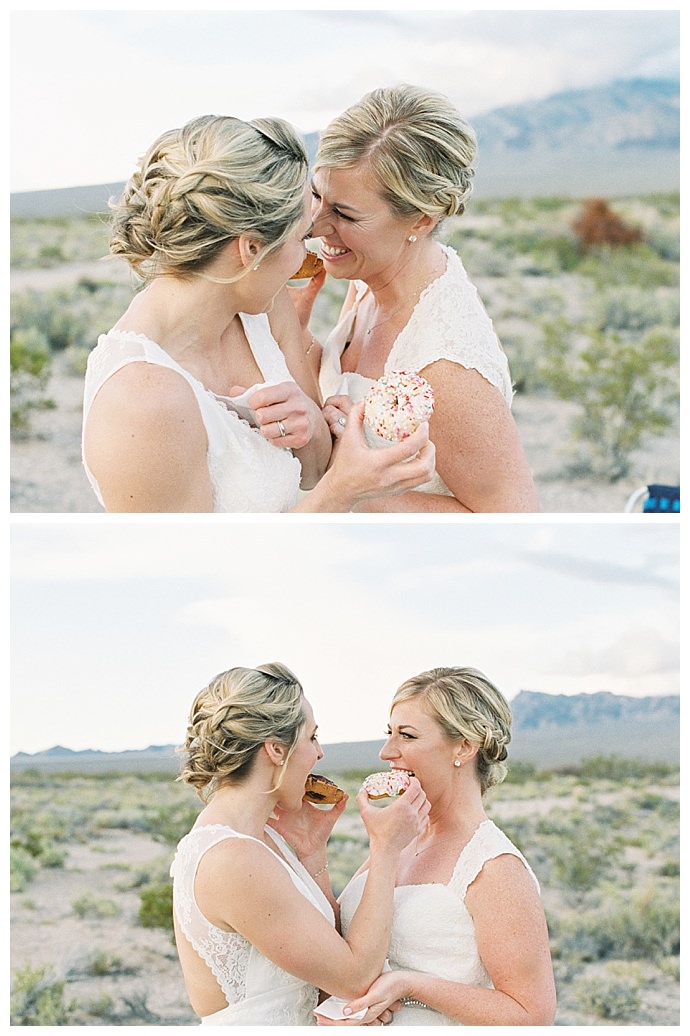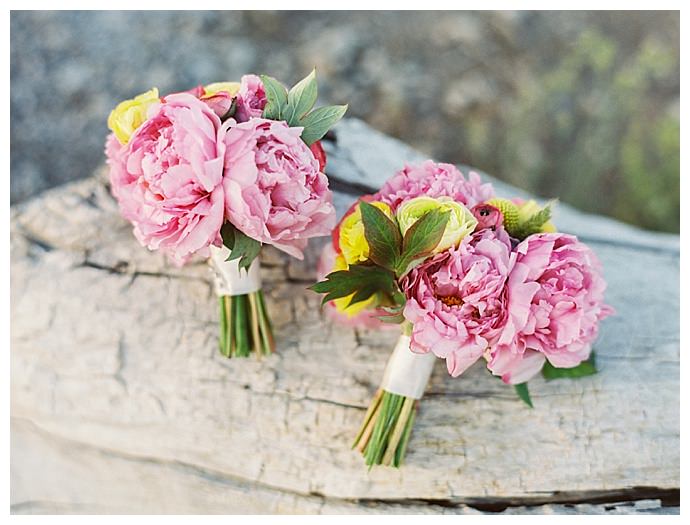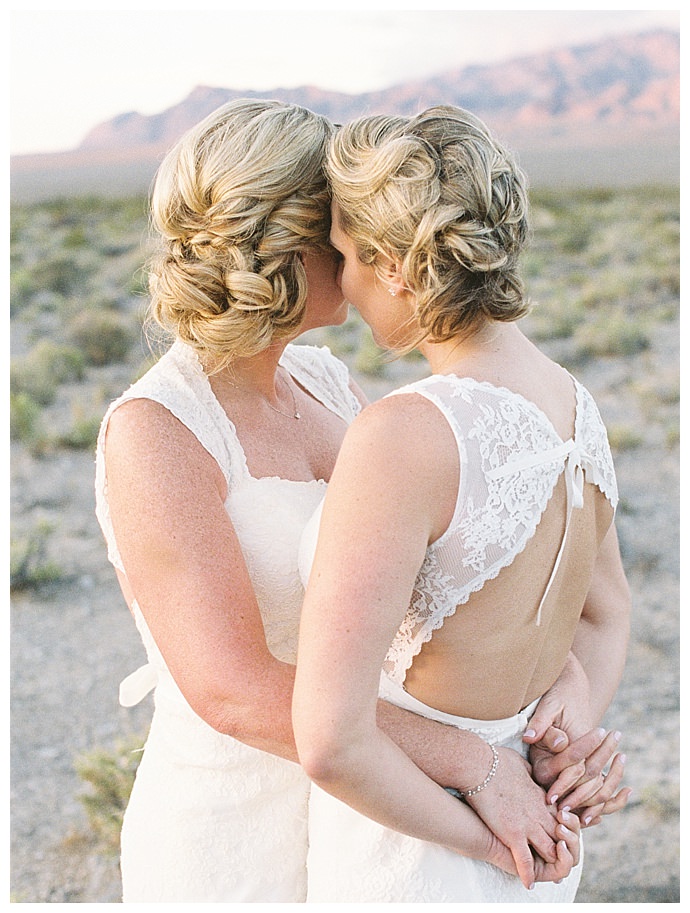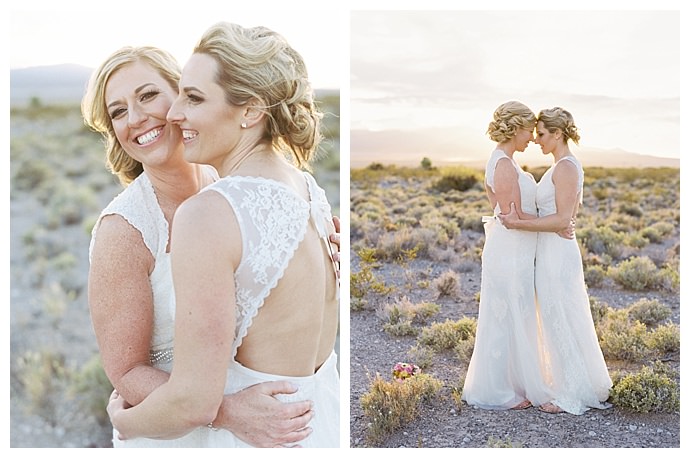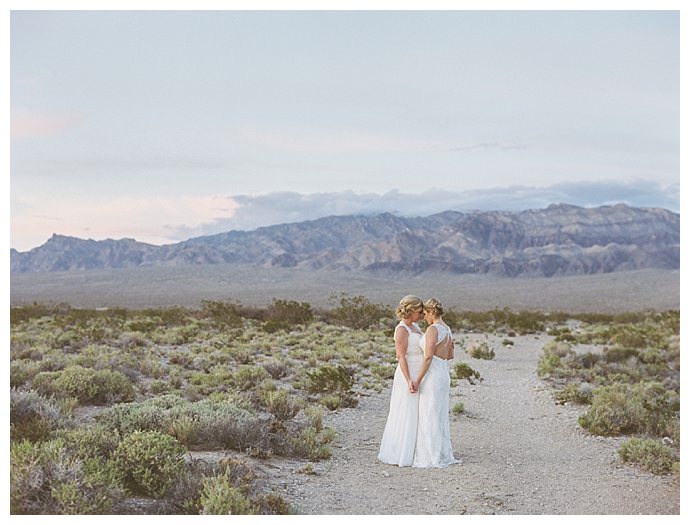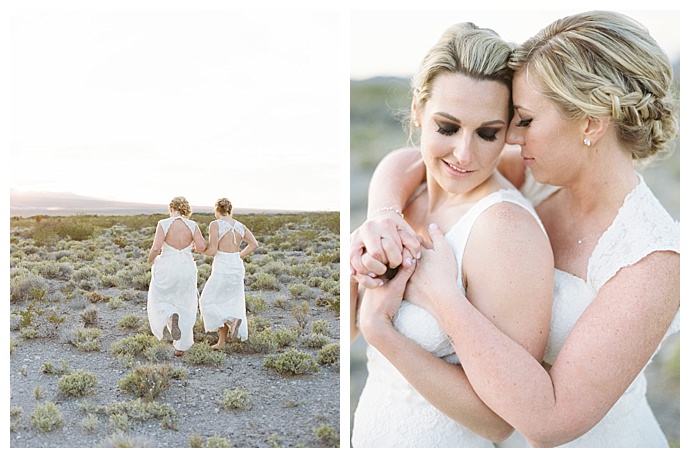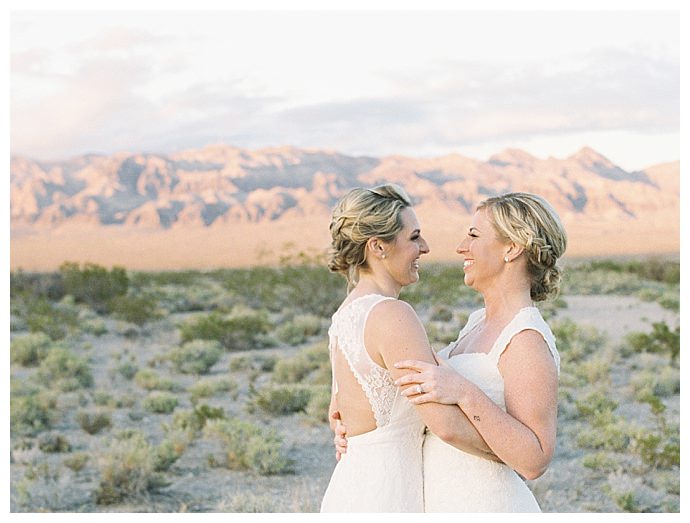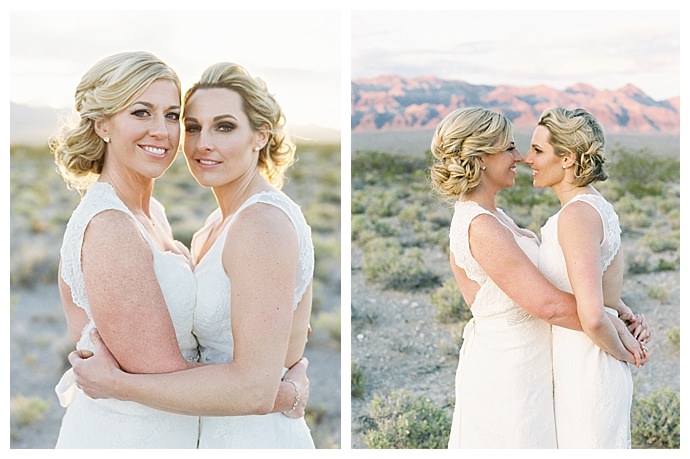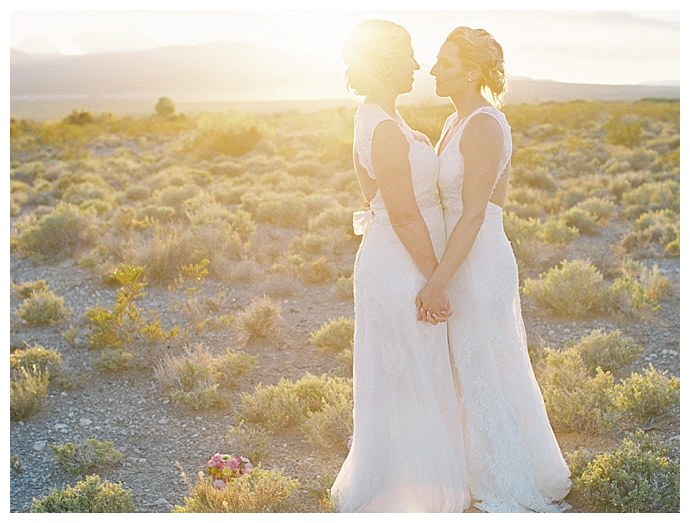 Team of Talents
Photography: Gaby J Photography
Event Planning and Design: Flora Pop
Hair and Makeup: Ruby Finch Salon