You might not realize it until you're elbow deep in wedding planning books, but weddings require a hefty amount of signage. From a welcome sign to direct your guests to the correct venue and a sign for the welcome table so they know where to leave presents and gifts to a sign that will help them find their seats for the reception as well as share all their photos with your hashtag, signs are an integral element of any wedding.
But they've also become a pivotal place where soonlyweds infuse personality into their wedding design. , we love the idea of using signs to keep the tone lighthearted, and we've rounded up 13 of our favorite funny and clever wedding signs that will surely do the trick!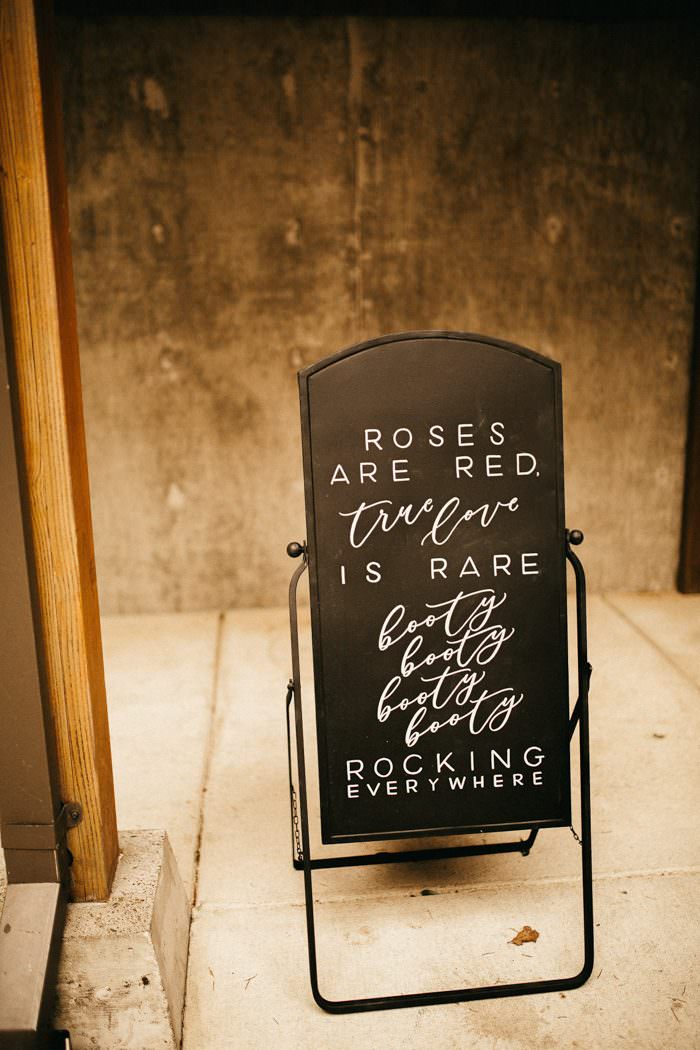 What better way to get your guests on the dance floor than with a song lyric that's guaranteed to get stuck in their head at the first sigh of this hilarious sign? | photo by Andie Avery Photography | via Junebug Weddings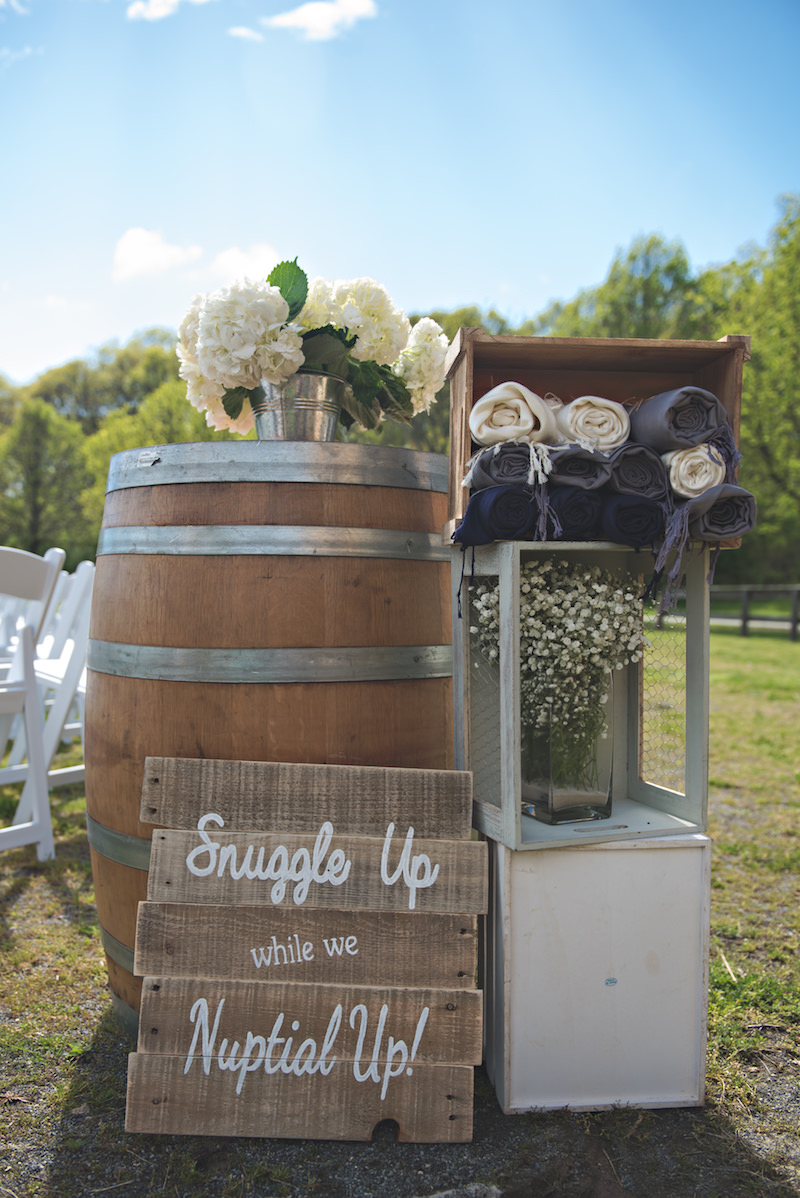 We love this sweet saying that lets guests know they are free to borrow a blanket for the ceremony to stay warm during a fall or winter wedding. | photo by Amanda-Lee Seely Photography | via Etsy Journal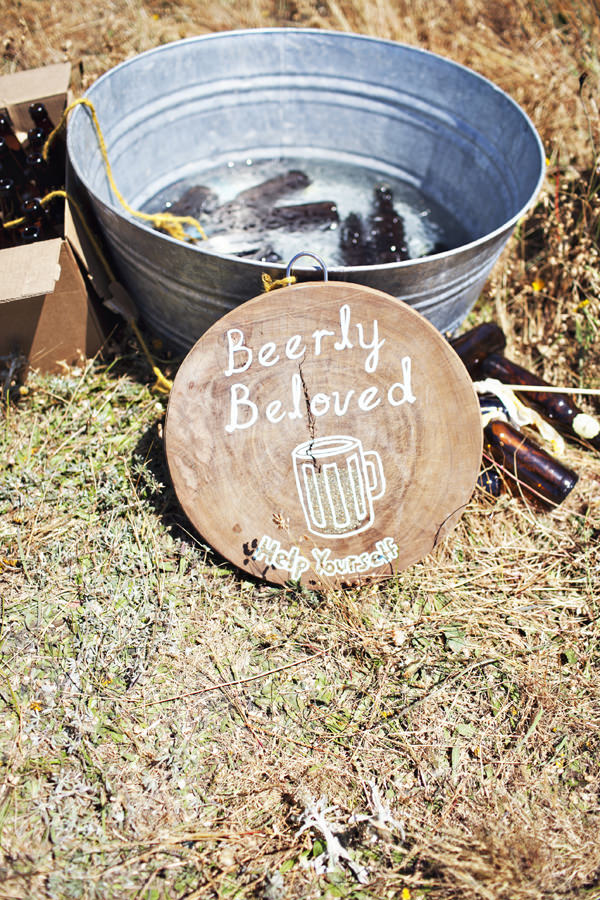 For the beer-loving couple, it doesn't get better than this! | photo by Chelsey Paul | via Wedding Chicks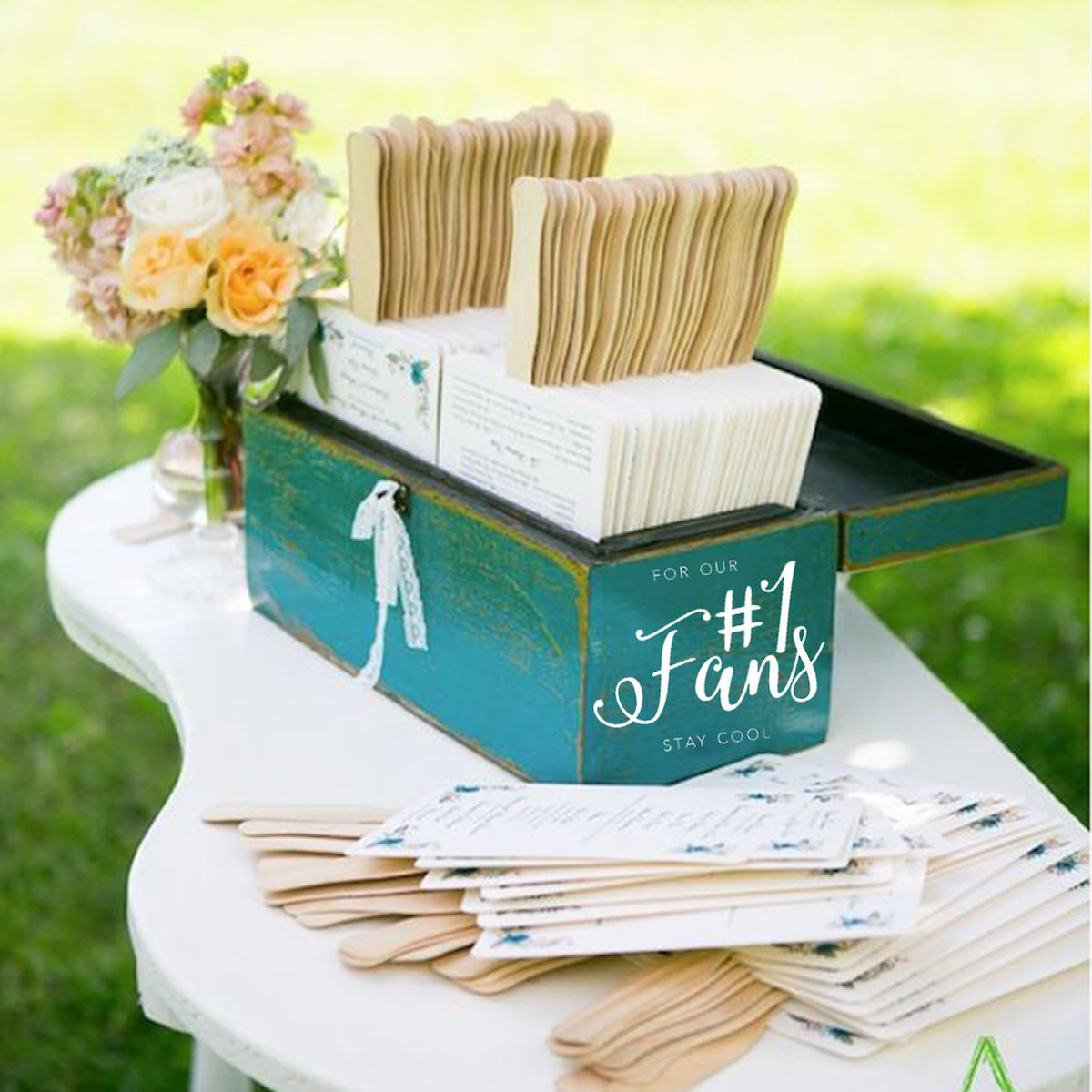 Give you no. 1 fans a handy fan to cool off with at an outdoor ceremony in the summer! | via Etsy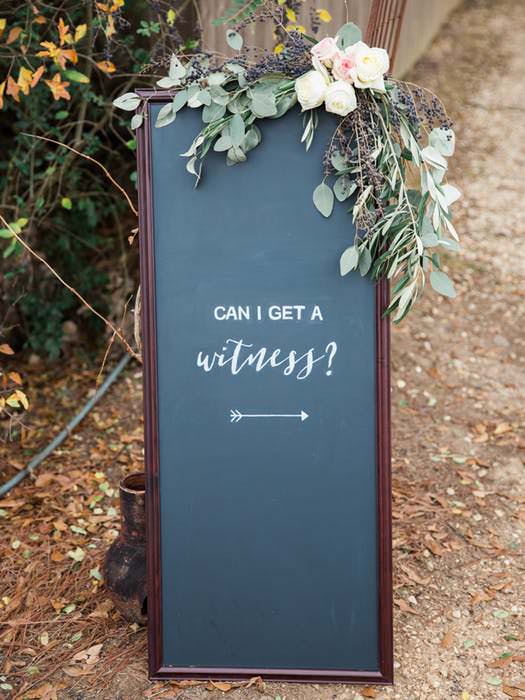 We'll never get tired of this ceremony sign! | Simply Sarah Photography | via Style Me Pretty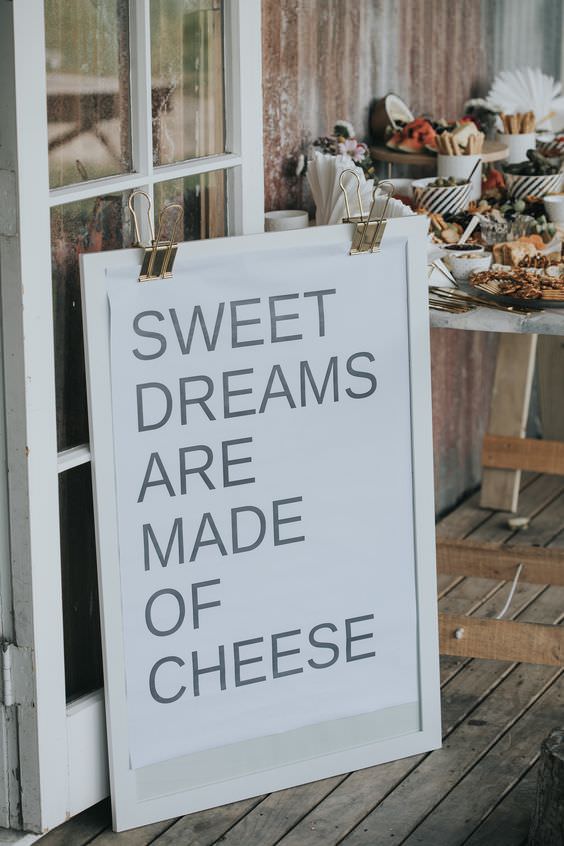 Are you planning to have an epic cheese spread at your reception? Don't forget an epic sign to go along with all the deliciousness! | photo by Stories by Bianca | sign by Hayley Roberts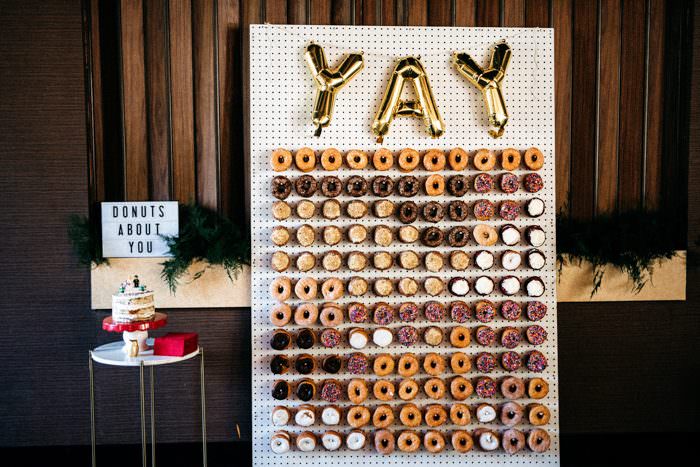 Donuts are still a hot wedding trend, and we are here for all the cheeky donut puns! | photo by Vein + Vessel Studios | via Junebug Weddings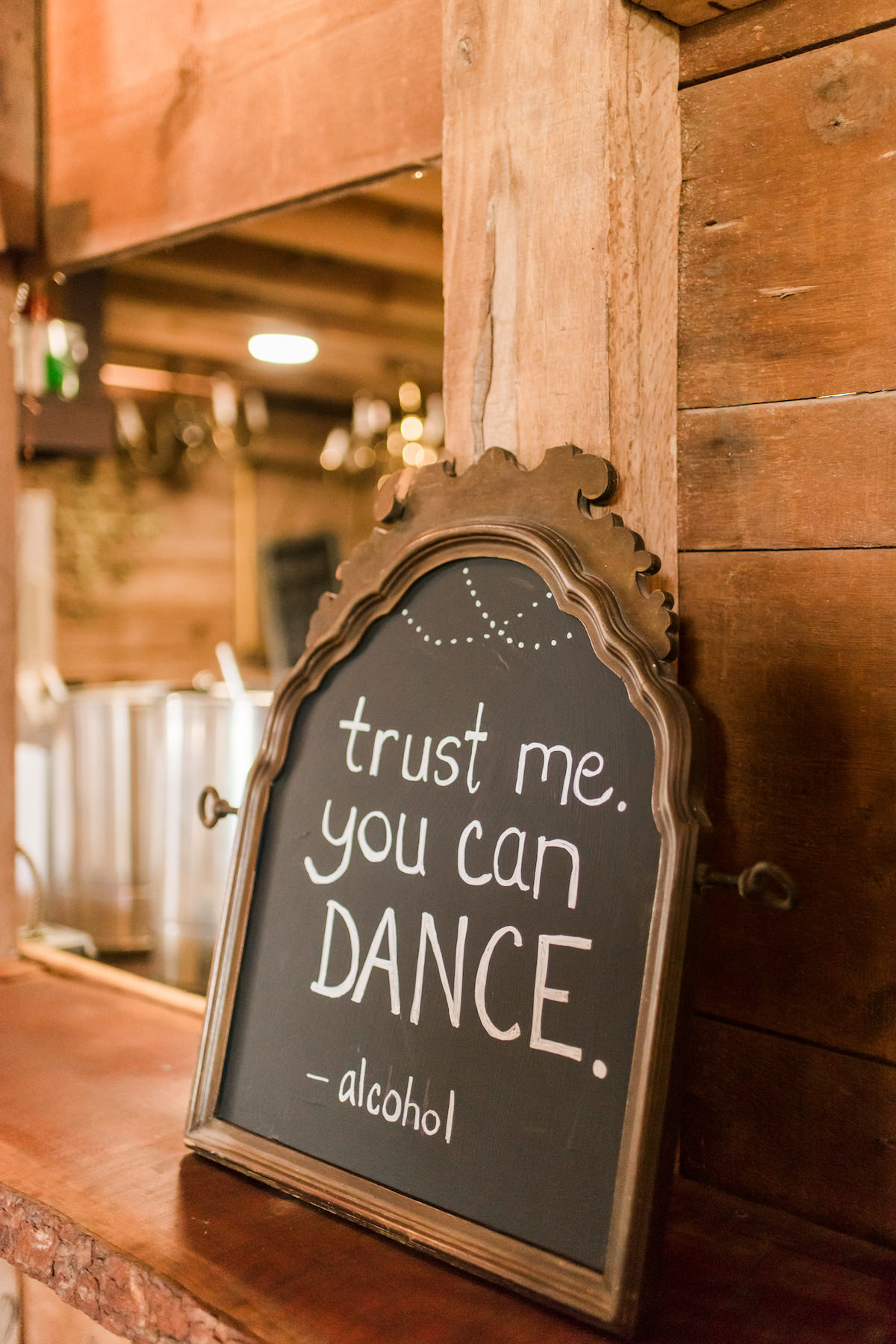 Every wedding bar should have this sign! | photo by Marlayna Photography | via Love Inc.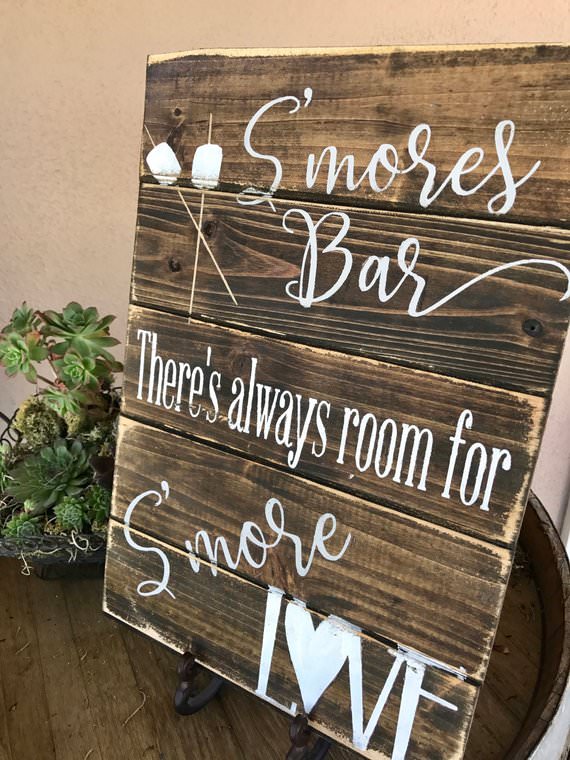 S'mores are the perfect treat for summer weddings, and this sign will definitely have your guests coming back for more! | via Etsy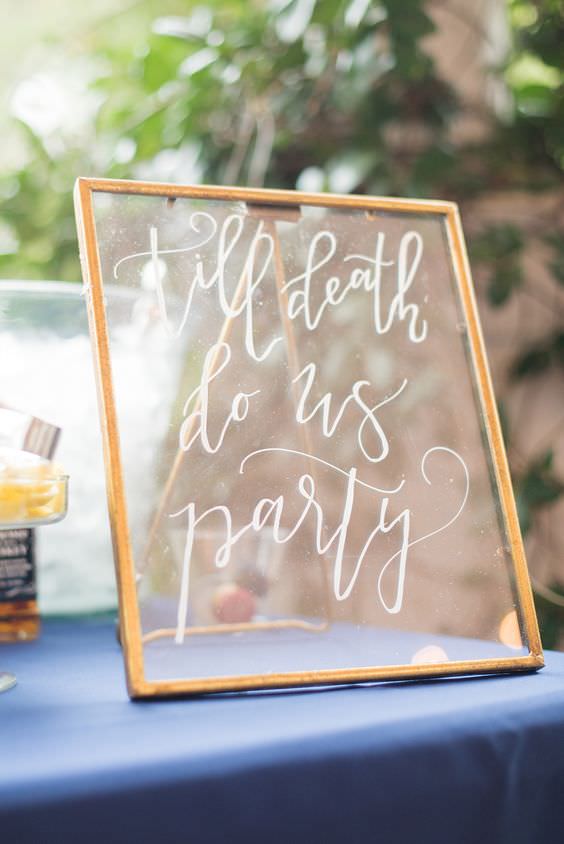 We love this spin on a traditional wedding vow, especially for Halloween weddings! | photo by Mikkel Paige Photography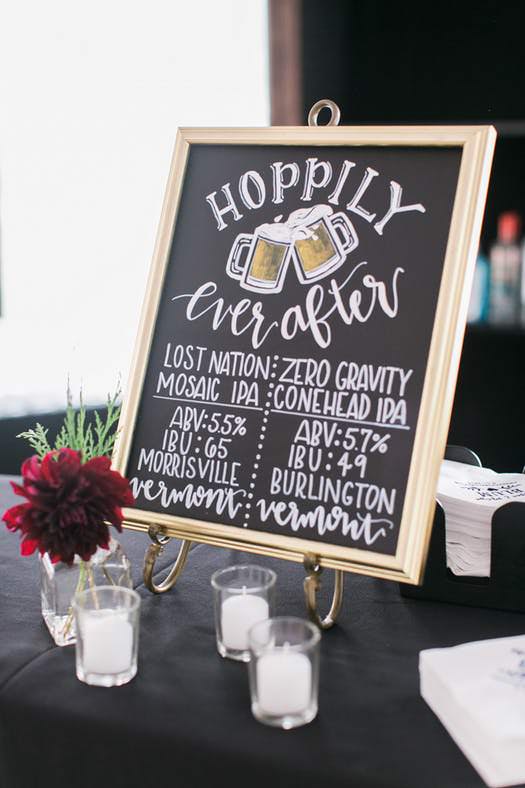 A beer pun is the perfect match for this beer menu! | photo by Ruth Eileen Photography | via Style Me pretty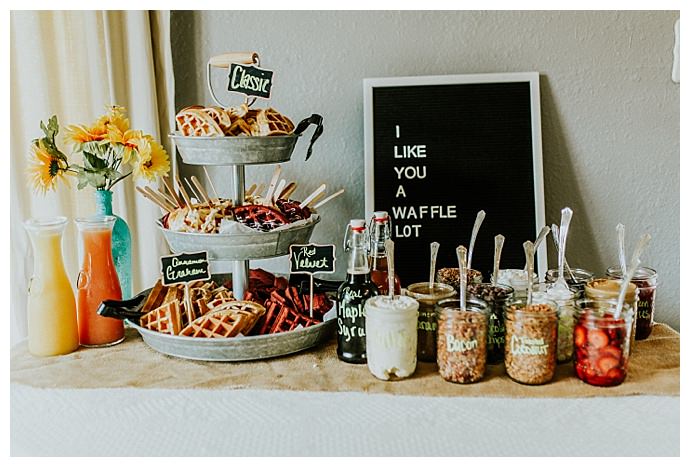 This silly sign was the perfect decor piece on a waffle brunch bar! | photo by Misty Mclendon | via Love Inc.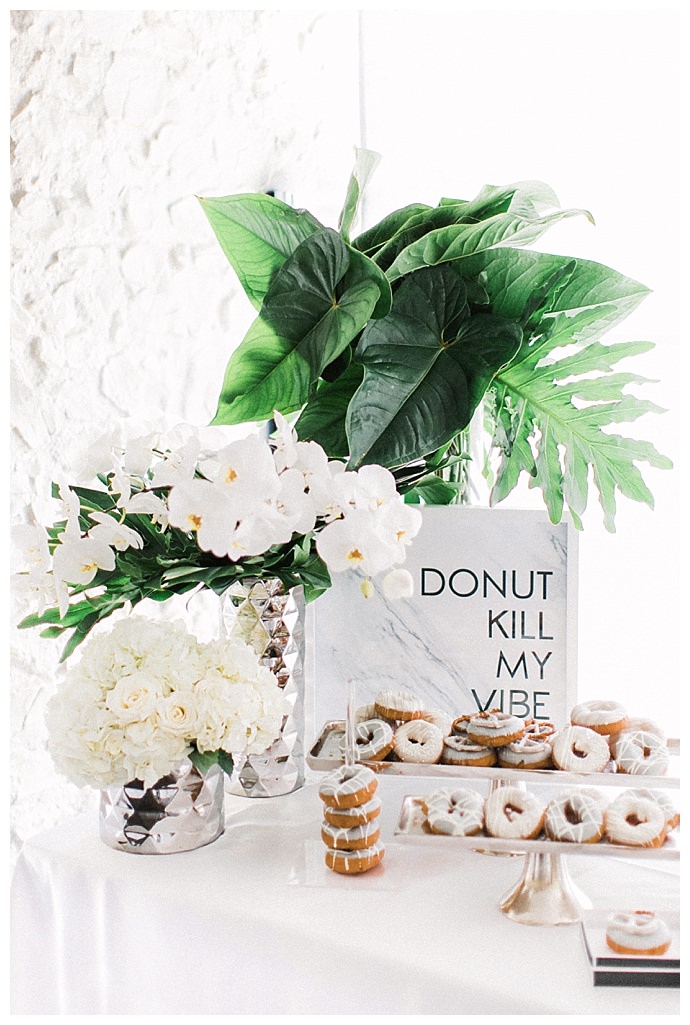 This inspiration shoot was filled with funny signs, but this one in particular at the dessert bar was our favorite. | photo by Katie Stewart Photography | via Love Inc.
*Editor's Note: This post contains affiliate links. Each time you purchase an item via our affiliate links, Love Inc. is receiving a small percentage of the sale, thus you are helping our small, equality-minded business grow and allowing us to provide more content for YOU! Isn't that just fantastic?
Written by: