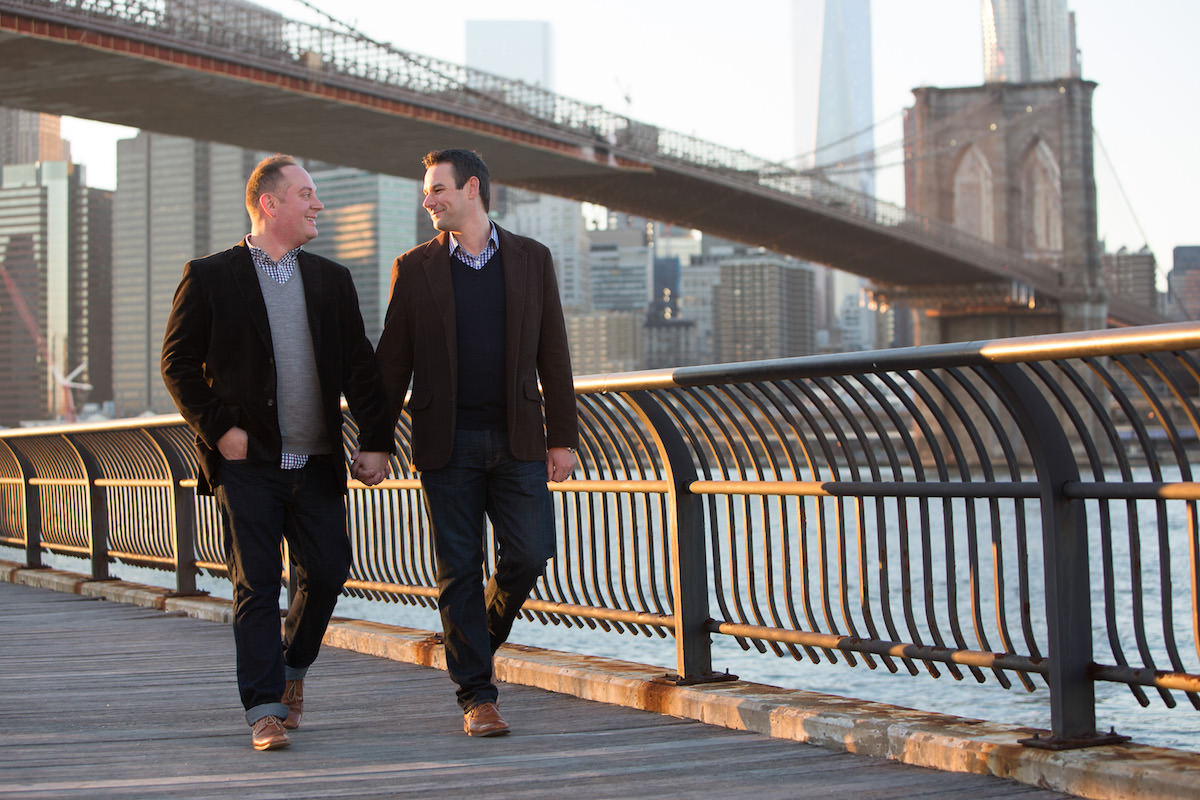 New York is a city full of surprises; just walking down the street you can stumble upon authentic cuisines from all over the world or encounter buildings rich with history all while dodging pedestrians on a fierce mission. So when Aaron was planning a grand surprise for his love, New York was a perfect fit. Aaron brought Flytographer along to capture the joyfully shocked look on Brandon's face when Aaron got down on one knee, the jagged skyline creating a perfect backdrop for their special moment.
The Love Story
Friends are the best matchmakers, and in Aaron and Brandon's case, this definitely rings true. When Brandon moved to Dallas, a mutual friend thought Aaron and Brandon would get along well together. Being new to the city, Brandon wasn't really looking for a relationship but was excited to meet someone new. Neither of them expected to walk away from a friendly happy hour with a date planned for the following weekend.
Their first date was at a Dallas rooftop bar with an infinity pool overlooking the beautiful skyline where they shared drinks and a delicious meal over great conversation and a lot of laughter. They ended the evening at a well-known, local haunted house. "It was one of the greatest and most memorable first dates ever for both of us," Aaron says.
The Proposal
Two years after they began dating, Aaron and Brandon planned a trip to New York in December to experience the city at Christmastime, capping off a year filled with travel, new jobs and exciting adventures. "We had previously talked about having children and marriage, and now that we were starting to settle down, we really wanted to start a family," Aaron says. "I knew the next steps were to propose, and I wanted it to be in a magical city like New York and something he would never forget."
On a relatively warm, clear winter day, Aaron tricked Brandon into believing they were meeting an old friend near her home in Brooklyn. "As we got closer to the spot, I told him that my friend was running late, so we should go check out the view really quick," he says. "Johnny was standing nearby pretending to take photos of the scenery, and I was afraid that Brandon would know he was there for us!"
With the majestic One World Trade towering in the sky behind them, Aaron got down on one knee and pulled out the ring. "I began to see tears in Brandon's eyes and realized that he had no idea," he says. "I asked him to marry me, and he said yes in total shock!" Brandon's face as Aaron pulled out the ring box says it all.
Memorable Moment
"Getting that exact moment captured and having Johnny there as our photographer was the best thing ever! I couldn't have done any of this on my own without the help of Johnny and Tedi from Flytographer. And Brandon always talked about how he wanted more pictures of us together, so he got that, too."
The Wedding Date: October 22, 2016
By Danielle Renton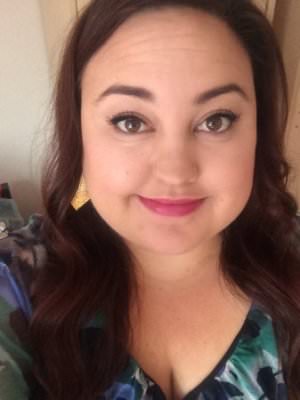 Danielle is a University of Missouri graduate who recently moved to New York, fulfilling a lifelong dream of hers. New York is her first love; writing and editing are her second. When she's not plugged in, Danielle spends her free time exploring the city and finding inspiration in its energy. Aside from her passion for love, she's a grammar nerd, coffee lover and music enthusiast!