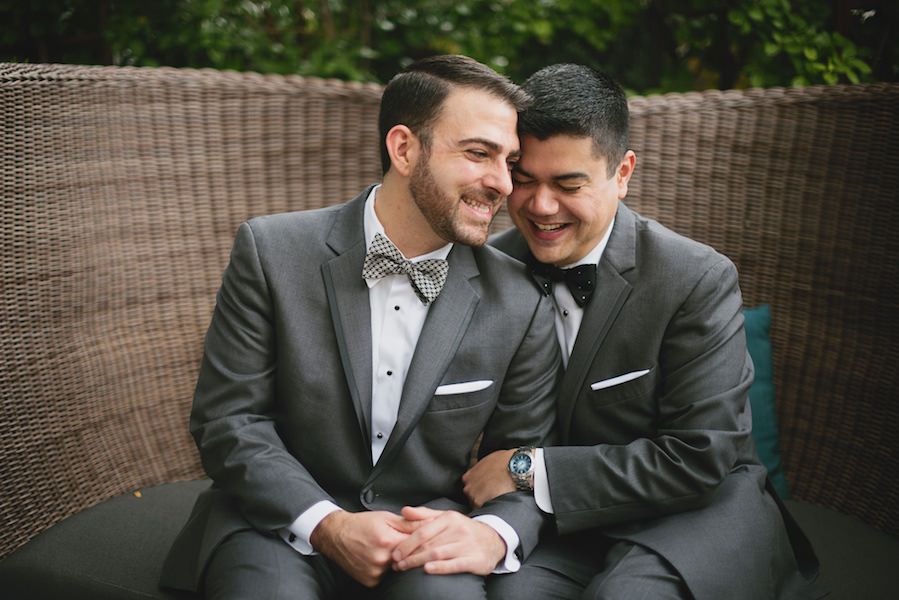 You'd be surprised how many stories I've heard from soonlyweds who have fallen in love with a vendor's work only to be refused service because they're a same-sex couple. It breaks my heart and one of the many reasons why I was driven to start Love Inc. (Yes, this even happens in progressive cities such as New York and San Francisco.)
And with so many opposite-sex couples being cheerleaders for equality, that equality-mindedness extends to their vendor searches, too. But when hunting for the perfect wedding pro to take your floral design ideas to the next level or help create the perfect event timeline, how can you make sure they are eager to work with all couples? Well, there are ways you can sneakily gauge a vendor's LGBTQ-friendly status to hopefully allow you to surpass that awkward conversation and, potentially, traumatizing rejection.
Peruse their galleries. Head on over to their website's portfolio to see if they've featured any same-sex couples
Check out their language. In their About Me section, are they talking to brides about their grooms? Is the language in their initial correspondence and/or questionnaire heteronormative? The language they use will tell you a lot about the types of clients they're trying to attract.
Browse Love Inc.! I take pride knowing that every vendor featured on Love Inc.'s vendor guide, the Love List, and in our content has been vouched for by our team on being equality-minded (yes every single one!).


Look for the Love Inc. or Halls of Ivy badges. Wedding pros who have been featured on blogs will publicize their publishing achievement with badges on their website (often found either on their homepage or Press section). As I mentioned above, we only feature vendors who are open to working with same-sex couples, so if they're boasting an "As Seen In Love Inc." badge, then they've received two thumbs up from our team. Additionally, our side consulting business, Halls of Ivy, helps educates wedding pros on being equality-minded, so a seal from Halls of Ivy means they're well-versed in all things LGBTQ+.
Scroll through their Instagram and Facebook feed. Not every wedding they work will be on their website portfolio but their social media profiles can provide you with a more general glimpse into the types of couples they work with as well as details that strike their fancy (such as a Mr. & Mr. cake topper or Mrs. and Mrs. chair signage). And if you feel like digging, visit their June 2015 posts … if they are for same-sex marriage, then they likely posted a celebratory status when SCOTUS ruled in favor of marriage equality.
Photo from Vinny and Stephen's Elegant Eventi Hotel Wedding, photographed by Lisa Hibbert Photography
By Brittny Drye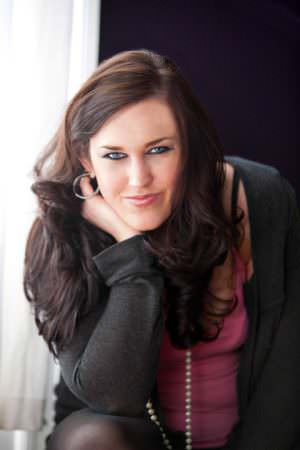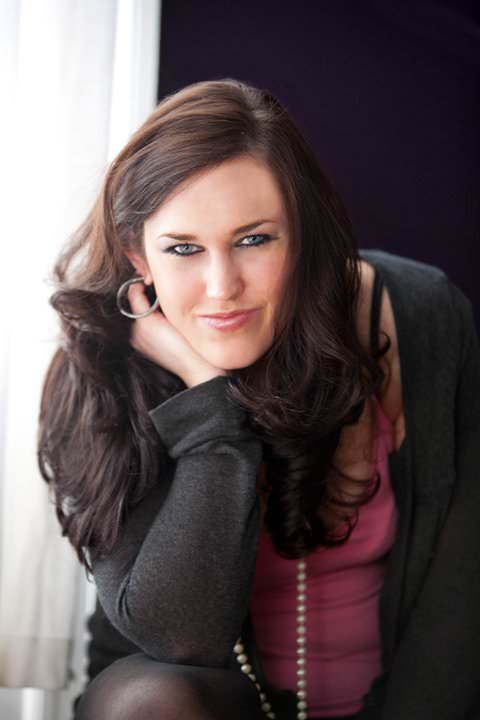 Brittny Drye is the founder and editor-in-chief of Love Inc. magazine. A fierce cheerleader for marriage equality, she launched loveincmag.com in 2013 as a way to to celebrate both straight and same-sex love, equally. She lives in New York City with her husband and their cat, Scout.