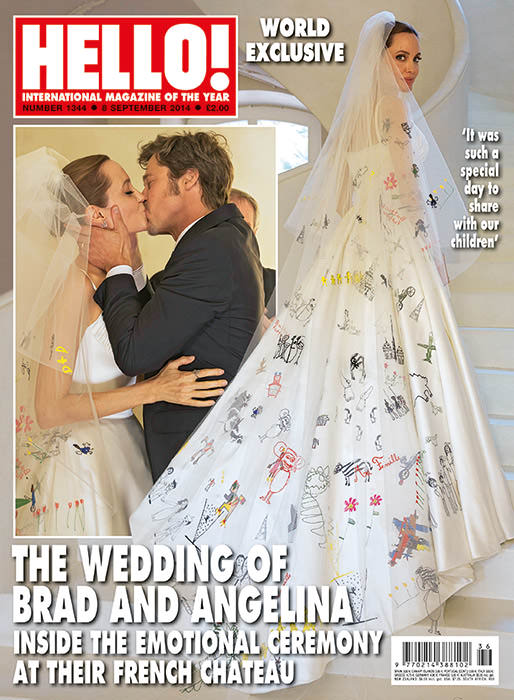 We were stoked to hear that Brad Pitt and Angelina Jolie tied the knot over the weekend but what really turned up the "aww" factor was when we read about Jolie's wedding dress.
Jolie took inspiration straight from the fridge, turning her kids' artwork into custom bridal fashion. She worked with Luigi Massi, head tailor at Atelier Versace, who embroidered colorful sketches from the kiddie clan into her ivory train and veil. I mean come on, how sweet is that?
"Luigi is like family to me and I couldn't imagine anyone else making this dress," Jolie told People. "He knows and cares for the children and it was great fun putting it together."
We are all about including the kiddos in the celebrations but this just takes it to a whole other level of love. But while most of us can't afford a full-on custom design with doodles, there ARE other ways to incorporate your kids' masterpieces into your wedding day.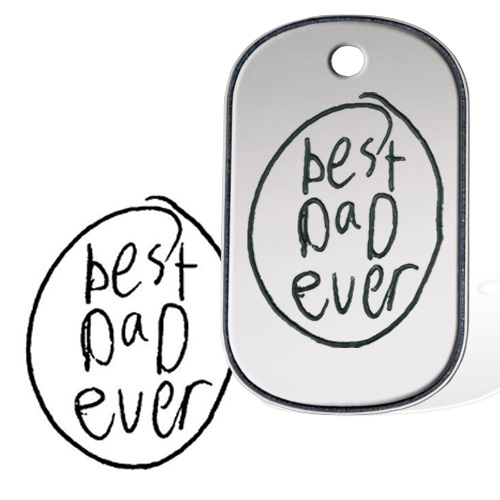 Jewelry: Convert your little Picassos' portraits into sterling silver necklaces, bracelets and keychains with KidzCanDesign.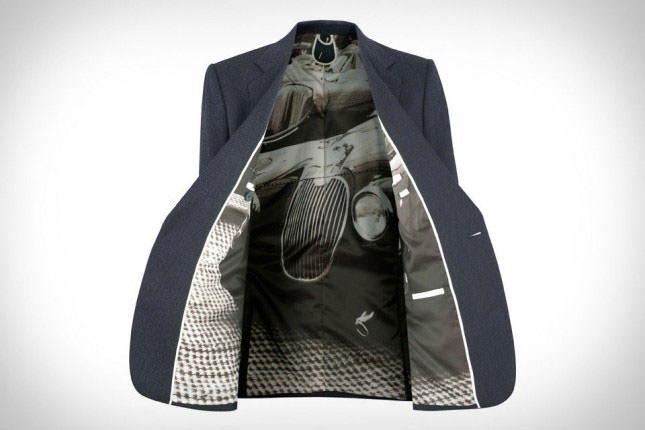 Suit Lining: Bespoke design company A Suit That Fits allows you to turn any image into a custom lining. This can be Instagram photos, engagement pictures and, yes, drawings.

Figurines: Your kids' imaginations come to life in the form of cute little 3-D sculptures thanks to the geniuses at Crayon Creatures. We love the idea of using the four-inch statues as centerpieces or to decorate the guest book table!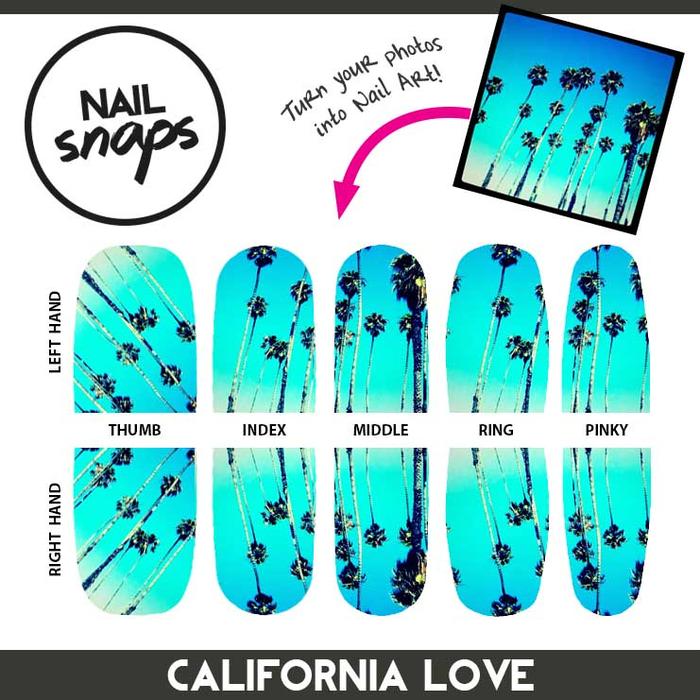 Nail Art: We're eagerly anticipating the launch of NailSnaps, a new app that will turn your Instagram photos into your own unique nail art. Just snap an Insta photo of your kids' sketches, load into their app where they'll take your image and turn into nail stickers and voila, a mani designed by your mini.
Photo credit: Hello! magazine