There are many wedding traditions out there, but something old, something new, something borrowed, something blue may be one of the most popular ones. The original rhyme dates back to the Victorian Era, where a final line is added: and a sixpence in her shoe. The blue color was said to ward off an evil eye that could cause suffering and bad luck, as the color represents love, purity, and fertility.
Whether you believe in this superstition or not, it can still be fun to participate in these time-honored rituals. Why not combine your something new with your something blue? Here are 10 blue wedding accessories you can buy for your upcoming nuptials.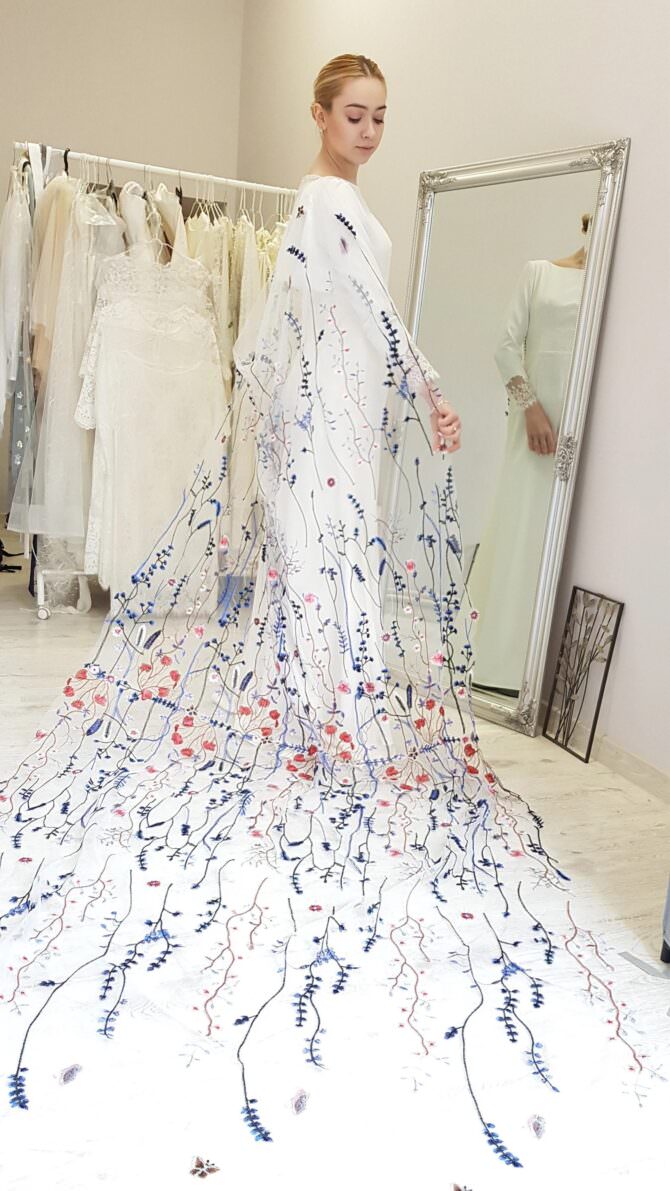 Try on a cape
Second to you and your partner, this cape will be the star of your wedding day photographs. If you're not into capes, this can also be worn as a veil to add a pop of unexpected blue. The delicate flowers are not only unique but hand embroidered. You can even customize the length and style upon request.
Blue flower wedding cape by LidiasBoutiqueDesign, $64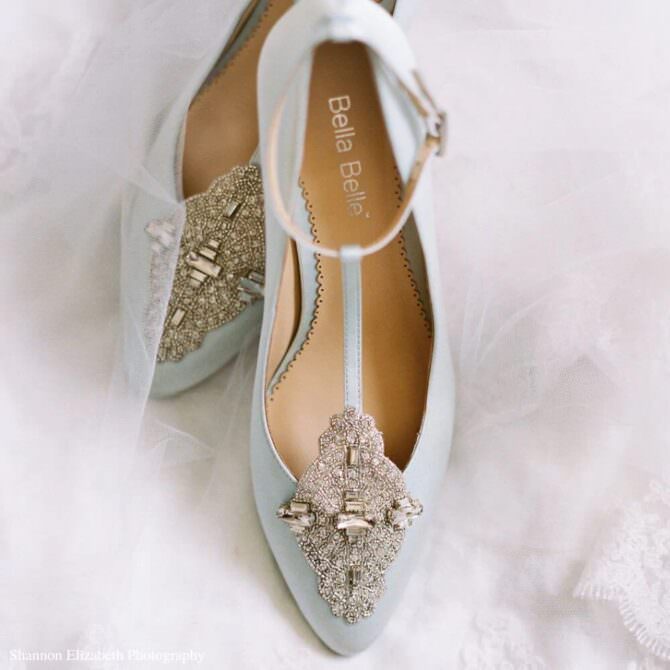 Slip on some velvet
Who doesn't love the Art Deco-look of these Great Gatsby-inspired shoes? The icy blue velvet and beaded accent make these kitten heels look vintage without the wear-and-tear of an antique. They're priced on the higher end, but the beadwork is done by hand to ensure a quality product.
Art deco wedding shoes by Bella Belle, $385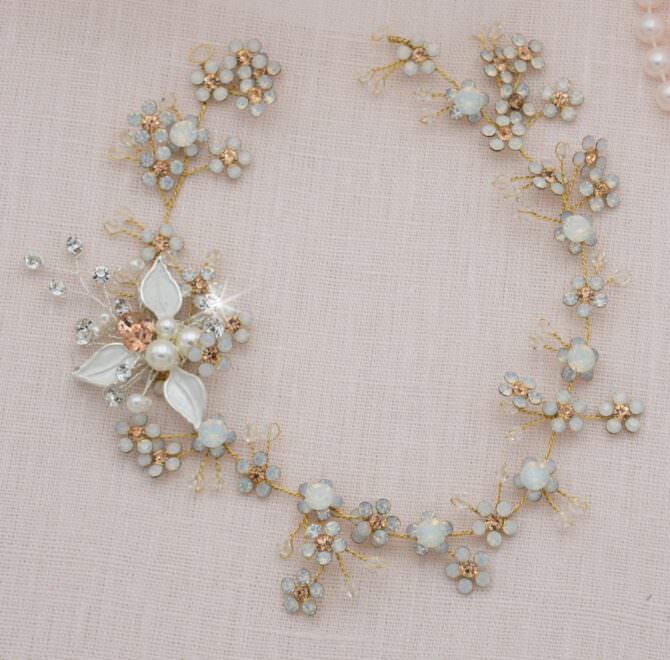 Wear a crystal crown
Take your hairstyle up a notch with this crystal flower crown featuring light blue Swarovski crystals. It can be worn in different styles that work with any up-do or hair-down look. If you want a bolder blue, this crown is customizable with 35 different color options.
Opal blue copper crystal crown by ChantelleReneeBridal, $70.49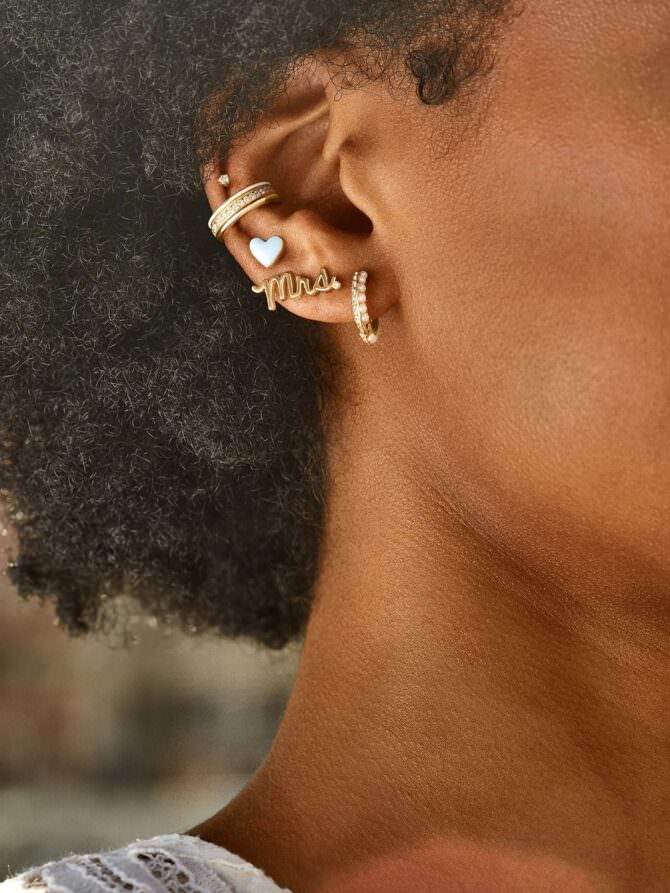 Spread the word subtly
Becoming a Mrs.? Put on these delicate gold Mrs. earrings to celebrate your new title. Layer on the light blue hearts paired with this set to get in your something blue in a charming way. You'll be sure to get lots of compliments on these darling studs.
Mrs. Earring Set by BaubleBar, $48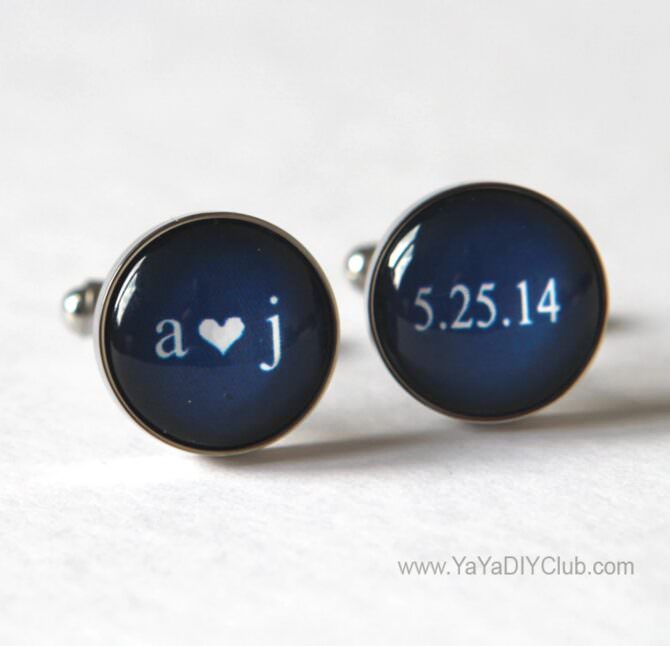 Customize your cufflinks
Wearing a suit on the big day? Create a keepsake by customizing your cufflinks with the date of your wedding along with your and your partners' initials. Not a fan of navy? The store has a variety of color options to choose from.
Navy blue wedding cufflinks by yayadiyclub, $39.99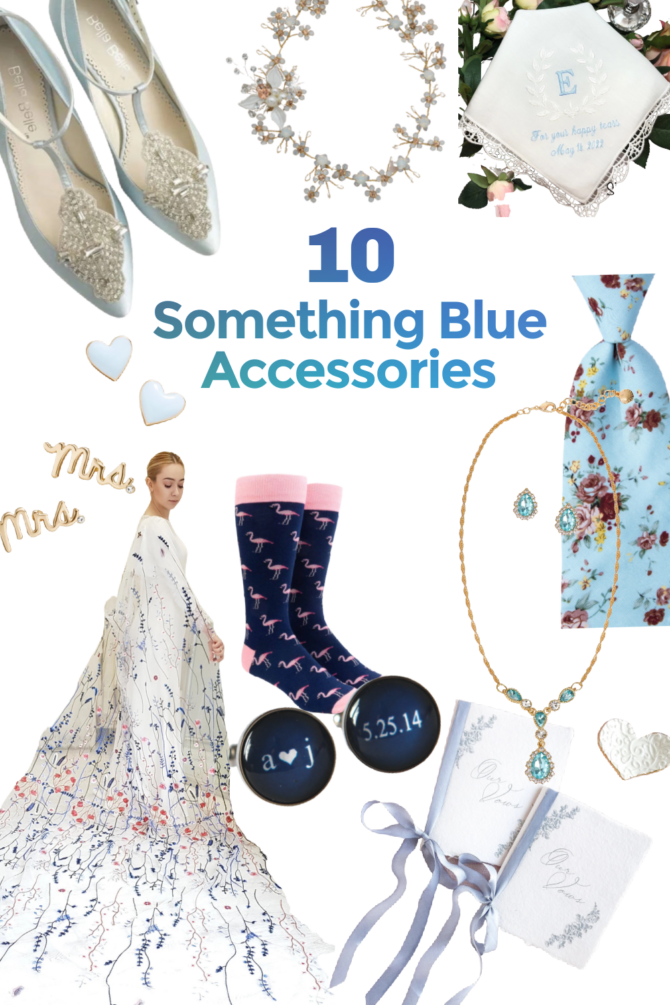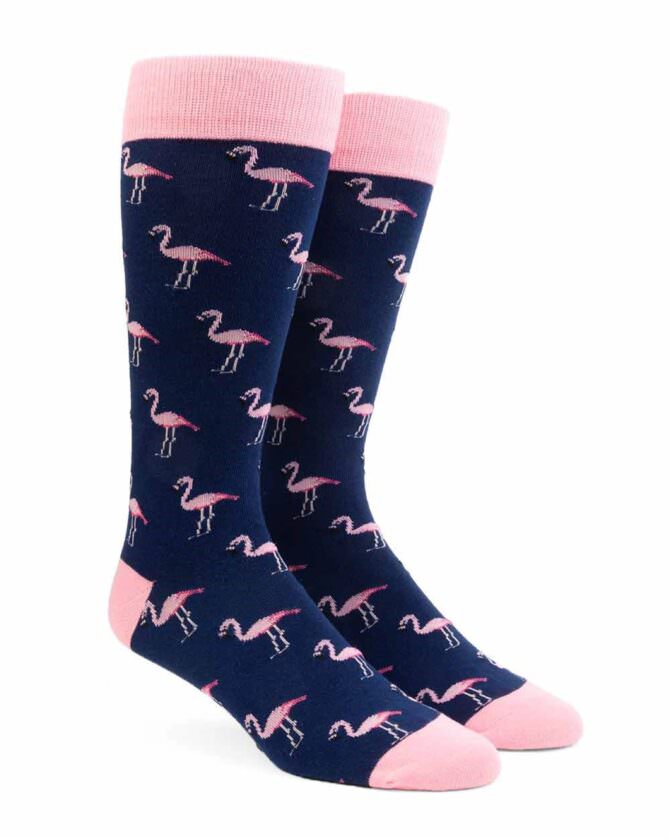 Have some hidden flair
Your wedding guests might not see these something blue socks initially, but once they peek out under a pant leg, they will be a delight. The fun pink flamingos will add a little pizzazz to your wedding style. And the style name is perfect: "We flamin-go together."
Navy dress socks by Tie Bar, $8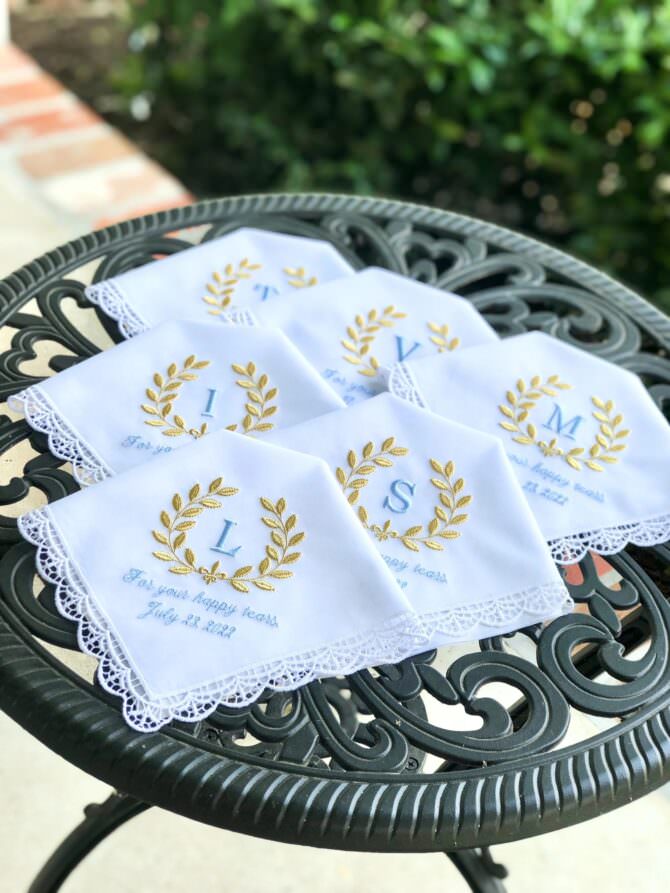 Prepare for the tears
Even the most stoic of future newlyweds may get misty-eyed during the nuptials. Have this handkerchief ready for the happy tears. Not only will this be nice to have on hand, but it will commemorate your wedding day with the custom blue embroidery.
Wedding handkerchief by MisterandMrs, $39.95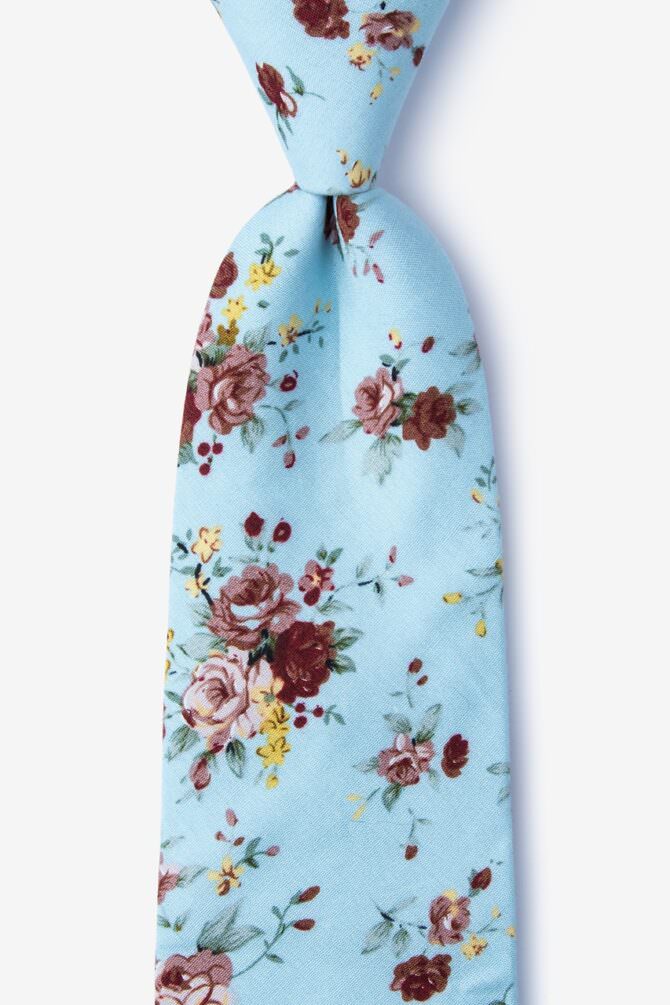 Show off your style
If you're going to wear a tie, go with one that will make a statement. The delicate maroon and yellow flowers highlighted by the light blue background are stylish but also fun. There are even two different sizes to work with a variety of heights.
Blue Cotton Luther Tie by Ties, $30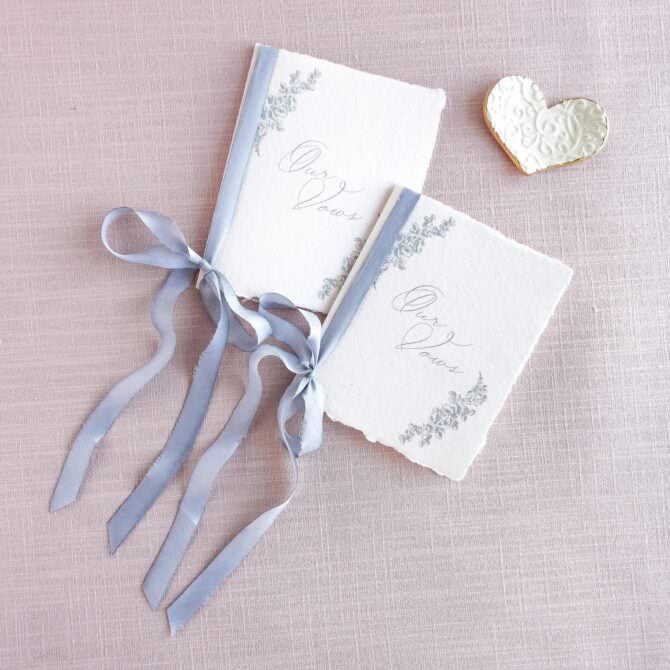 Write down your vows
Creating your own heartfelt vows? You won't want to forget a word, so write them down in this handmade wedding vow book. Not only is it useful, but it's a romantic keepsake you can treasure over the years.
Handmade paper wedding vow books by LaurenYvonneDesign, $38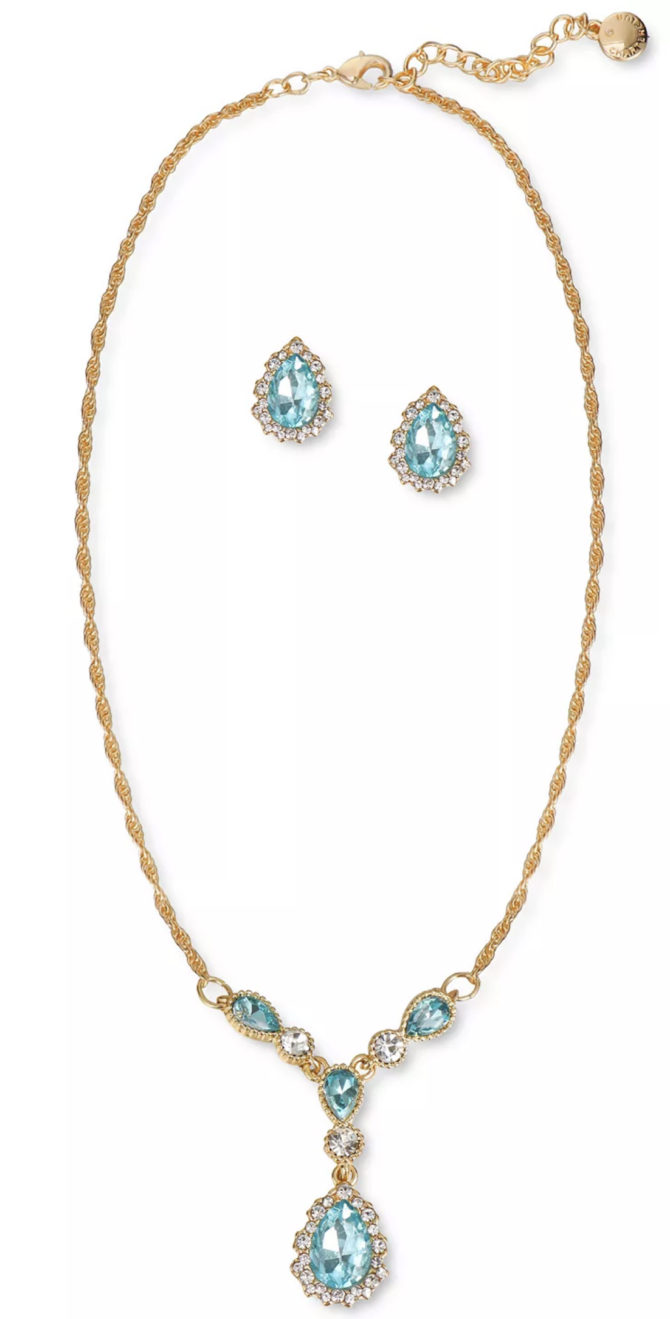 Go for a matching pair
Have your jewelry match with this jewelry set, including a necklace and earrings. Unlike most sets, this duo uses gold-toned metal rather than silver, perfect for fans of warmer tones. Even better, the timeless design of this pair can be worn after your wedding on other special occasions.
Pear-shaped halo gold-toned set by Charter Club, $29.50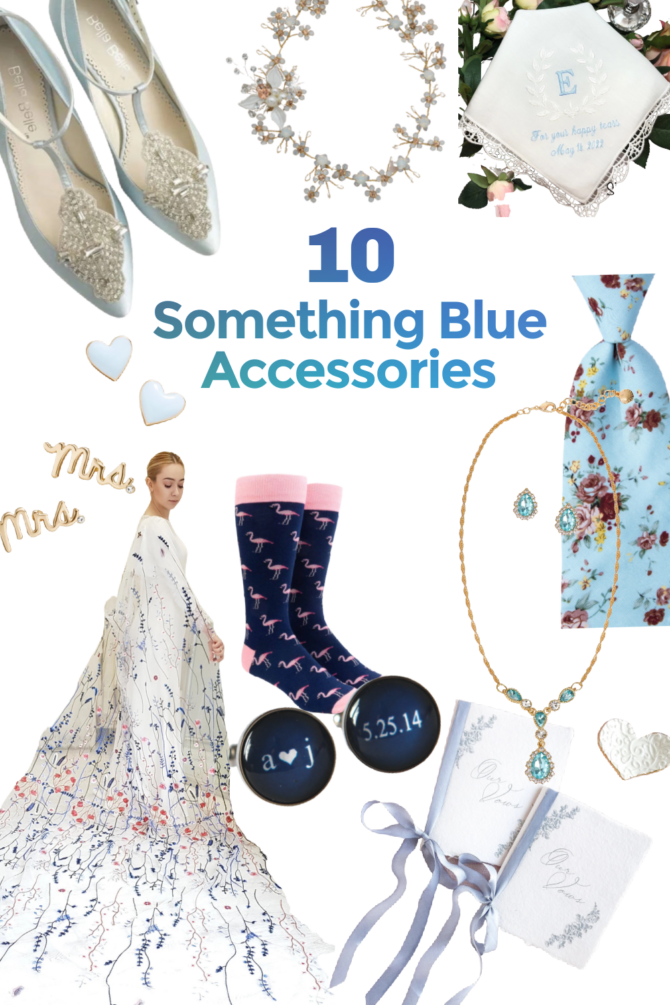 Editor's note: Some of these links are affiliate-based, which means we earn a small commission when you purchase from these links (and helps our small business keep providing free equality-minded® wedding content to you!)
Written by Rebecca Rovenstine | Cover photo by Liv With the Lens