Although off-season soirees can be more conducive to soonlyweds on a budget, there's something to be said about a wedding in the winter. Because what could possibly be more romantic than snuggling close by the fire or stealing kisses underneath the falling snow? In our eyes, winter is one of the most romantic times of the year. And it's also one of the most stylish!
So today, we're stealing style inspiration from real winter weddings. Whether you're braving the cold for an outdoor ceremony or simply want to slip outside for your wedding portraits, these newlyweds, sporting cozy shawls, flirty feather shrugs and tweed suits, prove weddings and winter are a match made in heaven.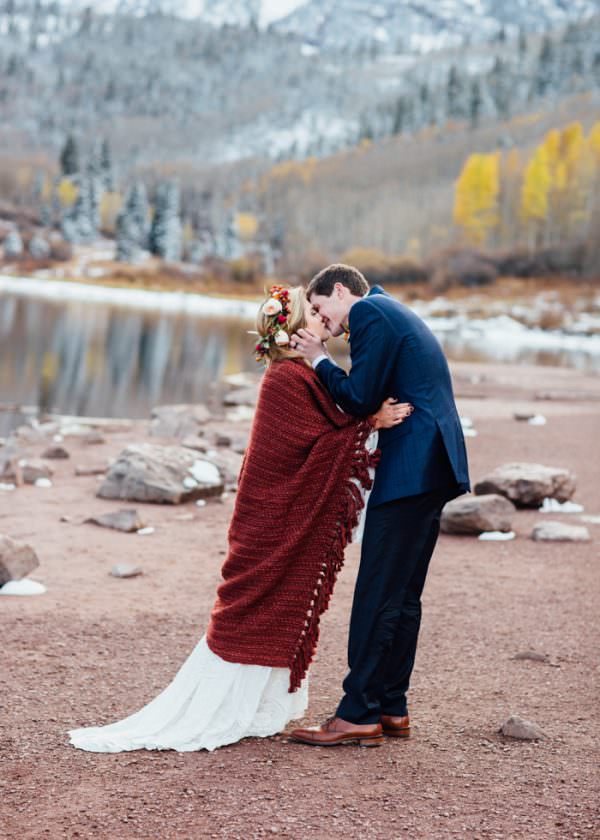 An Aspen elopement was sure to be chilly, but with a chunky knit blanket over a long-sleeved wedding dress for the ceremony, this bride was wonderfully warm. | photo by Cat Meyer Studio | via Junebug Weddings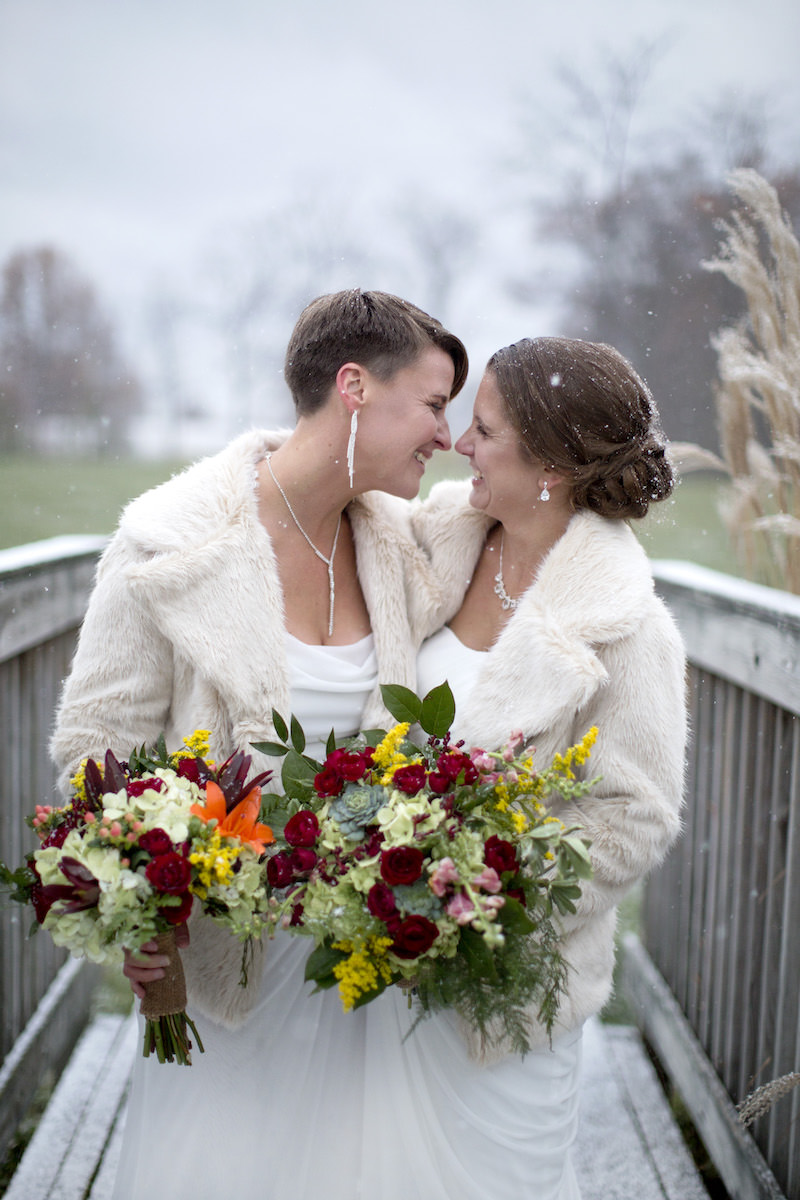 A little cold ain't got nothing on these two! We love this snowy capture by Love Lister Erika Flugge Photography. | via Erika Flugge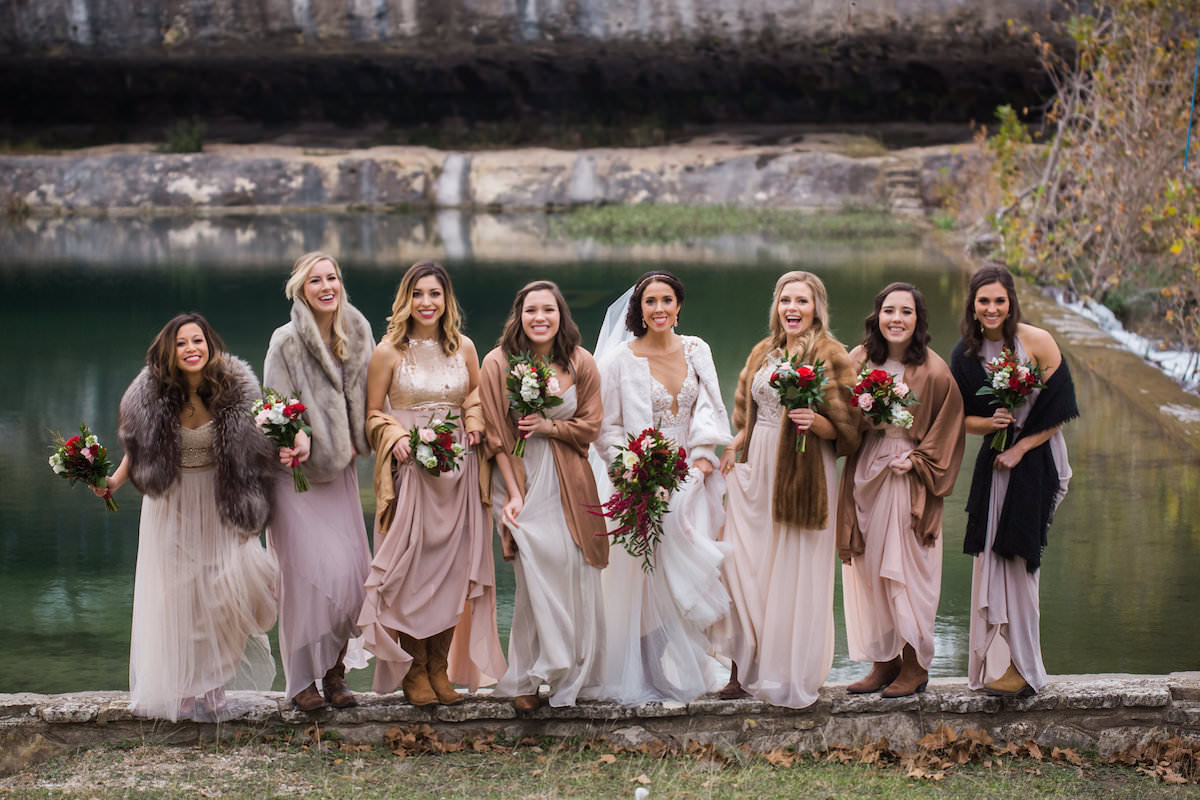 At Cypress Falls Event Center in Texas, this wedding party mixed and matched bridesmaids dresses and stylish cover ups for this winter wedding. | photo by Nicole Ryan Photography | via Cypress Falls Event Center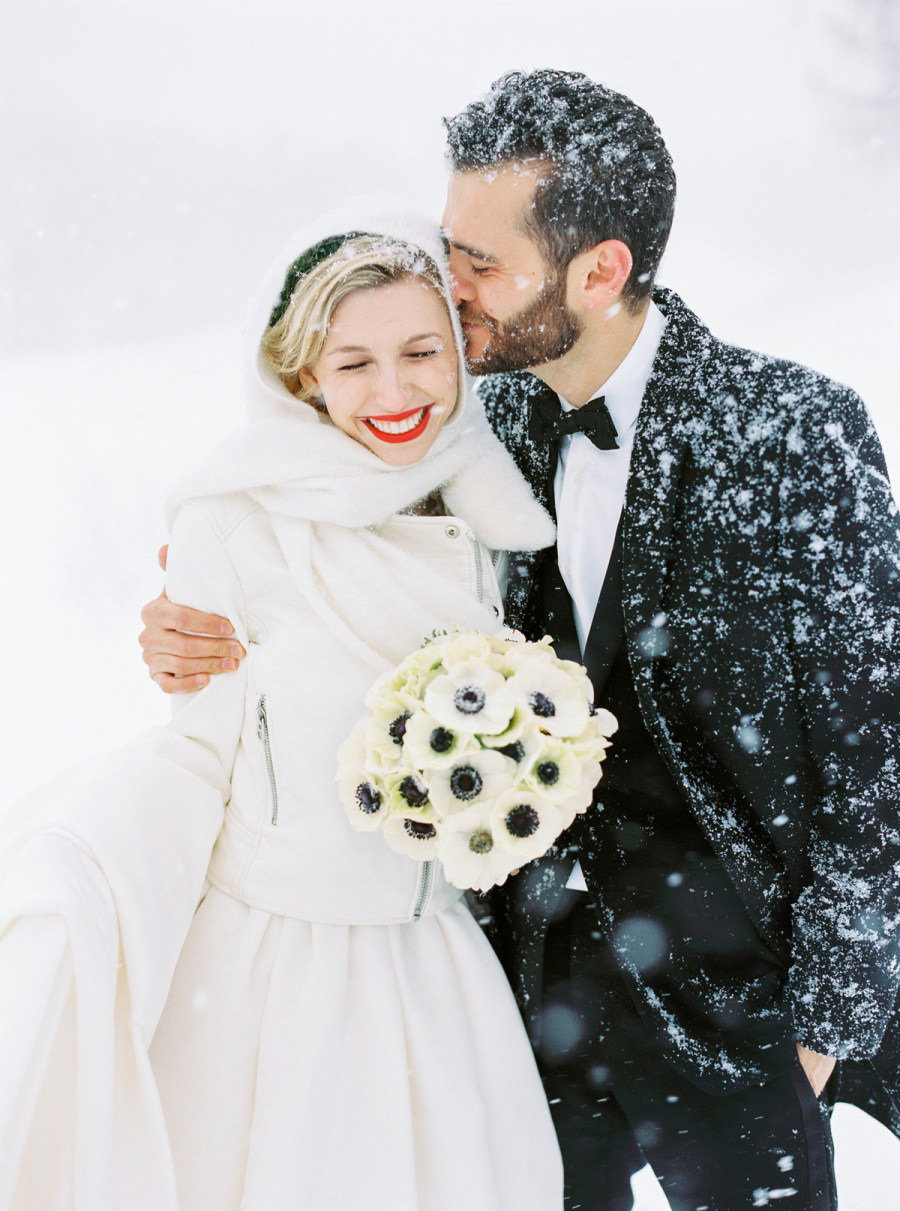 This couple awoke to a winter wonderland on their wedding day and took some epic shots in the snow! | photo by Birgit Hart Fotografie | via Style Me Pretty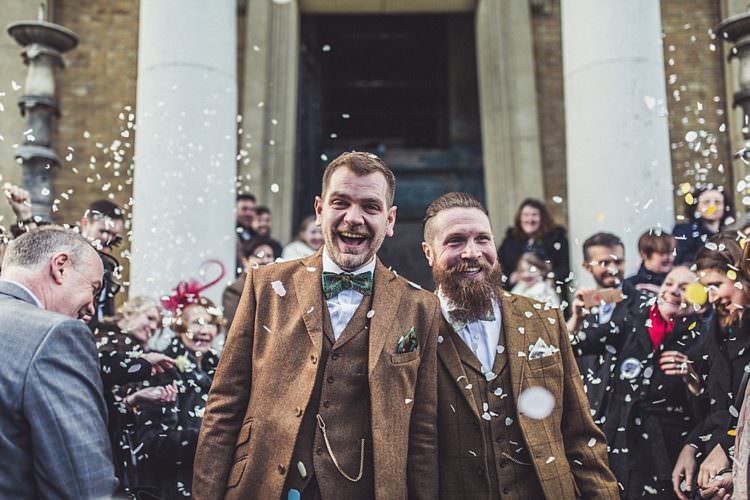 The grooms wore tweed, and they absolutely rocked it! | photo by Claire Penn | via Rock My Wedding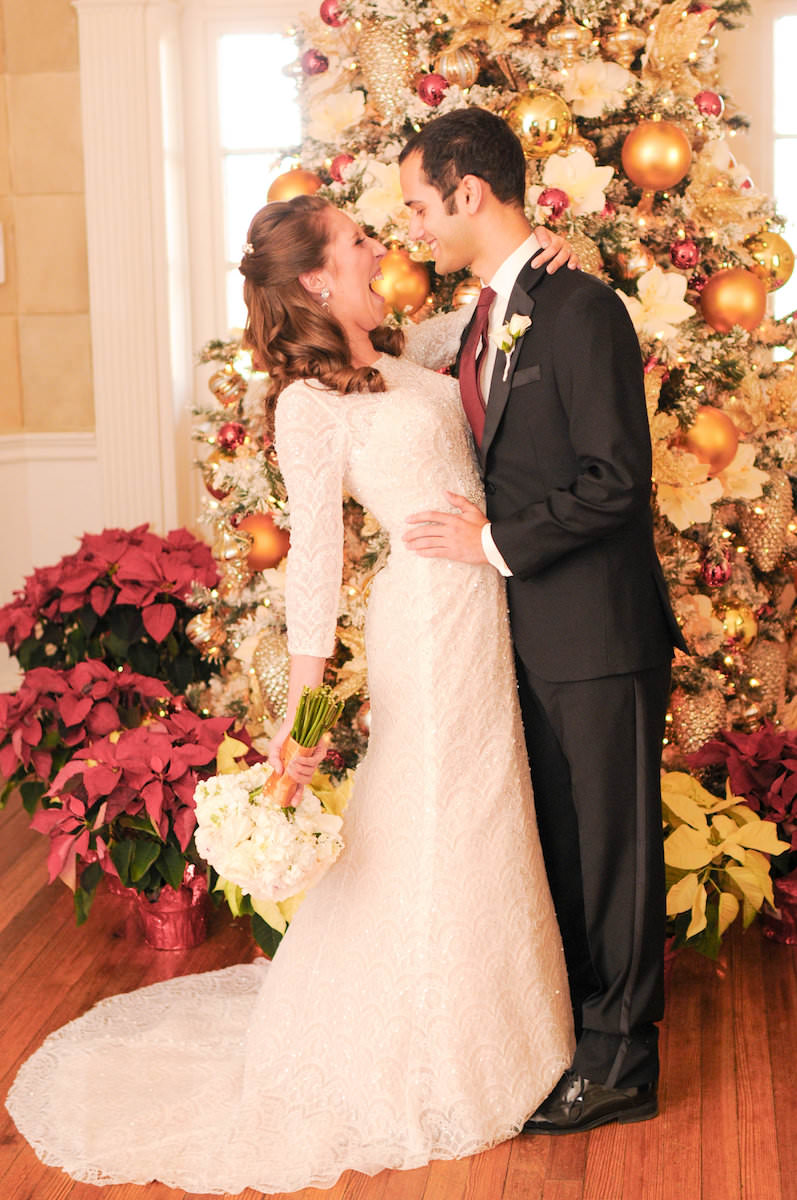 This photo by Love Lister Ana Isabel Photography is giving us all the festive feels, and the bride's beaded lace gown is perfect for winter. | via Ana Isabel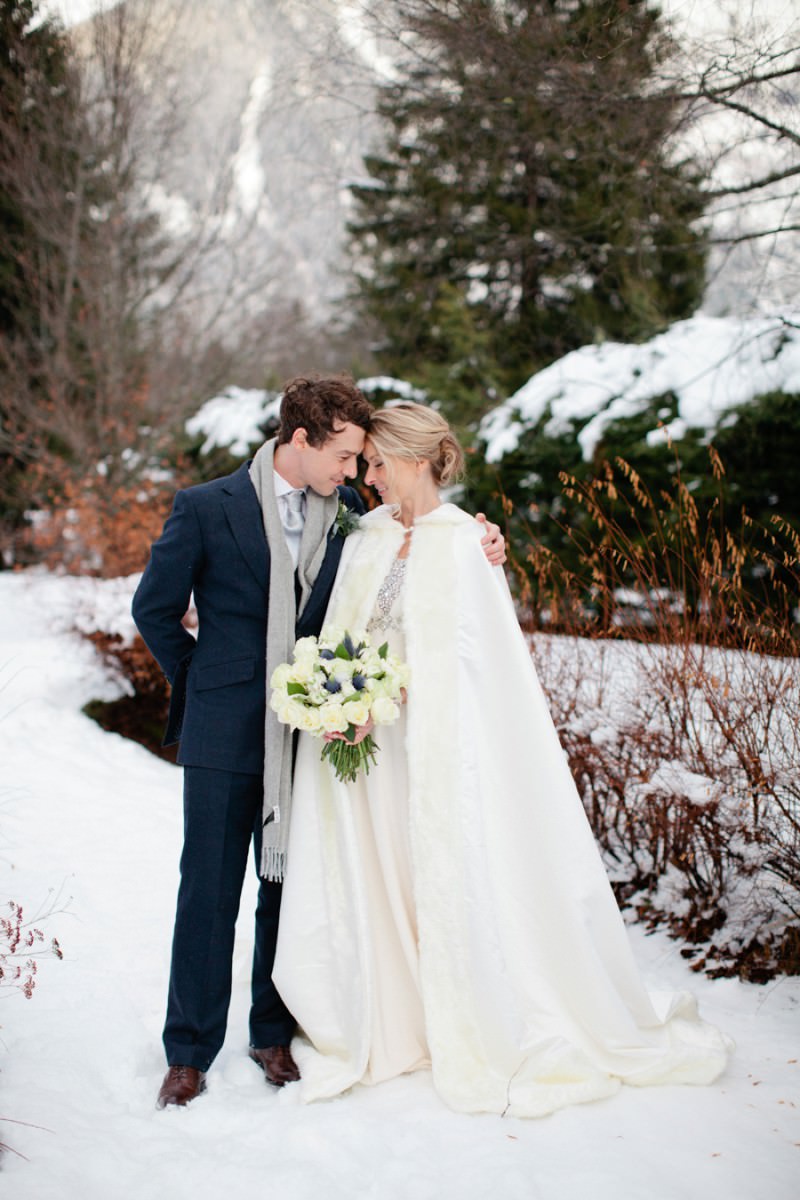 Cape goals! This long white wedding cape looks as cozy as it does stunning. | photo by Helen Cawte Photography | via Rock My Wedding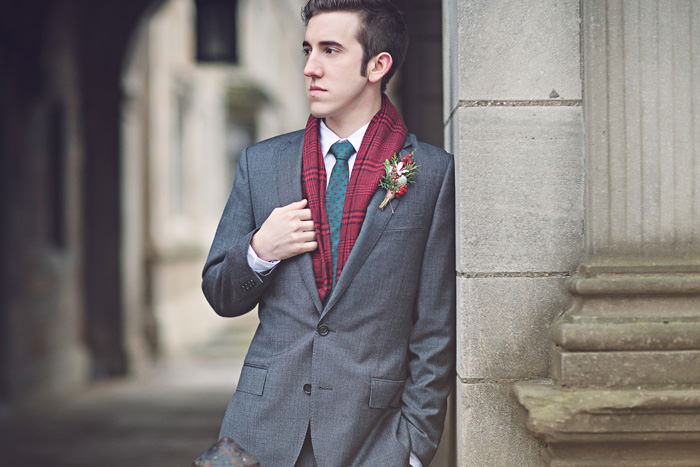 We love the way a red scarf and festive boutonniere create a dapper winter look. | photo by Mishelle Lamarand Photography | via Intimate Weddings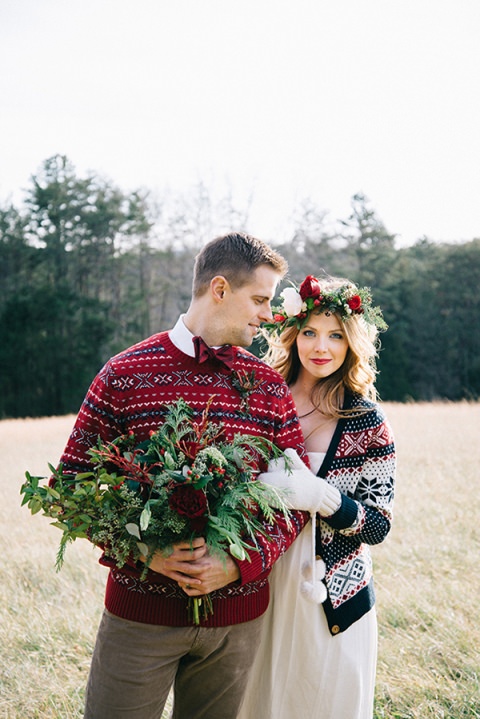 In this winter wedding, even the happy couple's corgi got in on the holiday-sweater action! | photo by Nicole Colwell Photography| via Hey Wedding Lady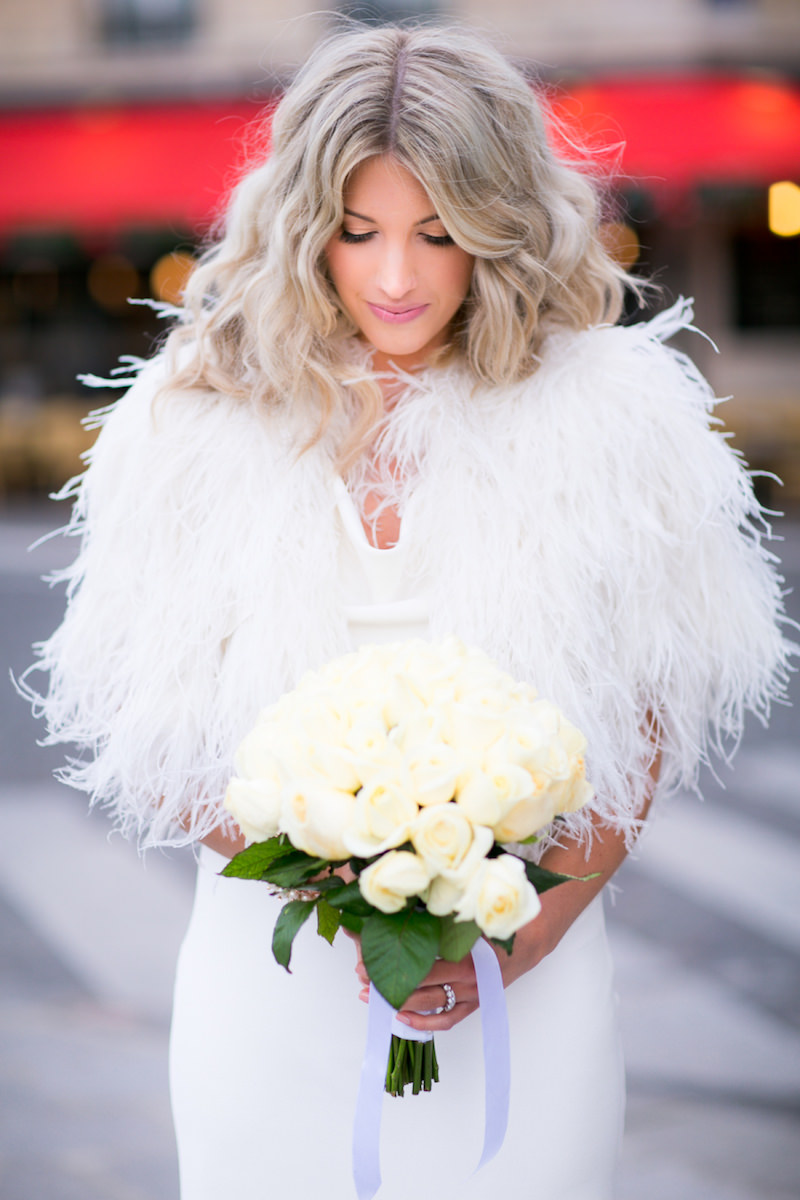 There's nothing like a wispy white feather coat to add some incredible texture to your wedding dress. | photo by Le Secret D'Audrey | via Style Me Pretty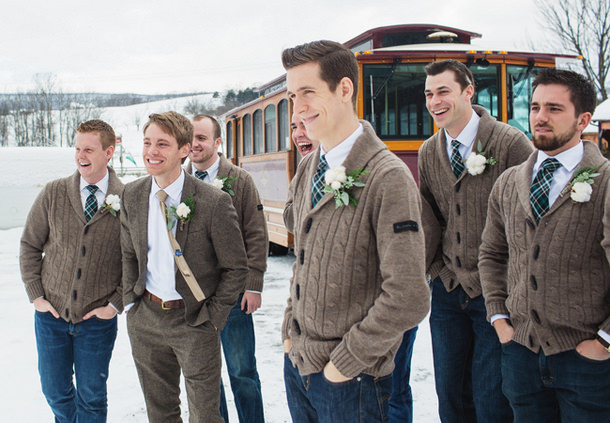 How dapper and cozy does this wedding party look? We love the way these gents paired jeans and a sweater with a plaid tie. | photo by Lauren Fair Photography | via The Knot
*Editor's Note: This post contains affiliate links. Each time you purchase an item via our affiliate links, Love Inc. is receiving a small percentage of the sale, thus you are helping our small, equality-minded business grow and allowing us to provide more content for YOU! Isn't that just fantastic?