When the grooms incorporate "Game of Thrones" into their ceremony, you know the wedding is going to be epic. While the theme song played, Keith and Edwin took part in a fiery, one-of-a-kind unity ceremony that wowed their guests. Captured by Root Photography, this modern wedding blended Jewish and Hispanic elements with beautiful navy blue details for an unforgettable night that ended underneath the stars.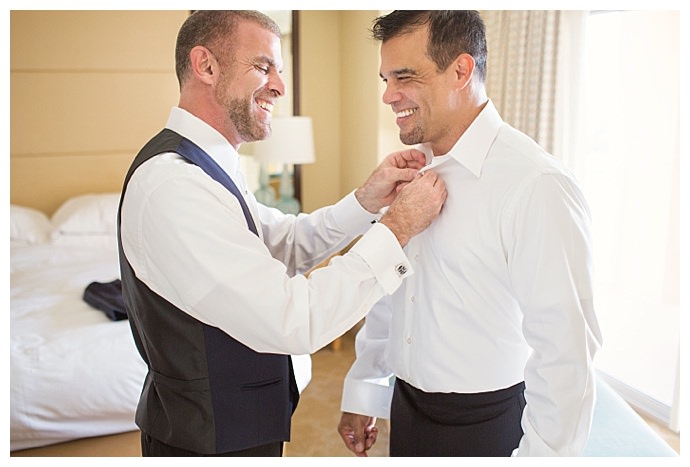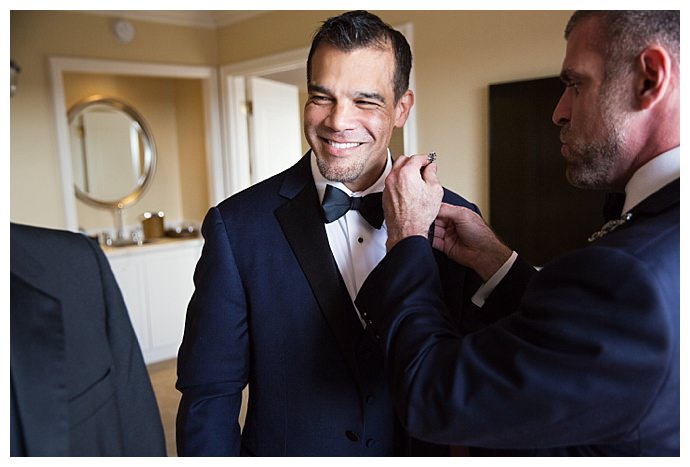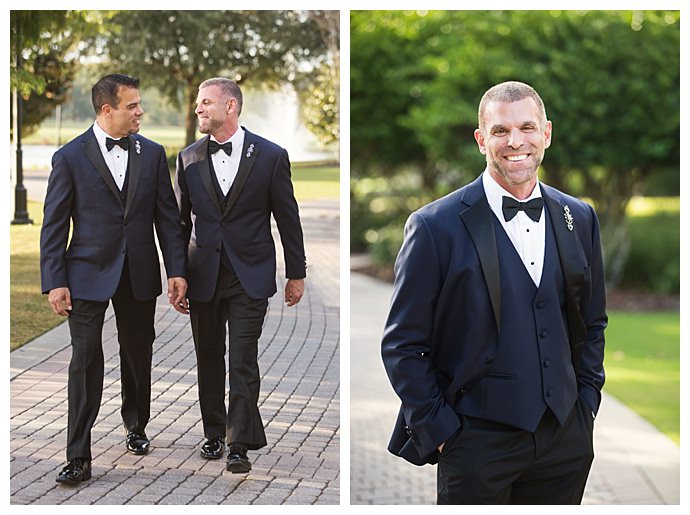 The Love Story
Keith and Edwin's love story began in Paradise — the Caribbean to be more exact. They had each taken a vacation with friends and landed on the same cruise, and when their paths first crossed, the fact that Keith lived in Boston and Edwin lived in Orlando didn't matter. When the cruise came to an end, they exchanged contact information and kept in touch daily for more than a year, until finally, they could no longer stand to be apart. Keith said goodbye to New England and moved to Florida, and years later, Edwin was ready to get down on one knee. After work one evening, Keith arrived home and was greeted with a trail of red rose petals that led him on a trip down memory lane that wound throughout the house. There were song lyrics, pictures and memories of their time together, and when the rose petals stopped just outside a door, he opened it to find Edwin down on one knee.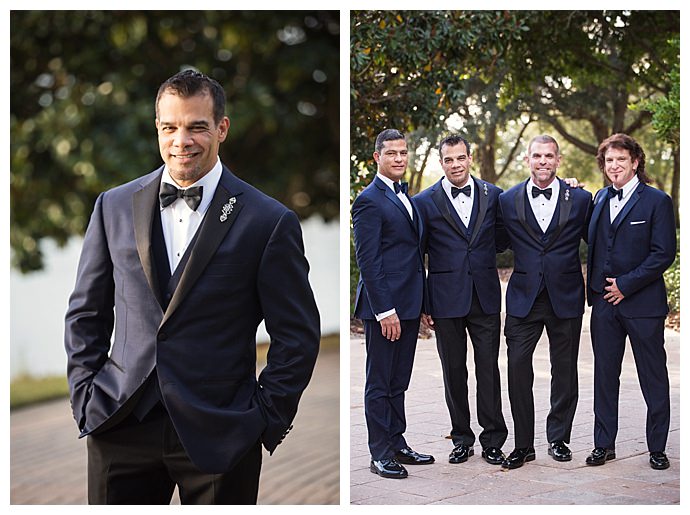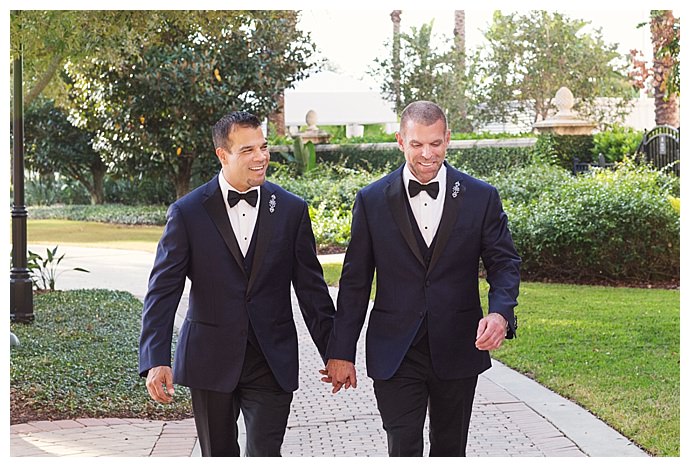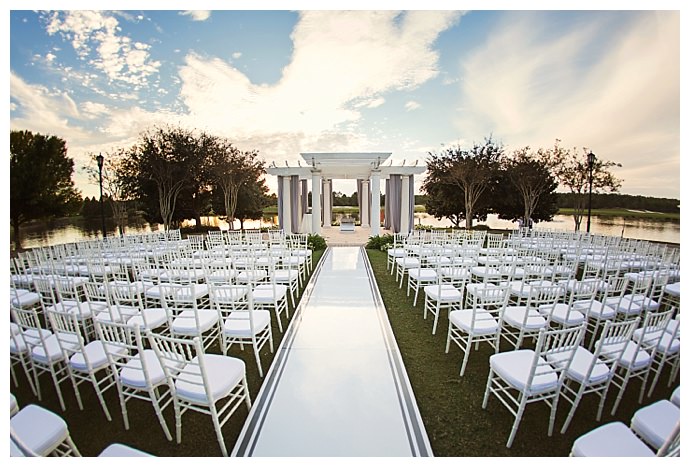 The Ceremony
The grooms looked dashing in matching navy blue tuxedos with contrasting black lapels for their lakeside ceremony at the Ritz Carlton Grande Lakes that was timed perfectly to correspond with a fiery red sunset. And when it came time to exchange vows, instead of reading their own, they each recited the vows the other had written, which made for an incredibly unique and personalized moment between the happy couple. During the ceremony, they also had their best men share stories of them from before they had met each other, and a close friend read an original poem to commemorate the joining of their lives.
"We further took this idea of the blending of souls and pulled off a unique and surprising ritual immediately following that moment while the regal 'Game of Thrones' theme played," the grooms say. Burning in the fire pit behind them were two rods each with the first letters of their names. "We each pulled the rods from the coals to reveal that they were branding irons. We proceeded to brand a piece of leather, combining the E and K into a conjoined logo. The resulting branded leather is now on permanent display in our home as a framed piece of art. It was a dramatic and beautiful way to segue into the exchanging of rings and declaration of marriage."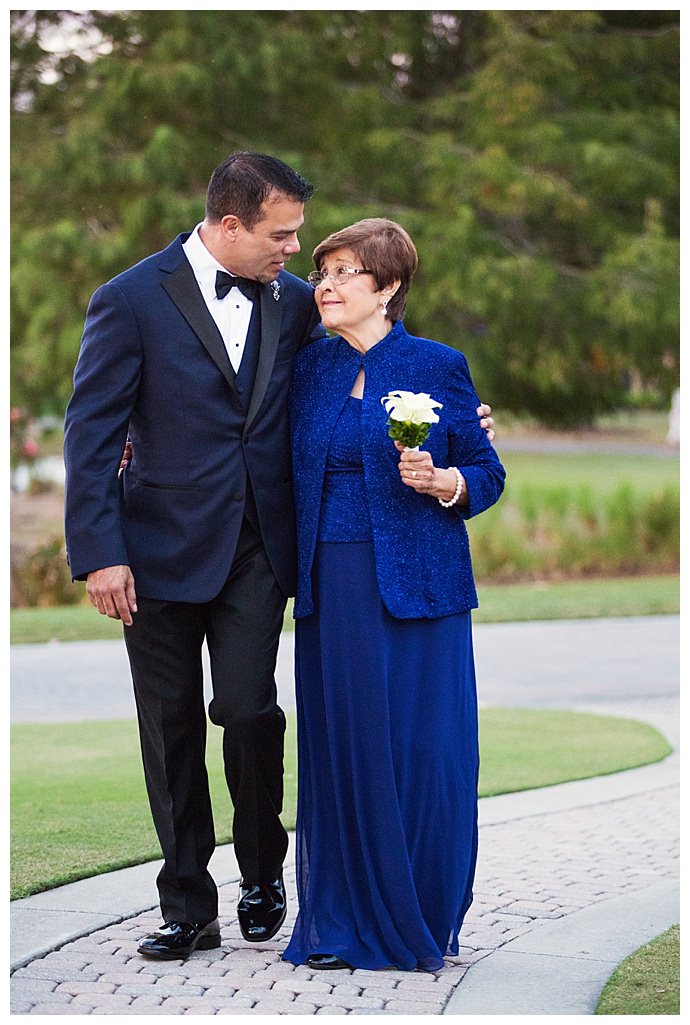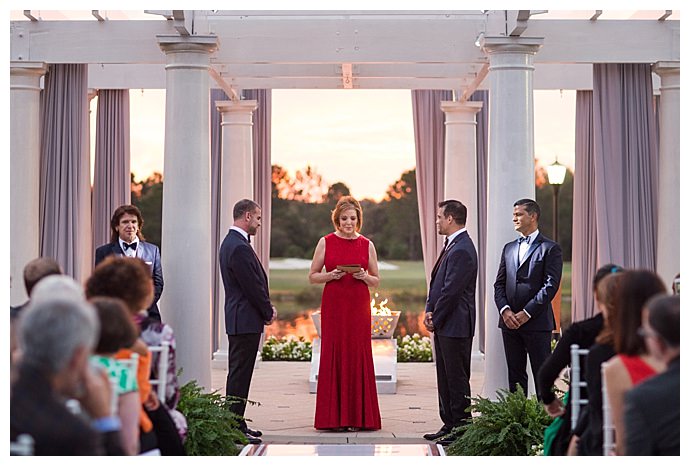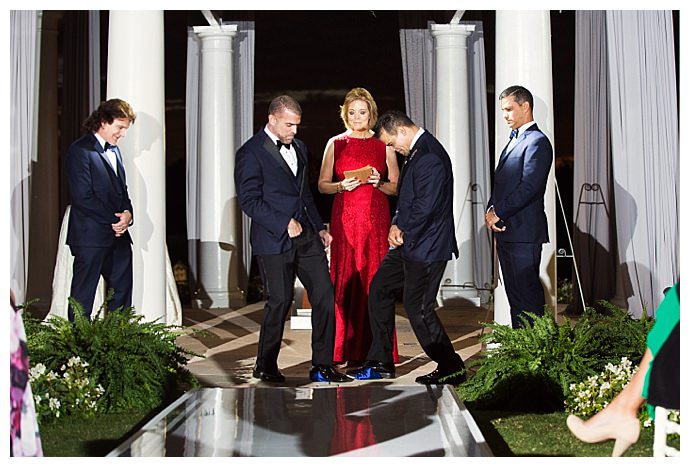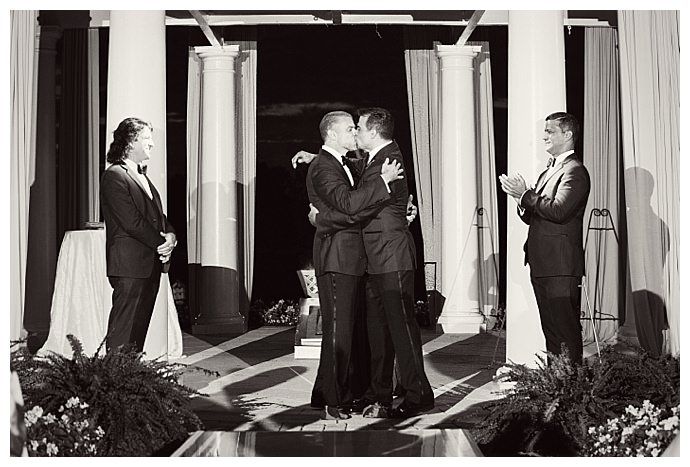 The Party
The reception was held under the stars on the lawn of the Ritz Carlton with silver and navy details decorating the round tables. "Our vision was to incorporate some traditional yet unique elements with a bit of Jewish and Hispanic flavors from our cultures," Keith and Edwin say. After dinner, the newlyweds shared their first dance to the upbeat song "Best Day of My Life" by American Authors instead of the traditional waltz. "We choreographed it to have audience participation while the two of us incorporated fun and synchronized moves during parts of the song," they say. "That part was a big hit and came as a surprise to our guests."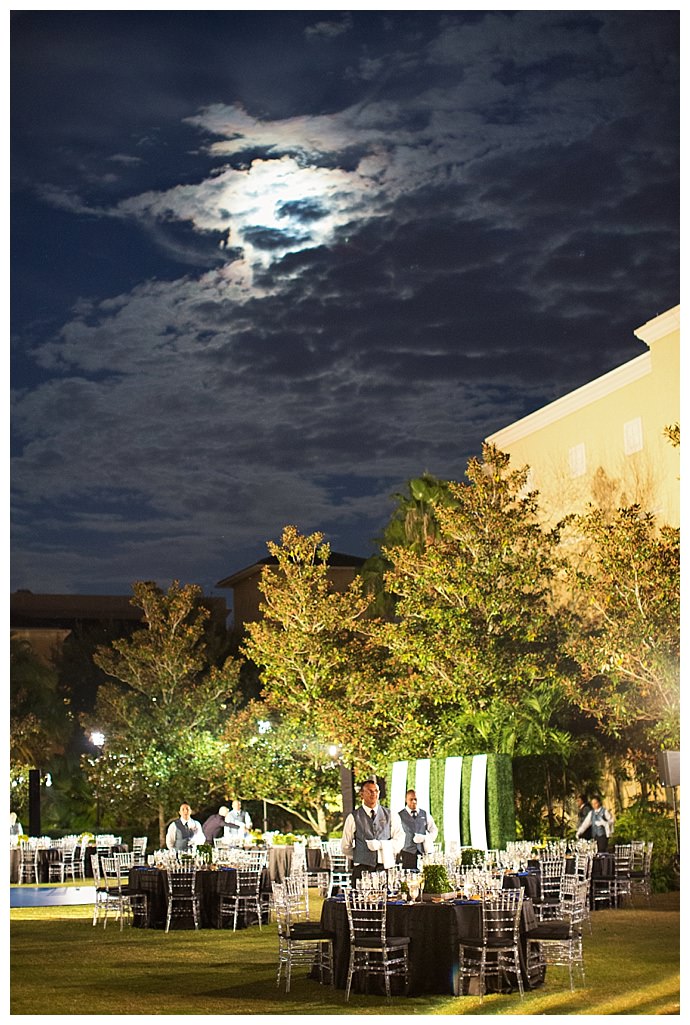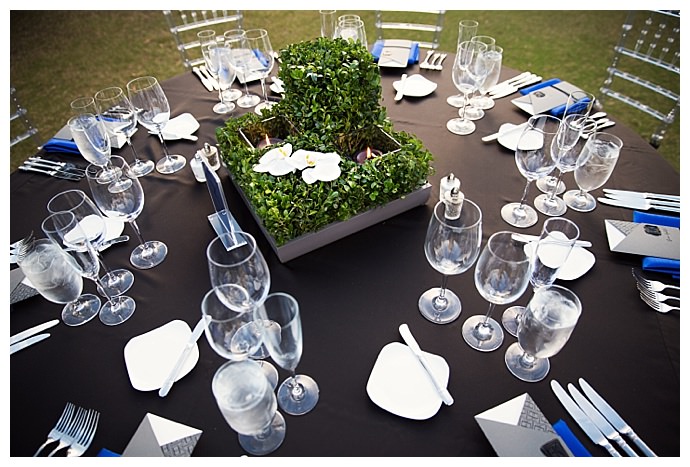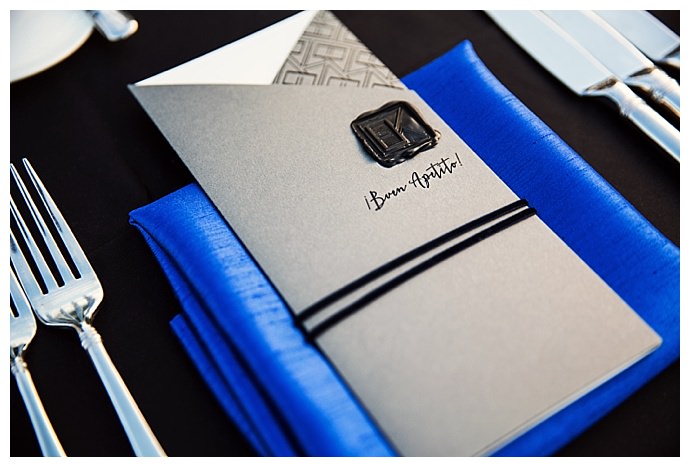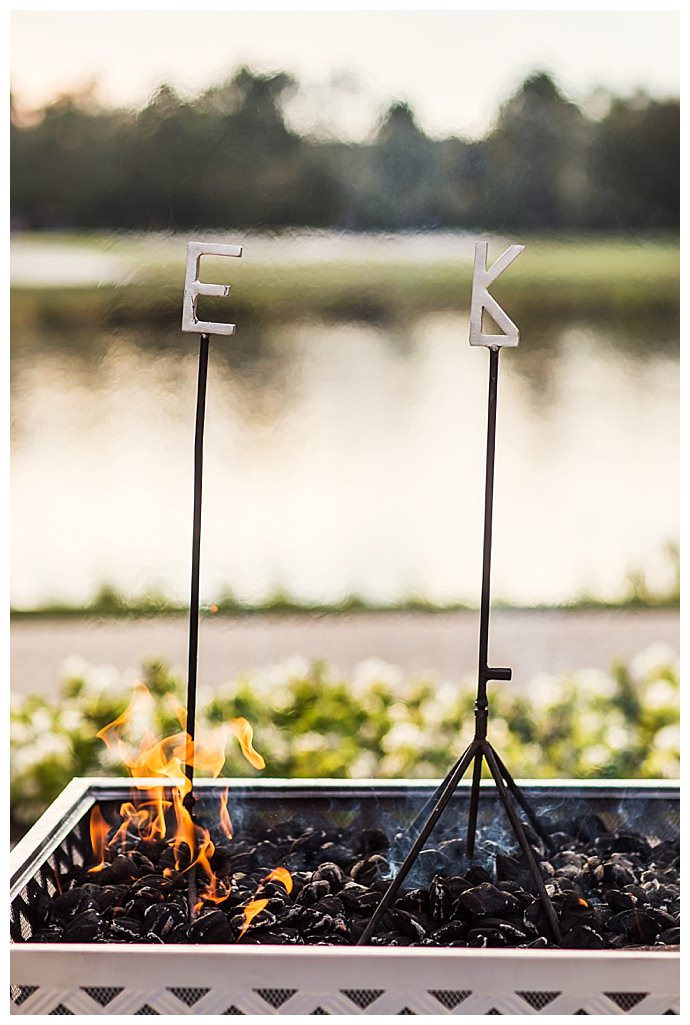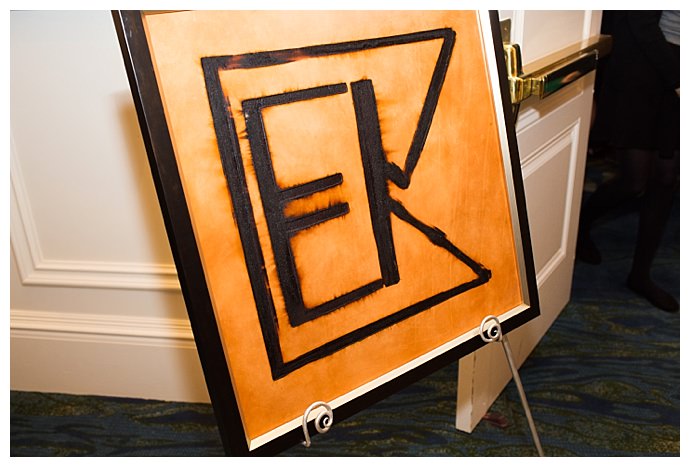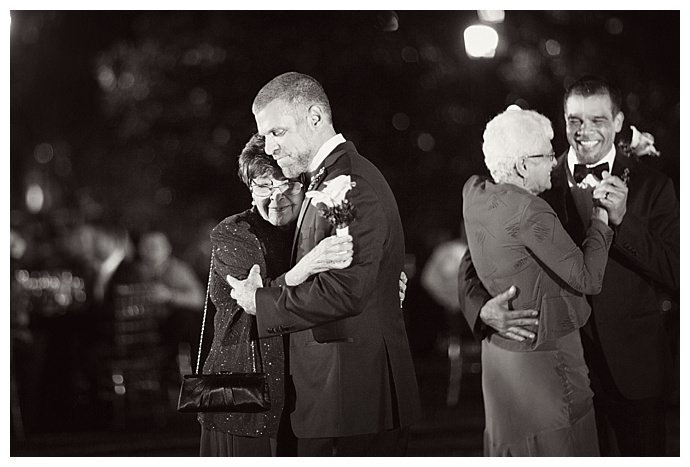 Memorable Moment
"Being surrounded by so much love the entire evening was a once in a lifetime experience for both of us," the grooms say.