This Winter Wedding in Michigan Is Filled With Emotional Captures
This post may contain affiliate links. Each time you purchase an item via our affiliate links, Love Inc. is receiving a small percentage of the sale, thus you are helping our small, EQUALITY-MINDED™ business grow and allowing us to provide more content for YOU! Isn't that just fantastic?
------------------
Oh there's just so many things to love about today's real wedding feature, and Girl With the Tattoos documented it beautifully in gorgeous photojournalistic style. It's clear how important family is to Erin and Liz, and we see emotional moments from parents, siblings and aunts throughout the entire day. "We had a lot of family support. I think the thing that made our wedding so special was that both sides of our families came to support us. From our grandparents, to parents, to siblings, to aunt and uncles, to cousins, to close family friends — everyone traveled to Ann Arbor to be with us, which was incredibly touching," says Liz. "Not every same-sex couple gets the same support that we did and we are forever grateful and know how lucky we are to have such a supportive family."
Liz wore a custom suit from 1701 Bespoke in Detroit and changed into a white button down with pink buttons for the reception. "I wanted to find a balance between looking feminine while wearing a dapper outfit," she says. Erin paired her Paloma Blanca ball gown with rose gold jewelry and metallic Kate Spade sneakers. And for the finishing touch, she pinned a handkerchief from her great-grandmother under her dress. The handkerchief had been carried by all the women who were married on Erin's father's side, including her grandmother, mother, aunts, and cousins. Erin carried another of her great-grandmother's handkerchiefs, carried by Erin's mother at her wedding, around her bouquet.
The brides wrote notes to each other to read during the first look, and then exchanged one set of rings, while exchanging another set during the ceremony under a cedar arch boasting eucalyptus, ruscus, hydrangea, lisianthus, astrantia and roses. Liz and Erin wrote their own vows and included two readings — To Love Is Not to Possess by James Kavanaugh and Love by Roy Croft — recited by aunts. "Furthermore, our officiant, Stacey, went above and beyond and wrote a very touching ceremony," says the brides. "There wasn't a dry eye in the house."
After saying "I do," they kicked off their reception with a choreographed first dance to "Time Of My Life" from Erin's favorite Dirty Dancing. And yes, they even did the lift. Epic!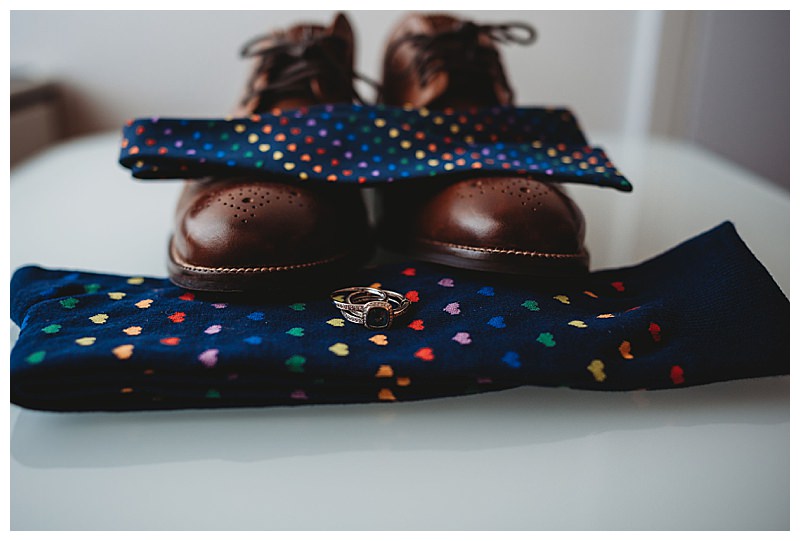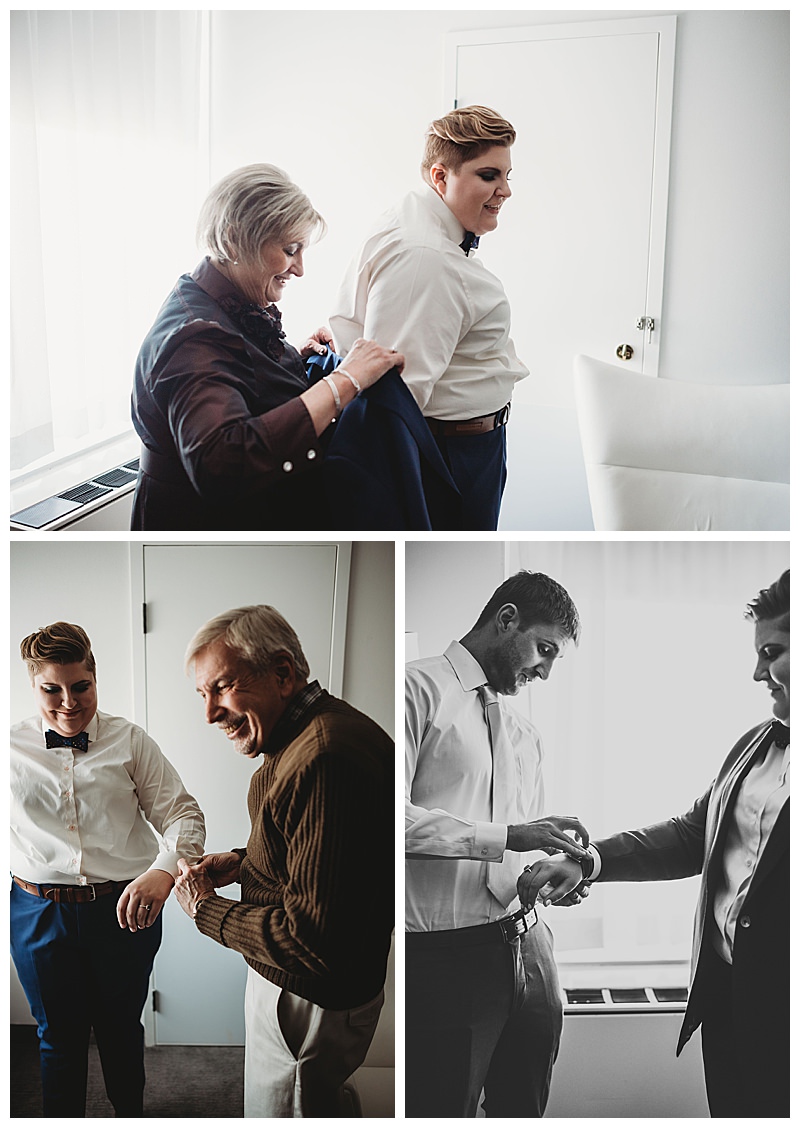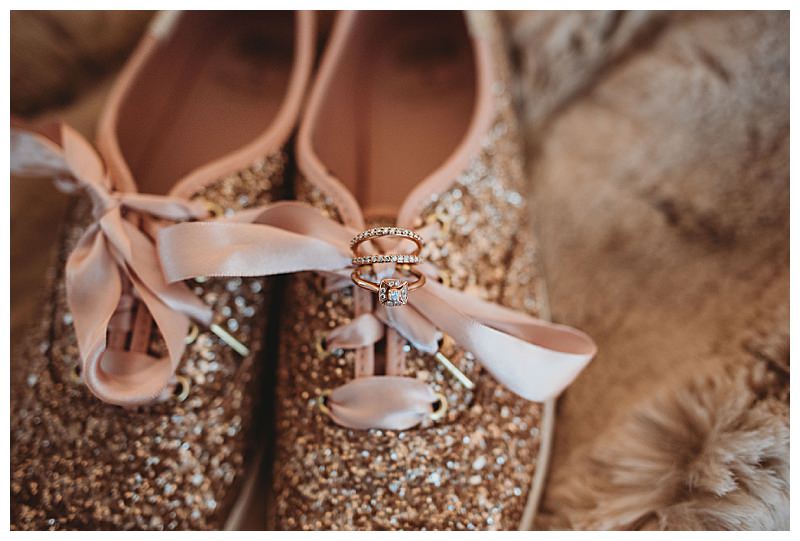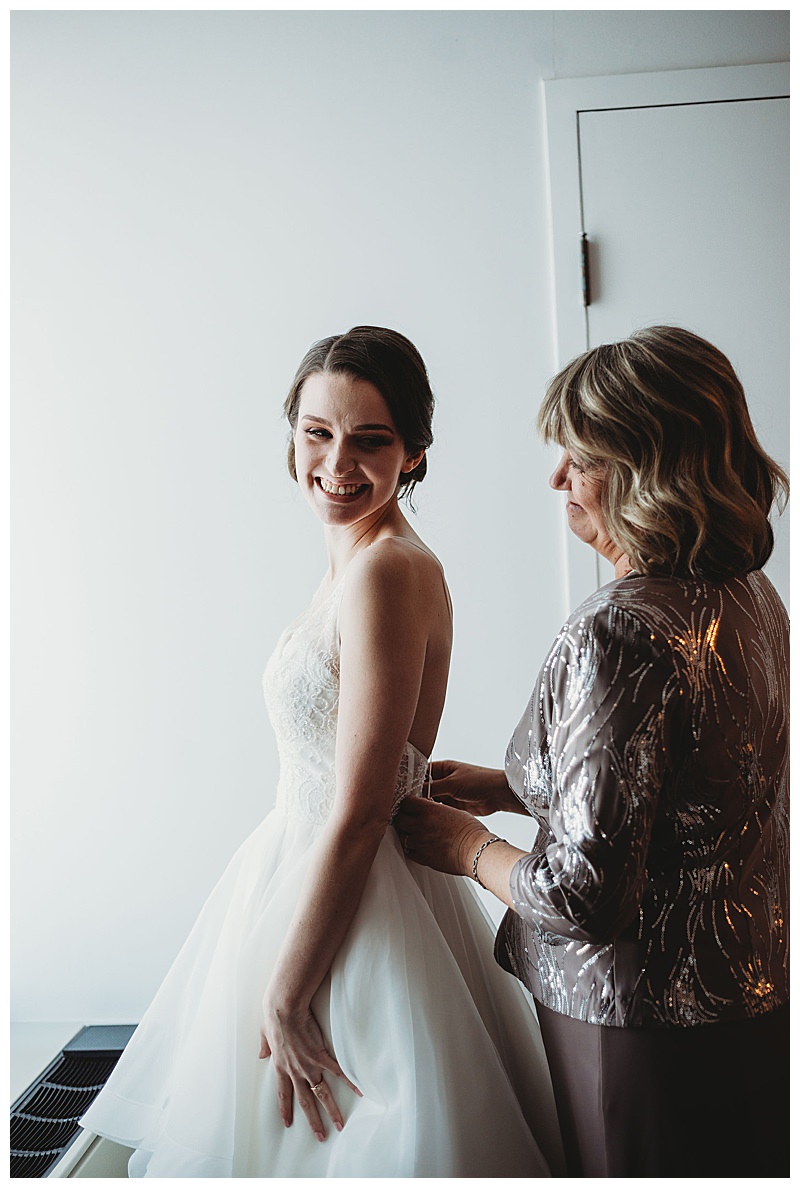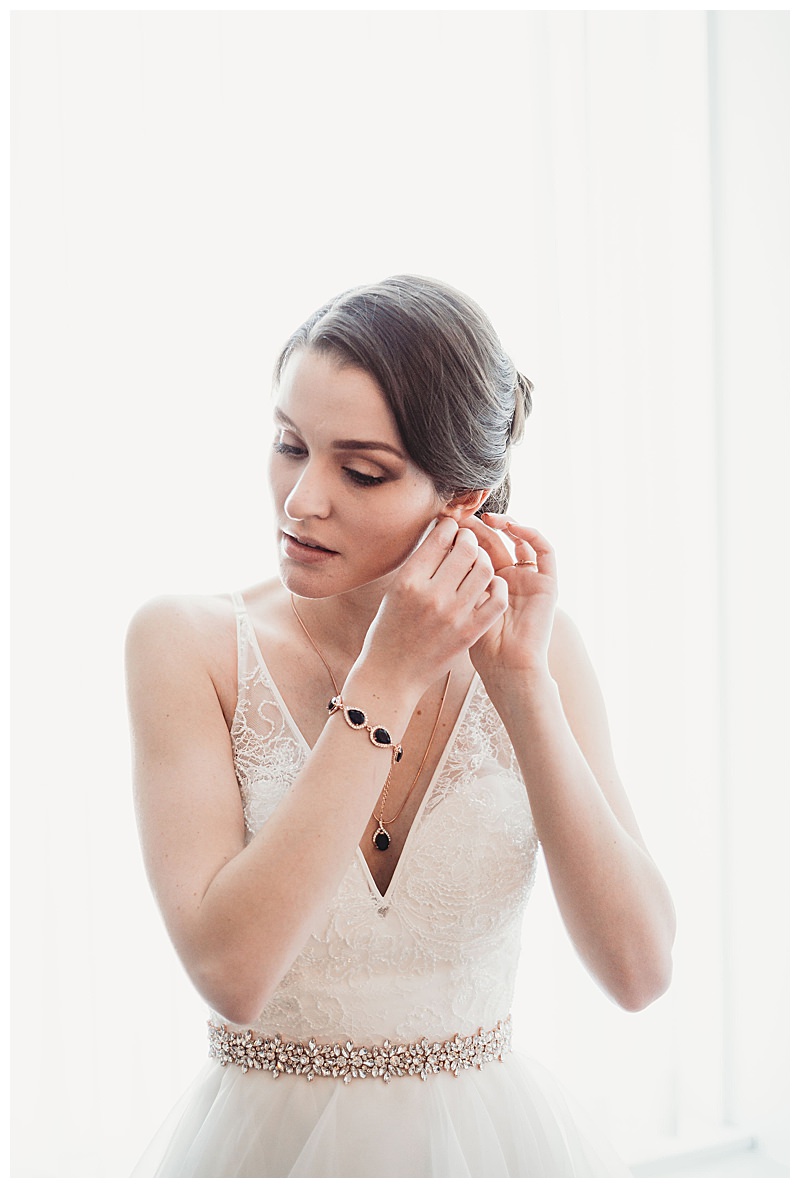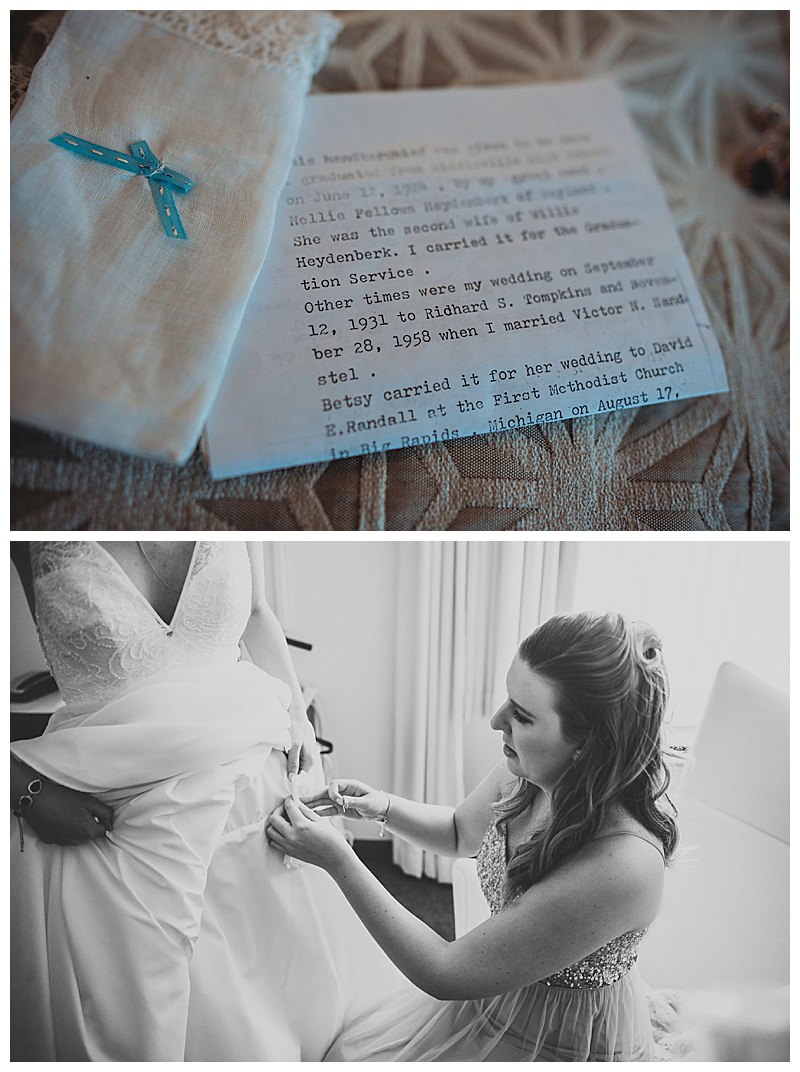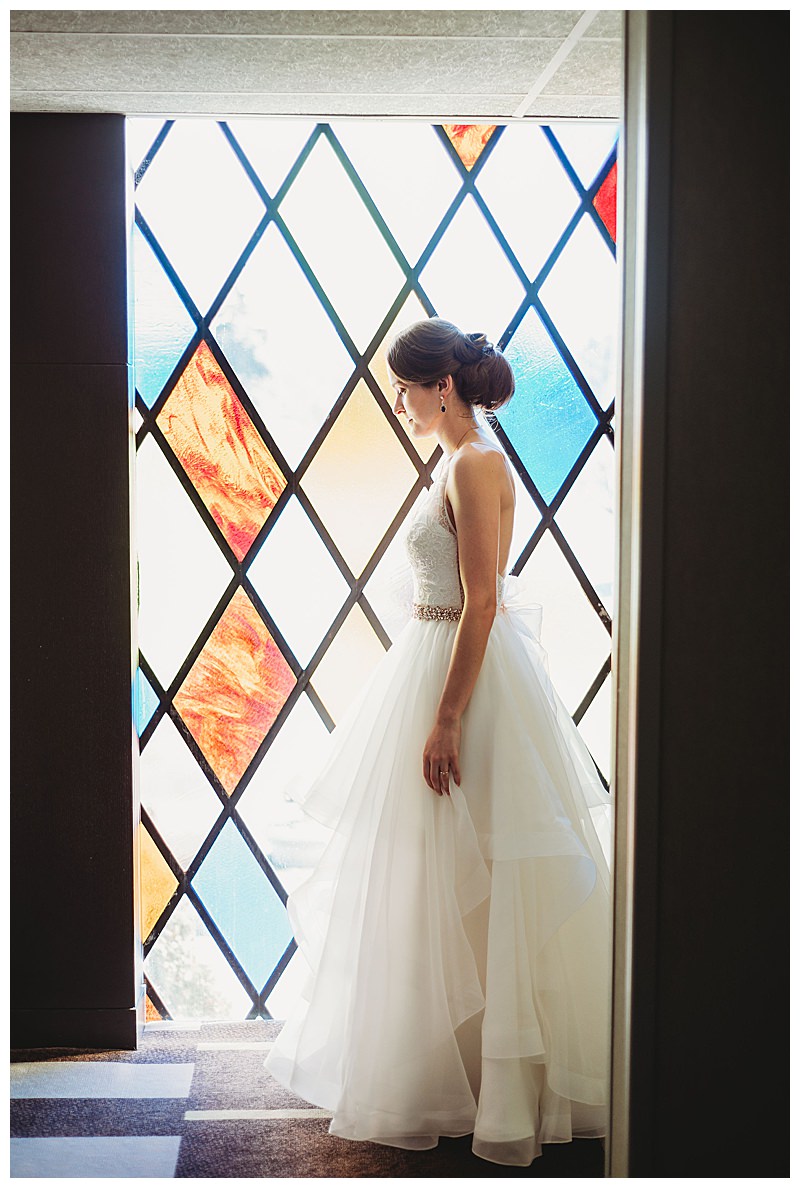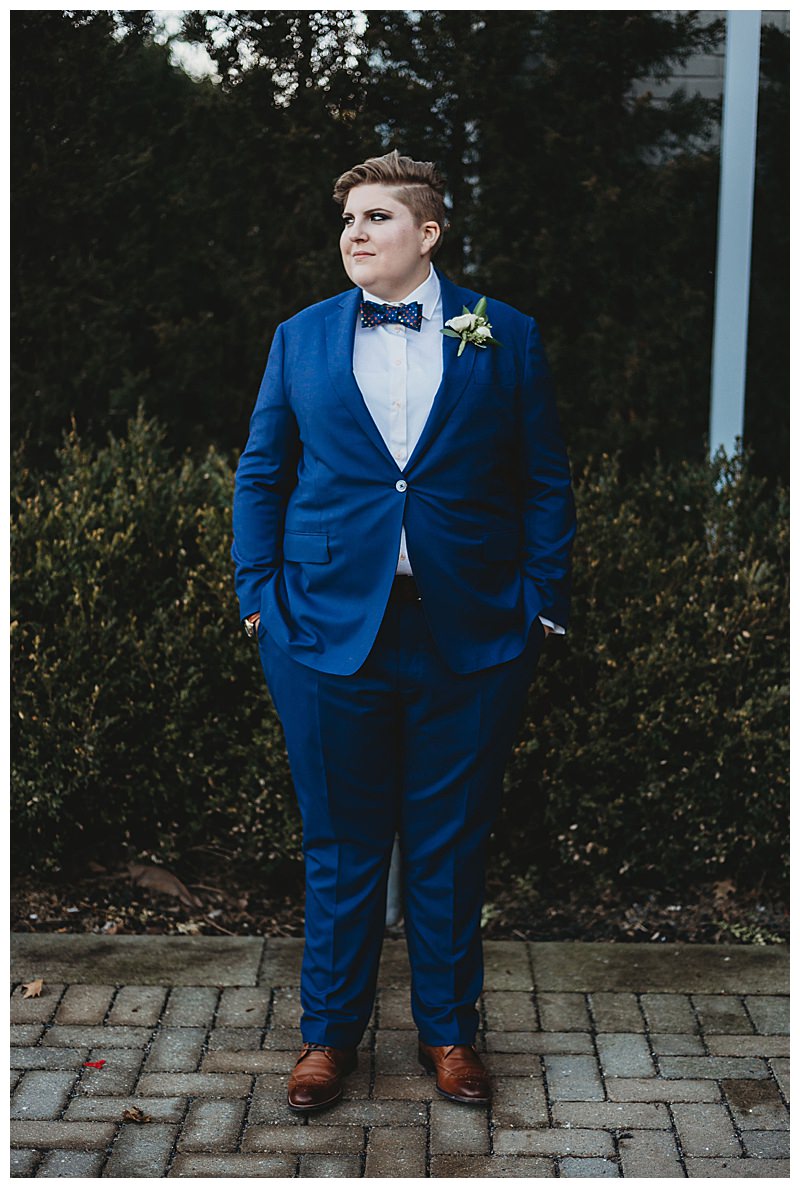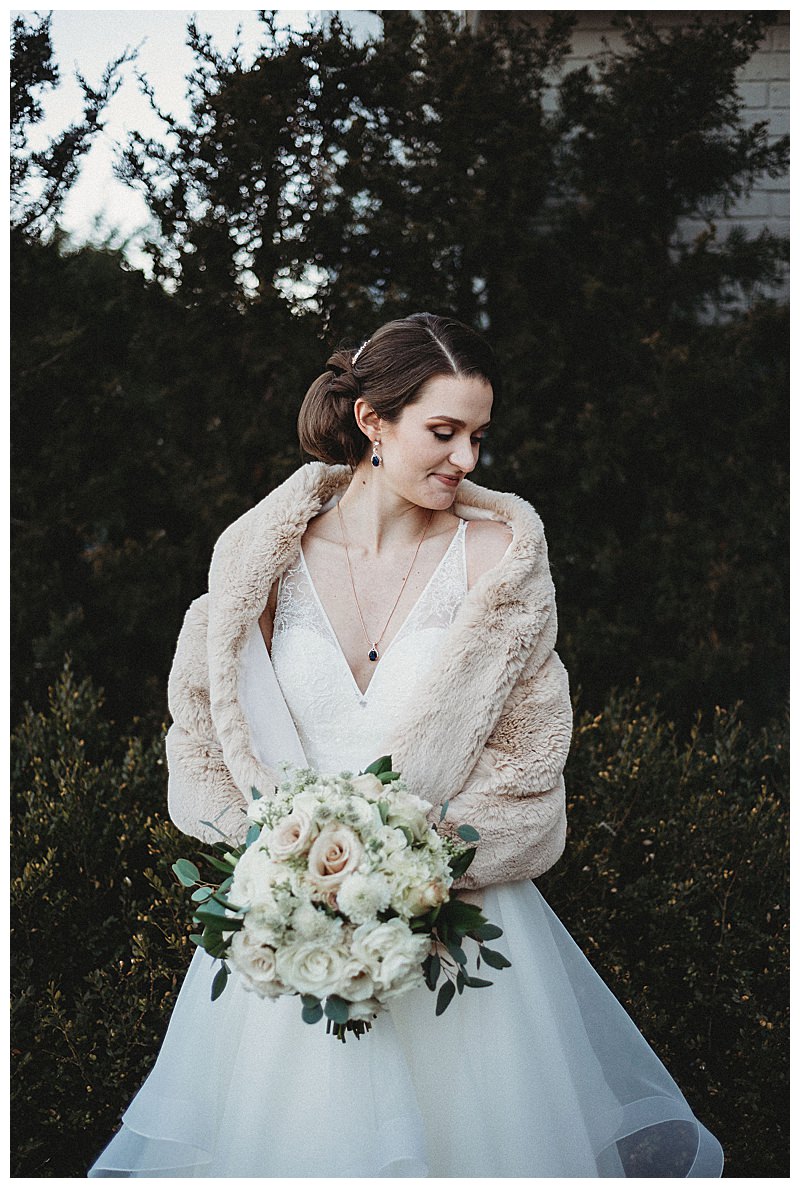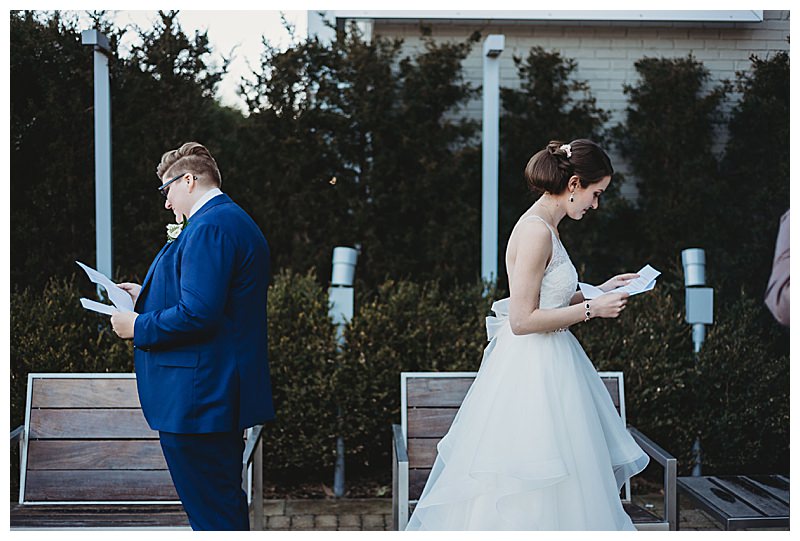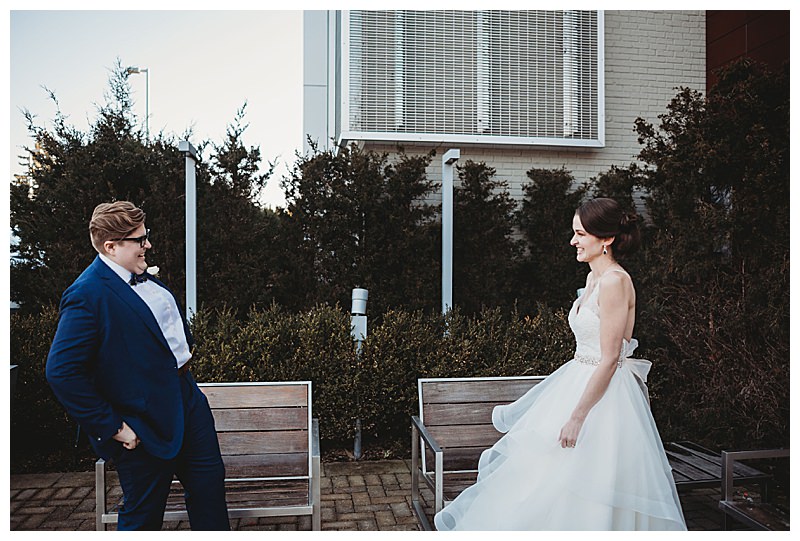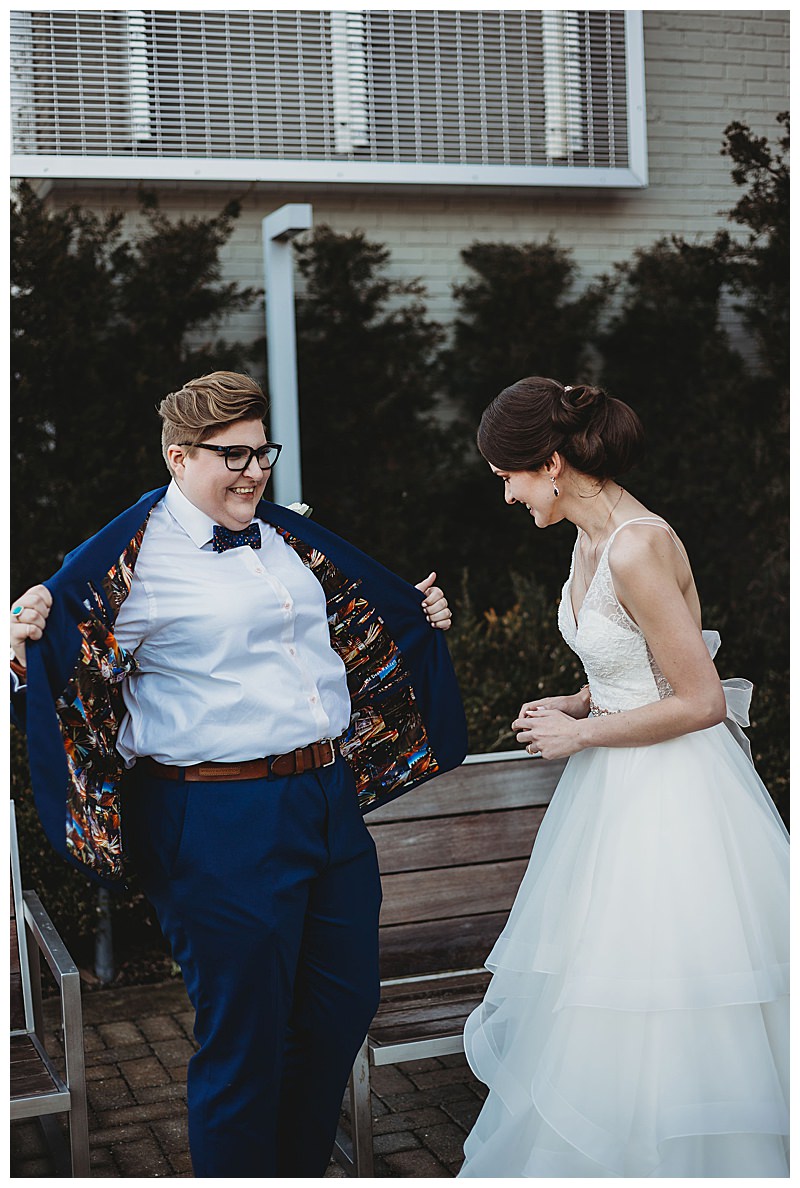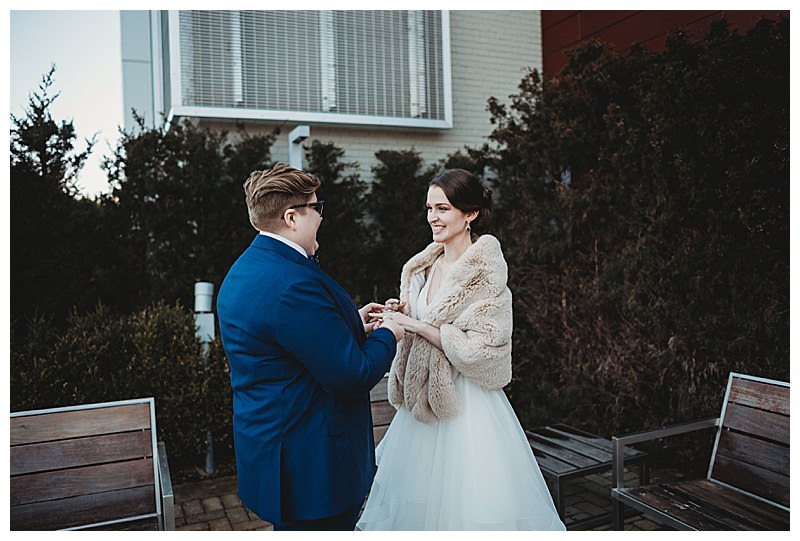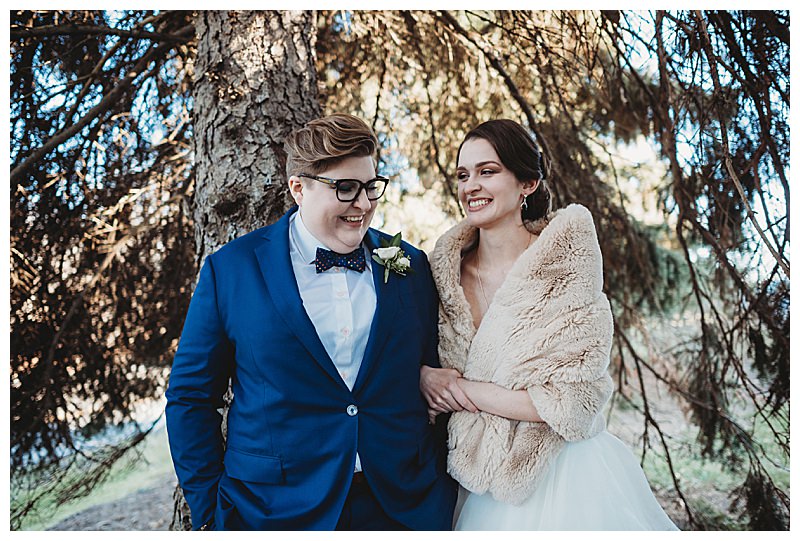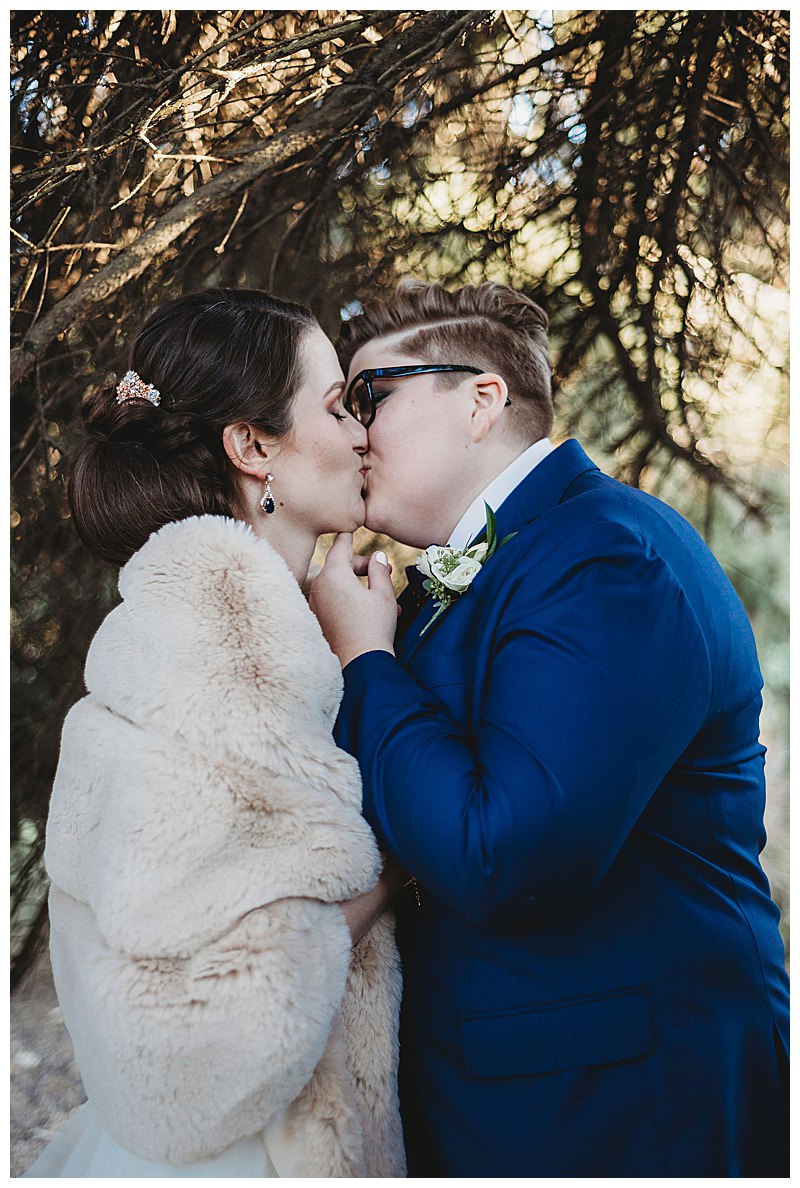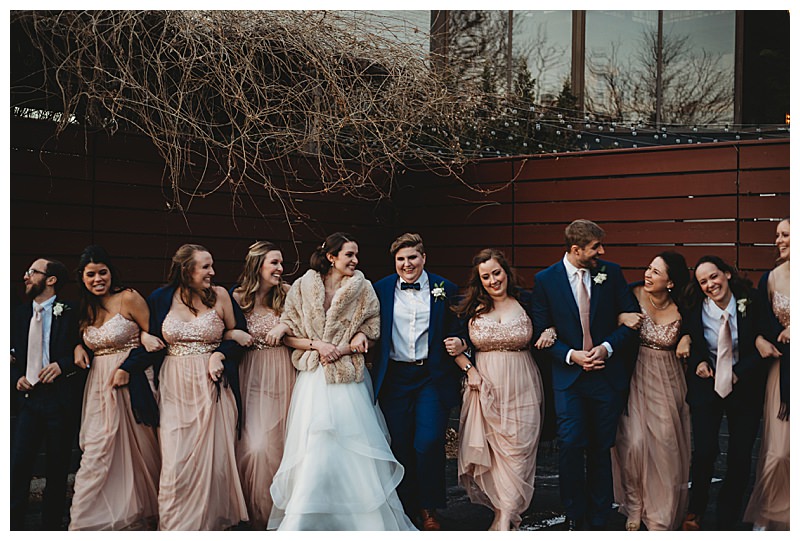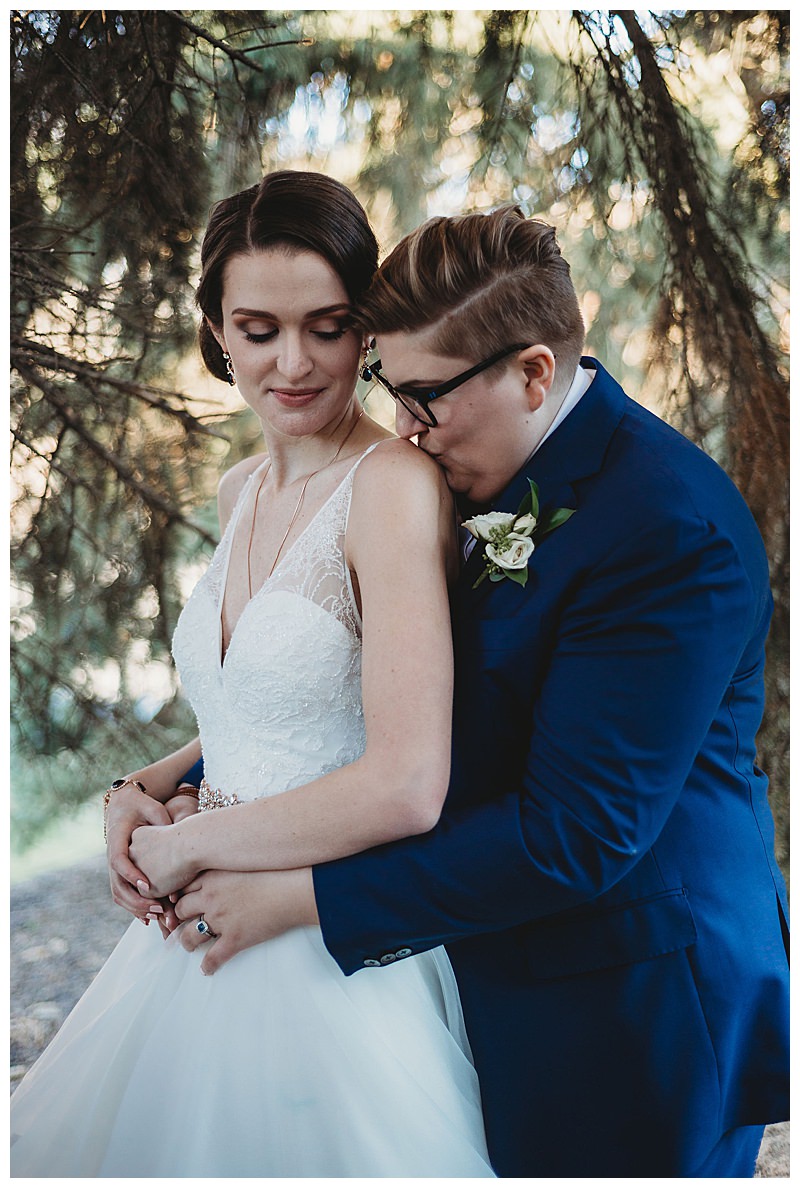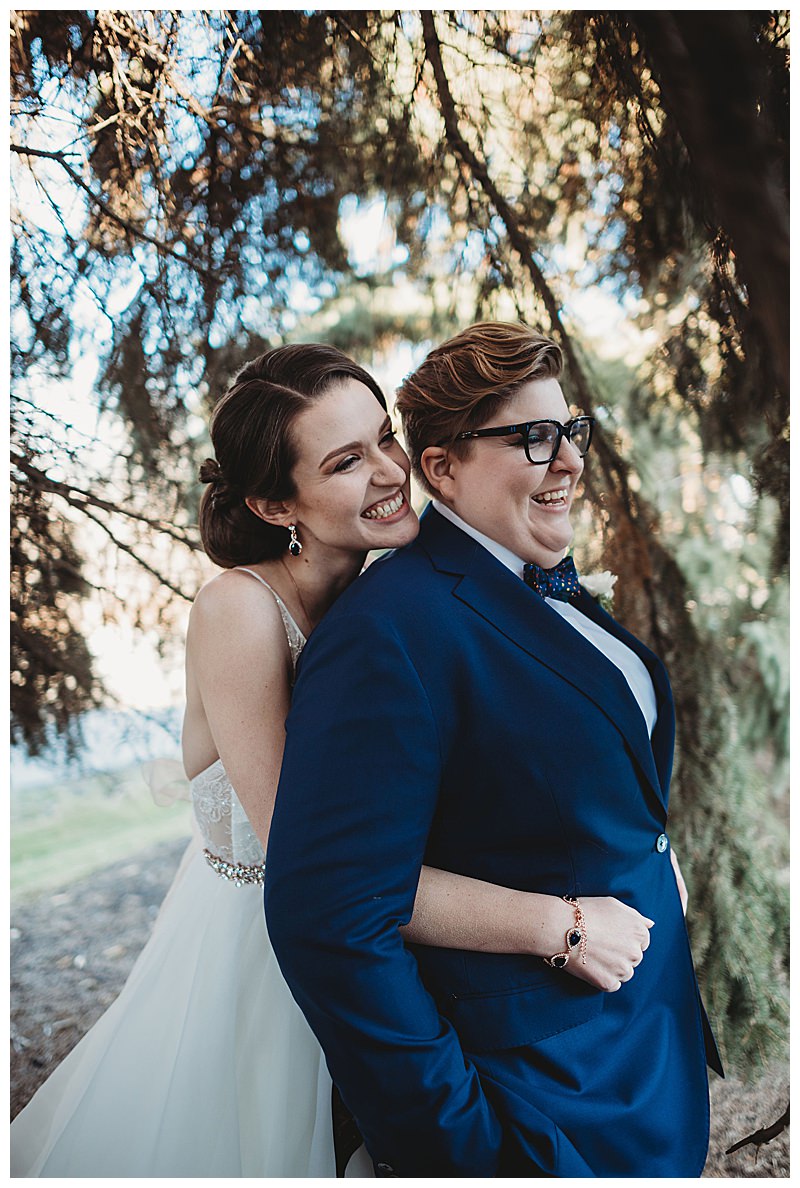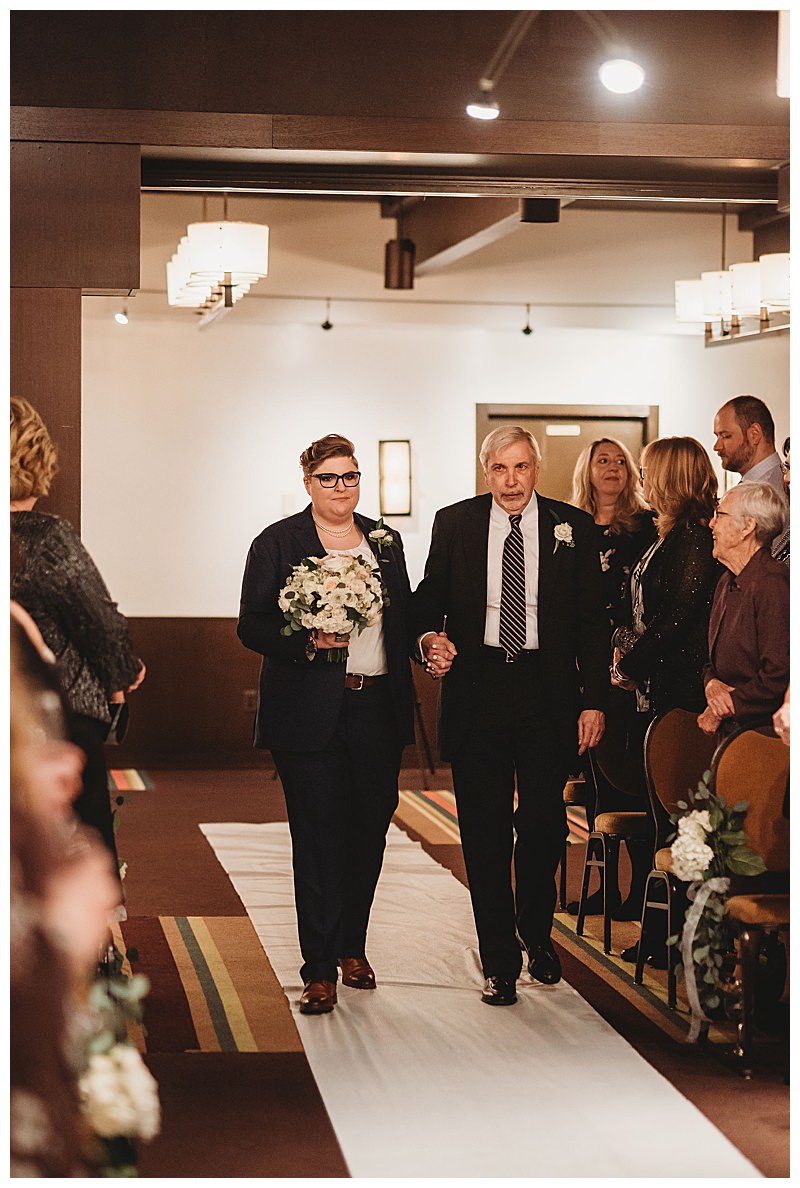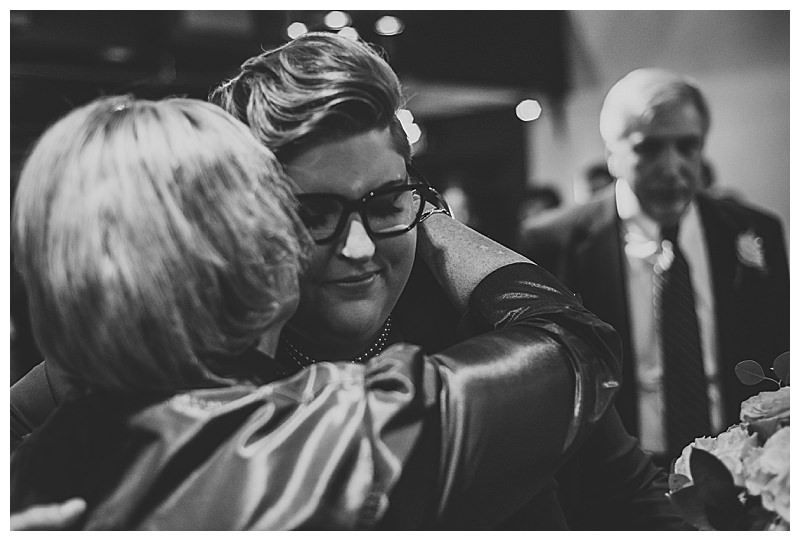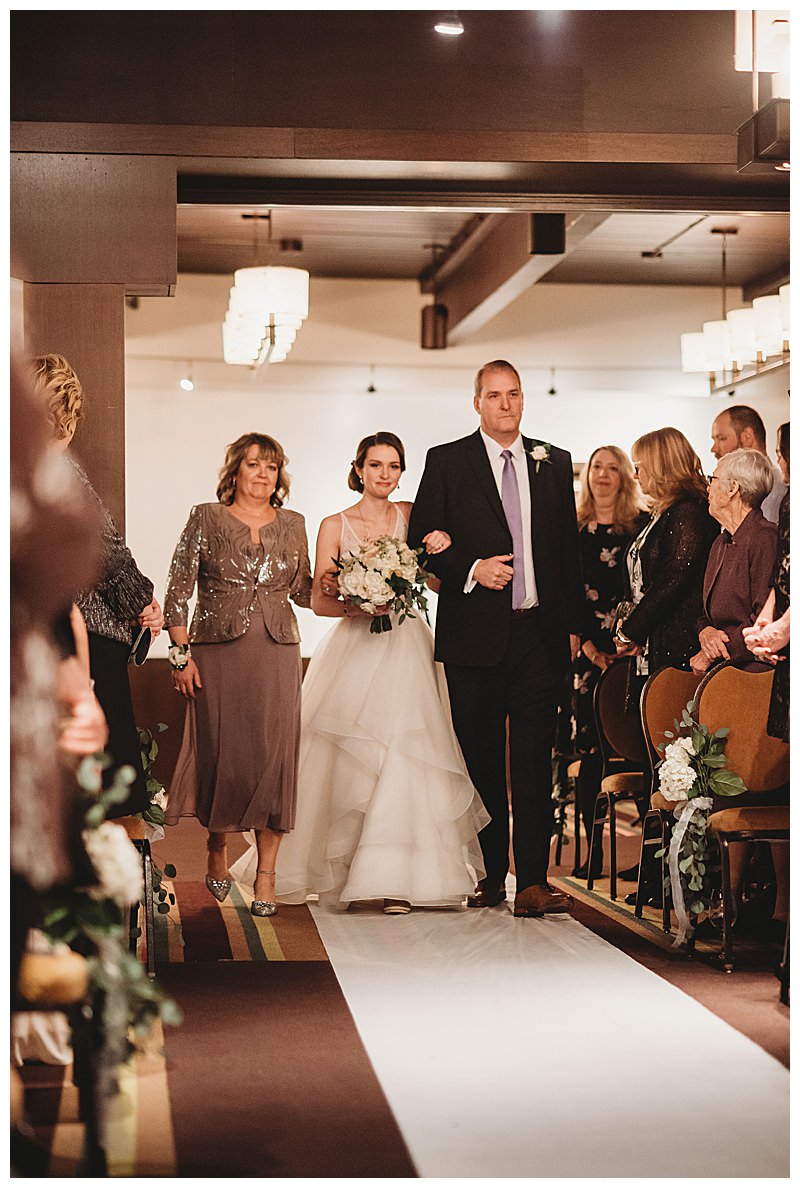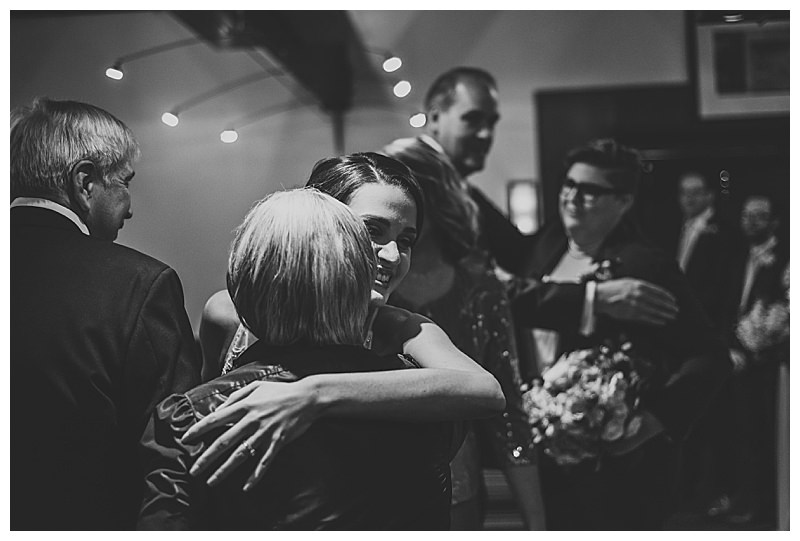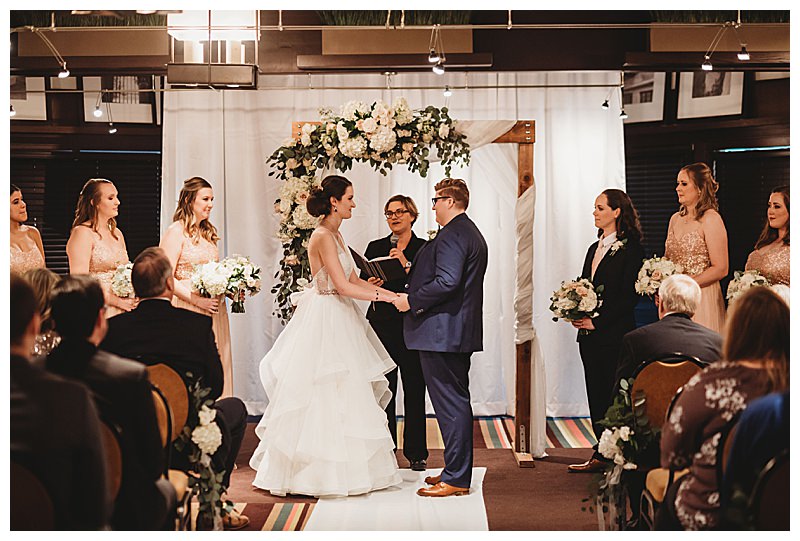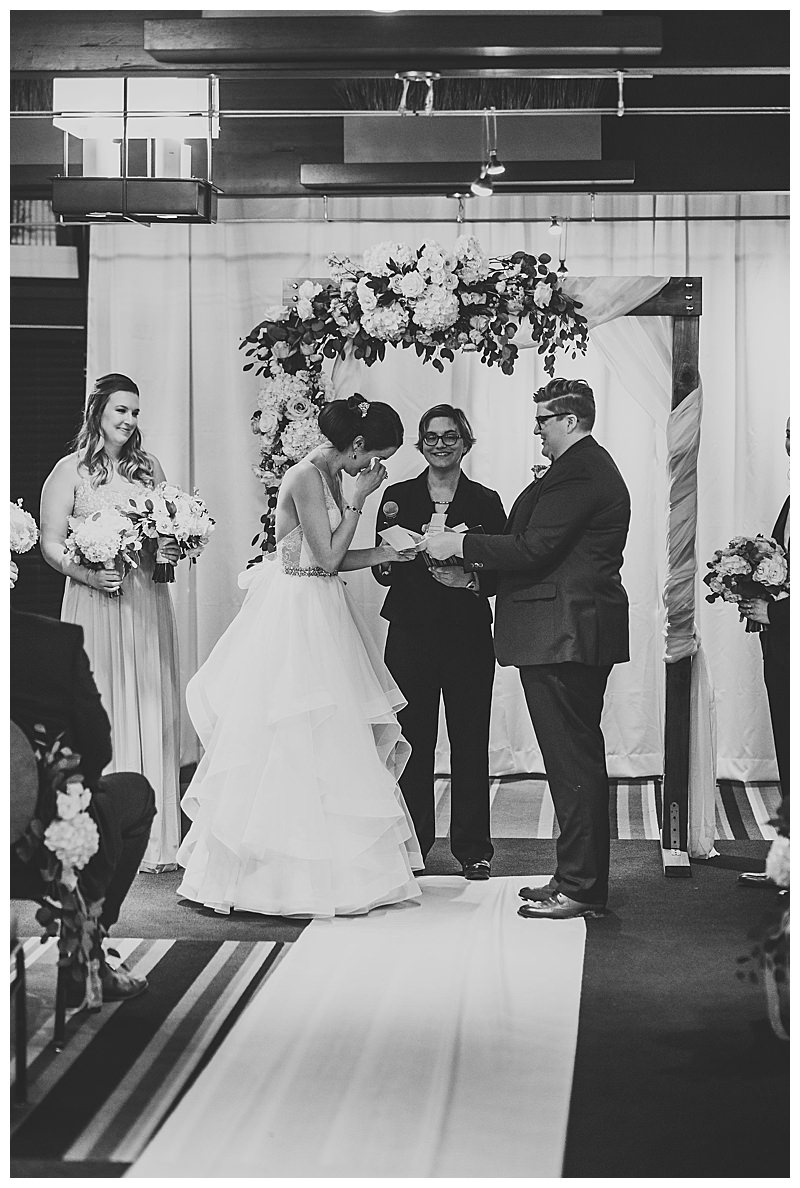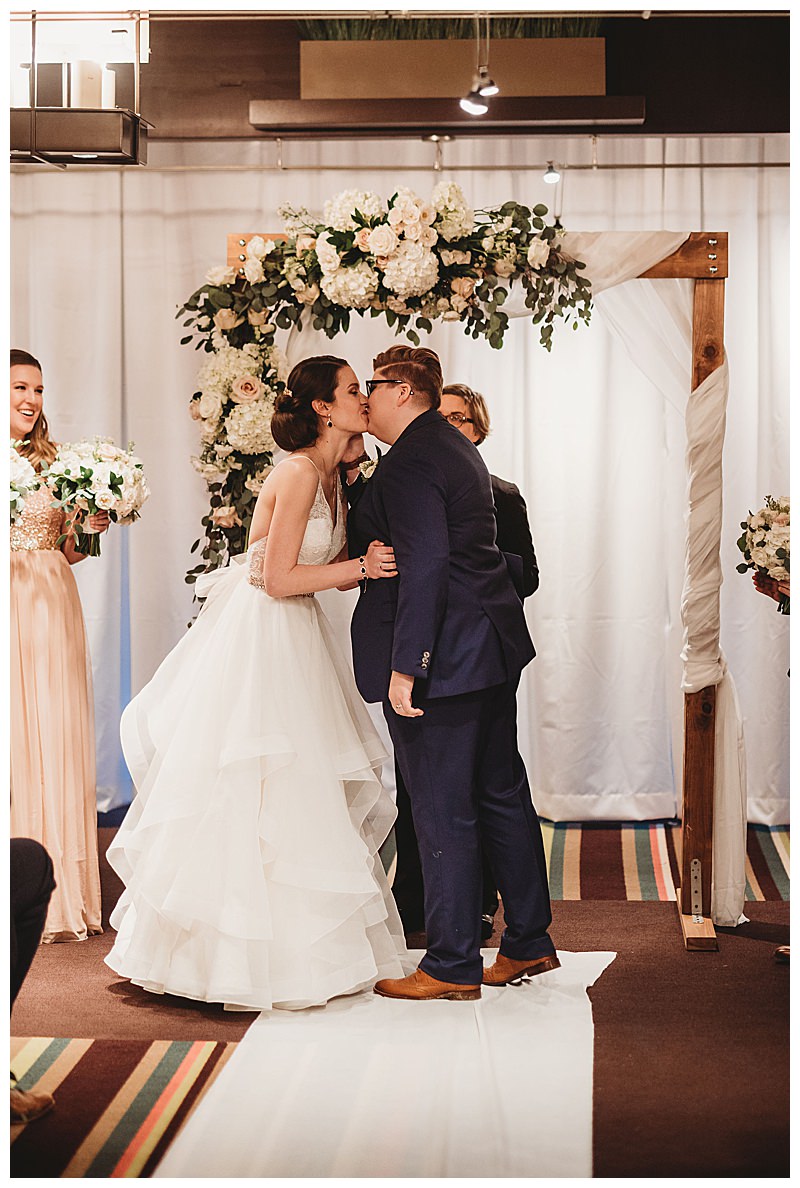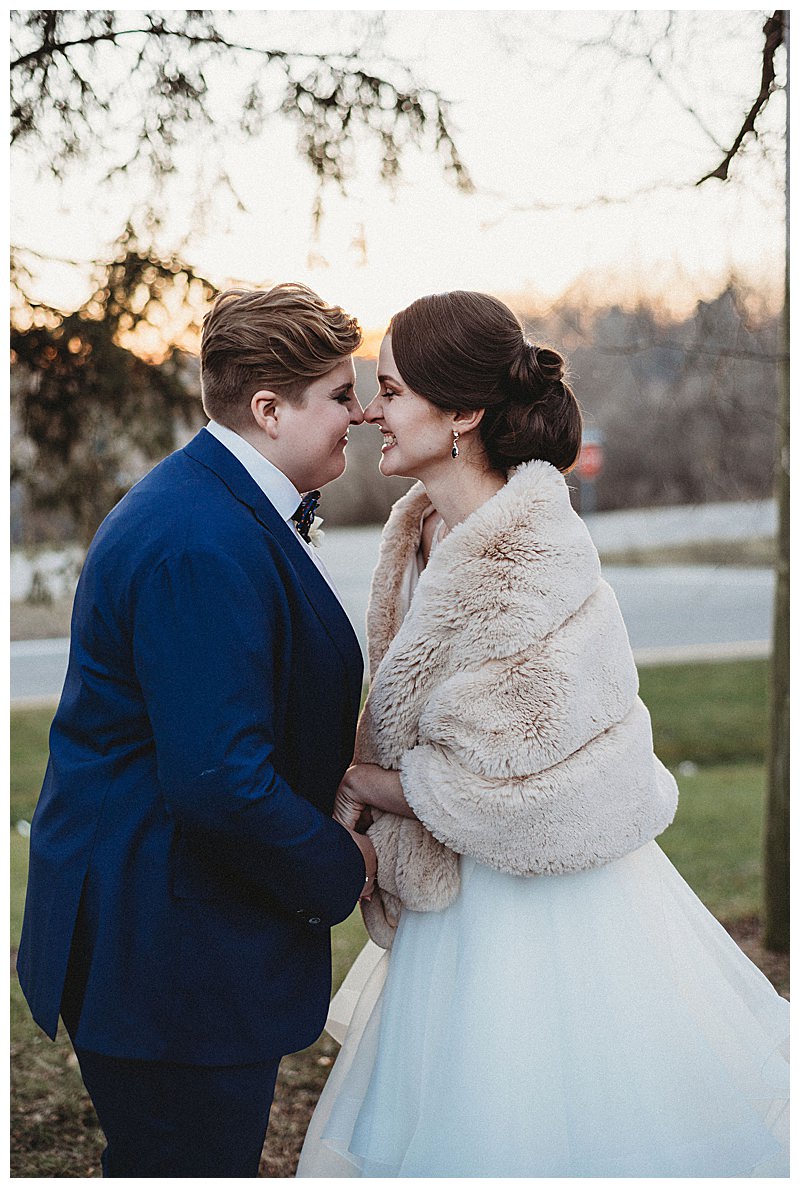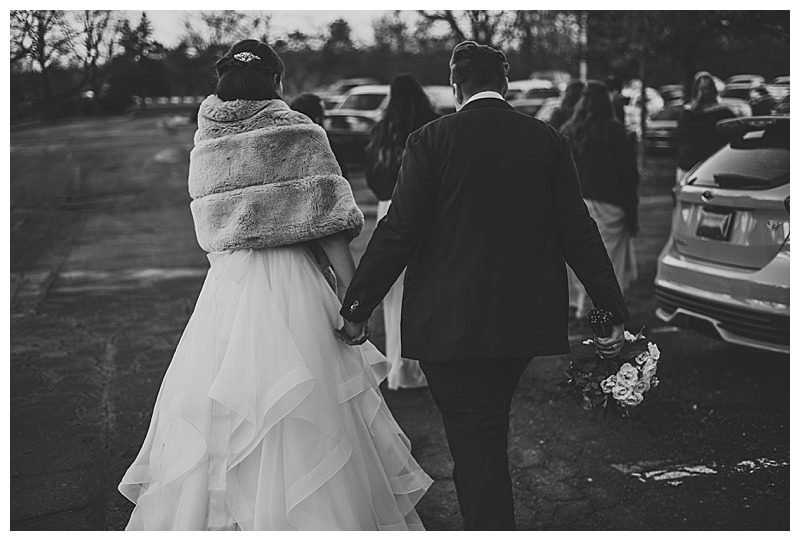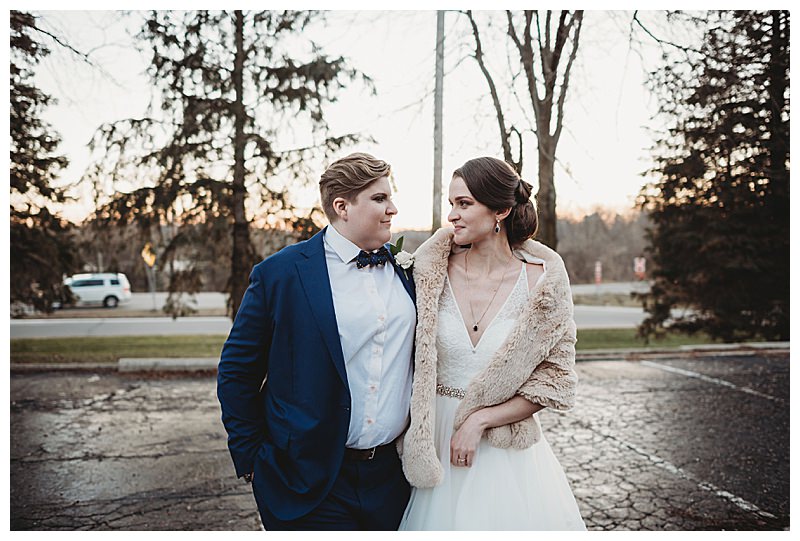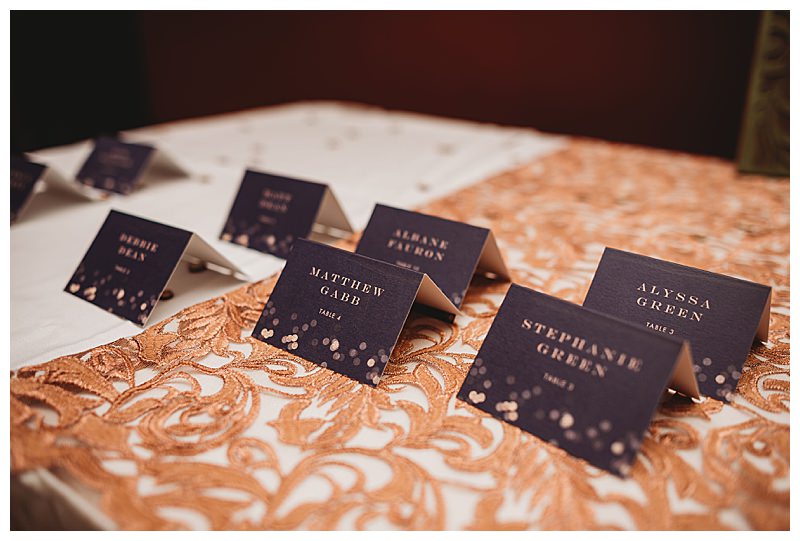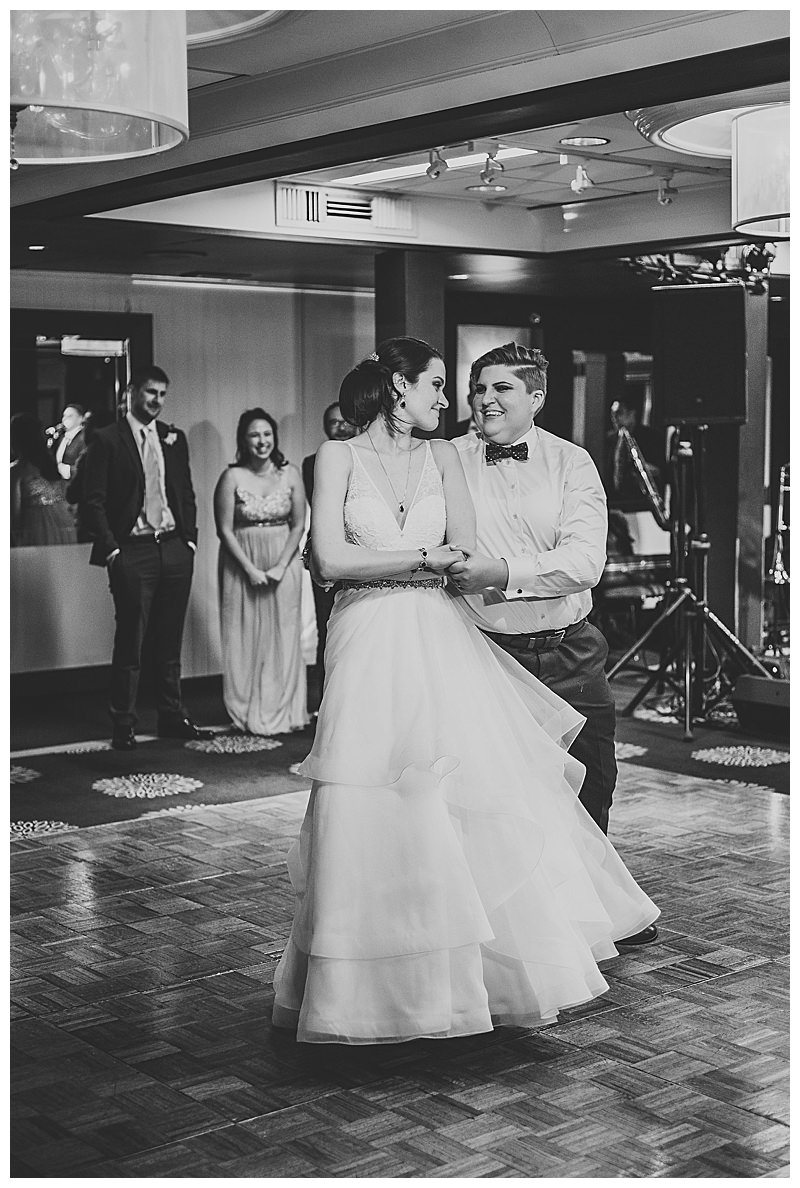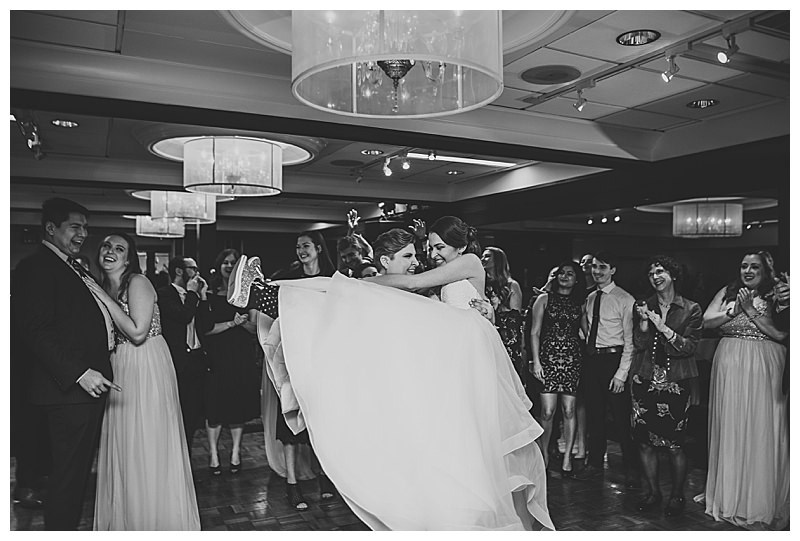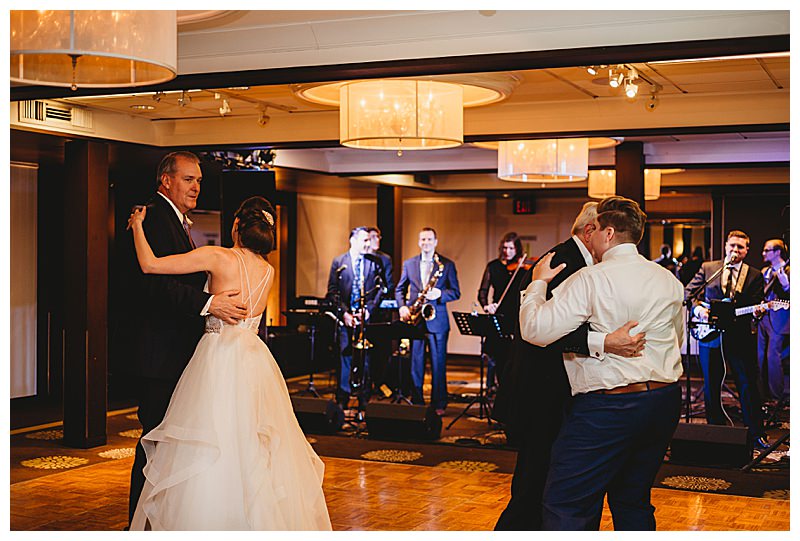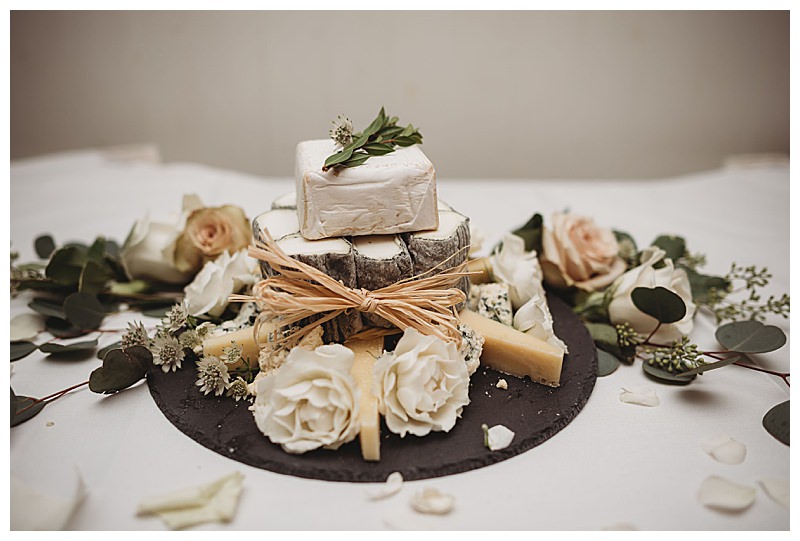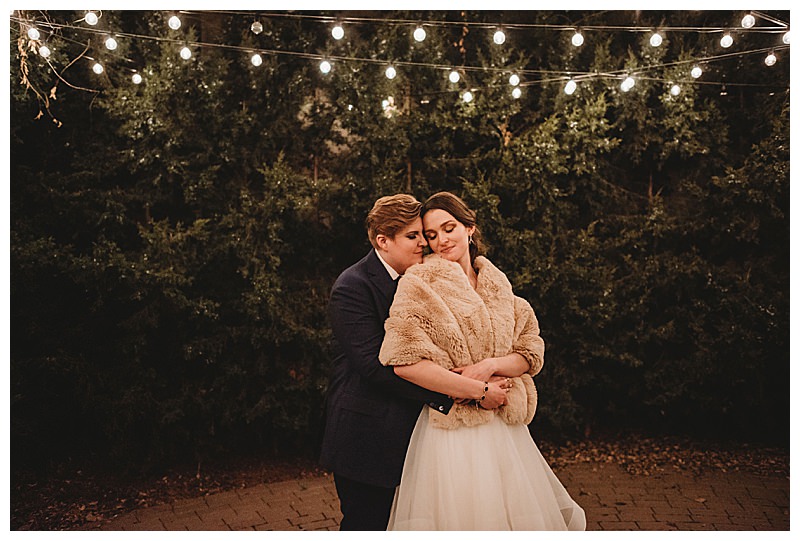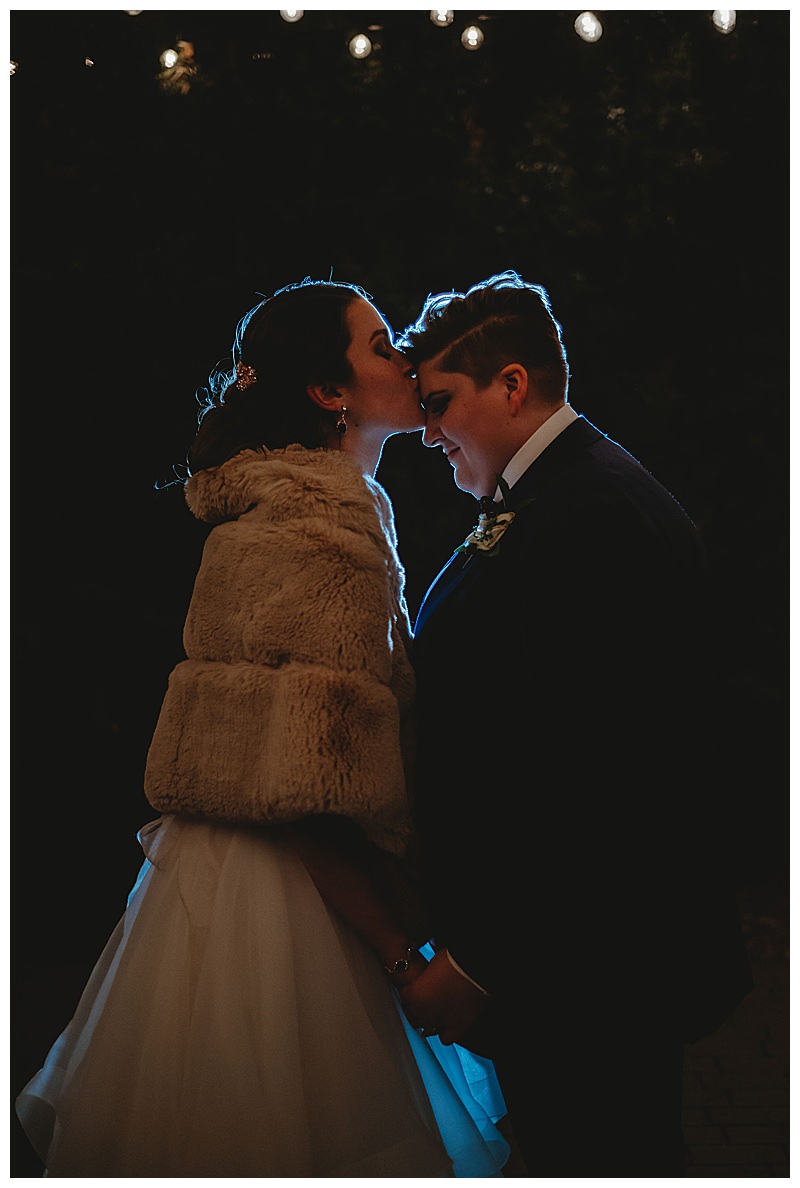 Shop the Wedding