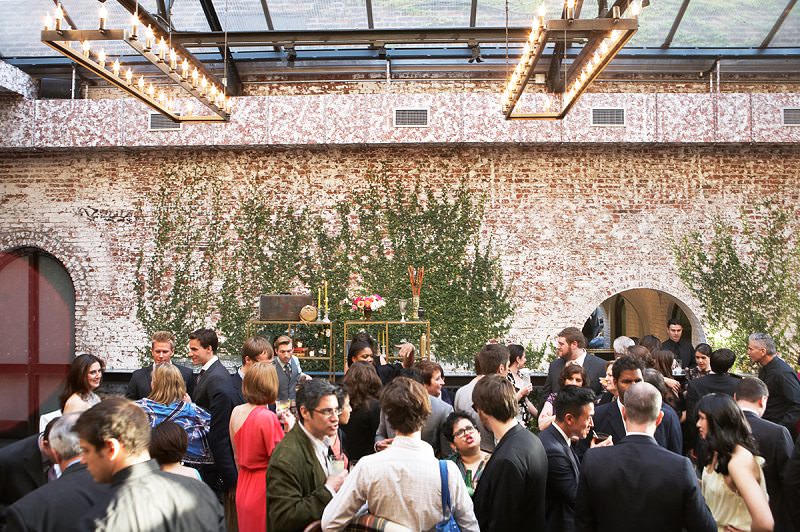 You've started the wedding planning process and realized, "Holy crap, I really need someone to help me stay on budget. And to tell me what the heck to do with all these mason jars. And to make sure the caterer arrives on time. I need a wedding planner!" Sound familiar?
Planning, design and coordination … as often as these three talents are seemingly looped in together, what most people don't realize is that they are three very different job titles …
It's easy to be confused, particularly when there's so many talented folks in the wedding world who are willing to wear all three hats. (Though you should expect to pay for all three titles.) So before you start the hunt for that other special someone for your wedding, let's break down each particular role so you'll know exactly what you should be searching for.
Wedding Planner: This person is armed with a Rolodex of talented vendors (think florists, DJs, cake designers) and an impeccable ability to stay calm under stressful circumstances. They love logistics and will be your advocate at meetings, help keep your budget on track and will do almost anything to make sure your day goes off without a hitch. They're usually with you from the very beginning of the planning process to the end, and by the time the vows have been exchanged, they're likely to have become your new lifelong friend.
Hire If You Need: help contracting vendors, basic guidance, budget assistance
Wedding Designer: When you describe your wedding as "rustic," "modern" or "classic," that's where the designer comes in. They're the geniuses behind the look and feel of the day and help curate the design details. Guiding you from the style to palette to centerpieces, all of the aesthetic elements are handled by the designers, who should have rental and technical connections (such as lighting design and construction) to implement your vision. They'll turn your Pinterest board into a polished event that represents you as a couple.
Hire If You Need: inspiration direction, design and decor ideas
Wedding Coordinator: If you're the kind of couple who wants to manage all of the details leading up to the day but don't want to deal with deliveries and setup day-of, then you'll want to hire a wedding coordinator. Some venues offer a coordinator with their wedding packages to help things run smoothly day-of, such as setting up the reception, ensuring the catering arrives and help keep everyone involved on schedule. Keep in mind that rarely does a "day-of" coordinator work just on the actual wedding day. They often need to be involved at least a month beforehand so they can coordinate with your other vendors to ensure a smooth timeline. This is also a much more budget-friendly option than a full wedding planner.
Hire If You Need: help coordinating on the day of your wedding, planning on a budget
Looking for a wedding planner, designer or coordinator? Search our Love List, where you can browse by Planning, Design/Styling or Day-Of Coordination!
Photo by Scott Clark Photo from Abe and Frank's Real Wedding, planned by Love List planner Jose Rolon Events