The stress and cost of planning a wedding nearly had Vanessa and Trent sprinting to the courthouse to tie the knot. But when they visited River Ridge Ranch for a music event, Vanessa's vision for her wedding day was suddenly complete. "Within moments of coming into the ranch, I could picture our special day being there," she says. "With the help of our families we were able to do something intimate still but a little more special than our courthouse wedding."
With Alexandria Vail Photography behind the lens to capture the magical moments, Vanessa and Trent said "I do" in an intimate woodland wedding at the foot of the Sierra mountains in California. "Our wedding was so small — only about 30 people all together," Vanessa says. "So every moment of it was special."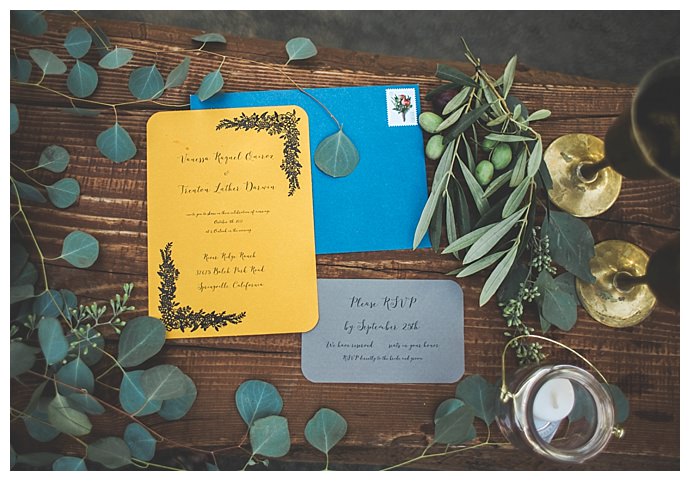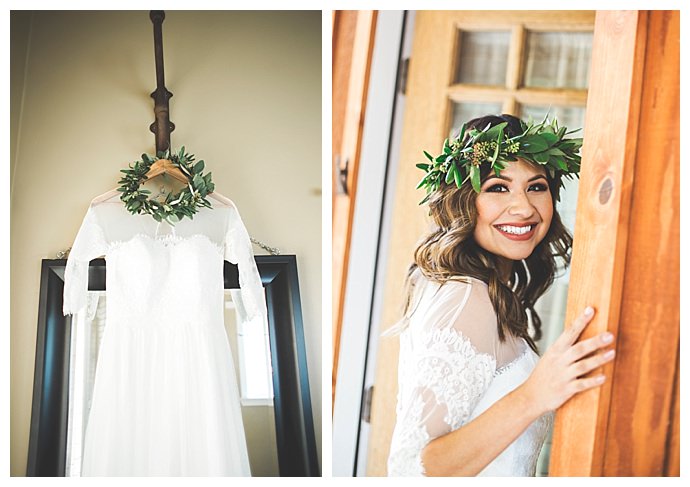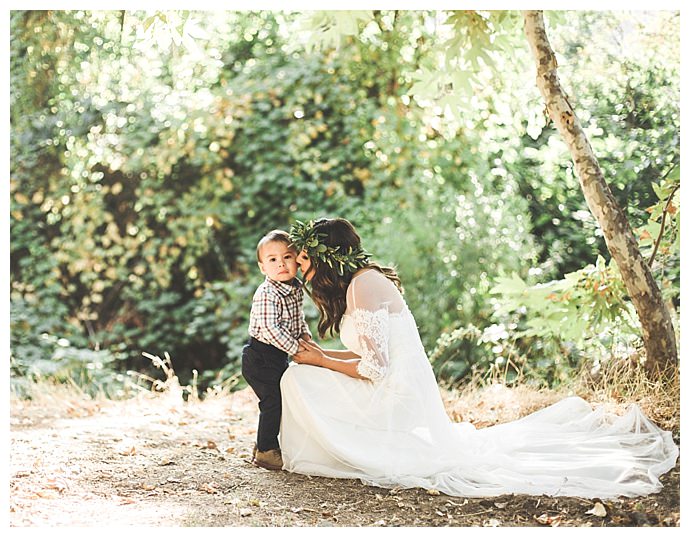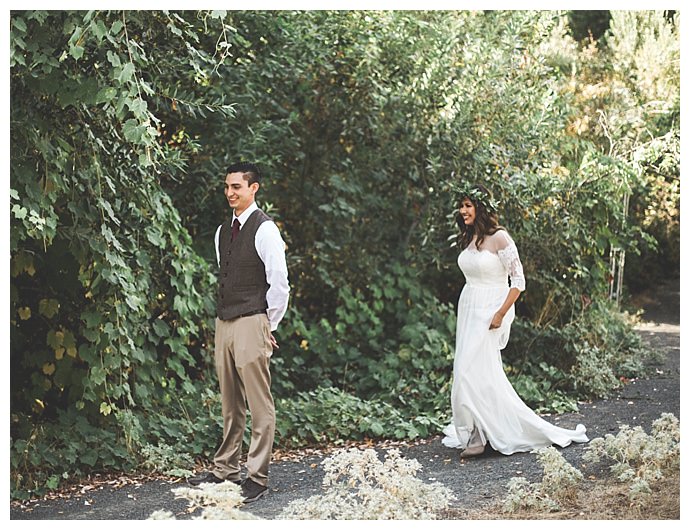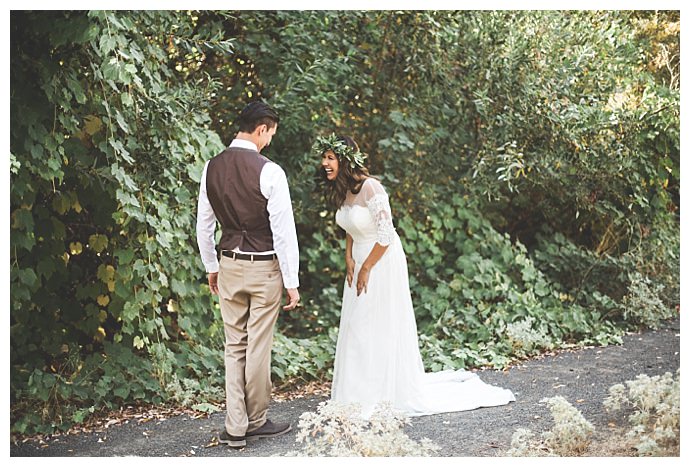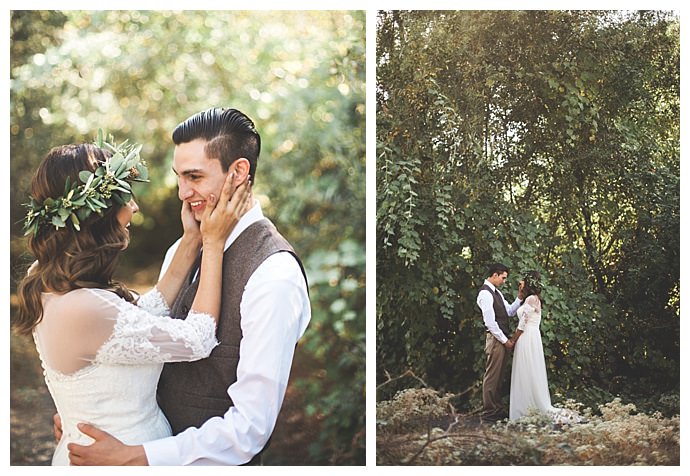 The Love Story
Trent and Vanessa were working at the same restaurant when they first met. Vanessa was the host and Trent would occasionally walk by and tell her how pretty she looked, but they hadn't actually had a full conversation. That all changed at a work gathering one night when they started talking. "We continued all night long until our friends were ready to leave," Vanessa says. "He told his friend after the party that night that he was going to be with me one day, and now we are together forever."
To ensure they would be together forever, Trent decided to surprise Vanessa with a proposal one night when his family was in town. "It seemed to be a regular night to me, though I suppose I should have thought something of the Christmas lights being put up inside the house in March," Vanessa says. "We were all having dinner when Trent dropped to one knee and popped the biggest question. Easy yes! He's the love of my life."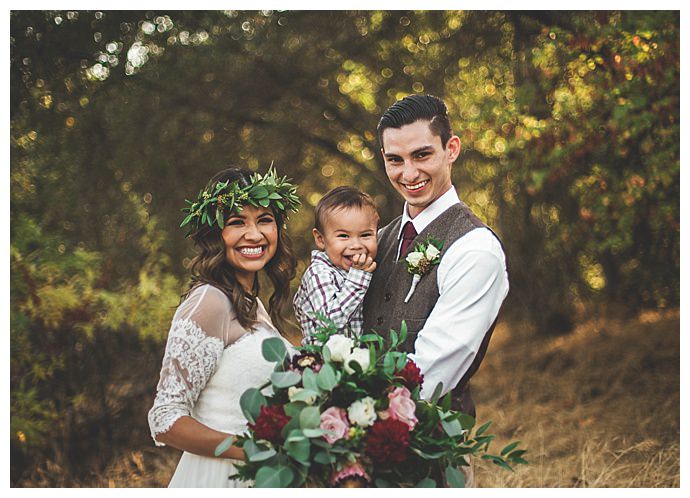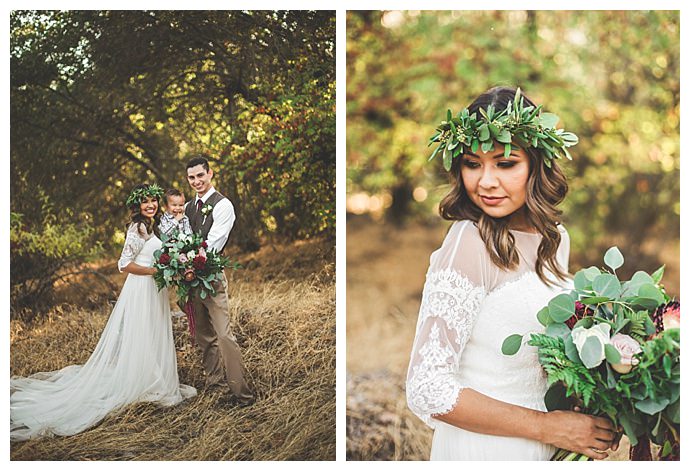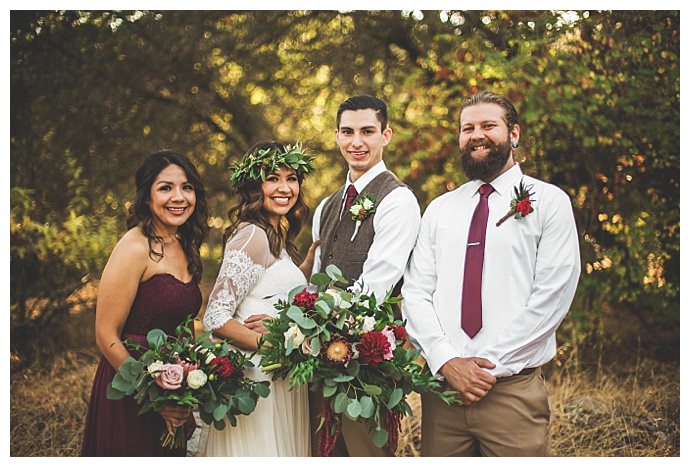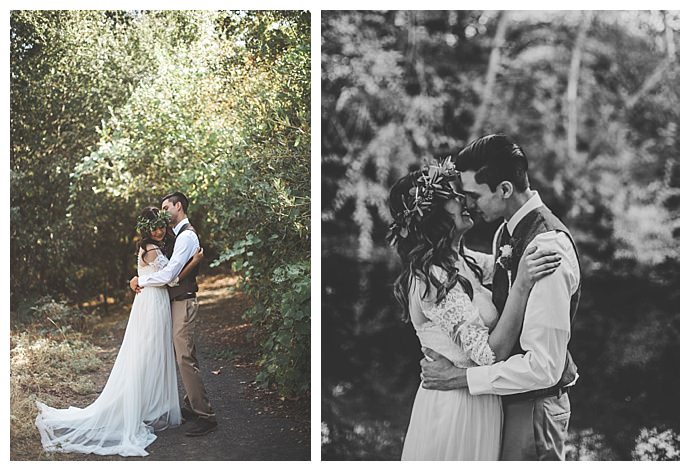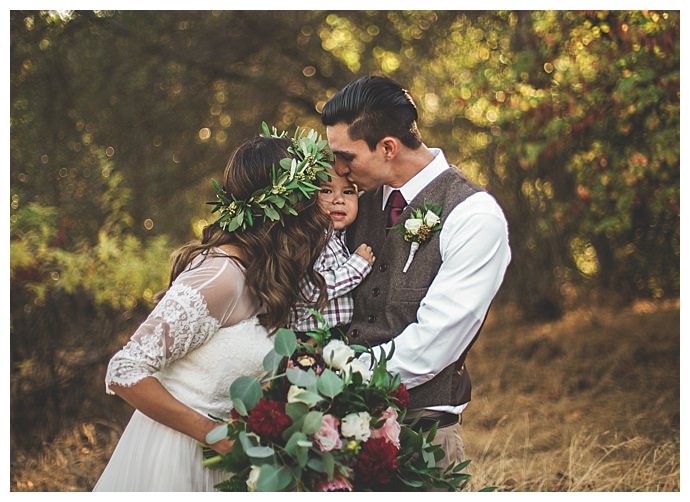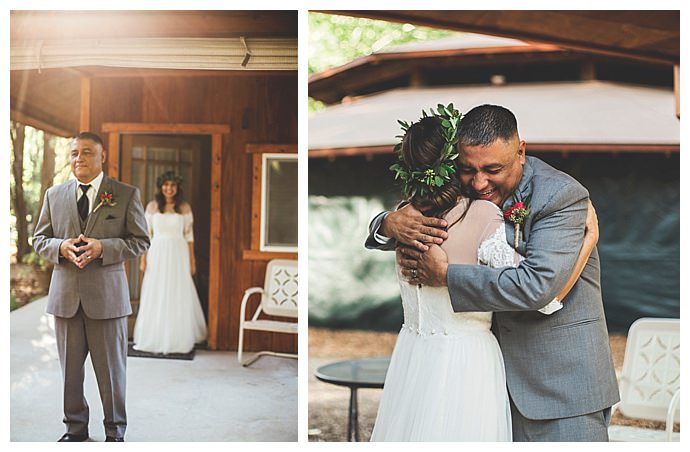 The Ceremony
For the ceremony, Vanessa fell in love with a beautiful wedding dress with an illusion top, a lace bodice and an ethereal tulle skirt that she accessorized with a lush crown of greenery. And just days before the wedding, she stumbled upon a tweed vest that she knew was perfect for Trent, and he paired it with a burgundy tie and a boutonniere with white roses.
At River Ridge Ranch, their dream of getting married outdoors became a reality as the sun peeked through the trees that served as a gorgeous backdrop for their vow exchange. With 30 of their closest friends and family in attendance, their ceremony had the perfect balance of laughter and tears that the newlyweds say they will never forget.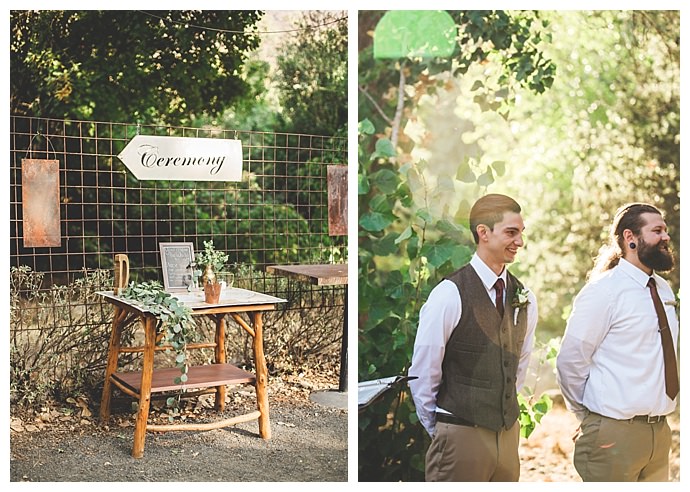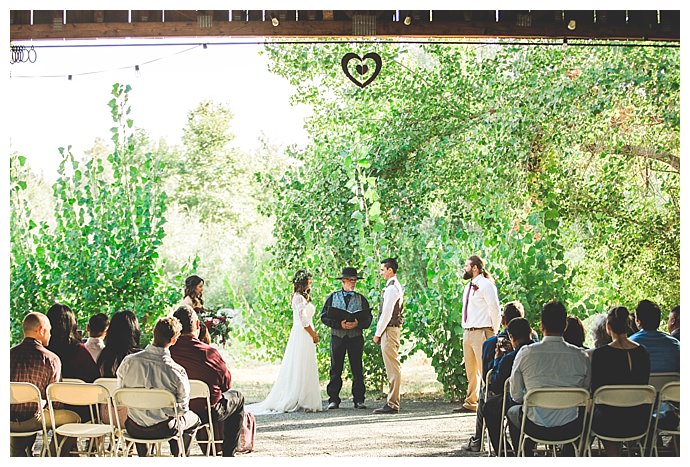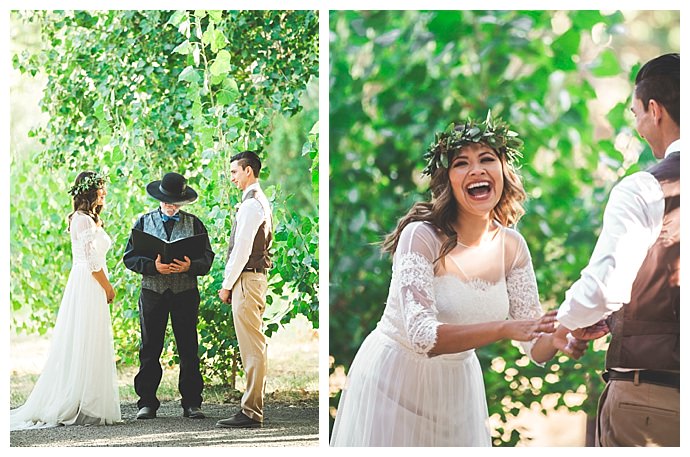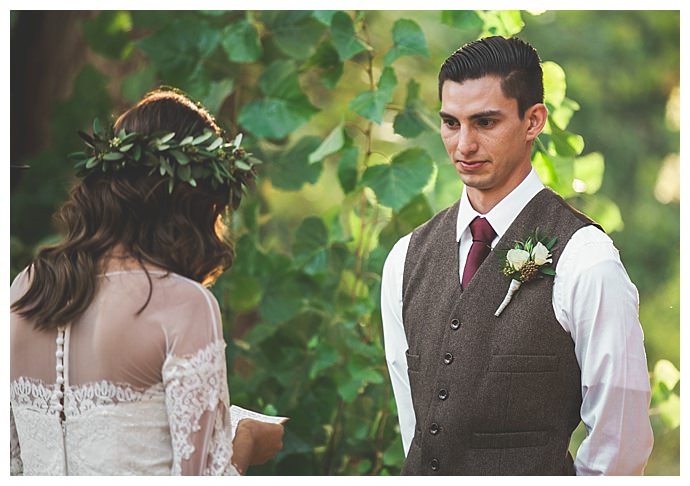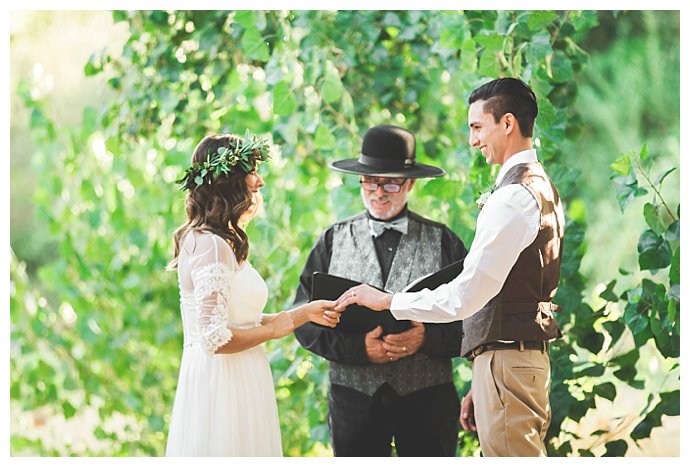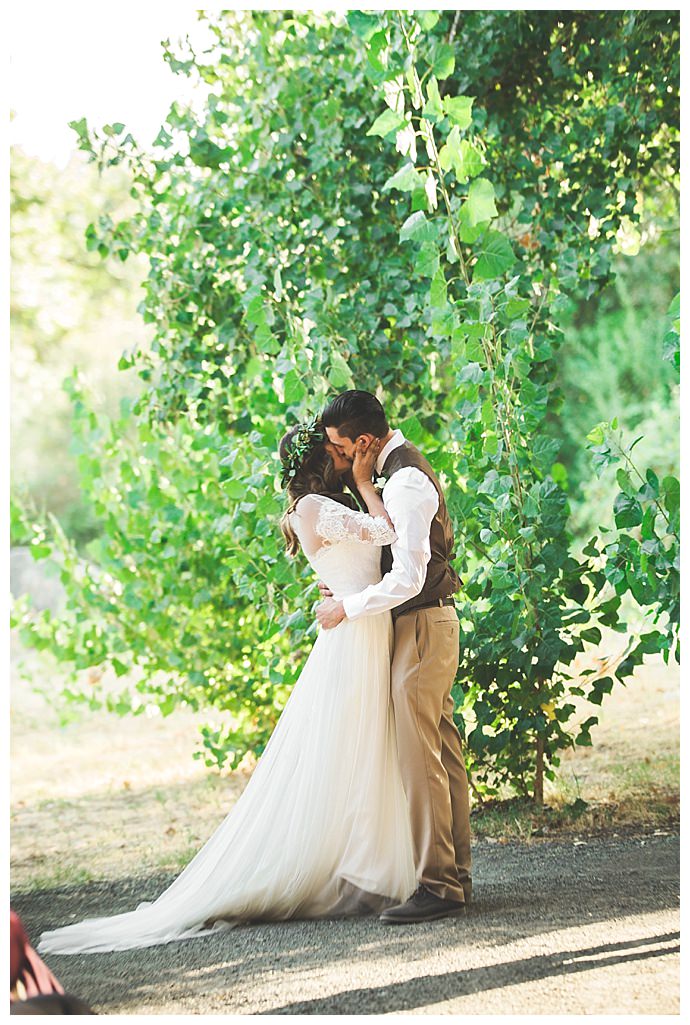 The Party
The natural beauty of the outdoor venue didn't require a lot of extra decor, so Vanessa and Trent used eucalyptus and olive leaves cut fresh from their friend's and neighbor's trees to decorate the reception table. Sprinkled in between the garland of greenery, they had vintage glassware and dishes from Vanessa's sister in law's rental company, Fern and Bone. "The tablescapes that are put together with her pieces are the loveliest," the bride says. "We did a mock set up of the table setting a couple months before, and that was the first time while I was planning that it started to feel real. The excitement I felt on that day was only a small fraction of what I felt the day of though when I saw the whole table set up. It couldn't have been more perfect." 
Trent and Vanessa's close friends also baked their beautiful two-tiered naked wedding cake. "As soon as we both had a tasting of the pumpkin cake with the caramel cream cheese frosting, we died and went to heaven," Vanessa says. "They put little olive leaves all around the cake as well to go with the rest of our greenery, and it was gorgeous."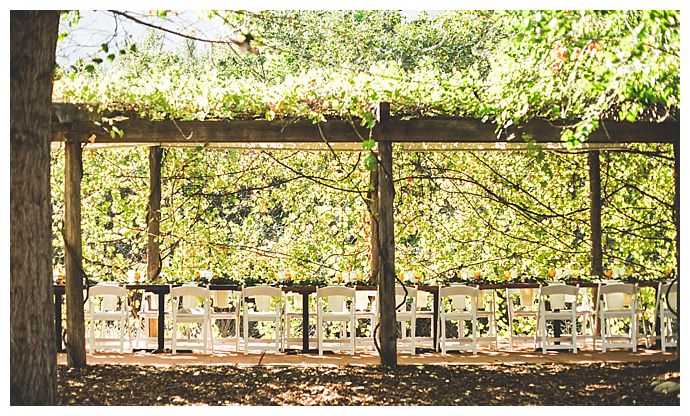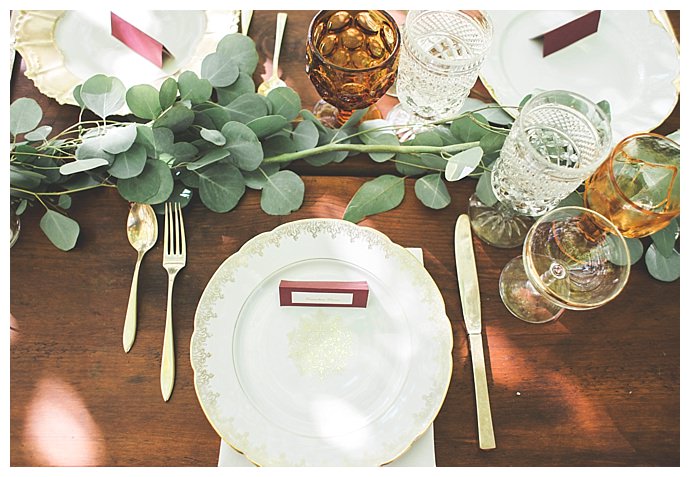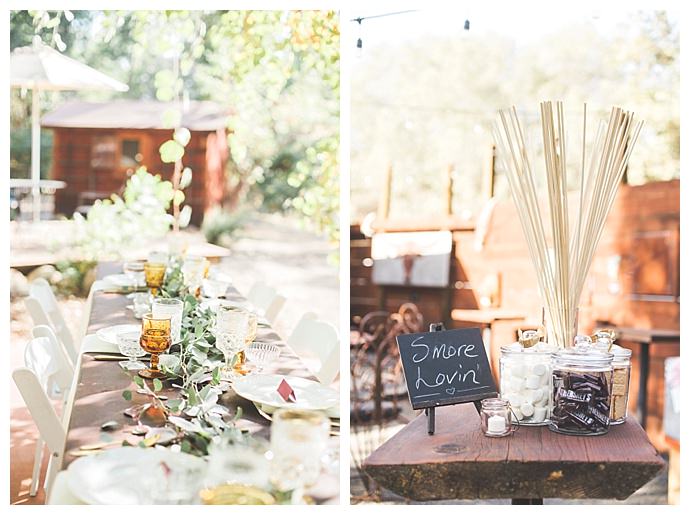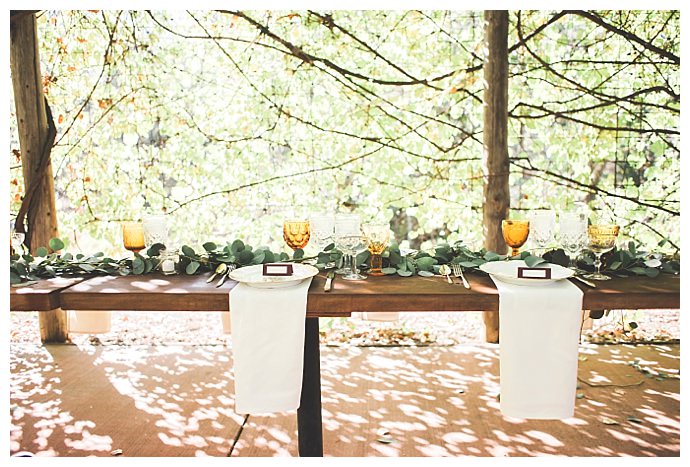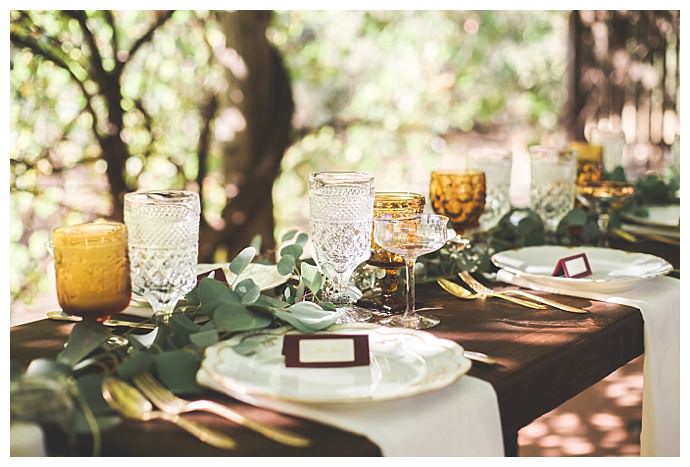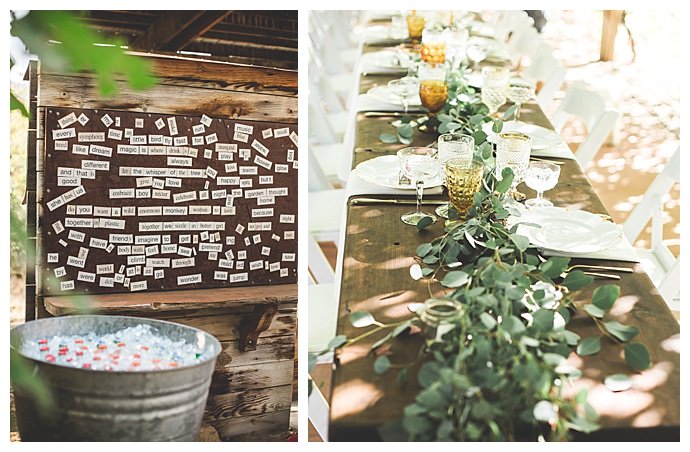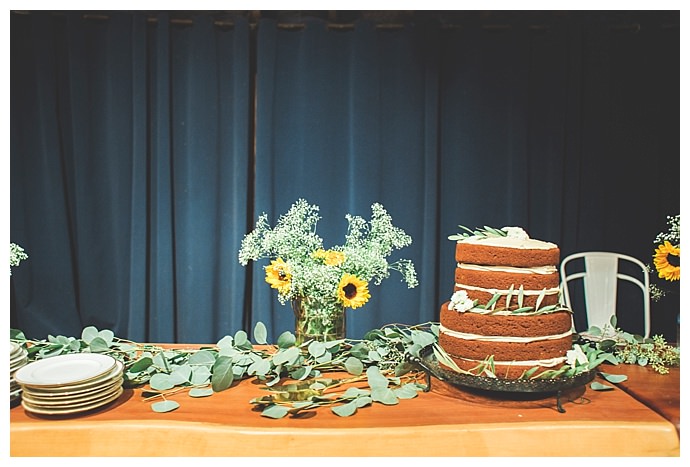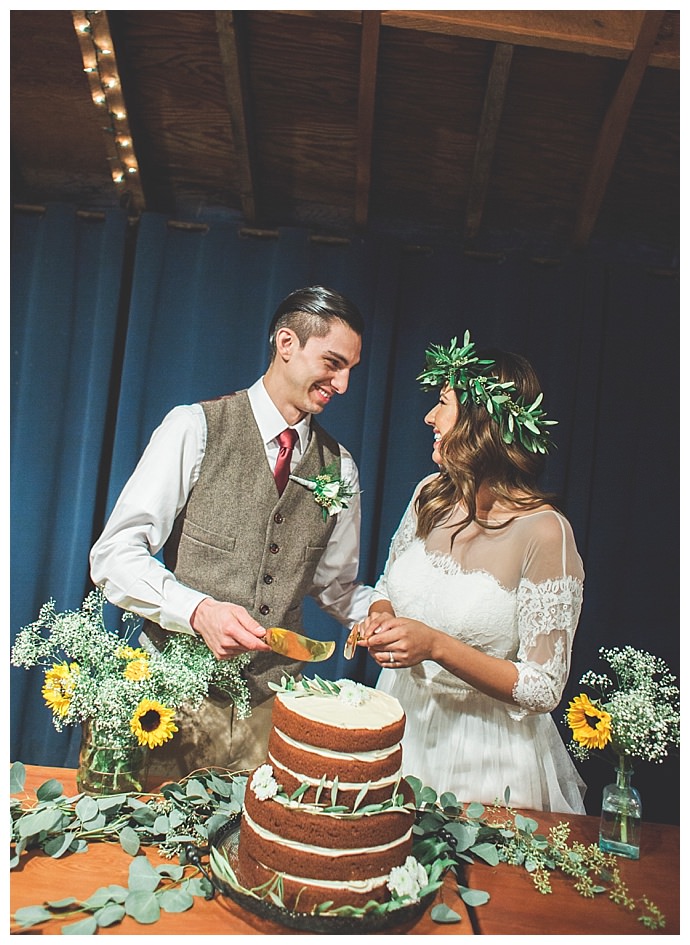 Memorable Moment
"One of my favorite parts of that day was seeing Trent for our first look pictures," Vanessa says. "I was so nervous all day long even though everything was going according to schedule, and yet the nerves were unreal. As soon as he turned around and I saw his big smile, my mind was at ease, and I couldn't wait to marry him."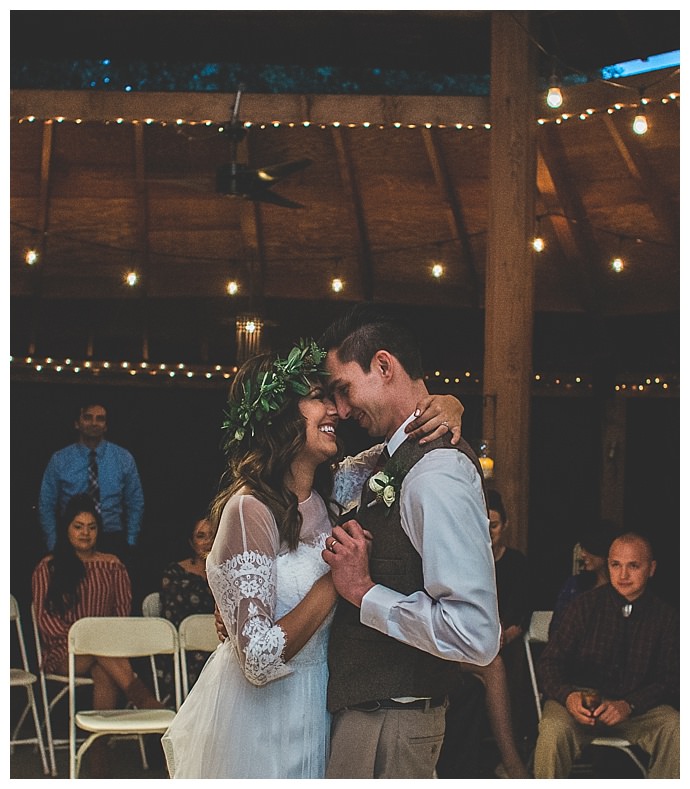 Submitted via Matchology
*Editor's Note: This post contains affiliate links. Each time you purchase an item via our affiliate links, Love Inc. is receiving a small percentage of the sale, thus you are helping our small, equality-minded business grow and allowing us to provide more content for YOU! Isn't that just fantastic?
Written By: