The southernmost tip of Mexico's Baja Peninsula, Los Cabos is one-half party zone (Cabo San Lucas) and one-half artisanal elegance (San José del Cabo), so you're sure to find activities that fit your vibe.
We've put together the perfect Los Cabos honeymoon itinerary, featuring a wide variety of activities that tap into the beautiful local culture of the area.
DAY ONE
3pm: Arrive at check-in to your Blue Desert Cabo villa, an LGBTQ-owned portfolio of properties that prides itself on luxury and offering their guests a bespoke experience.
7pm: Freshen up and head to Acre, a hip property tucked in the foothills of San José del Cabo. Their restaurant menu offers a marriage of global influences and local ingredients that evolve with the seasons. Savor the innovative cocktail program, where award-winning compositions are elevated by produce grown just beyond the confines of the bar.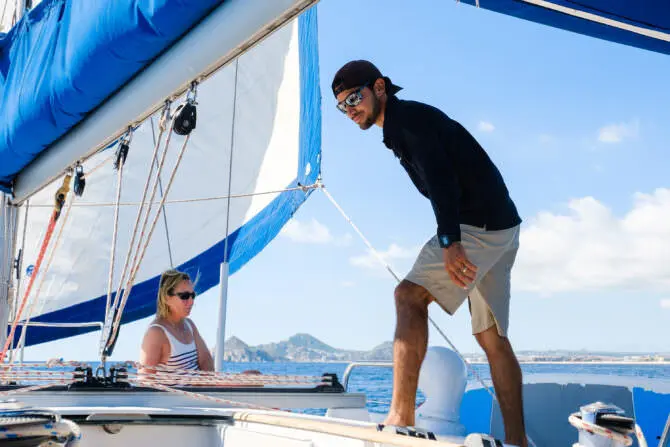 DAY TWO
7am: Enjoy a made-to-order breakfast for two, poolside, by one of Blue Desert Cabo's private chefs.
9am: Embark on a luxury sailboat ride on the Sea of Cortez, and if you're feeling up for it, jump in for a snorkeling adventure.
2pm: Time for lunch! At SUR Beach Club, dine table service or order right from your beach chair as DJs spin daily at this chic yet casual beachfront retreat.
4pm: Visit Flora Farms, a 25-acre working farm with a multitude of activities to choose from: watercolor workshops, nature-based spa treatments or browse their on-property Shoppes. and Grocery. (Don't miss their hous-made, seasonally flavored ice cream!)
8pm: Romantic dinner for two by a private chef at Blue Desert Cabo. Menus are tailored to your tastes, so choose whatever your heart desires. Enjoy a nightcap on the beach by a roaring fire to round out the evening.
DAY THREE
7am: Light breakfast bites on property before a relaxing beachfront yoga session at Blue Desert Cabo. (Option: sleep in!)
10am: Cooking class as Los Tamarindos, a culinary venue (also great for weddings!) with an expansive farm property only five minutes from downtown San José del Cabo. In the class, you'll harvest your own vegetables and herbs ,then in the stone-walled kitchen, you'll be guided in creating your own four-course meal, enjoyed afterward on the property's gorgeous grounds.
3pm: Head downtown to San José del Cabo's Gallery District and pop in and out of boutiques and street markets. This is the perfect opportunity to buy a local artisan gift to take home to a loved one (or yourself).
6pm: Happy hour at Baja Brewing Company. Take a brewery tour (pint in hand) and learn how they make their highly acclaimed cervezas.
8pm: Dinner at Casa Don Rodrigo. Unassuming until you step inside, this was the original house of Don Rodrigo Aragon, the first mayor of the town. Head to the garden out back for a truly enchanting experience (10/10 recommend the house special: fettuccine served tables).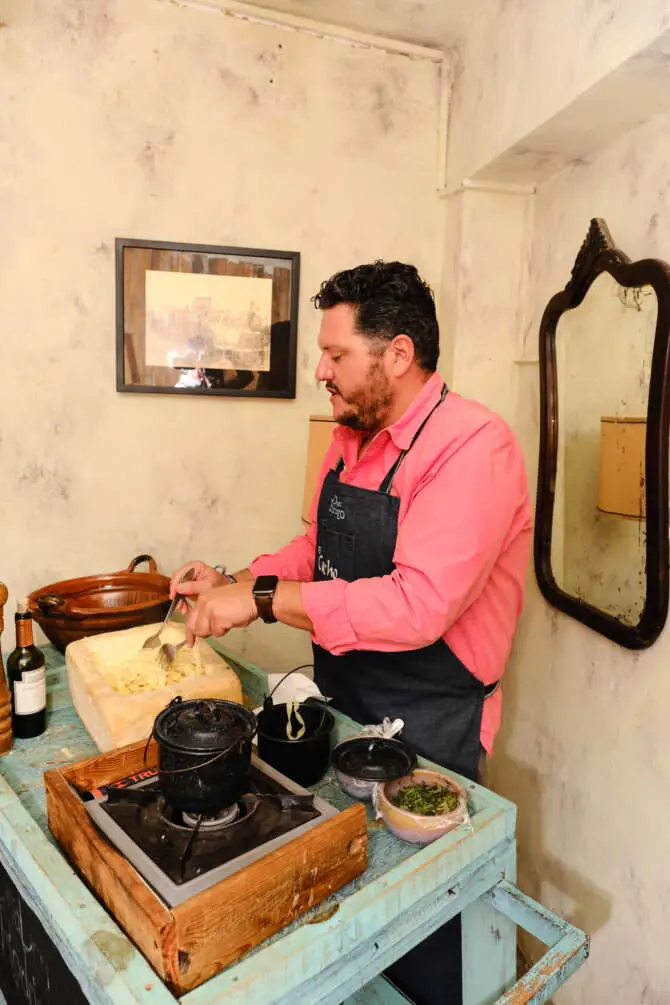 Photo credit: Eugene Dela Cruz for One Seven Agency | This article was originally published in Love Inc. V7 issue.