Size-inclusive footwear brands offer wedding-worthy styles for all walks down the aisle.
From sparkly sandals to chic stilettos, the industry is making strides to accommodate feet of all sizes and widths. This shift isn't just about numbers, but about embracing the beauty of diversity, recognizing that love stories come in all forms and sizes. We're highlighting brands that are leading the charge and offering tips for finding the perfect fit for every foot. Celebrate love, in every step you take.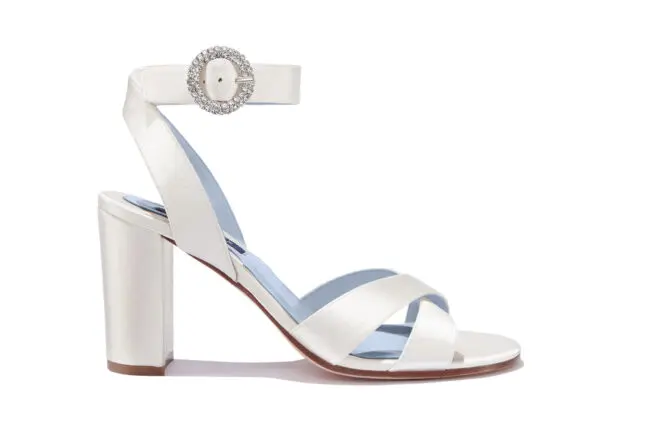 Margaux NY's 'The City' Sandal
Price Point: $325
Sizing: Up to size 14; width options of narrow, medium or wide
Long Tall Sally LTS Nude Diamond Block Heel Sandals
Price Point: $42
Sizing: Up to size 15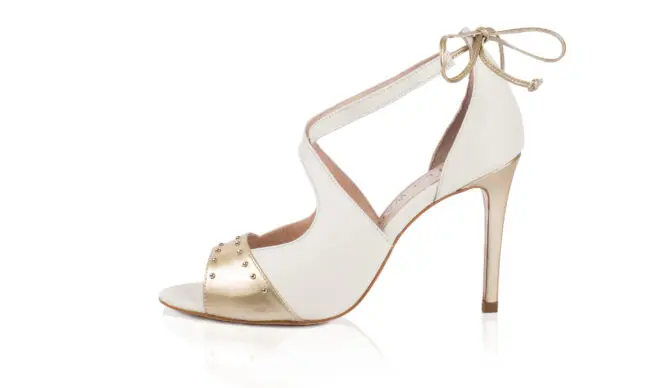 Pricing: $277
Sizing: Up to size 13.5; width options of standard, wide
Rule of thumb: Women sizes are about 1.5-2 sizes smaller than male shoe sizes. So, if you wore an 11 in men's shoes, you will need a size 13 in women's.
Good American 'Cinder-F*cking-Rella' Pump
Pricing: $169
Sizing: Up to size 14
FARYL by Farylrobin 'Genny' Heel
Pricing: $107
Sizing: Up to size 16
Daniela Uribe Design 'Be Yourself' Pump
Be Yourself Pump, $525
Sizing: Up to size 12 men's
Cover Photo by Anna Shvets; This article was originally featured in Love Inc. V7