With a restaurant scene that would impress even the most critical of foodies, southern hospitality charm and scenery that sweeps you away, it's easy to see why Charleston landed the coveted top spot in Travel & Leisure's best North American destinations. Whether the site of a double proposal or a beautiful wedding, it is a prime destination.
The jet-setting duo behind Wanderlust Wedding Co. — experienced wedding planner Sincerely Pete Events and award-winning travel agent Heather Christopher Travel — have shared their insider travel tips and favorite stops for those who want to celebrate their love in Low Country. This well-crafted itinerary, complete with gorgeous imagery by Kir2Ben, will ensure that your Charleston adventure is filled with romance, out-of-this-world cuisine and must-see sights.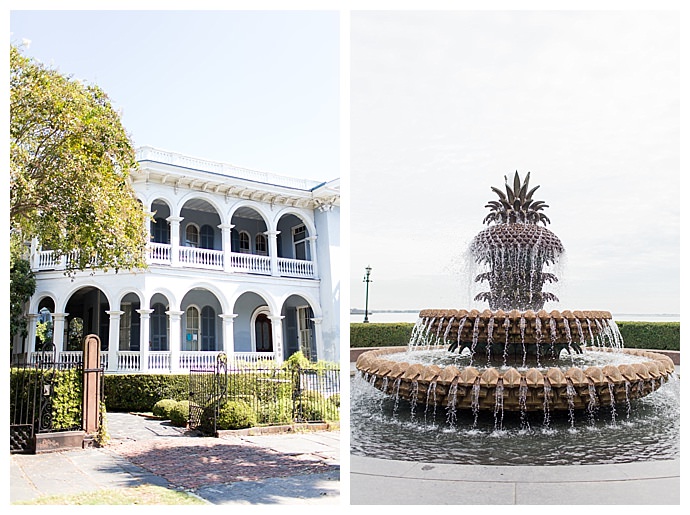 Day One
Start off by arriving into the city by mid-day, if possible. Upon arrival, pick up a rental car, maybe a convertible or a JEEP to make it even more exciting. Travel pro tip: renting a car from Thrifty means having to go off-airport to pick it up, which wastes a bit more of your time (Avis, Budget, Hertz, Enterprise and National are all in-terminal).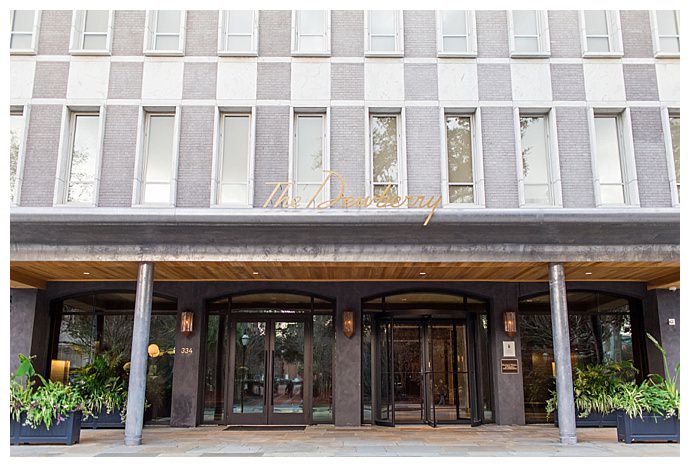 Next, make your way into the city … a quick 20-minute drive to check-in at The Dewberry means you won't be spending too much time on the road. This sleek hotel is like walking onto the set of Mad Men. That southern hospitality you hear about? It's alive and well at The Dewberry; from the valet to the bartender in The Living Room lounge, you'll see charm at every turn. (Travel pro tip: chocolate chip cookies aren't necessarily on the bar menu, but the staff are happy to oblige your desire for a nightcap and something sweet!)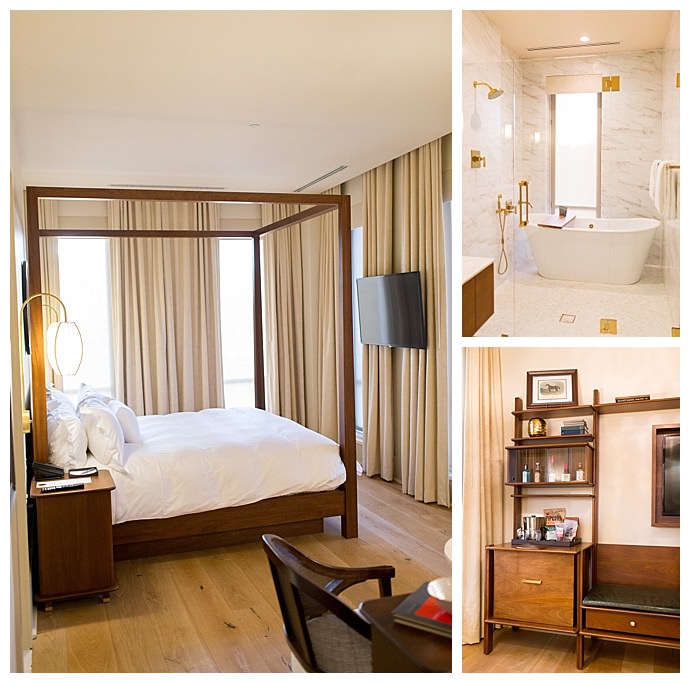 After checking into your Superior King room and freshening up (don't worry newlyweds, the shower's big enough for two), check with the concierge, Larry (who happens to be Les Clefs d'Or concierge) to find the current best place for a late lunch or pre-dinner drink down by the battery. Walking and fresh air is the key to feeling rejuvenated when traveling!
If you're looking for something casual, Leon's Oyster Shop is a local favorite, or a few doors down you'll find Little Jack's Tavern — you must get the fries and the Irish coffee. Trust us!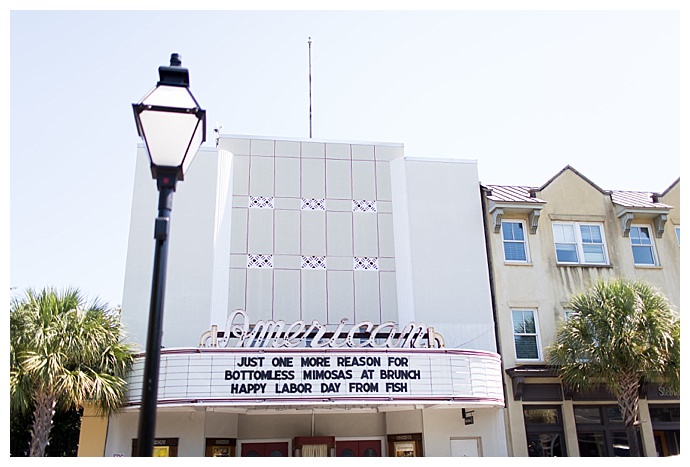 As you stroll back to the hotel, you can walk by the American Theatre (yes! The theater from The Notebook!). If you're feeling up for a nightcap, please stop in at the Living Room before retiring to your bedroom.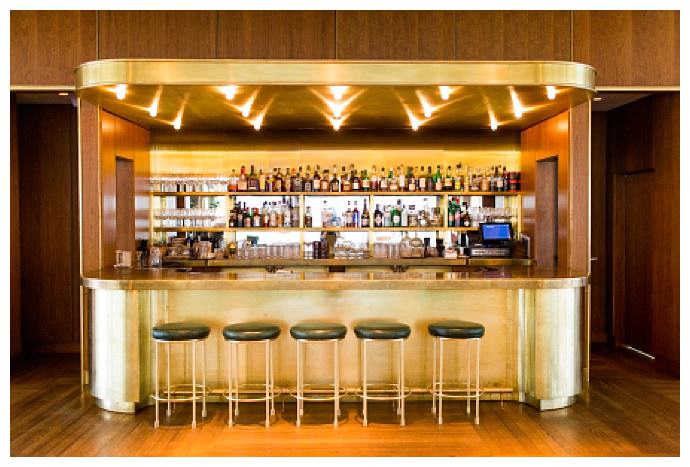 Day Two
Good morning in Chucktown! Room service from The Dewberry for breakfast today … the french toast and granola are on-point. There's also the option to grab complimentary coffee or tea as you head out the door to stand in line at the (totally worth it) Callie's Hot Little Biscuit. Grab a few of the options and then head toward the Charleston City Market to browse the wares and take a peek at what Historical Charleston looked like.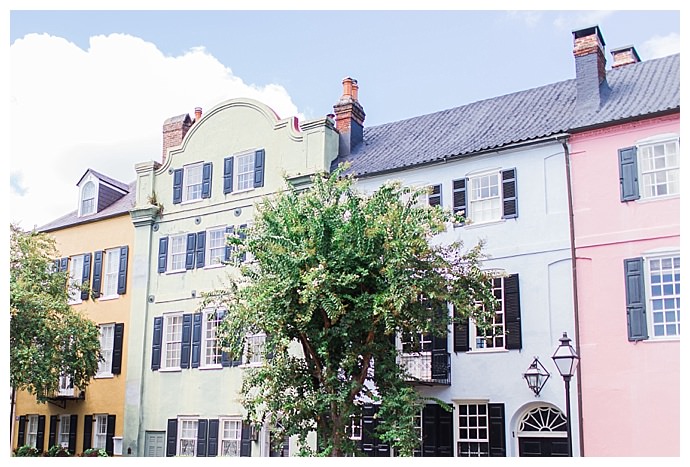 From there, continue walking off your breakfast via the colorful (and supposedly haunted) Philadelphia Alley and Rainbow Row and make your way to Charleston Waterfront Park to see the Pineapple Fountain.
From there you can meander to Charleston Battery Park (a.k.a. White Point Gardens), which provides the perfect view of Fort Sumter and Charleston Harbor.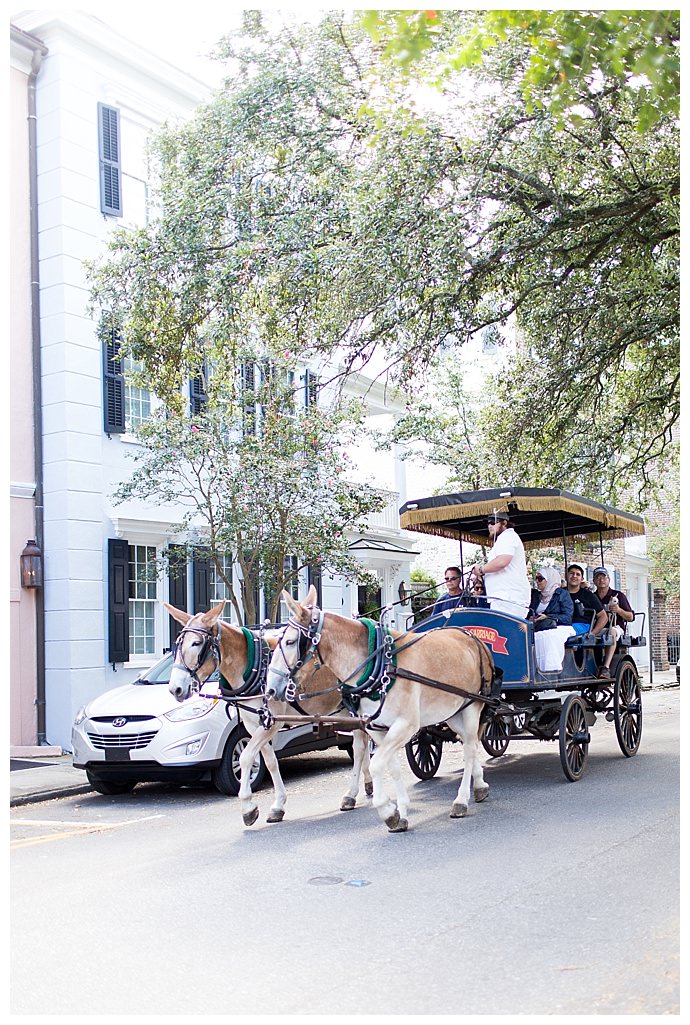 As you head back into the downtown area, pick up a carriage ride to get a nice overview of the city and its historical background, which is quite fascinating! If you start to feel hungry, stop by The Butcher and the Bee for lunch.  Those sandwiches? C'monnnn! They also have green juice for our health-conscious couples.
Dinner at HUSK tonight: it's one of Charleston most popular restaurants and you'll understand why the second you step through the door. Not ready to call it a night? Perfect!  Then head to the Market Pavilion Hotel's rooftop bar, Pavilion Bar, or the rooftop bar at the Vendue Hotel.
Day Three
After breakfast at Henrietta's downstairs at The Dewberry and a peak into their Garden & Gun-curated shop (honeymoon souvenirs are a thing!), you're heading out to the ocean today!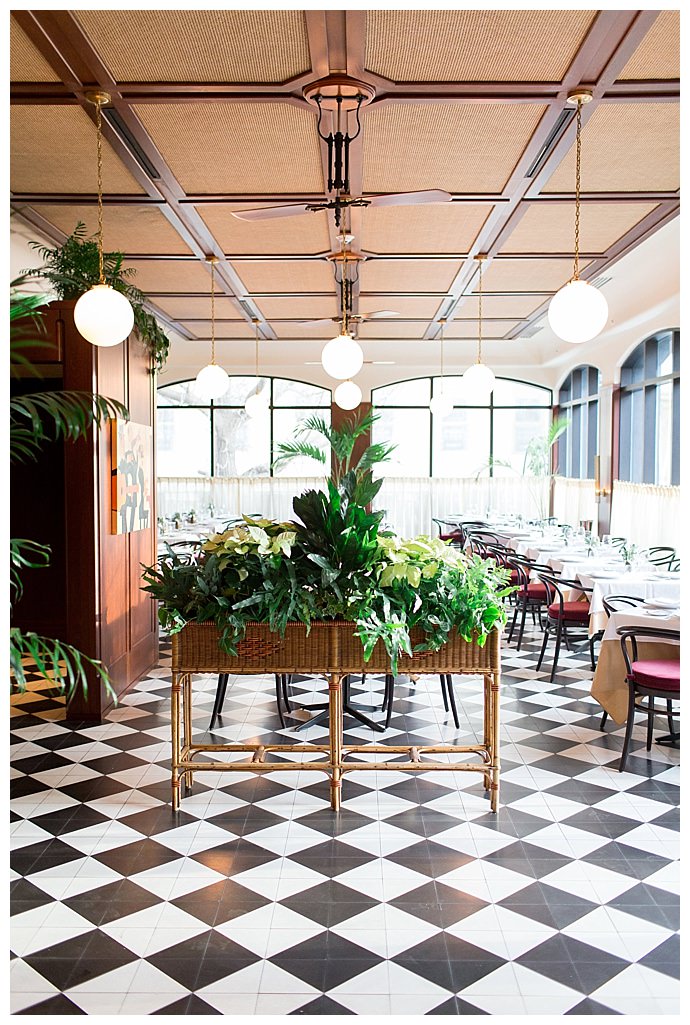 You've got some choices; Folly's Island, Sullivan's Island, Isle of Palms, and Kiawah Island will get you started. They all have a special charm to them and have plenty of space to find your own little nook, so grab some picnic essentials so you can spend all day hanging out and exploring.
You'll have to be back at the Dewberry by early evening for your massage appointment. Goodbye wedding stress!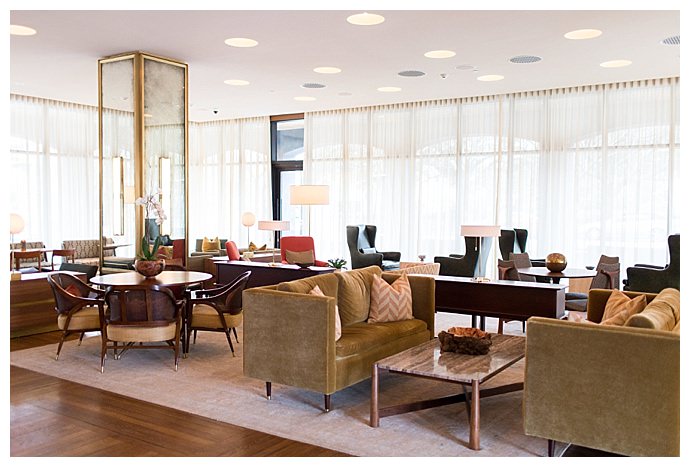 Tonight, you're dining at the place to see and be seen, Xio Bao Biscuit, in the most unassuming building (a former gas station). The long line and standing room-only accommodations quickly tells you it's going to be a memorable meal!
If you're a Top Chef fan, walk a few blocks down for a drink and a game of pool after dinner at Warehouse. Chef Emily greeted most tables and a Southern Charm star or two were present the night we were there.
Travel pro tip: When you book your stay with Heather Christopher Travel (co-founder of Wanderlust Wed Co.), you get $100 spa credit, breakfast daily, and a special welcome amenity. And Love Inc. readers and Heather Christopher Travel Consulting clients have exclusive access to a special Romance Package promotion at The Dewberry. Email [email protected] to book your dream honeymoon!
The Romance Package includes accommodations in a Charleston Flat suite and the following amenities:
Bottle of Chilled Moet
Presentation of House-Made Petit Fours
Beautiful In-Room Floral Arrangement from The Flower Cottage
Romantic Carriage Ride for Two Around Historic Charleston
$100 Hotel Credit to Use in Our Restaurant or Spa
Editor's Note: **All of our travel accommodations and experiences have been approved for being equality-minded.

*Editor's Note: This post contains affiliate links. Each time you purchase an item via our affiliate links, Love Inc. is receiving a small percentage of the sale, thus you are helping our small, equality-minded business grow and allowing us to provide more content for YOU! Isn't that just fantastic?