A really good friend of mine once told me, when explaining how she gets ready in the morning, that she looks at her closet and decides whether she wants to wear a "uniform or costume." I think this is a brilliant bit of advice, especially when you're trying to figure out what you want to wear to your wedding. Let me clarify what she means by uniform and costume: uniform is your classic look, something you might traditionally see walk down the aisle, though you can still make small adjustments to make it your own. Then there's costume style, which a little (or a lot) out of the ordinary. It's an outfit that is an extension of your personality, just a little visual tip-of-the-iceberg of what makes up you. And if you want a bit of costume in your style, a patterned tux or suit jacket is a great way to go.
Apart from the individuality, there are some other great benefits to choosing a patterned jacket for your look. Because patterned textiles tend to be released in seasons, you have a good chance of finding something budget-friendly. Check the sale rack and clearance section for some hidden gems—which is always fun. You can also find awesome pieces if you dig around your local vintage shop, too. Even if it doesn't fit perfectly or the lining needs a bit of work, you can always get it tailored a bit. Here's my favorite added benefit: rewearability. That's a word, right? I have a satin brocade dinner jacket I bought for a gala I went to and I have found endless uses for it. Also, it was a fun vintage store find, so it's always a great story. I love the versatility of a patterned jacket because it can be dressed up or dressed down and always has that unique, polished look.
Okay, I know what you're thinking: It sounds like a cool idea, but how do I pull it off without looking like a fully-realized clown? Patterned suit jackets can be a bold move, but there are simple ways to not go overboard with it. A few tips to get the look:
Pair it with something simple. With your jacket, a solid trouser, skirt or dress — let the pattern be a nice pop to the look.
Monochromatic hues tone things down. Find a pattern in a similar color palette and build the rest of your outfit according to that palette.
Wear what you love. Hate the way you look in stripes? Love how a cool plaid makes you feel all fancy? Go with a pattern you're comfortable with, that will make you feel confident, and you won't regret it.
So, have I convinced you yet? I hope so. There are so many options out there, from bespoke to off-the-rack, and a style for every budget, that the possibilities are endless. To get you started, I've pulled a few options I want to get in my closet.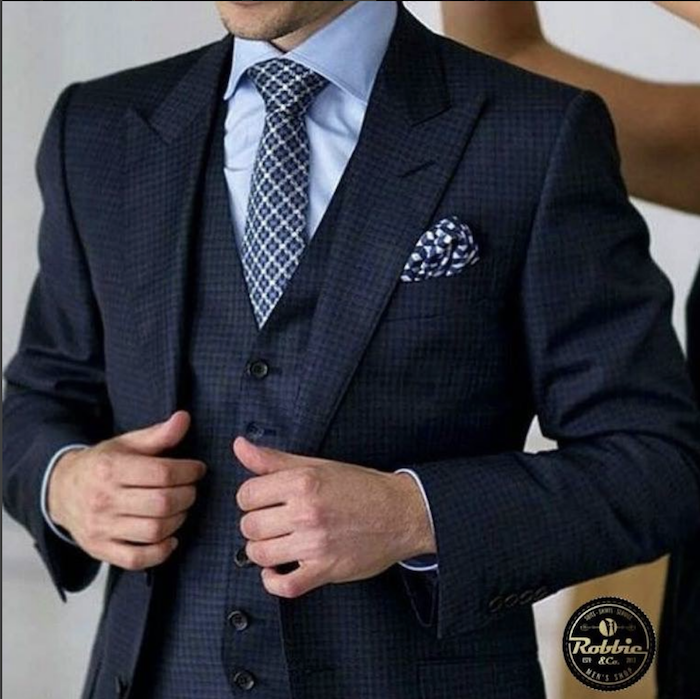 There's nothing quite like a custom-fitted suit. You'll spend a bit more, but it'll last a lifetime. | via Robbie & Co.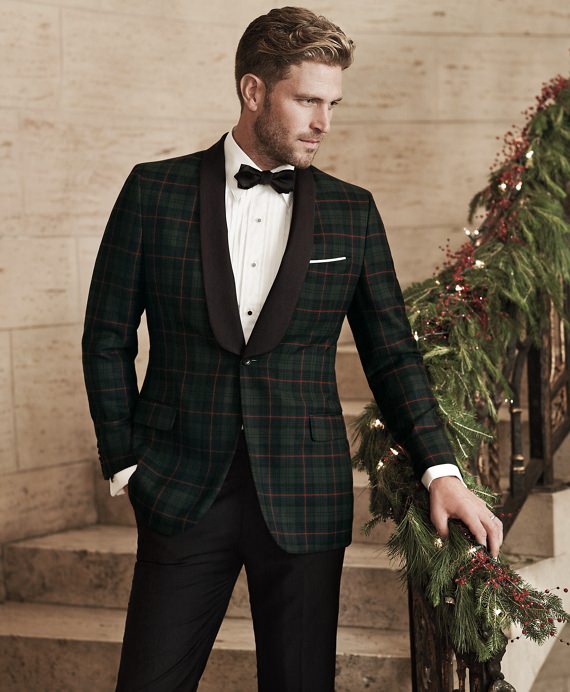 This is a really awesome combination of bold and luxury. The unique color combination is pretty killer and that little touch of satin in the shawl collar is heaven. | Fitzgerald Fit Tartan Jacket from Brooks Brothers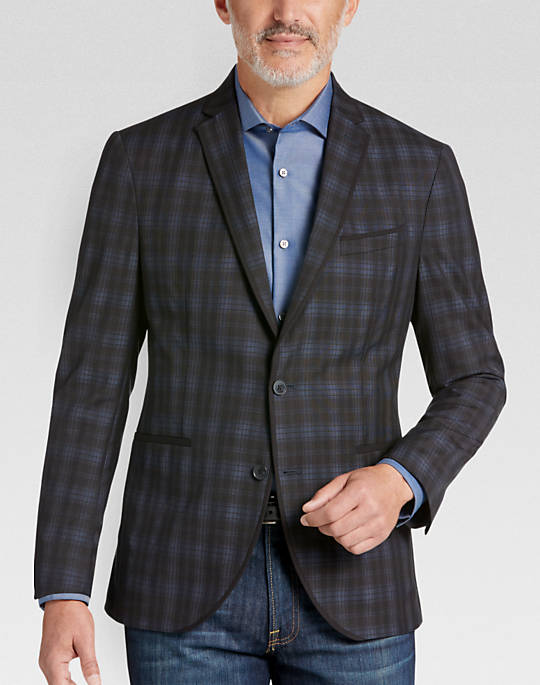 The trim details and muted palette in this jacket really make it a handsome jacket. Double this one as a formal suit jacket for future events. | Kenneth Cole New York Charcoal Plaid Slim Fit Jacket from Men's Wearhouse
I love this for a less formal wedding. Also, this is an everyday kind of jacket you could easily pair with jeans and get all kinds of use out of. | Ben Sherman Plectrum Blue Plaid Sport Coat from Men's Wearhouse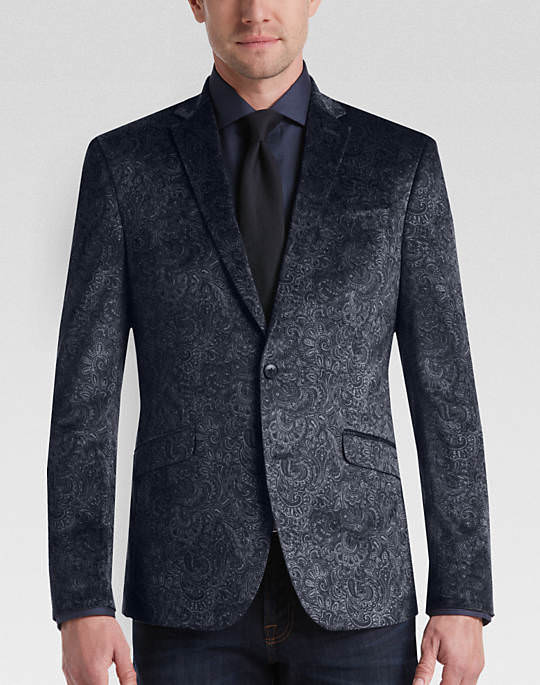 I. LOVE. THIS. JACKET. Though it has this regal elegance to it, the simple lapel really keeps it classic. Brocade is a great option if you want to do pattern without too much color. | Awearness Kenneth Cole Gray Paisley Velvet Dinner Jacket from Men's Wearhouse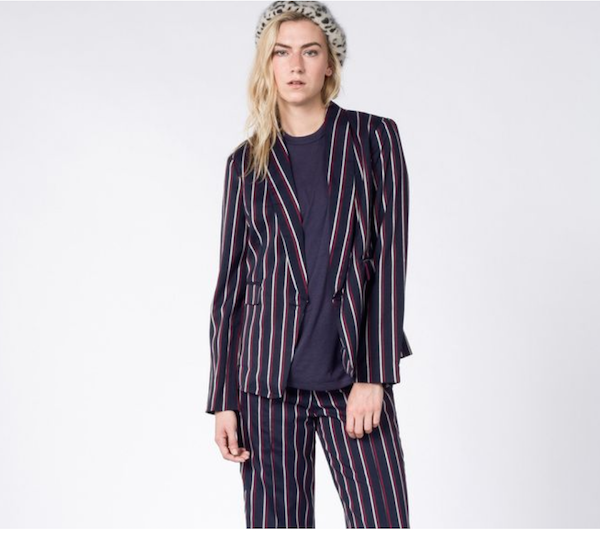 Stripes are a pretty bold choice, but I love the sophisticated palette and regular cut. This is another one you could pair in an endless amount of ways—and it's a great price! | Wood Pinstripe Tux Blazer from Wildfang
*Editor's Note: This post contains affiliate links. Each time you purchase an item via our affiliate links, Love Inc. is receiving a small percentage of the sale, thus you are helping our small, equality-minded business grow and allowing us to provide more content for YOU! Isn't that just fantastic?
Written By: