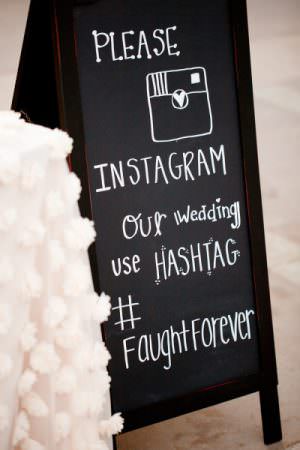 Weddings and photos seem to be a pairing that goes together like love and marriage. Though the analogy may be repetitive, wedding photographers have been joined by guests posting their photos on social media. To make these photos searchable, many couples have started creating hashtags for their guests to use.
Creating a hashtag for the big day comes with a rather unique set of challenges. "One of the first things to consider is how you, as a couple, feel about guests sharing photos on your wedding day for everyone to see [that include] the good, the bad and the sweaty," says Amber Harrison, Wedding Paper Divas' Wedding & Etiquette Maven. "It's a smart idea to have a discussion with your future spouse about social media early on."
After this conversation, you must decide as a couple what level of social media, if any, that you want to encourage. According to some research by the Wedding Paper Divas, less than a quarter of wedding guests reported being asked not to use their phones, says Harrison. Either way, be sure to communicate your expectations with your guests.
If you do decide to use a hashtag, decide when you want to use it—either for the wedding only or for all wedding-related events. "For couples who aren't shy about social media, hashtags can be a creative and fun way to unite your guests and get them enthusiastically snapping, sharing and tweeting," says Harrison.
To start creating a hashtag, Harrison suggests brainstorming by looking at your names, initials, venue, current events and/or your wedding date. "Whatever you decide on, try to keep it clean—short and easy-to-remember hashtags work best."
From there, decide how much it will be incorporated into your wedding décor. Adding it into your mini-enclosure card or on a sign at the entrance to your ceremony or reception can bring it to your guests' attention, says Harrison. But most importantly, "have fun with it and do what feels right as a couple."
Photo credit: Ashlee Raubach
By Clair McLafferty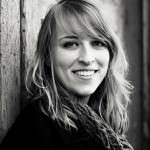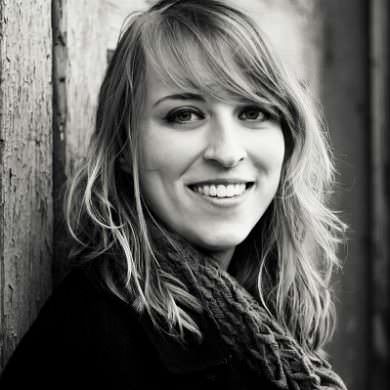 Clair McLafferty is a freelance writer, craft bartender and general nerd operating out of Birmingham, Ala. If she's not mixing up vintage drinks or editing a story, she can usually be found reading cocktail history or science fiction. See more of her work at clairmclafferty.com.