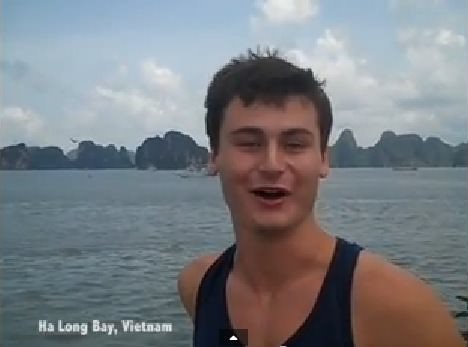 After his first date with Rebecca Strellnauer, Jack Hyer knew that he had found the girl of his dreams. So much so that he wrote in his journal that night "I'm going to marry this girl eventually." Let's just take a pause at how ridiculously romantic that is.
The avid traveler spent the next four years backpacking through 26 countries including Turkey, Greece, Israel, Tanzania and China. During this adventure, he began his proposal plan by videotaping himself lip syncing (sometimes badly, but that just adds to the adorableness) to The Proclaimers' "I'm Gonna Be (500 Miles)."
He revealed the video as his graduation slideshow in front of family and friends. "I've been on many adventures. I've traveled on elephant, on camelback, hiked to the lowest point on the earth and I've gotten to see some of the highest," he said as he pulled a ring out of his pocket, resulting in cheers from the entire room. "But the best adventure I've had is loving Becca."
Heart. Melt.
Watch the video below. It might have taken four years to make but it was so, so worth it. Congratulations to the happy couple!