You guys, next year's celebrity wedding season is shaping up to be a big one … well, at least for those of us who were fans of MTV's The Hills.
Within days of each other, Lauren Conrad and Holly Montag announced their engagements last month and now, the always responsible and sweet Whitney Port has joined the ring circle. She met her beau Tim Rosenman while filming The Hills' spinoff series, The City (another show that totally filled my DVR). Get a peek of the ring after the jump …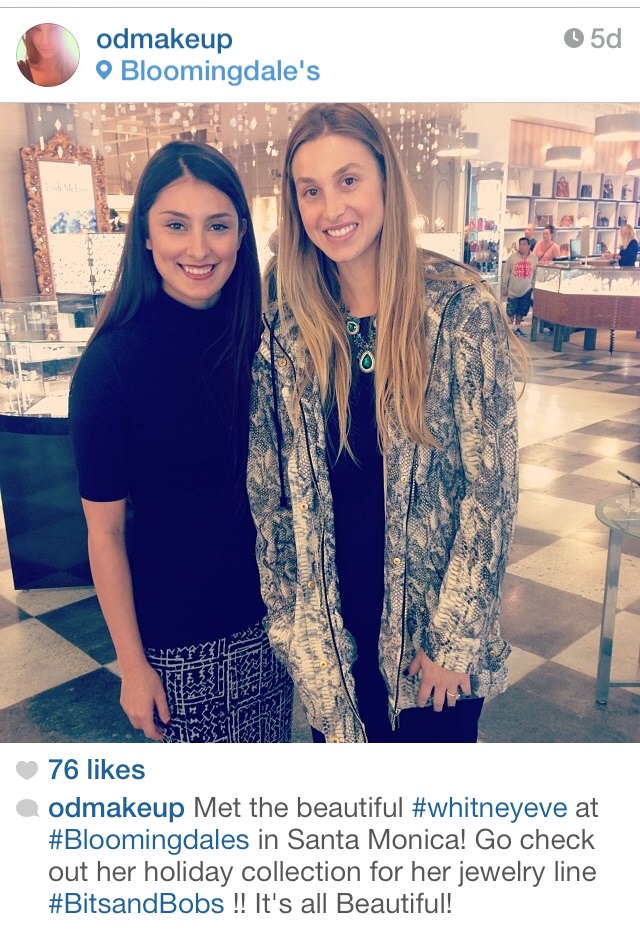 Like Conrad, she's traded in her reality show "acting" talents in for those of the fashion design industry where the naturally shy beauty has flourished. Unfortunately for us, she's not flashing the engagement ring like her former costar did, but you can get a small peek of it in the above Instagram photo taken by ODMakeup during a recent promo of her Whitney Eve line at Bloomingdale's in Santa Monica, Calif. From our (admittedly) blurry closeup, it seems to have a rose gold band, which suits the fashion-forward Cali girl perfectly. Come on, Whit, give us at least a Twitpic of that sparkling stunner!