An entire division of fashion has emerged, blurring the lines between masculine and feminine.
By Brittny Drye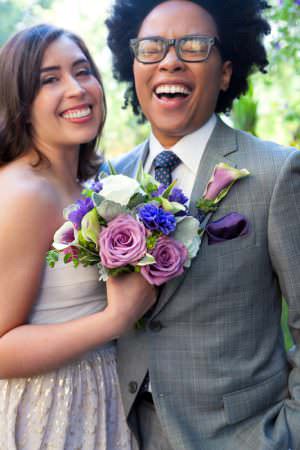 From bespoke suits to shirts for everyday wear, boutiques and tailors are popping up on the East and West Coasts filling a void for lesbians and transmen. "We have seen a growing need that reaches beyond the minimum acceptability of placing female-bodied people in masculine-styled suits," says Erin Berg, one half of the San Francisco-based custom suit company Kipper Clothiers. "It is difficult for lesbians and transmen to find menswear that fits the way it is intended to fit."
While it's always smart to tailor your suit or tuxedo, this reigns particularly true for the masculine-centered, who are often left with awkward fitting or poorly crafted pieces when it comes to off-the-rack options. "Ready-to-wear garments are constructed to fit the manufacturer's definition of an average customer," explains Berg. "Shoulders are too broad, sleeves, pant are too long, pant rises are much too long for our stature … every person has a unique body. It's impossible to create a special suit or shirt formula that could address the intricacies of sizing and comfort within our community."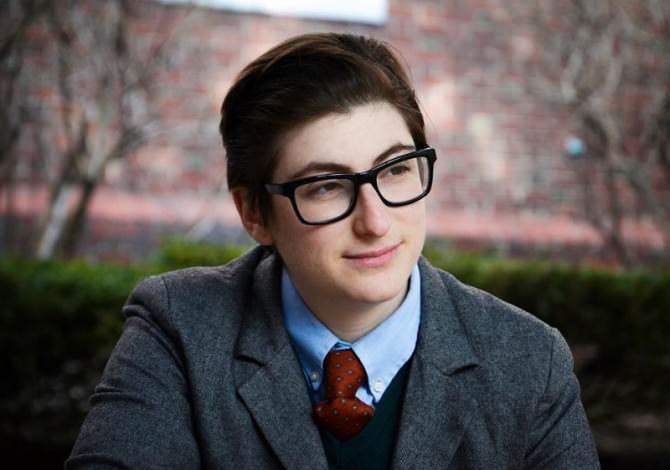 Custom tailor shops like Berg's, as well as others like Fourteen and Saint Harridan, are reinventing the suit silhouette, while clothing companies such as HauteButch in Santa Rosa, Calif., Wildfang in Portland, Ore., and Brooklyn-based Marimacho are completing wardrobes with everyday style, swimwear and accessories. And each one is tackling the niche with a new angle. "Fourteen is fantastic for older lesbians who don't necessarily like shopping and don't want to do the whole fitting hurrah. Saint Harridan is really great for those who like more vintage suits," explains Sonny Oram, who runs the popular sartorial blog Qwearfashion.com. "Every new one that comes along sees a gap and fills it in some way."
In fact, this shift was recently documented by New York City's Fashion Institute of Technology in a four-month long exhibition titled "A Queer History of Fashion: From the Closet to the Catwalk," which ended in January and addressed subjects such androgyny, dandyism, idealizing and transgressive aesthetic styles. "Taking these traditional male fashions to the extreme makes people question your sexuality," says Oram. "It's putting a personal style message out there."
**This article originally appeared in Love Inc.'s V1 Issue.