Sometimes shopping can be a stress-inducing activity that's easy to shove to the side when there are a million things crowding your to-do list — especially during wedding planning. That's why you need a hassle-free approach to discovering the latest trends without wasting time and energy browsing department stores for the perfect tie or tailored jacket. Although it might not be the first thing to come to mind, subscription boxes can be a great tool in helping you prepare for your wedding day. Just like manly flowers, wedding favors can be masculine. When fashion's trendiest accessories and the best skin care products can be delivered straight to your door each month, you'll have the chance to sample products and build a wardrobe with the help of experts but without any of the effort or hefty cost. For the busy guy-on-the-go who doesn't have time to shop for accessories to the fashion newbie who wants to elevate her style before the big day, we've rounded up five suitable subscription boxes that will help you prepare for your wedding day.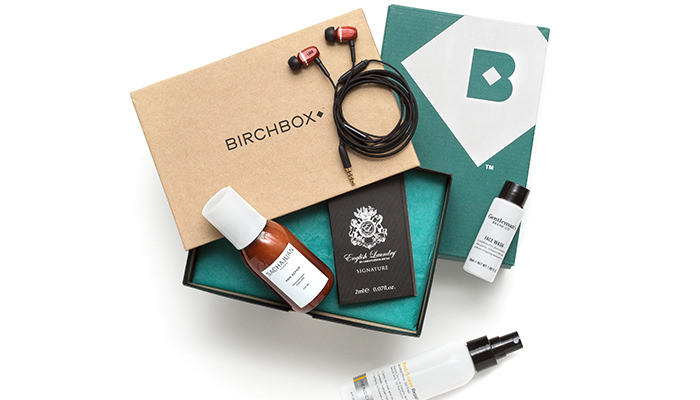 We wrote about Birchbox last year and how its samples can help you discover amazing products that work best for you and your skin. For $20 a month, their BirchboxMan subscription offers four grooming samples, one full-size sample and one lifestyle product, customized to suit your individual style. Including razors, ties, face wash, moisturizers and cologne samples, there's something for everyone in this subscription box. In addition to exposing you to new products you might not be aware of, we love that BirchboxMan provides the opportunity to sample a product before going all in. Whether you're looking for products to add to your skincare regimen or you're looking to try something new, this box is the perfect place to begin for someone who's not quite sure where to start.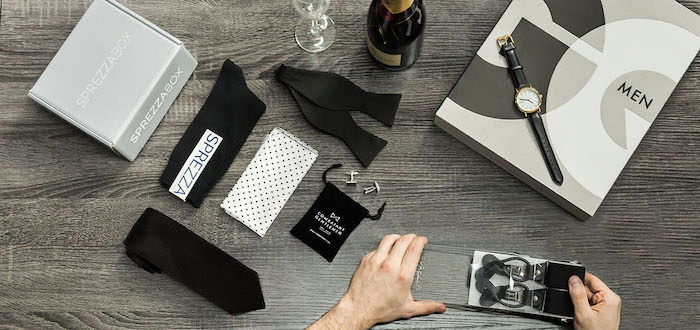 With more than 100,000 subscribers and shipping available to 28 countries, Sprezza takes the headache out of shopping for what's trendy and stylish, living up to its name, which is an Italian phrase for "effortless style." This box is the best bang for your buck, starting at $25 a month for four to five fashion accessories and one grooming product. With box values climbing well over $100, past boxes have boasted the likes of trendy ties, fashionable socks, premium laundry detergent, eye-catching tie clips, unique lapel pins and a cigar cutter — perfect for celebrating after the wedding! Discover dapper accessories that you'll be itching to wear, and get your best buds in on the action with Sprezza's groomsmen shop.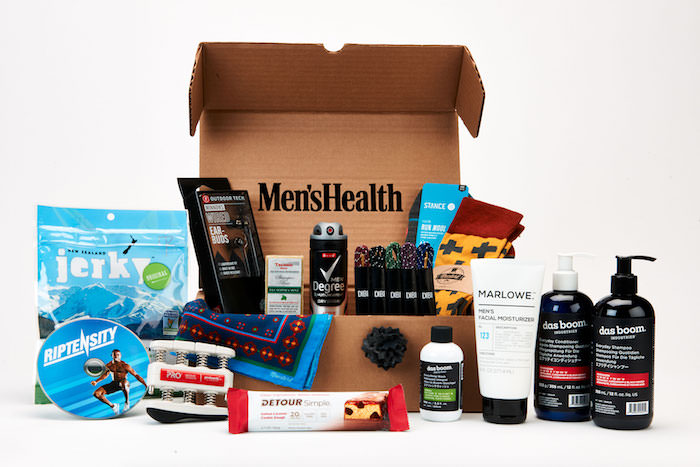 When it comes to your wedding day, you won't look your best unless you're feeling your best. That's why we love the Men's Health Box, curated by Men's Health editors four times a year for $89. With a focus on health, nutrition, fitness, grooming and style, this box comes packed with everything from fashionable ties and pocket squares to skin moisturizers and workout regimens to help you get your sweat on. Valued at more than $150 per box, Men's Health editors promise a selection of products that are on-trend and beneficial for making improvements in your life — perfect for before a wedding! We love the focus on nutrition and fitness with this box and think it'll be a great preparation tool leading up to the big day.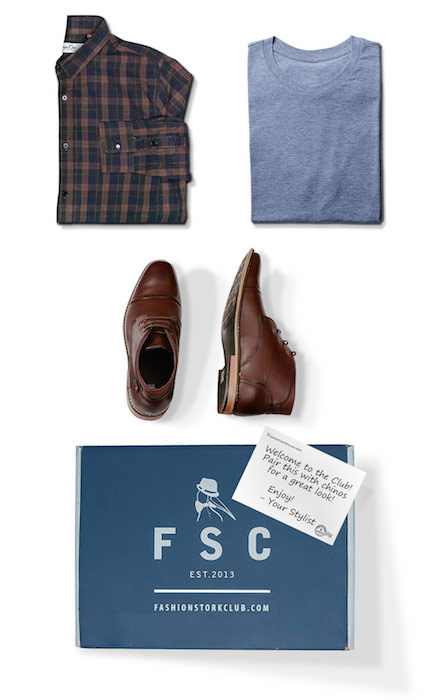 Although you might receive fewer products in comparison to other subscription boxes for a heftier price, Fashion Stork Club is dedicated to providing higher quality products from the personalized recommendation of a stylist. For $75 a month, Fashion Stork Club promises two to four quality items with free shipping, with a $1 donation from each box going toward helping orphans. After filling out a one-minute survey, specifying height, body type, skin color and fit preferences, look for items such as designer dress shoes, quality accessories, sport jackets or vests in your box each month. Fashion Stork Club will help you stock your closet with fashionable favorites to help you elevate your personal style before the big day. With just a few boxes, you could easily find some staples for your wedding look or a fashionable outfit for those pre-wedding events.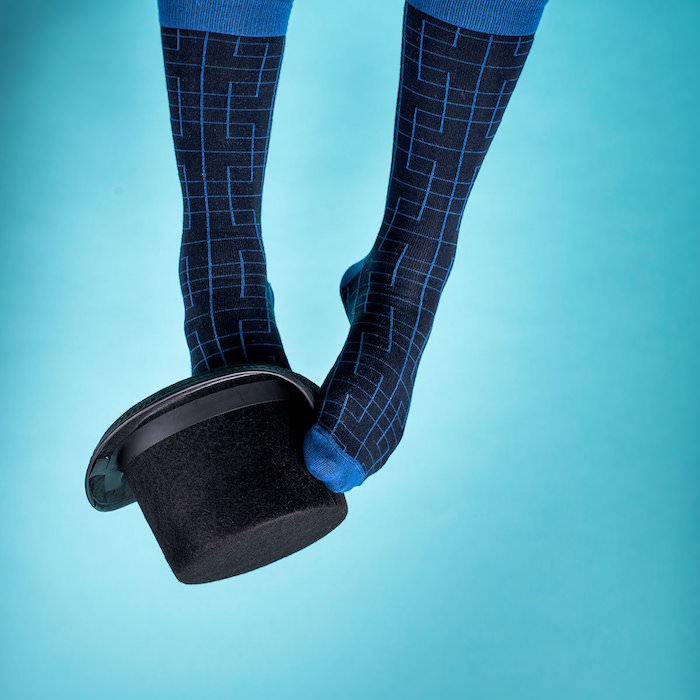 There's nothing we love more than seeing a fun, colorful pair of socks peeking out from underneath a well-fit pair of dress pants. Where a suit and accessories might be more elegant and reserved, your socks are a place where you can let your personality shine! With Foot Cardigan, sign up for their Tip Tops box to receive a luxury pair of socks for only $15 per month. In the Tip Tops box, you'll find tasteful, eye-catching patterns suitable for a fancy wedding; however, if you're feeling bold, their original subscription box features what they call a crazy design each month. Clean out your sock drawer and get ready to stock it with some fun pairs to choose from for your wedding day!