The way that they describe their romance, you would think that Sarah and Mindy's love story was right out of a Hallmark holiday movie. "This sounds so corny, but [the moment I knew you were the one] was on our first date when we had our first kiss," says Sarah, who was the first to propose to Mindy with a gorgeous Taylor & Hart engagement ring, an intricate yellow gold basket which holds an oval cut blue sapphire encircled by a diamond halo—all inspired by Mindy's mother and grandmother's engagement rings. "I'm not kidding, it was like slow-motion, stop-traffic kind of stuff. I knew this person was unlike anyone I'd ever met. And I still think you're unlike anyone I've ever met."
"Sarah is so homey and such a cozy person," says Mindy of her fiancée. "When we're at home she's always got her dressing robe on with the hood up. It makes me smile because it makes me feel comfy inside. She also has this little jig that she does when she's happy. It's infectious."
And it was actually at home that both proposed. "I had a book made which kind of told our love story. It had little memories and a cartoon version of us. It had all the reasons why I love her," explains Sarah. Mindy proposed two months later with a stunning Taylor & Hart teal Asscher-cut sapphire that danced between shades of ocean blue and sage green, and flanked by unique trapezoidal cut white diamonds.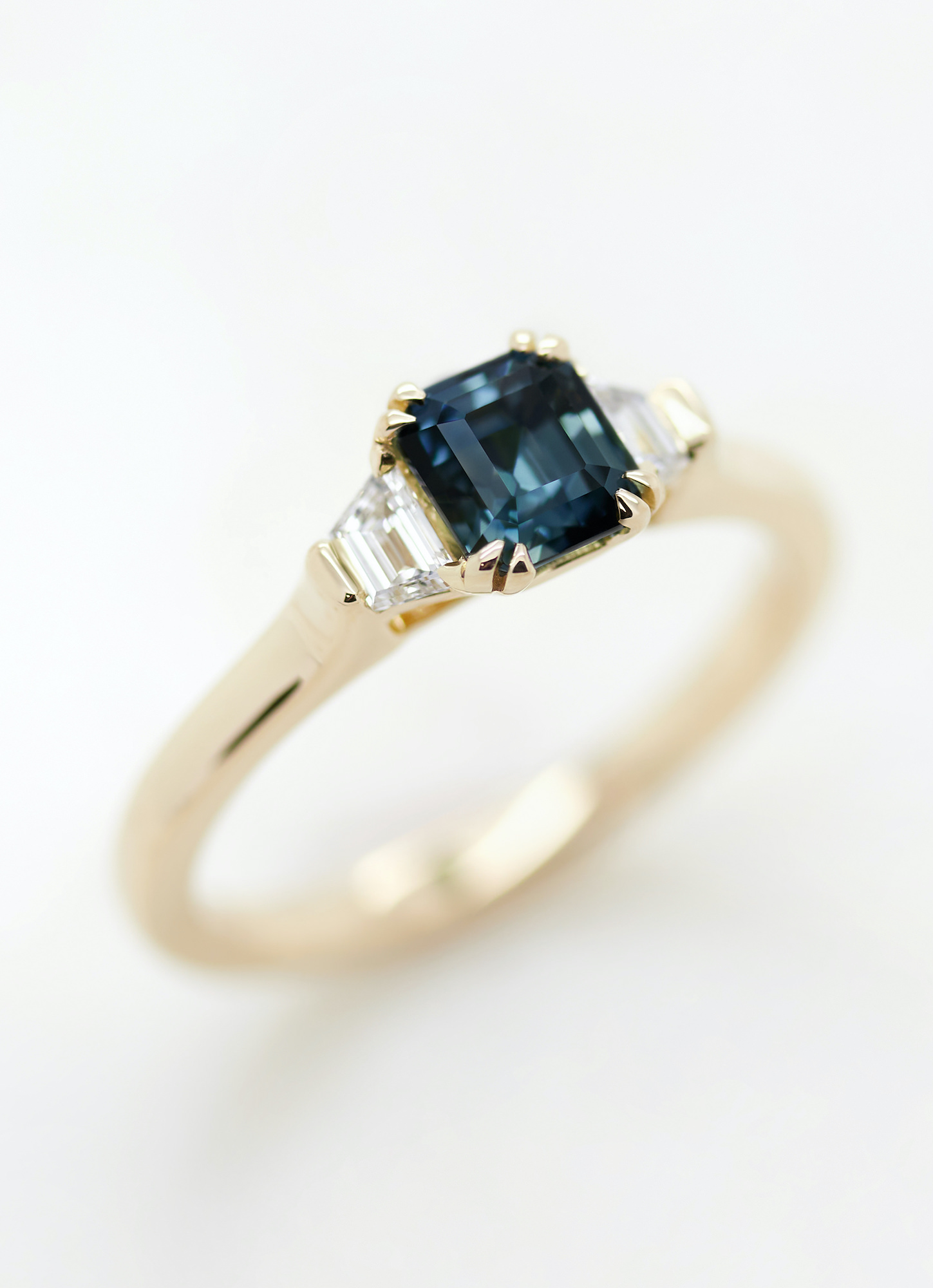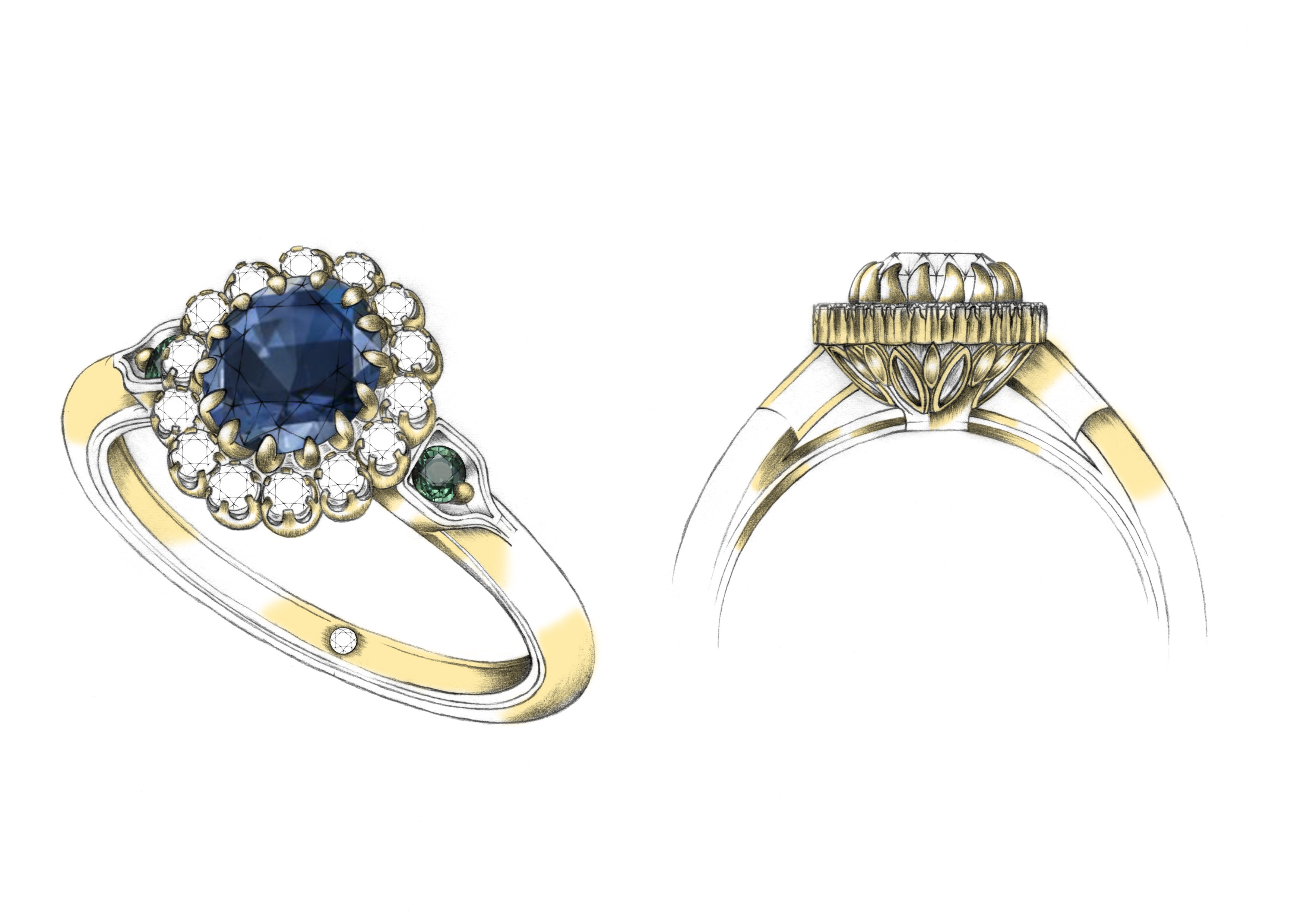 "It was a Saturday morning and I got all the best breakfast bits. It was simple, but it's reflective of us," says Mindy. "I asked if she wanted a cup of tea then ran to the kitchen and surprised her with the box in her teacup … sans tea, of course. I even got on my knee, it was great! It was intimate and beautiful and then I made you the most bangin' breakfast ever."
Their overwhelming positive bespoke experience with Taylor & Hart actually led Sarah and Mindy to participate in the jewelry brand's Love Is Happening Right Now campaign, featuring FaceTime shoots by award-winning photographer Tim Dunk to document in-the-moment love between soonlyweds. "Life has been looking a little different for a while now, and people have been adapting in the most inspiring ways. Notably, people have been learning how to love through these uncertain times. To us, this is real love. Not the airbrushed, fairytale version. It takes work, but at the end of the day it's the most precious thing we've got," says a rep for Taylor & Hart.
The campaign spotlighted five real couples from all over the globe — London, New York, Aukland, France — and the unexpected COVID-19 twist actually made the message behind the campaign that much more applicable. "When lockdown hit, the world went virtual—and photography did, too. By working within the reality of Covid, but without being defined by it, we found a way to show that real love is happening right now."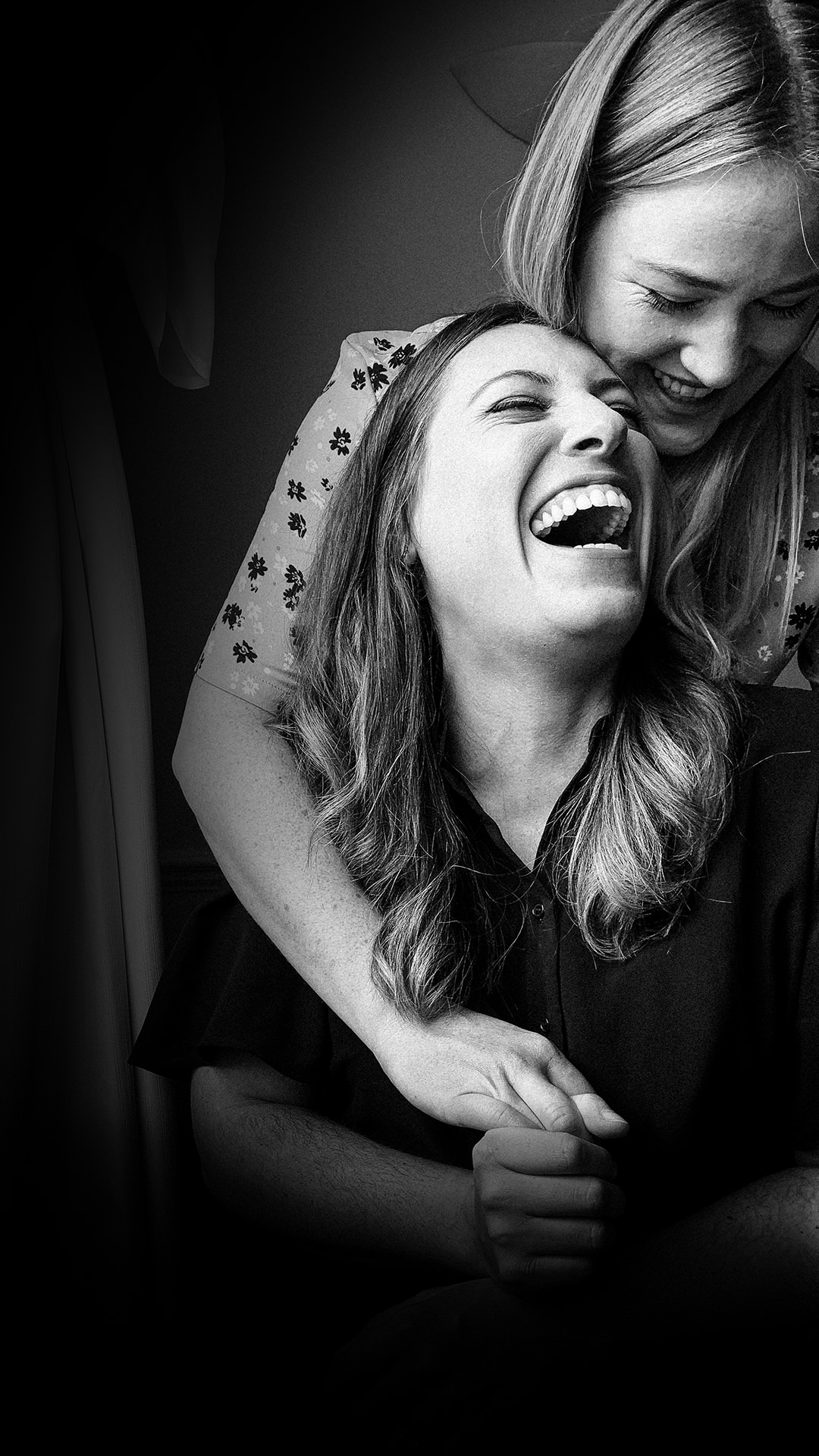 "We loved Mindy and Sarah as they seemed so comfortable with each other, so bright and happy. At the heart of their story is true and sincere love, but they also said that they wanted to be a part of our campaign to improve the visibility of LGBT+ couples within the industry. Straight couples are overwhelmingly represented throughout the wedding jewelry business, which doesn't accurately reflect all people who love. It may seem small, but representation matters. We, along with Sarah and Mindy, hope that their presence in the campaign will make couples of all sorts get excited about engagement ring shopping and feel like they can come to us for a personal and relaxed experience."
"Taylor & Hart was the only place that had studies about same-sex couples shown on their website, so we knew we wouldn't have to fear contacting the business because they already know it's no big deal. It's crap that that has to be a concern for us at all, but it is," says Sarah.
"We definitely wanted to provide representation for all people who get married. When we were planning our wedding, we couldn't find any cards that were appropriate for two women getting married unless you were in a niche card shop—and there were none for two men, trans people or non-binary people, or people of color in a same-sex relationship. So representation was the key reason we wanted to get involved– all love should be celebrated, and it has been such a great experience," adds Mindy.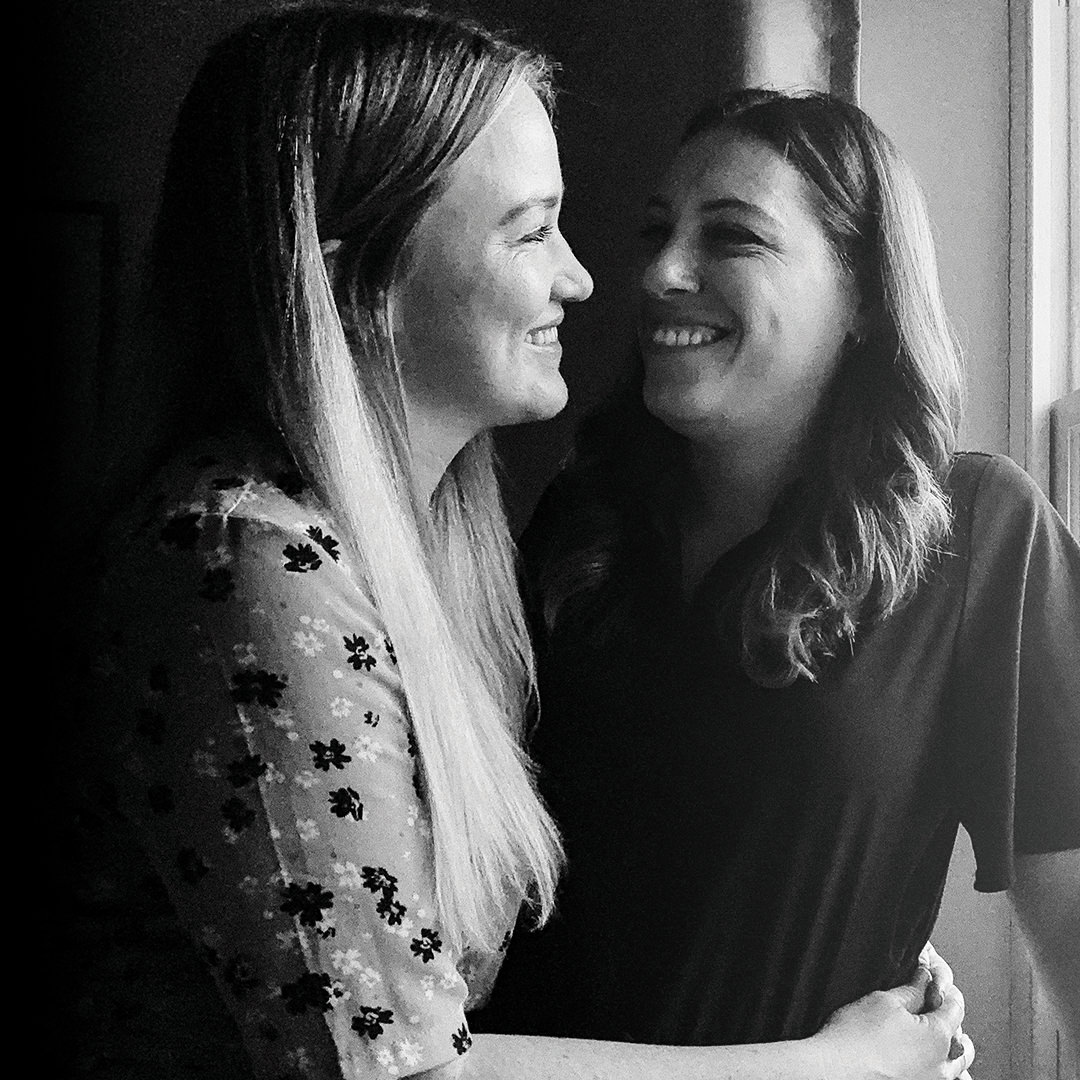 Photography by Tim Dunk