It was a rainy day in Ireland when Taylor and Andrew celebrated their destination elopement. The soonlyweds spent the morning getting ready together in their hotel room. After they had primped, photographer Courtney Lynn captured their first look moment, including Andrew shedding a few tears at the beauty of his beautiful bride.
Andrew and Taylor met thanks to a get together with Andrew's brother who is married to Taylor's friend. The two hit it off and Andrew went home and downloaded Tinder to swipe around and see if Taylor was on the market. He slid into her DMs and the two have been together ever since.
Sharing a private moment, the couple exchanged vows outdoors on the water's edge surrounded by stunning mountain views. Afterward, the newlyweds explored nearby mountains to capture wedding portraits then hit the pub for a pint of Guinness to celebrate.
"If you and your SO are both considering eloping, DO IT!" advises Taylor. "You get to create your own day, do things you couldn't usually do at a traditional wedding. You could go skydiving, hot air balloon rides, swimming with sharks, the list is endless and it's all up to you two!"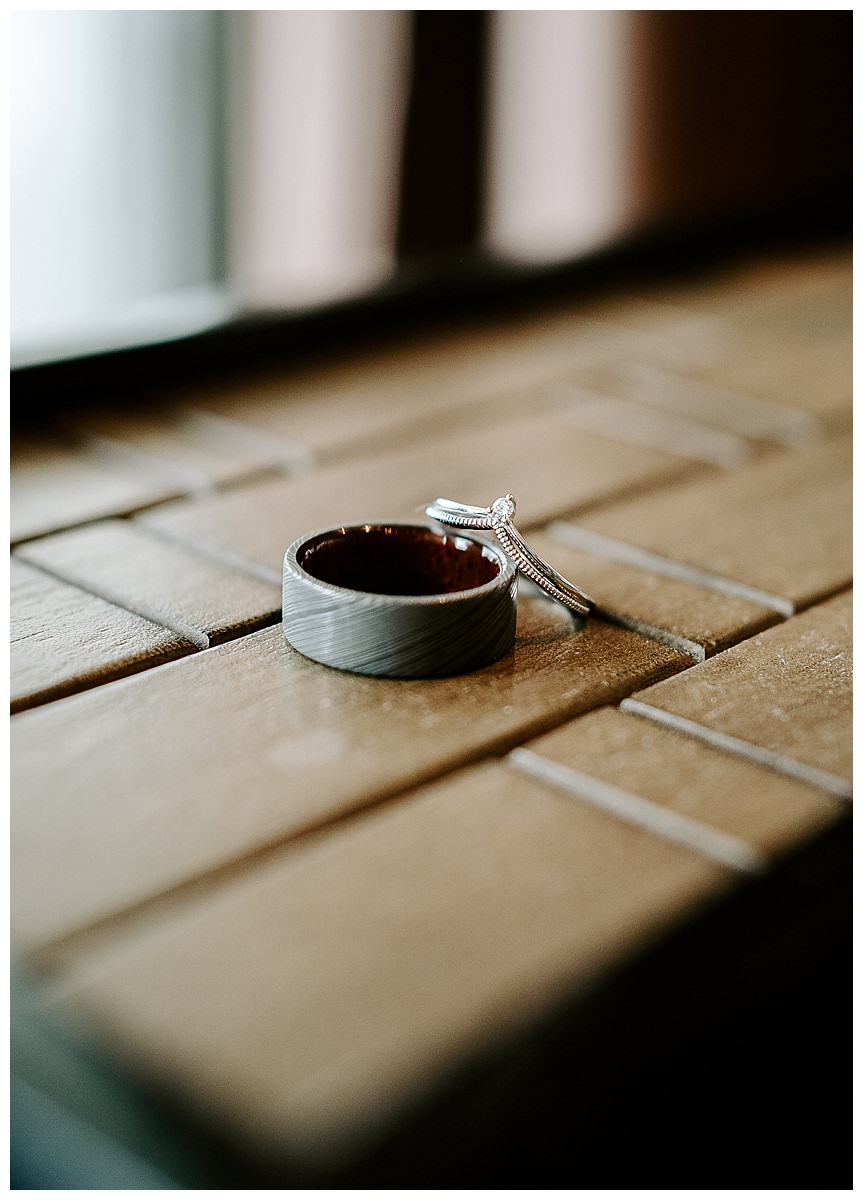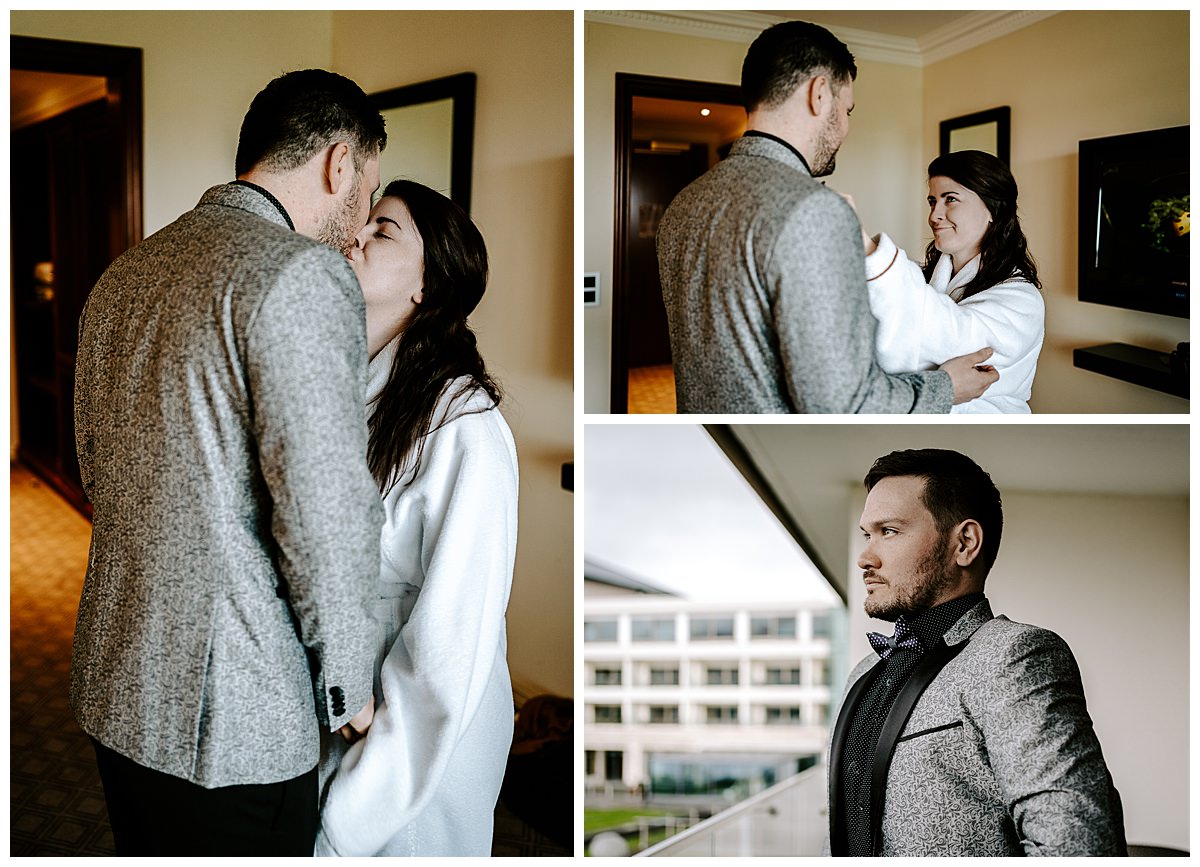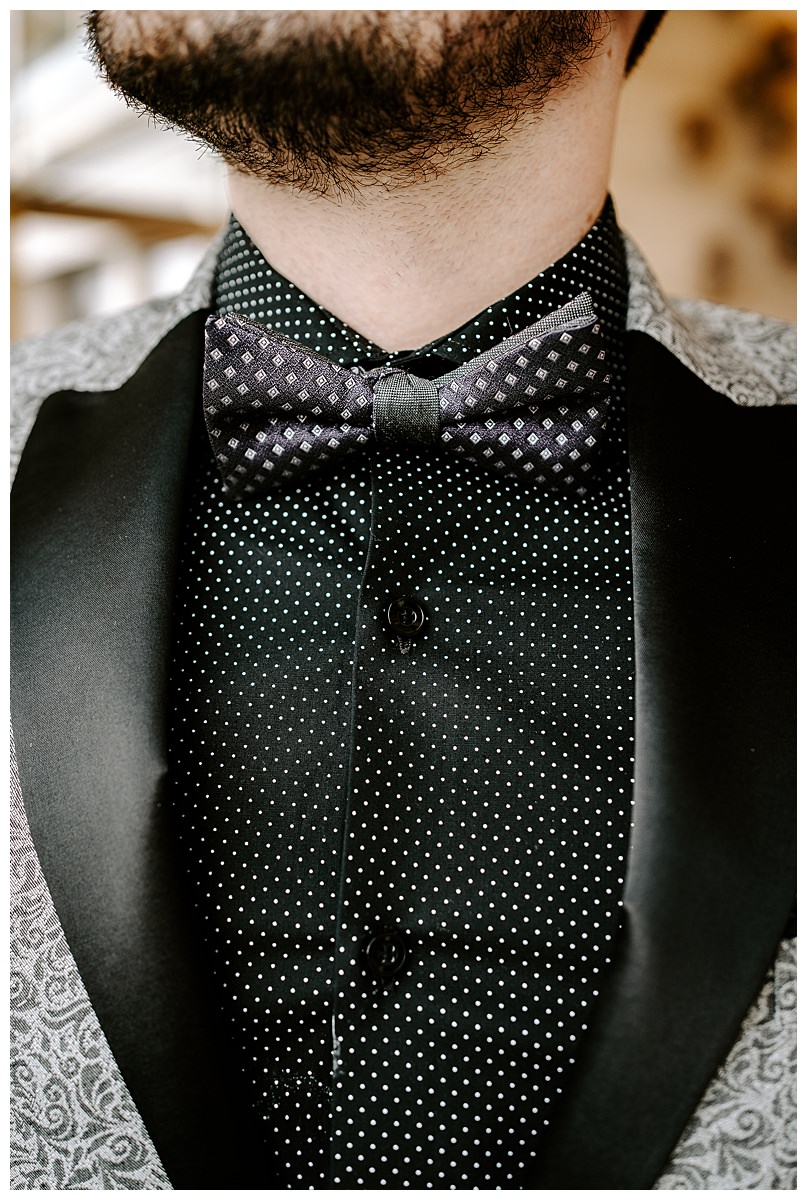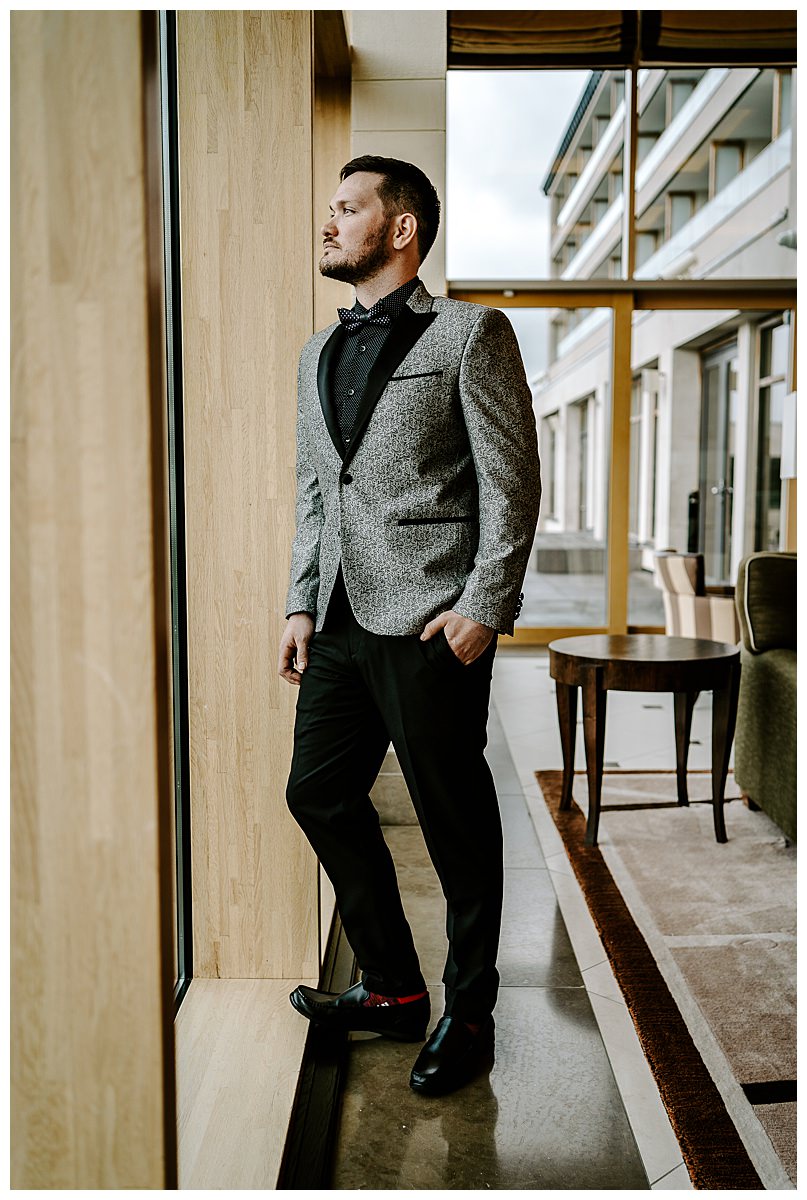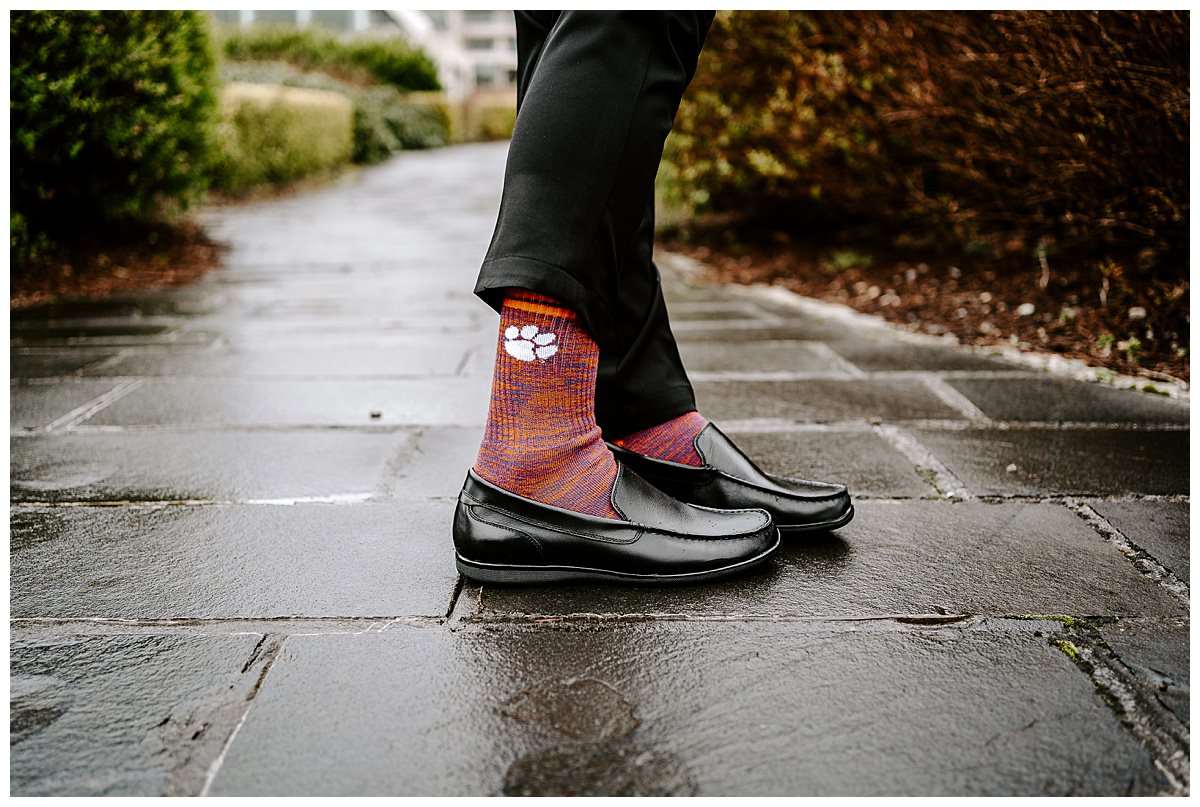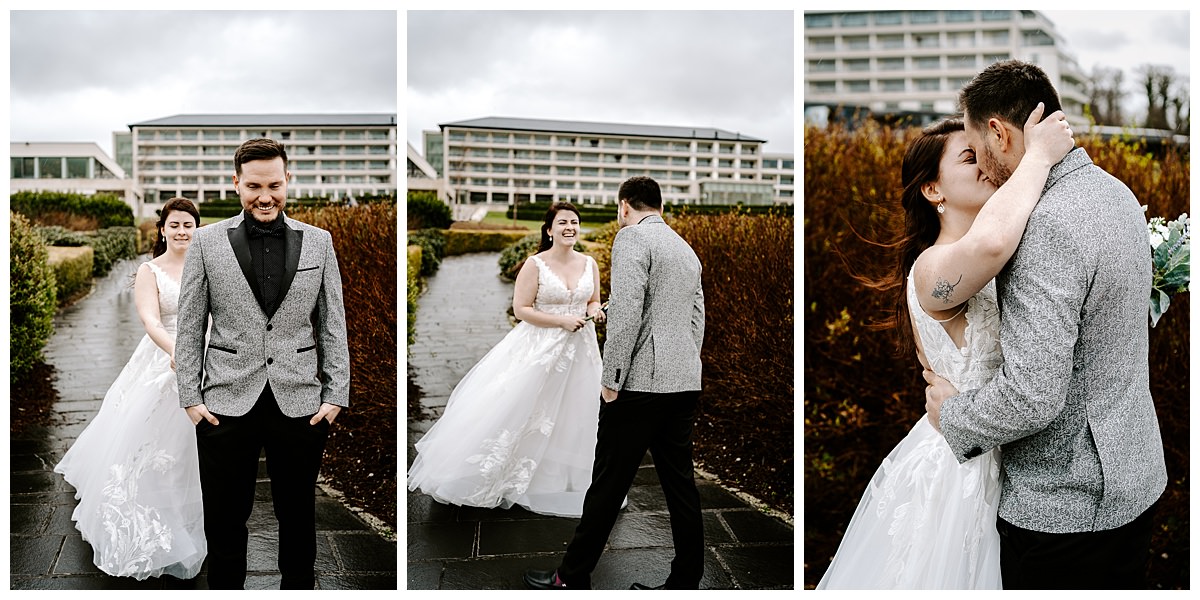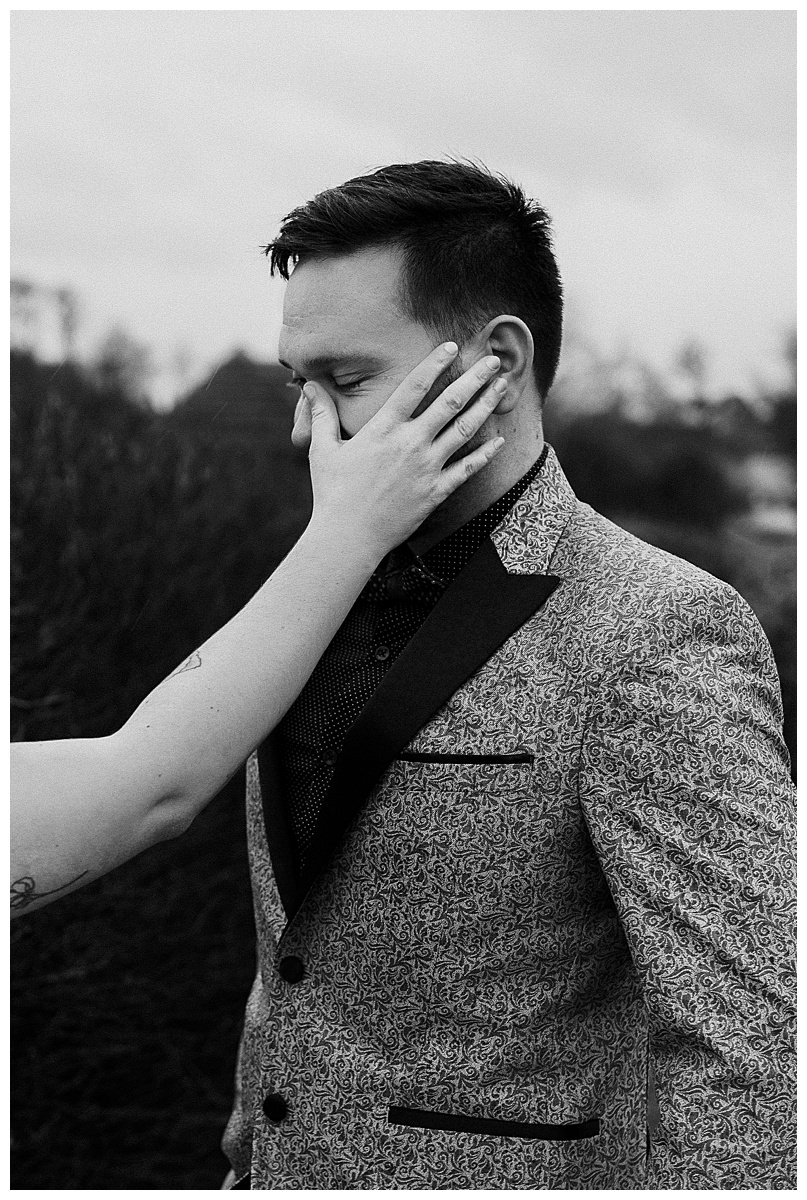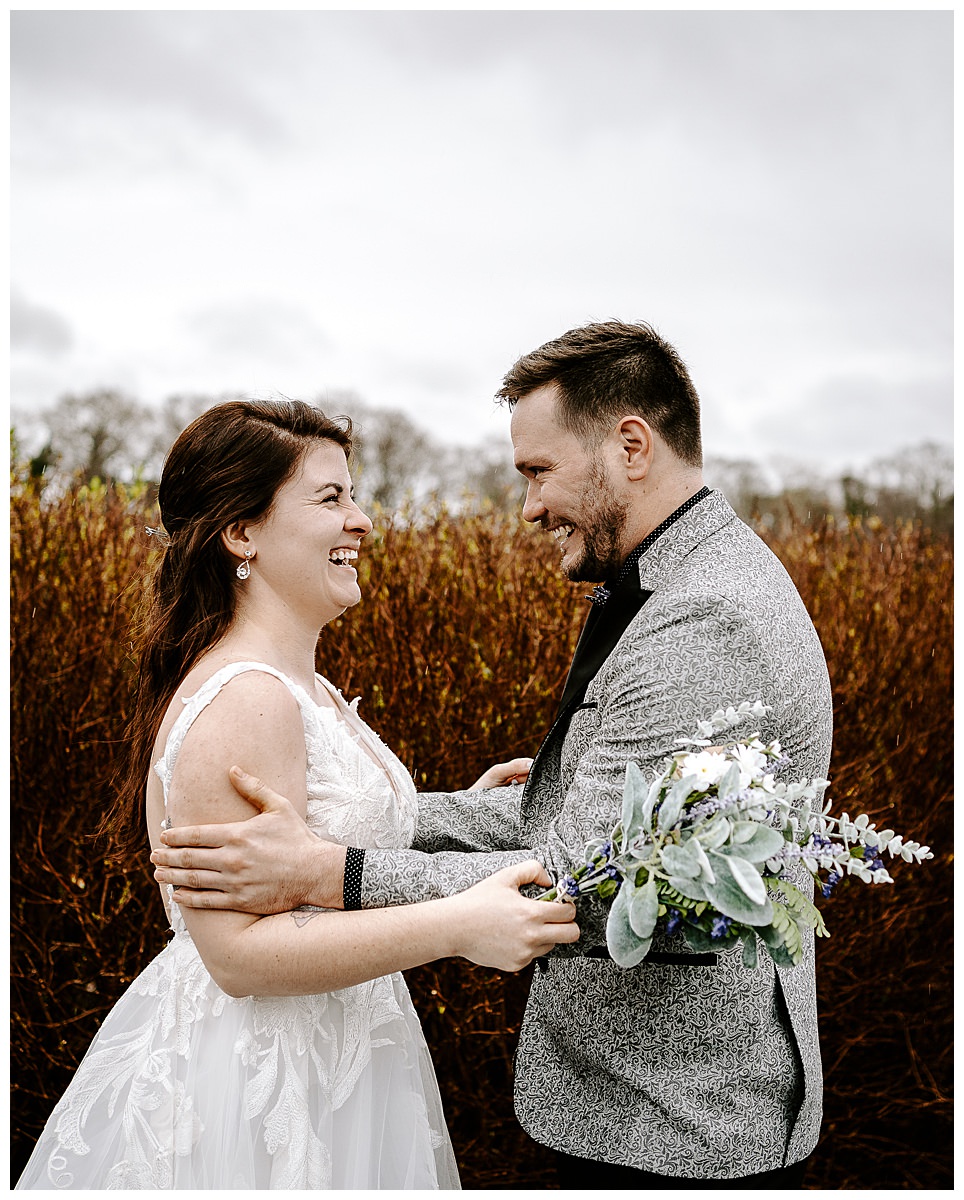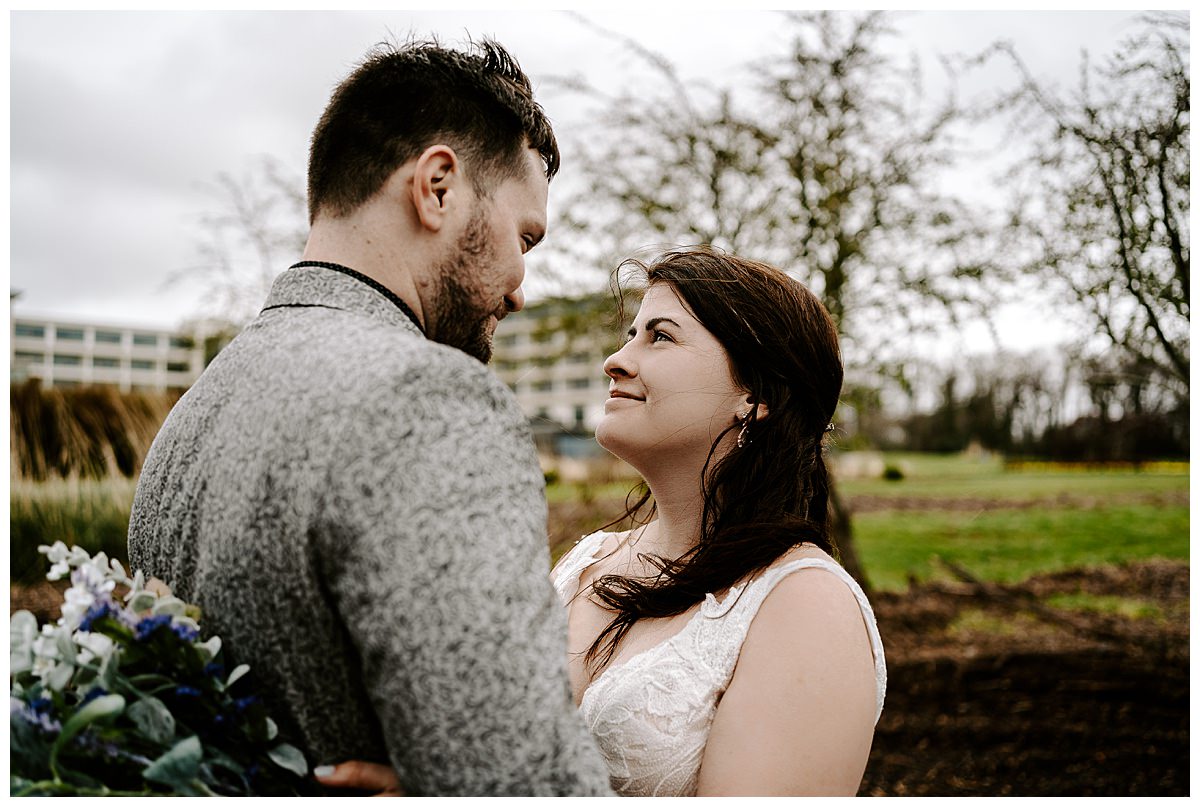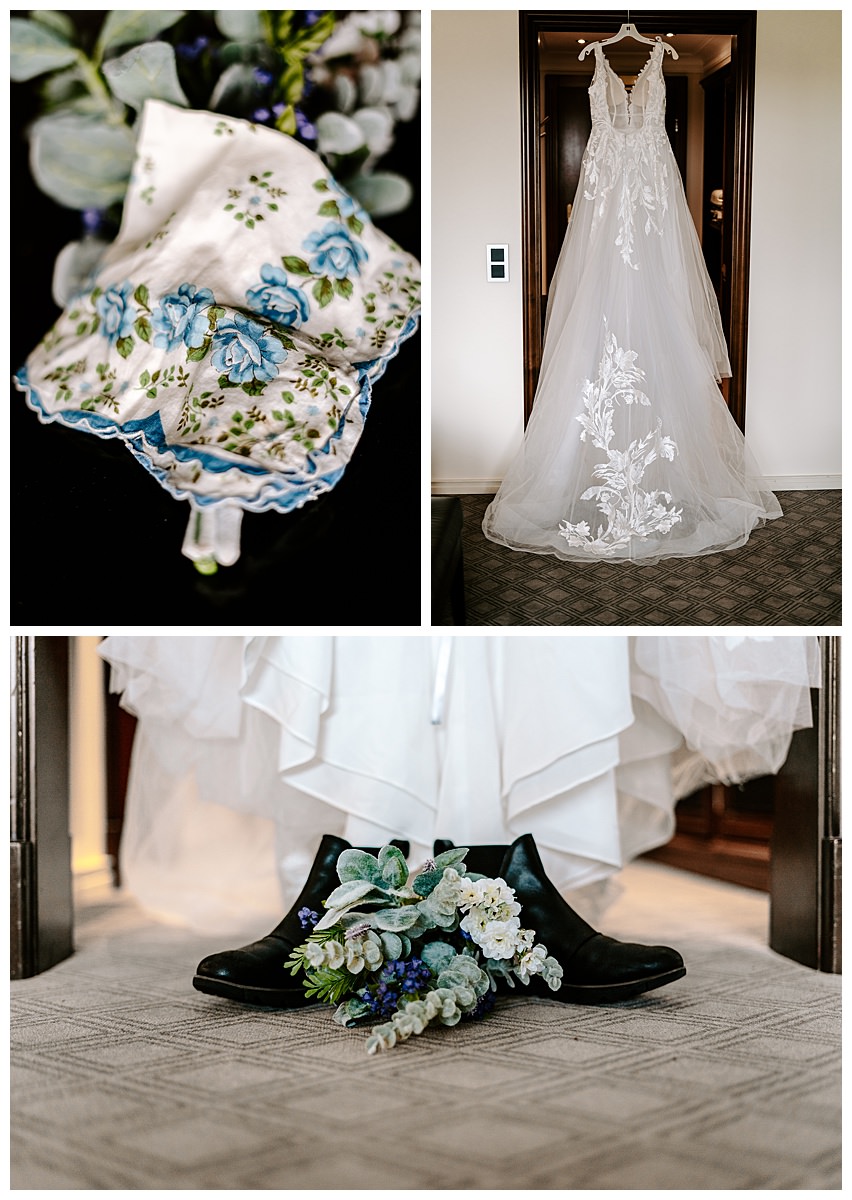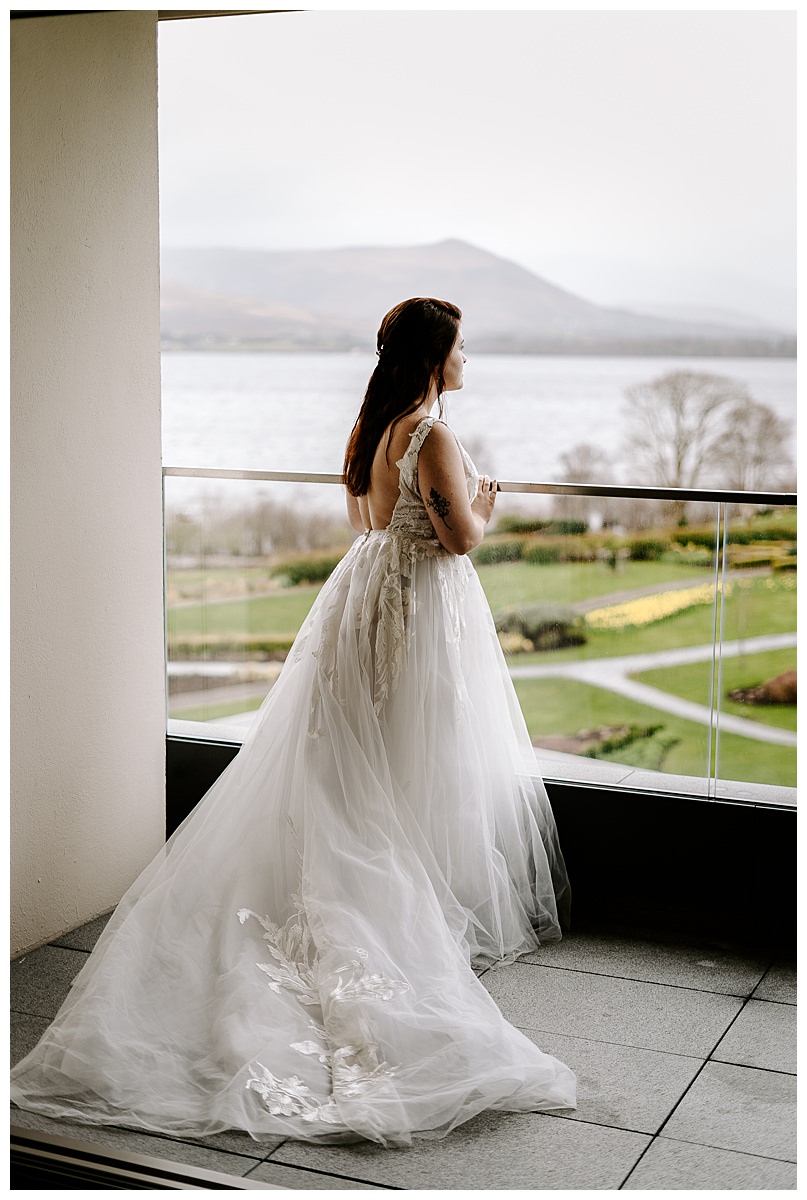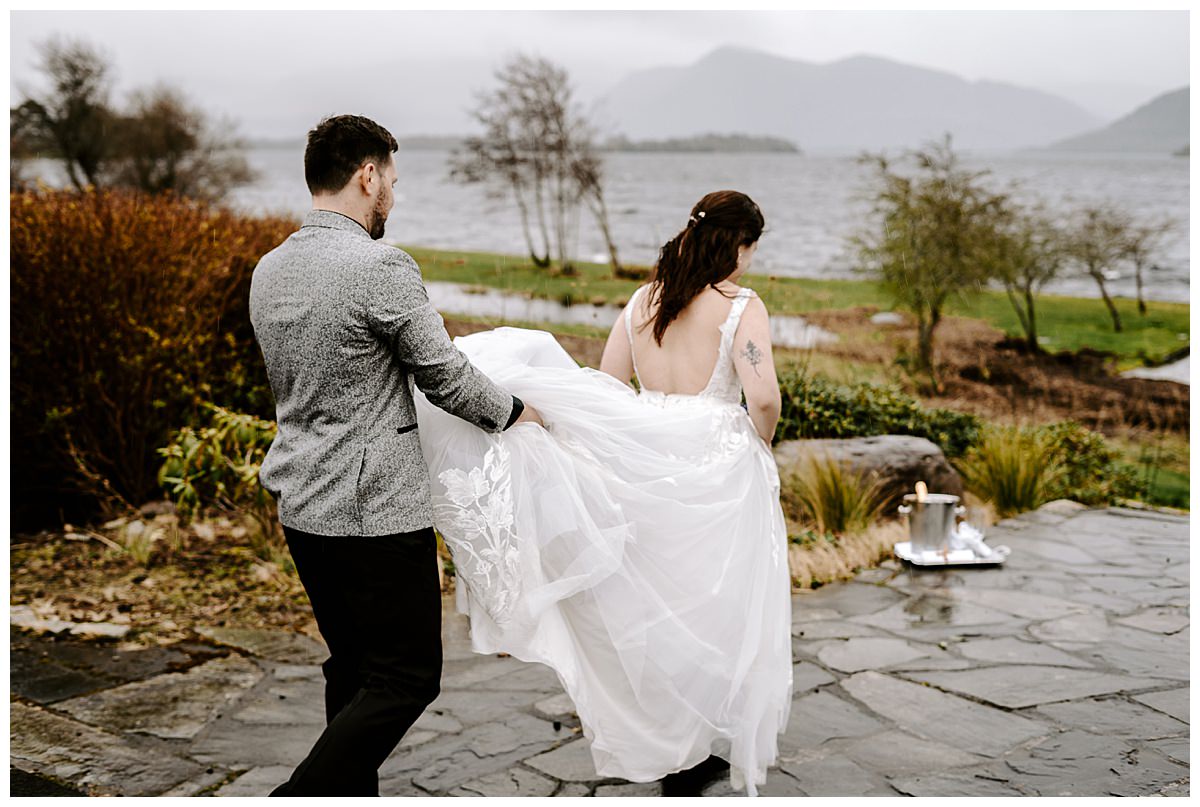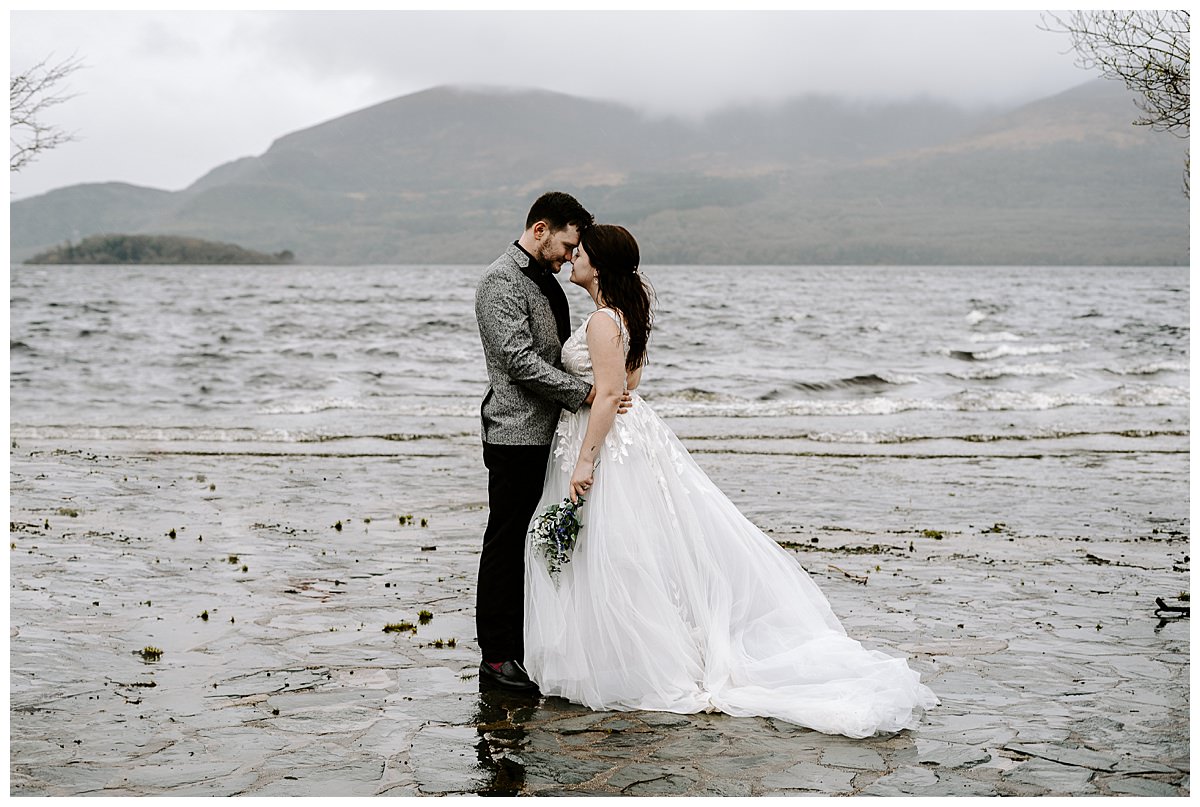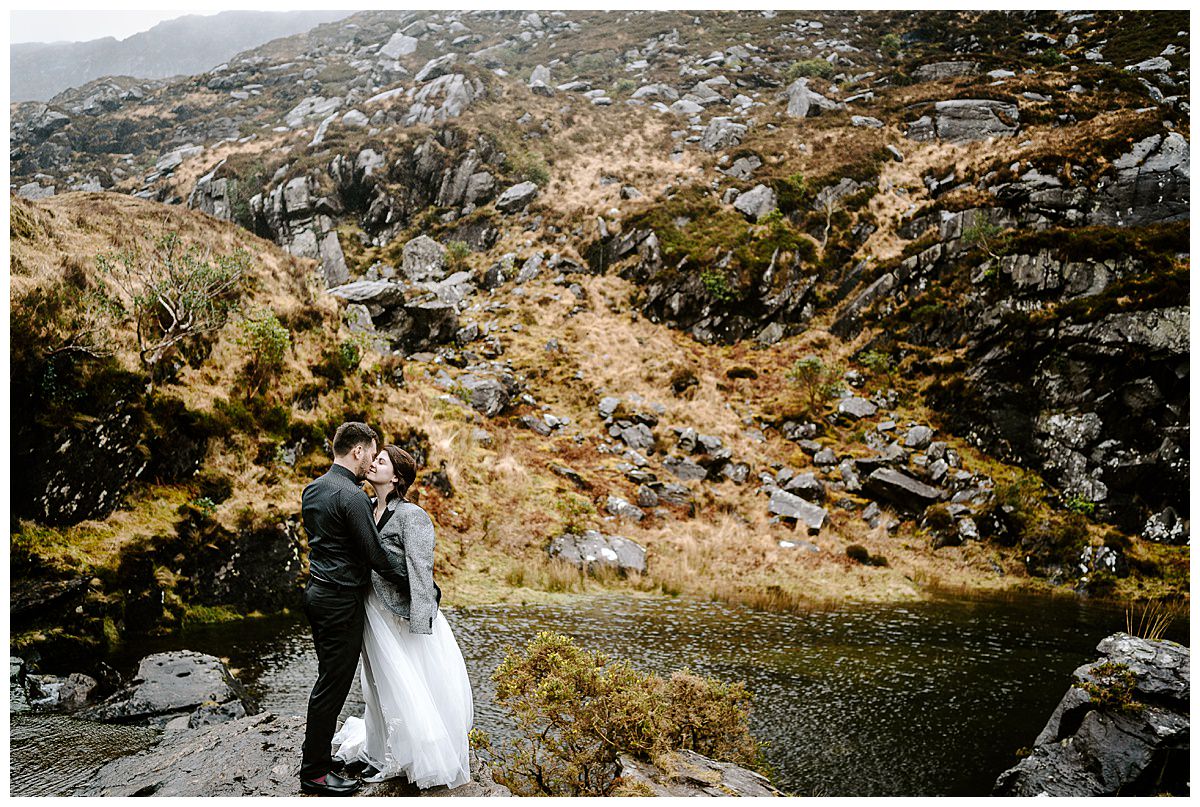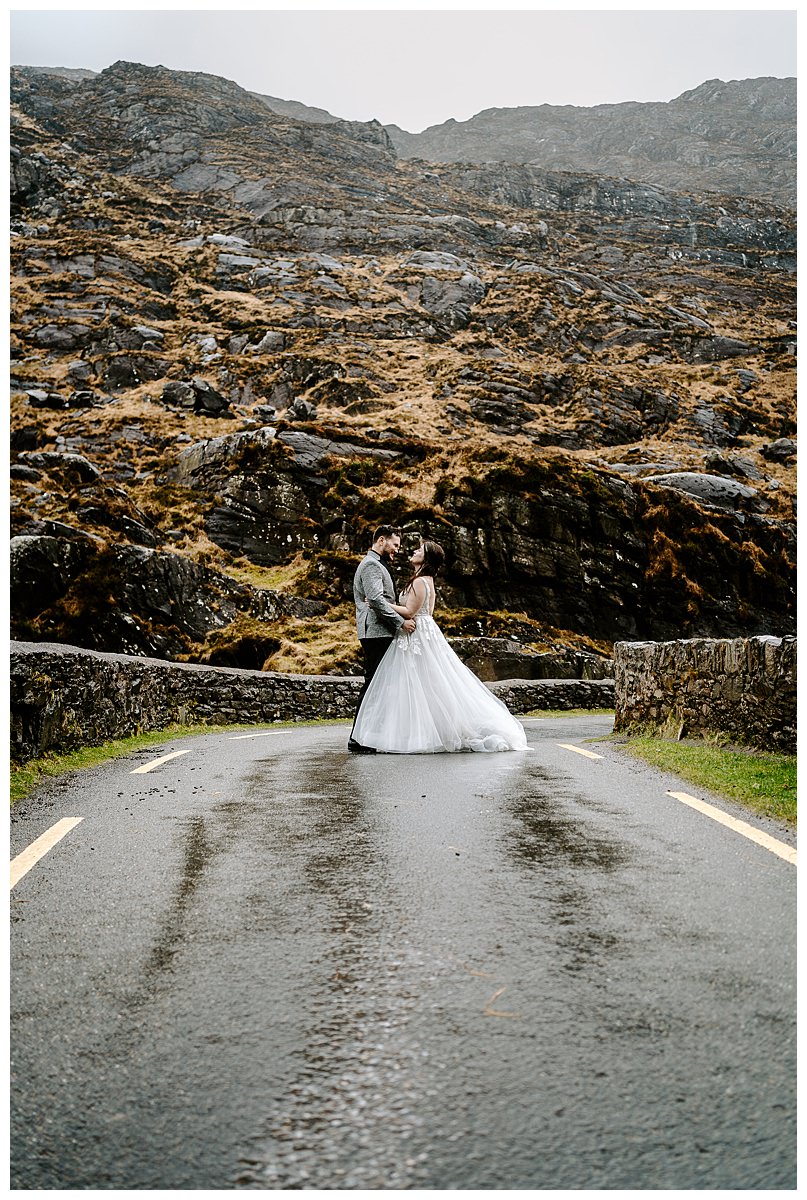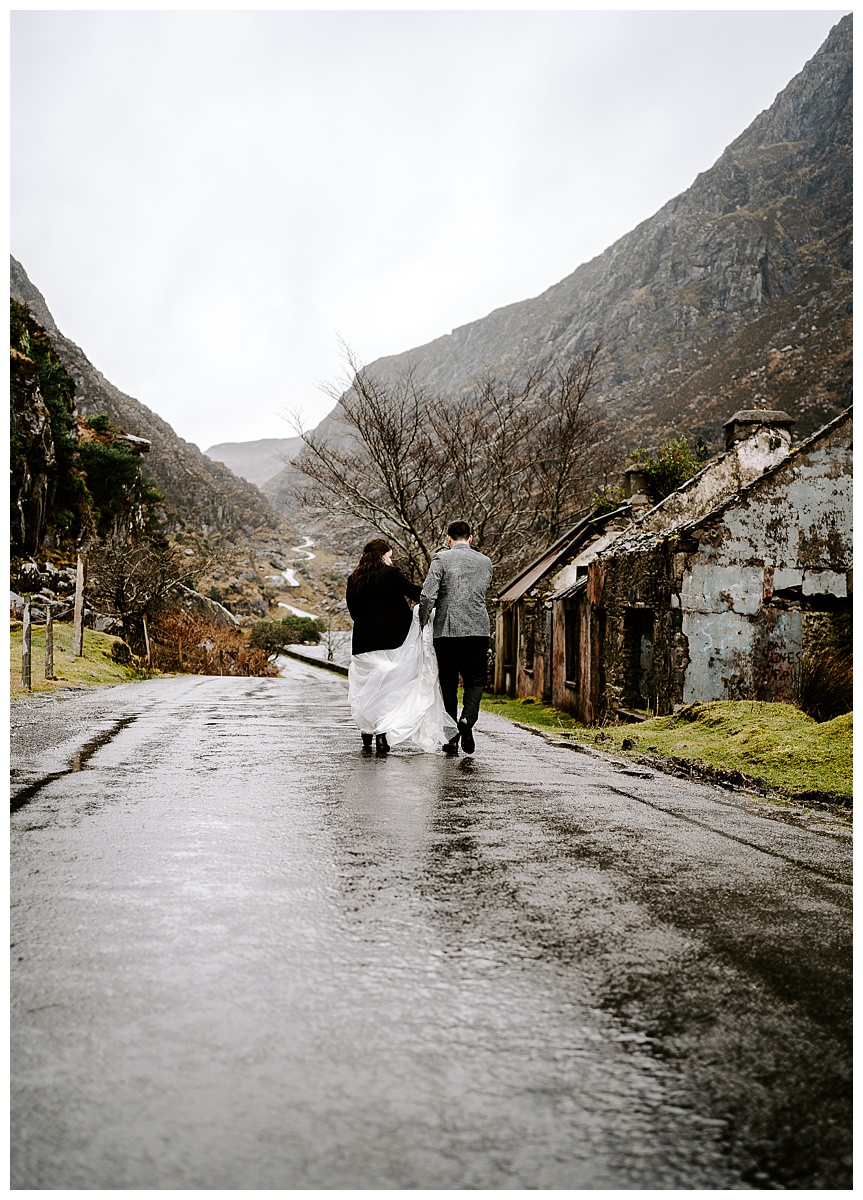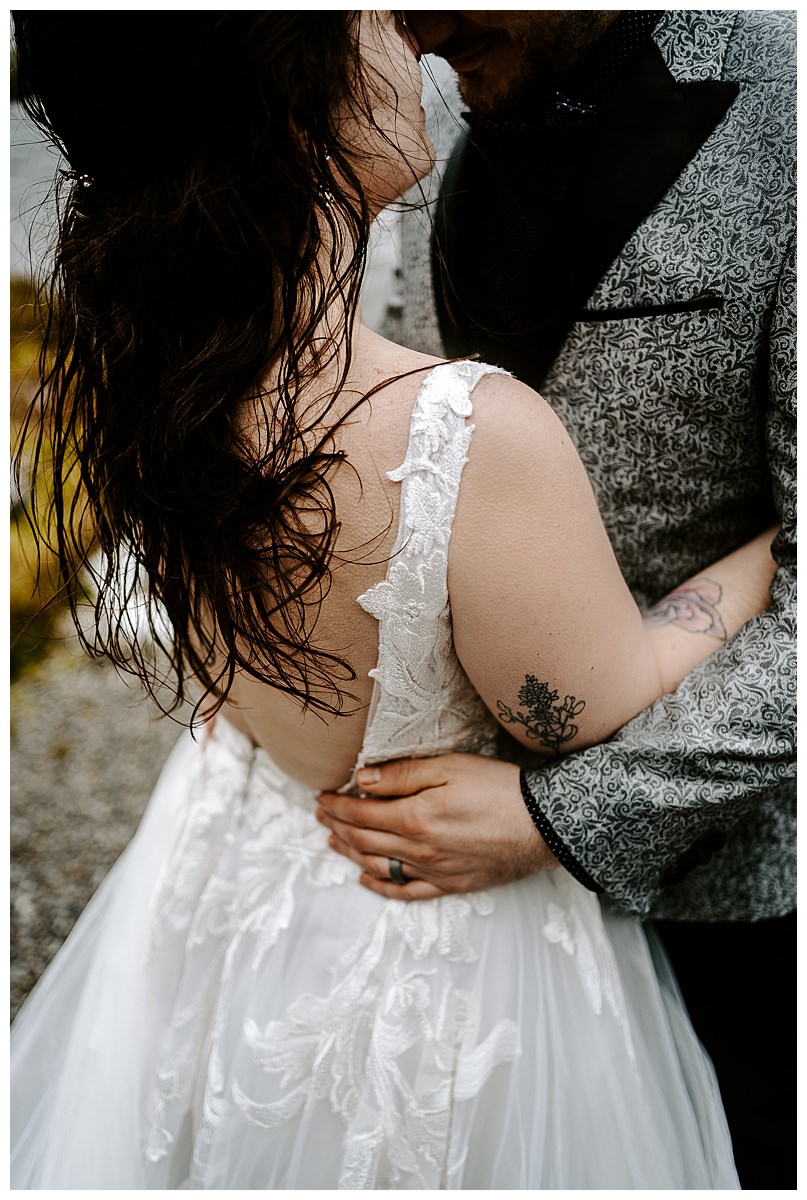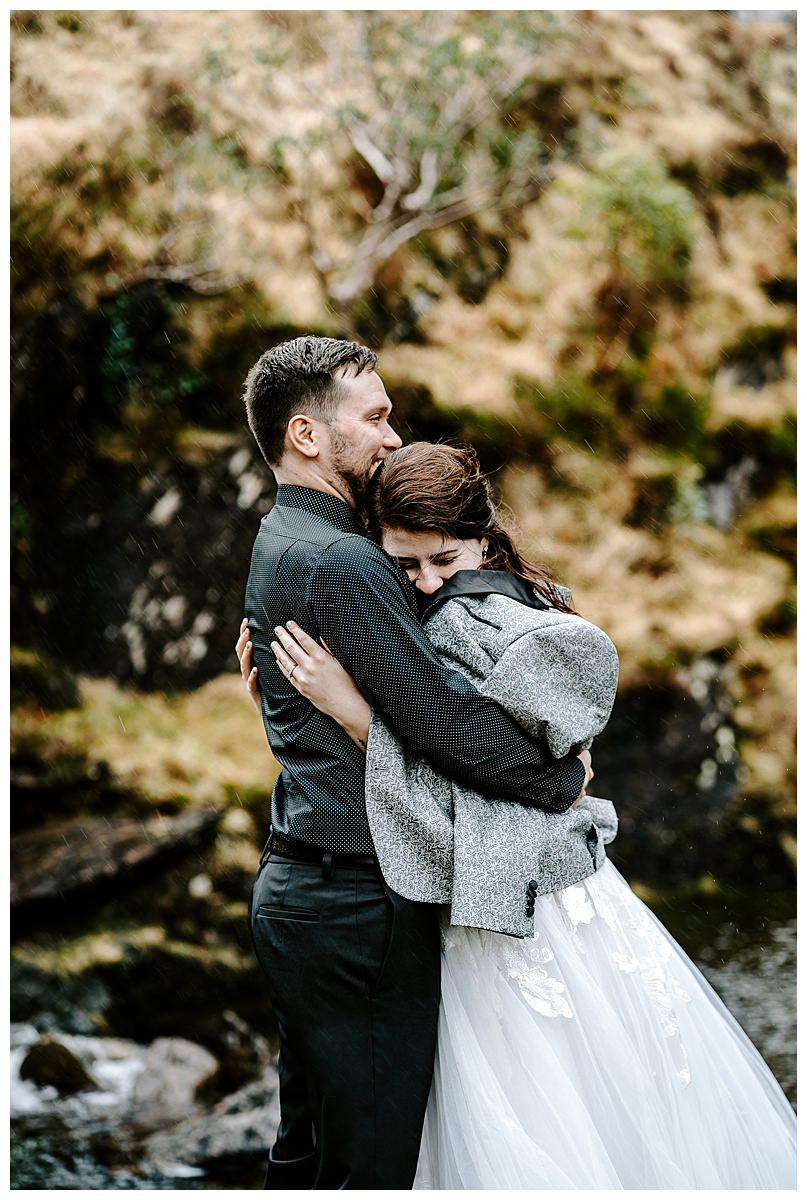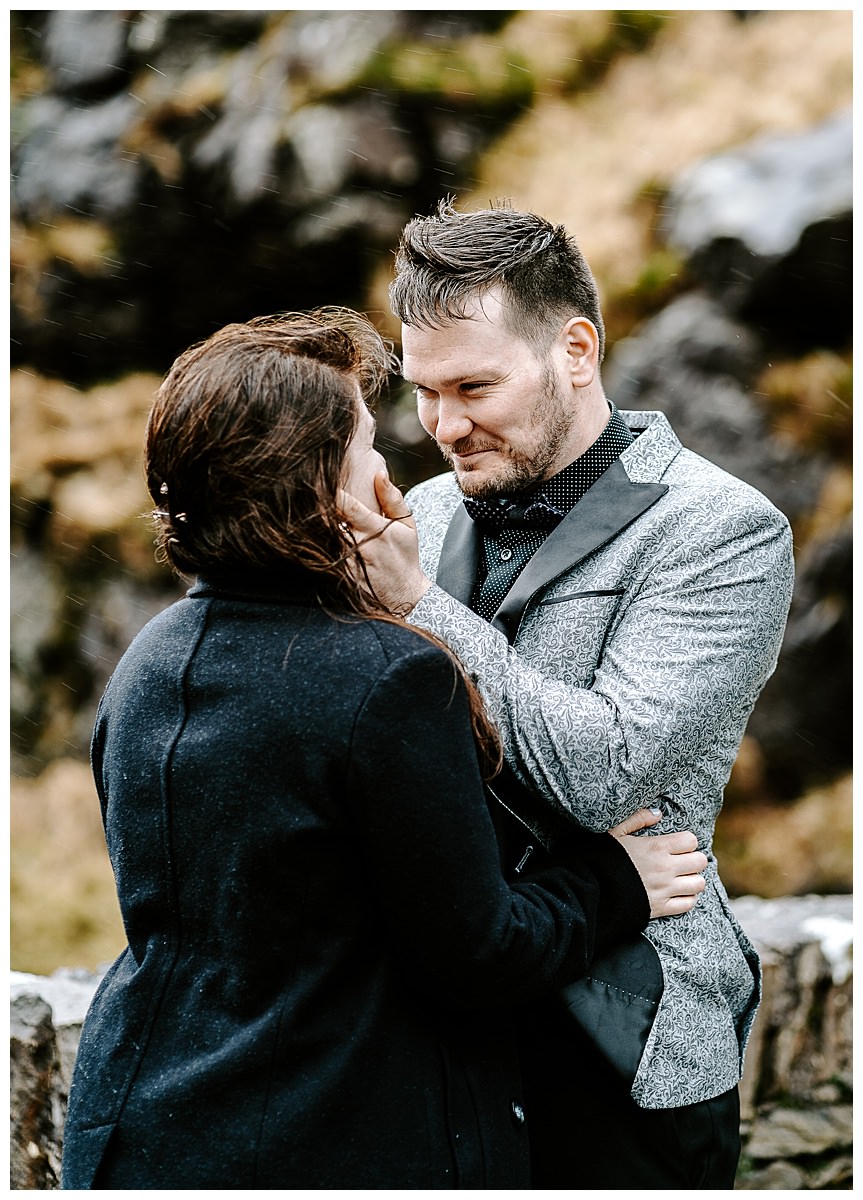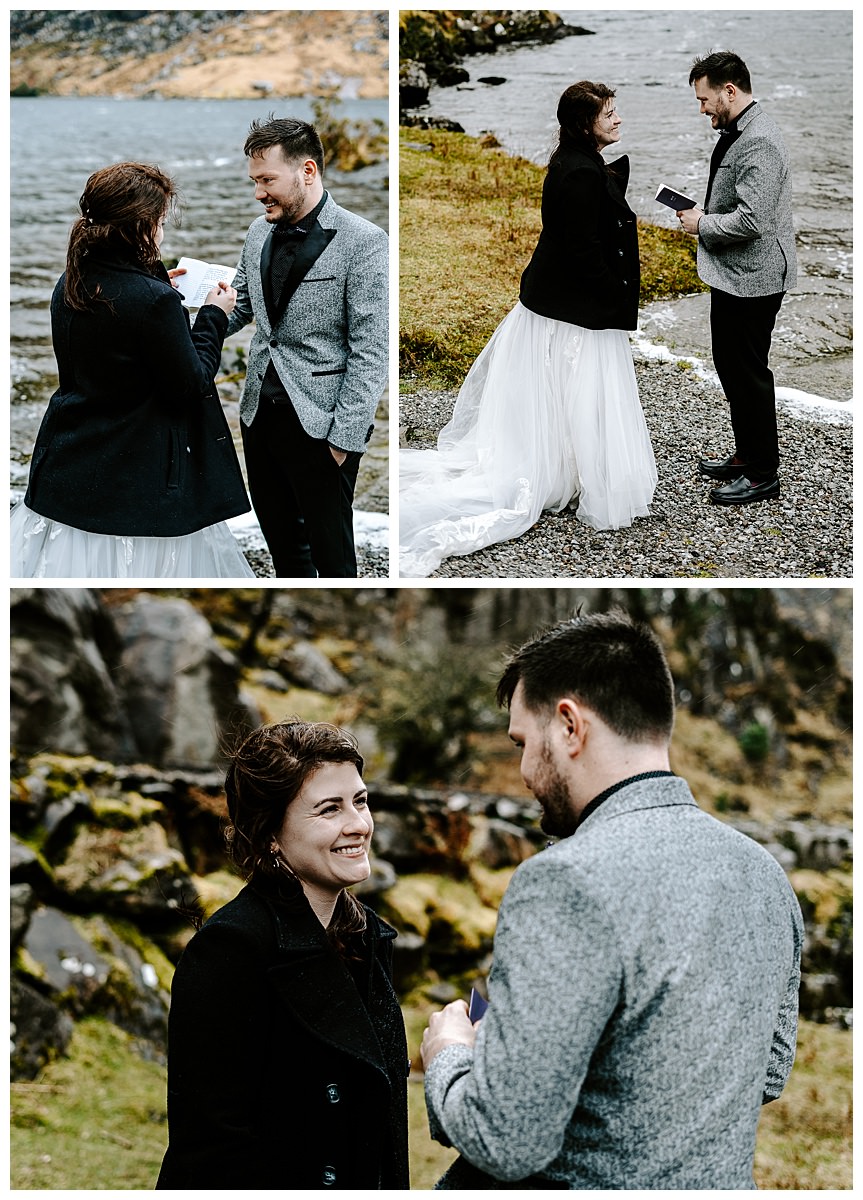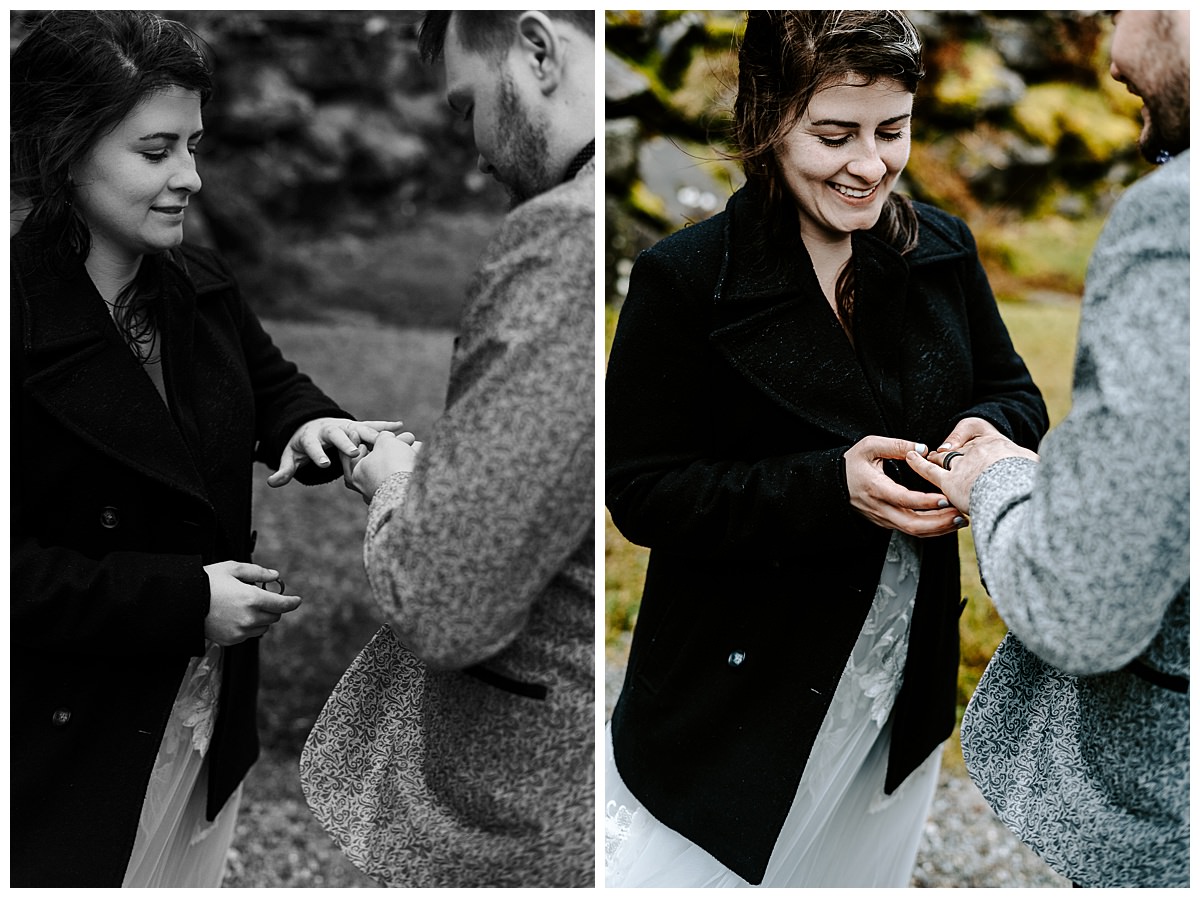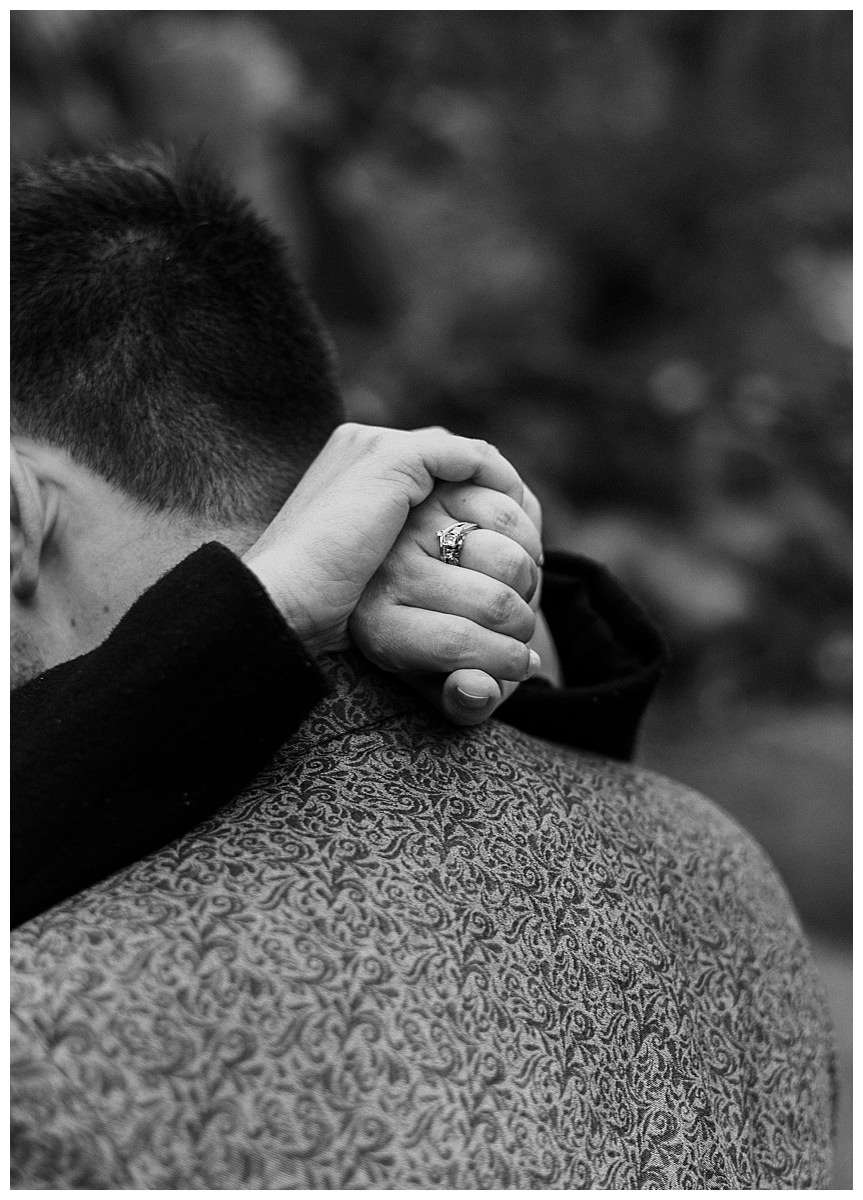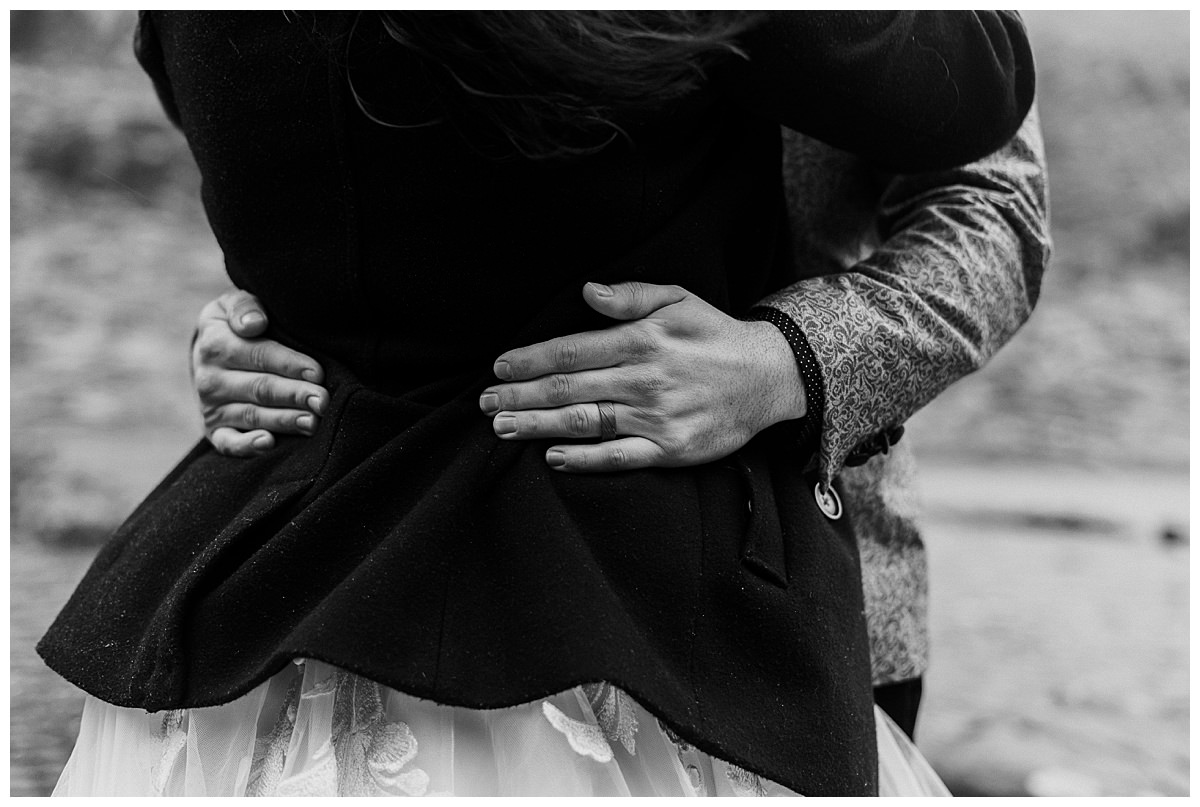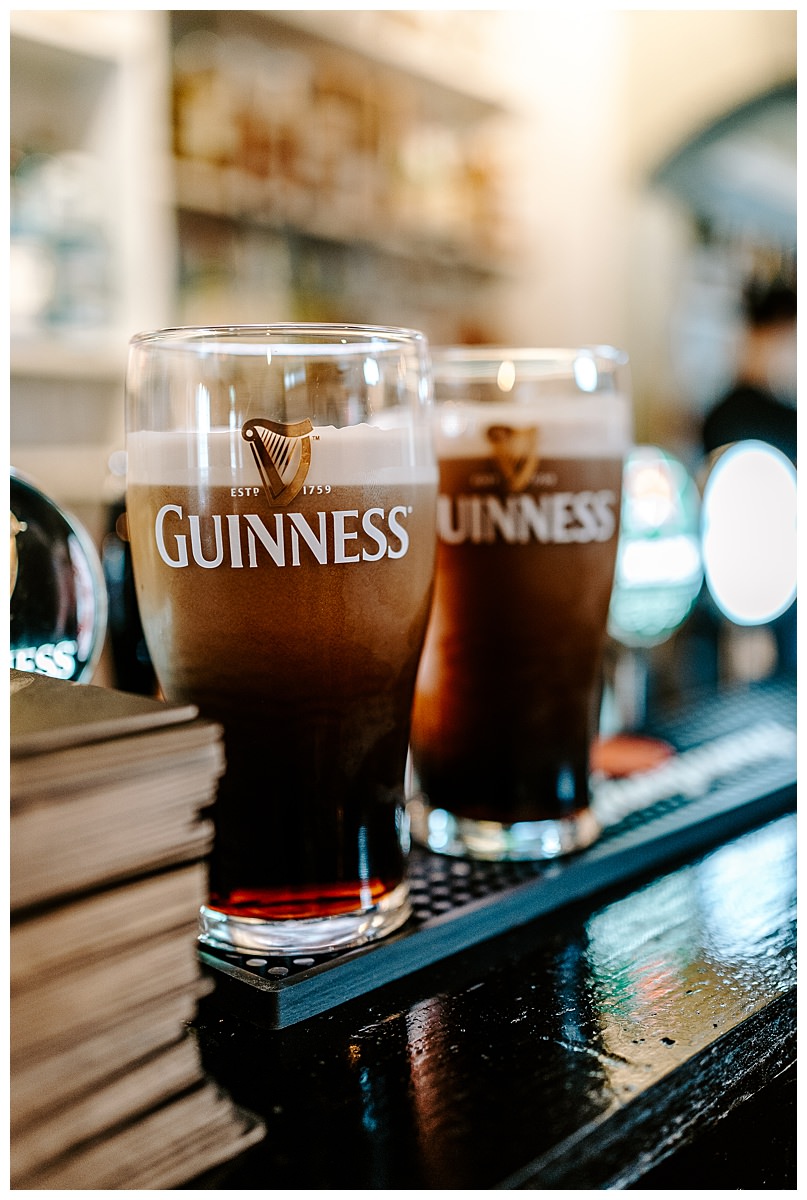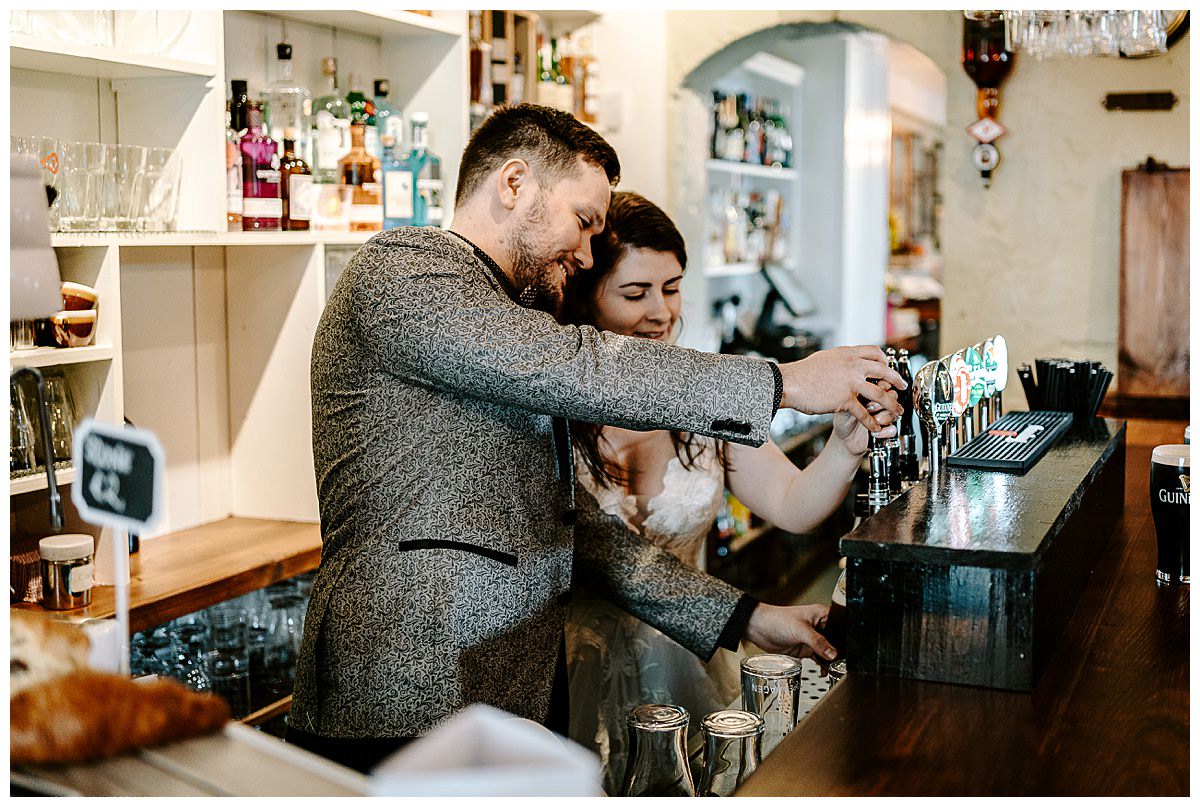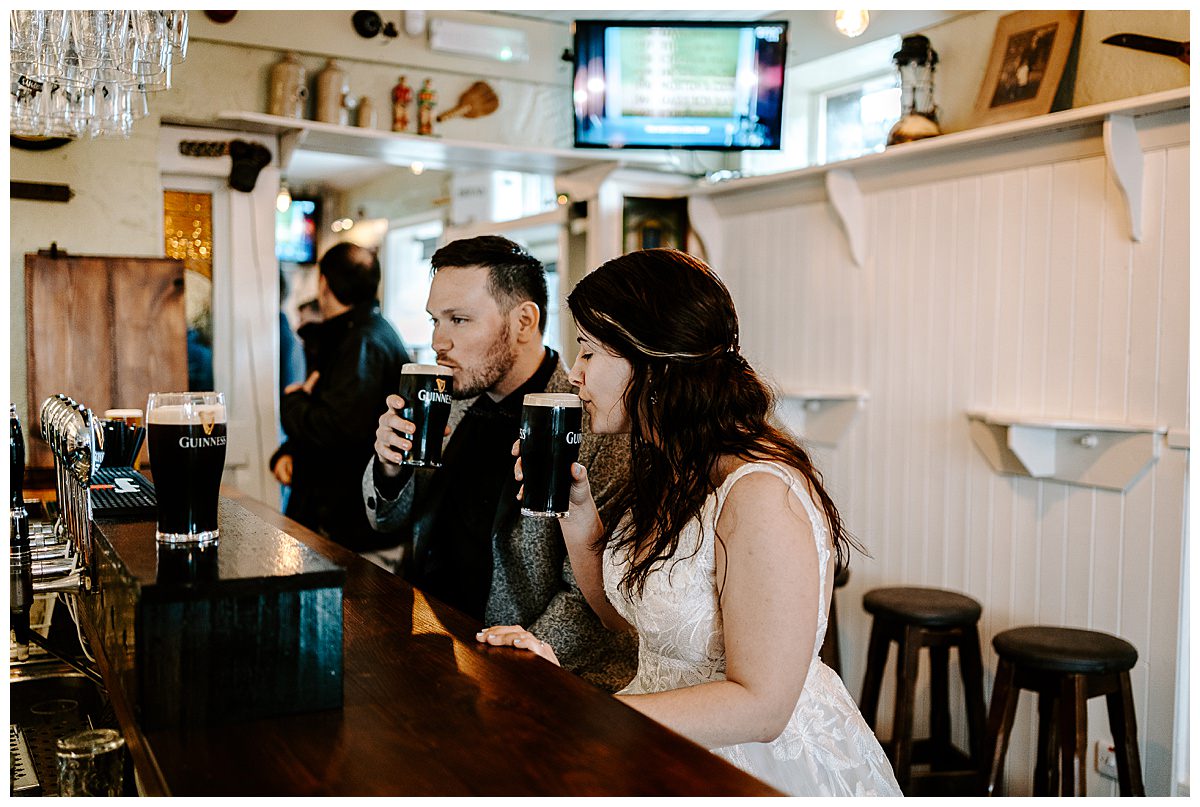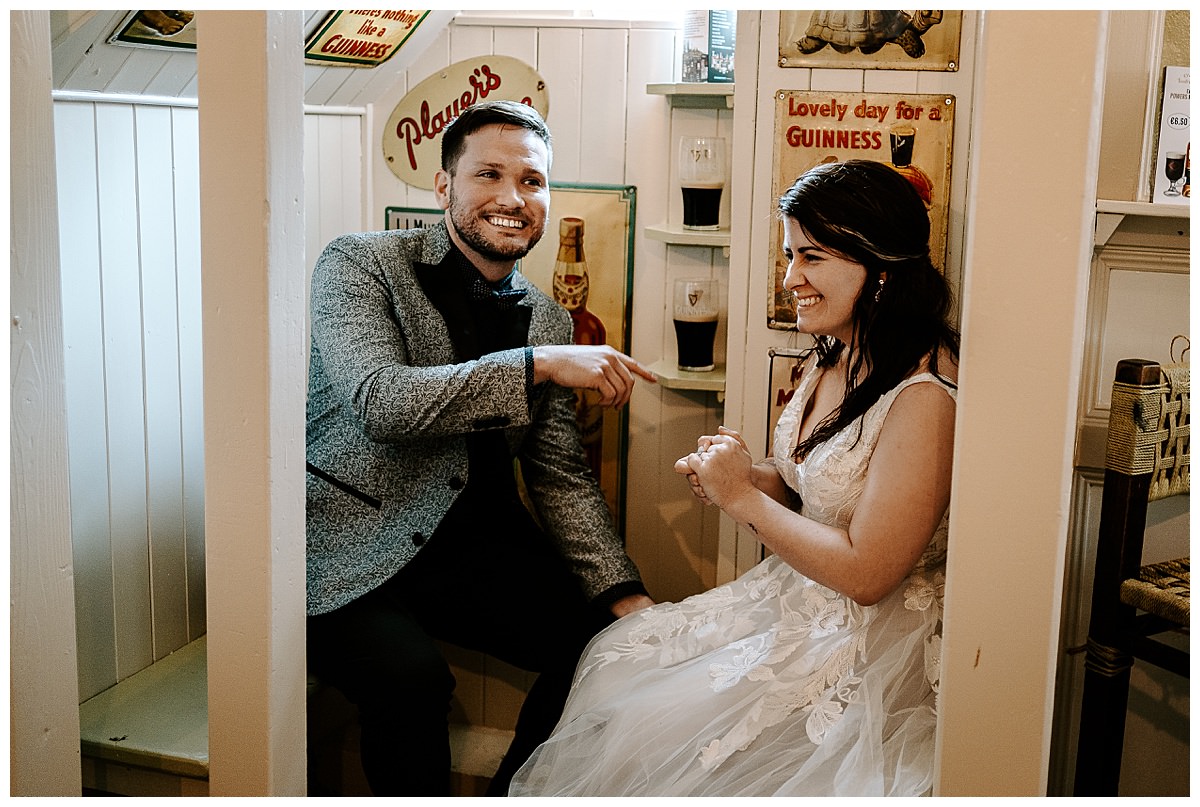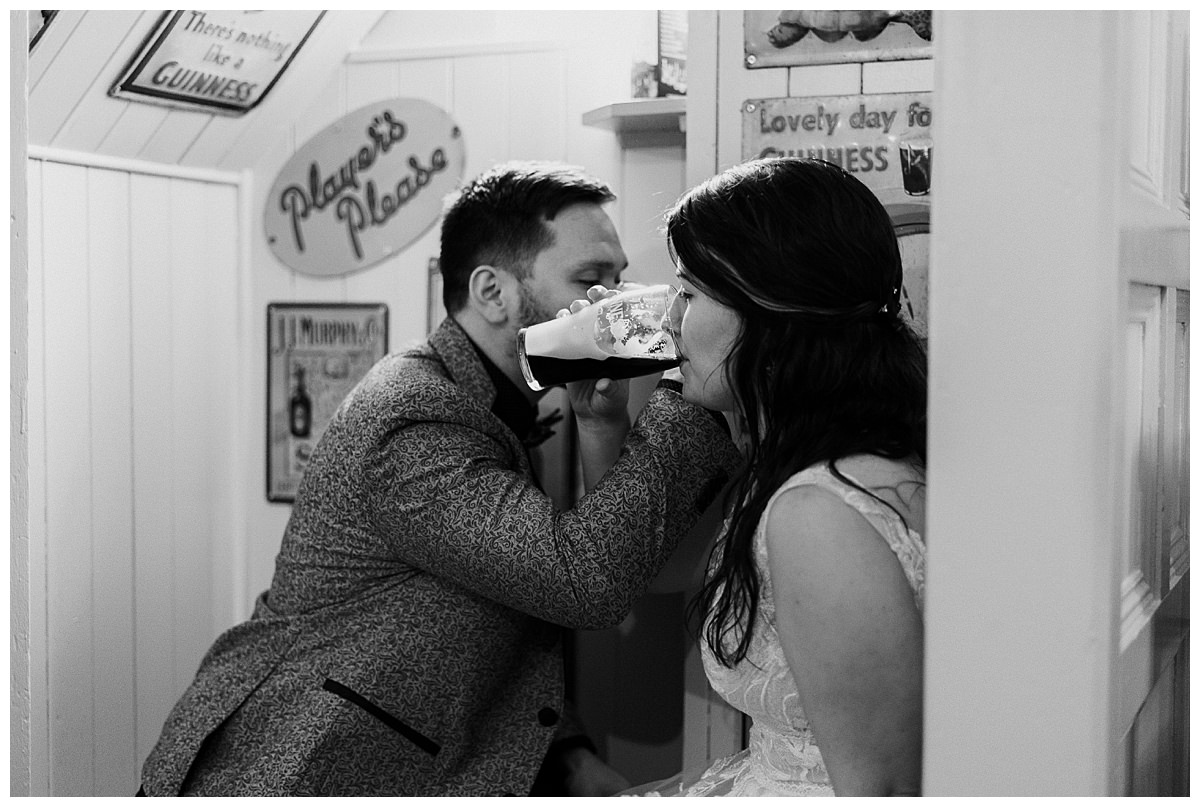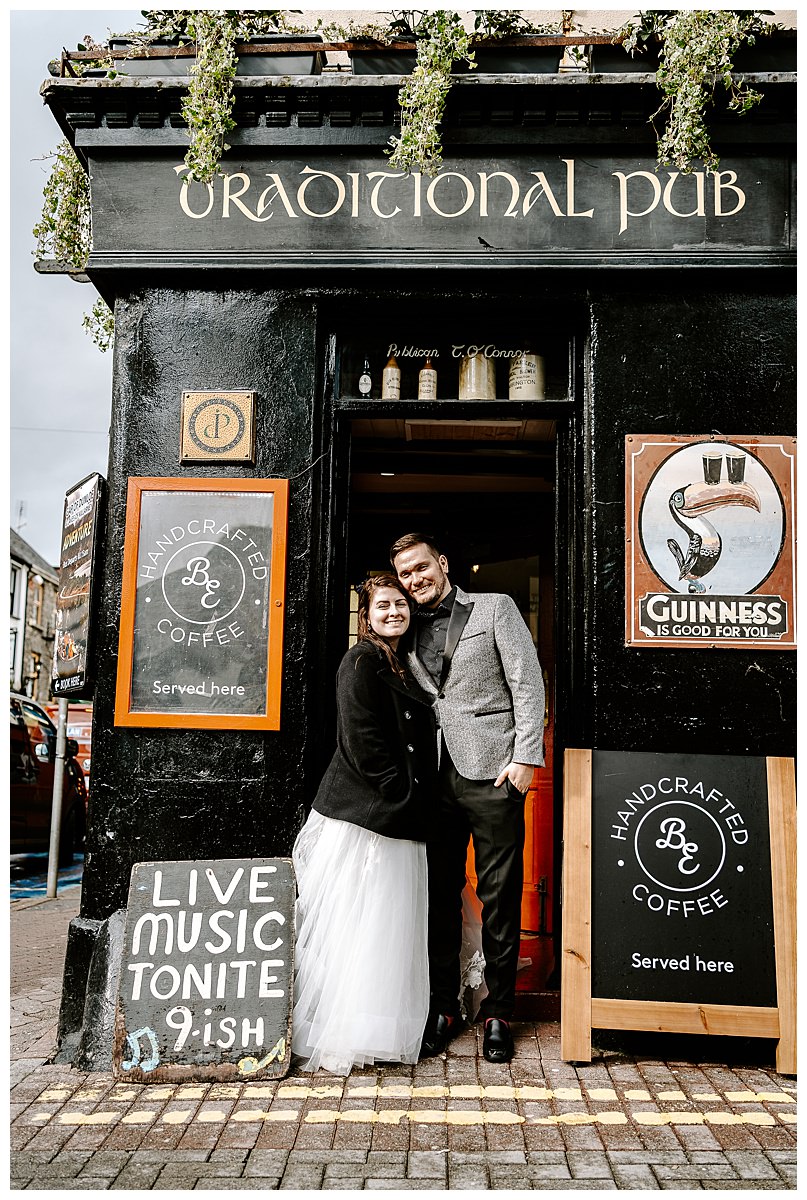 Want to see even more elopement inspiration? Click for more of our featured intimate weddings!
Written by Emily Rochotte