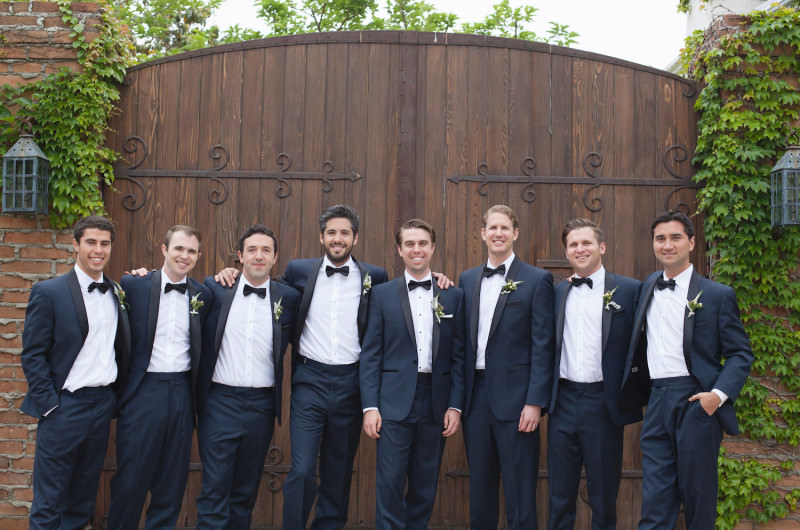 Stitch & Tie: An Innovative Online Tuxedo Rental for Men and Women
Hectic times call for hassle-free measures — or at least that's how it should be! When the stress of wedding planning makes you want to rip your hair out, there's nothing more luxurious than being productive from the comfort of your own couch. So instead of stressing over fitting appointments into an already tightly packed schedule, why not shop for your wedding outfit online? With the launch of a brand new site, an acclaimed formalwear company is bringing their tuxedos to the rest of the country through a new rental service.
Streamlined by Friar Tux Shop as an online extension of their flourishing West Coast business, Stitch & Tie is an innovative one-stop shop for all things formalwear for both men and women. The user-friendly platform was designed with the modern consumer in mind, offering a style- and size-inclusive selection of patterns and colors that range in size from boys 3 to men's 70 and from 0-22 in women's sizes. One of the things we love about this new rental shop is its dedication to the customer. Those who are looking to rent formalwear typically do so for monumental life events and special occasions where looking your best is as important as being there and basking in the moment. So if your tuxedo arrives and something isn't quite right, whether that's the fit or color, they will mail you a replacement for free. So take the angst out of shopping, hop online and let Stitch & Fix's style experts guide you to the perfect look for your wedding day. Here's a peek at some of their incredibly dapper designs, from a chic black women's tuxedo styled with a pair of pointy nude heels to a men's three-piece ensemble featuring a burgundy jacket and a fashionable bow tie to complete the look.