On the edge of the Elizabeth River in Norfolk, Va., the sun shone brightly through the branches of drooping trees that surround the pagoda and Oriental garden where Robyn and Pete said "I do." We Are the Mitchells' beautiful images reveal the cured landscape and natural beauty of the garden that replaced any need for lavish decor as Robyn and Pete's affectionate love stole the show on their wedding day orchestrated by Love List member Cherry Blossom Planning Factory. With brightly colored floral arrangements, featuring a tiny blue origami swan in the bride's bouquet, this Asian-American fusion wedding blended culture and tradition seamlessly for a beautiful ceremony and reception that was full of love.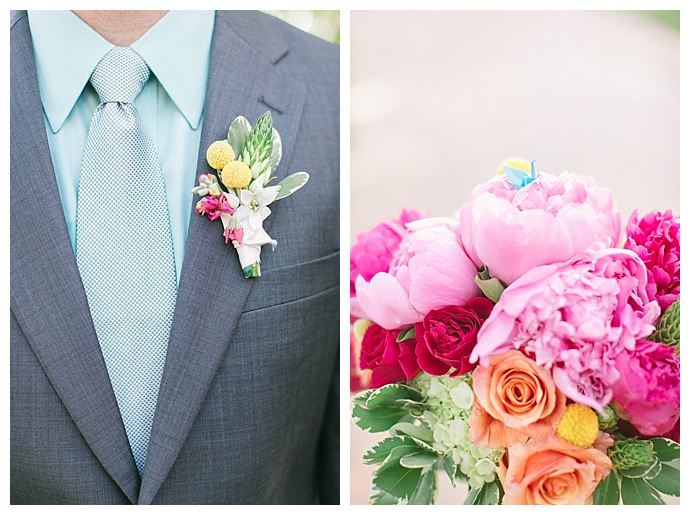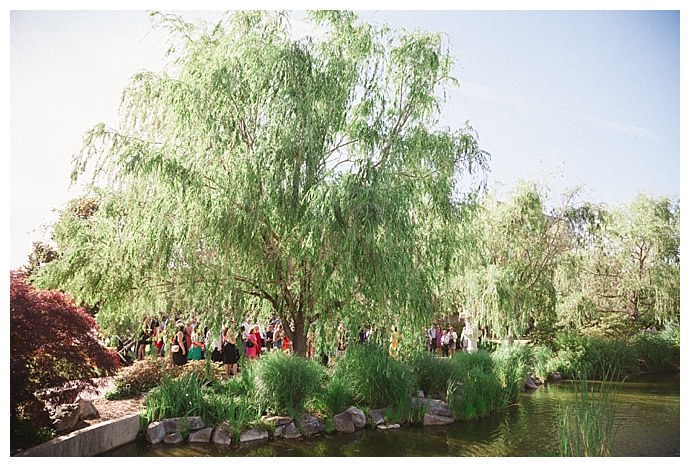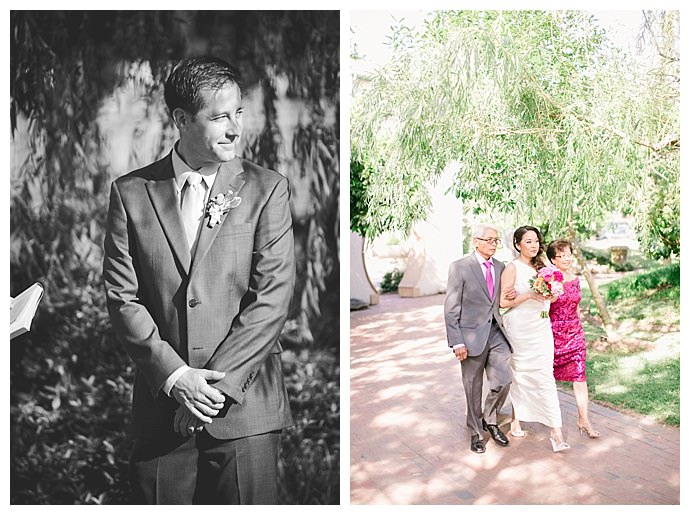 The Love Story
Proving that friends still make the best matchmakers, Robyn and Pete were introduced through a close mutual friend, who later would end up officiating their vows on their wedding day. Sparks flew after they met, and the two dated for four years before Pete wanted to surprise his bride-to-be with a proposal she absolutely didn't see coming. "I put a ring on the collar of our dog before we took him on a walk and asked Robyn to attach the leash to the dog's collar," Pete says. Robyn routinely put the leash on, not noticing the small ring that was sparking among their loving dog's fur. "She didn't see it, so I had to point it out to her, which was convenient because then I was kneeling down when I asked her if she wanted to get married," he says.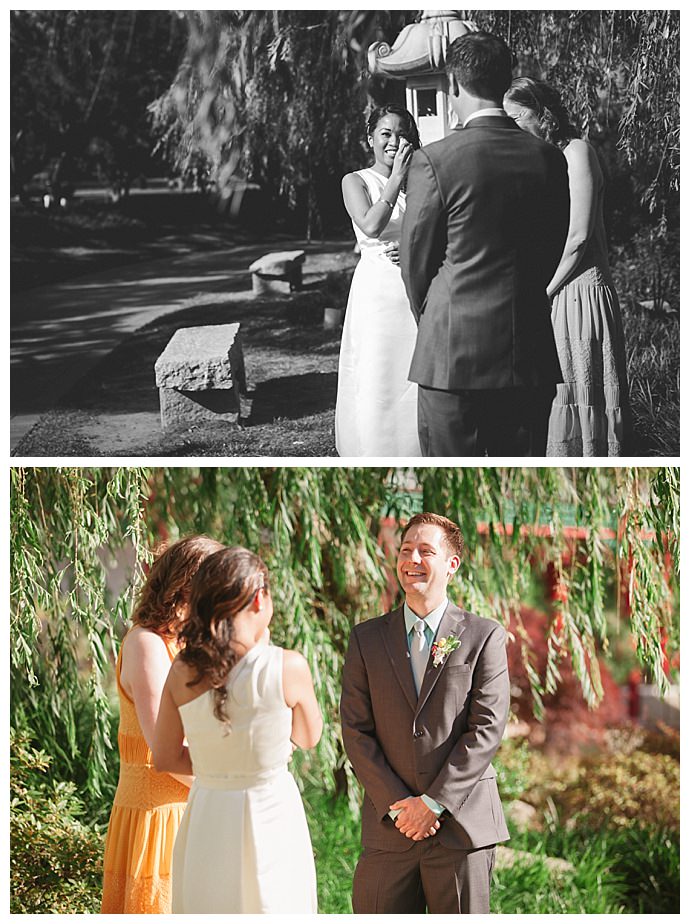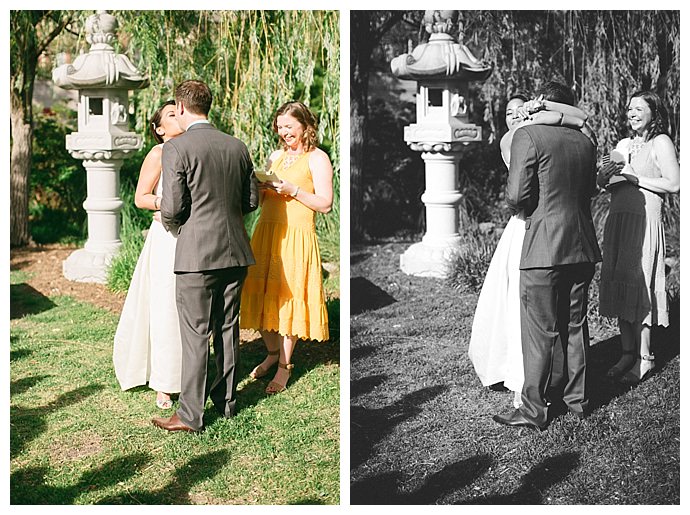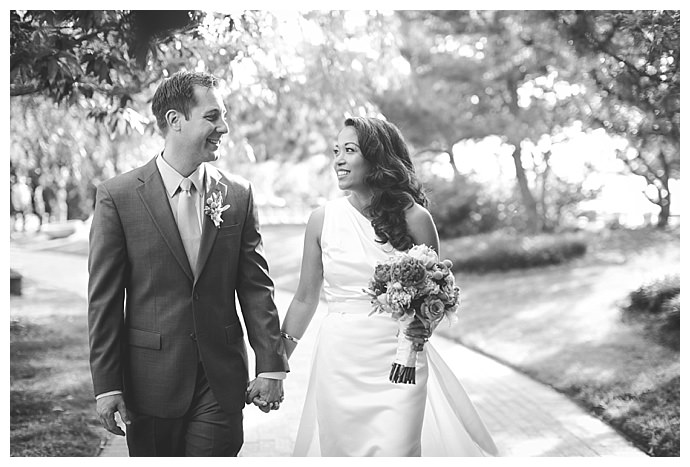 The Ceremony
Robyn and Pete decided to marry in a beautiful outdoor space at Norfolk Pagoda, a place they both loved before they met and that became extra special when they began spending time there together. They married in the garden, an oasis with lush landscape and towering willow trees with drooping vines, which served as the perfect backdrop for the ceremony officiated by their close friend, something that was very important to the both of them. "Having a close friend who knows both of us well guiding the ceremony made it personalized and tailored to us and our relationship," Pete says.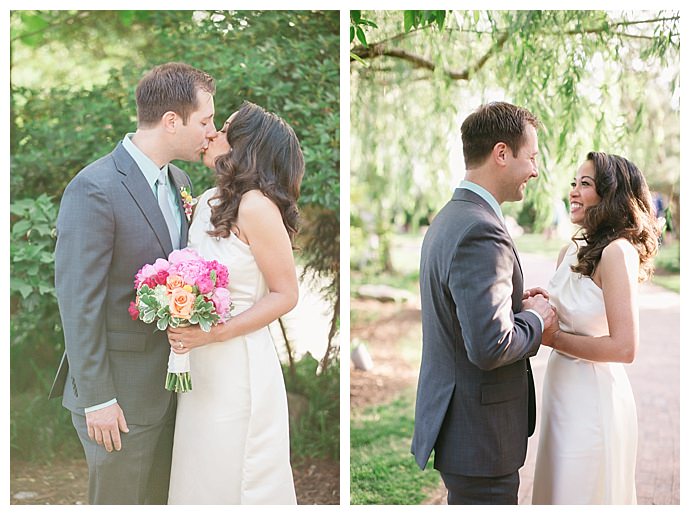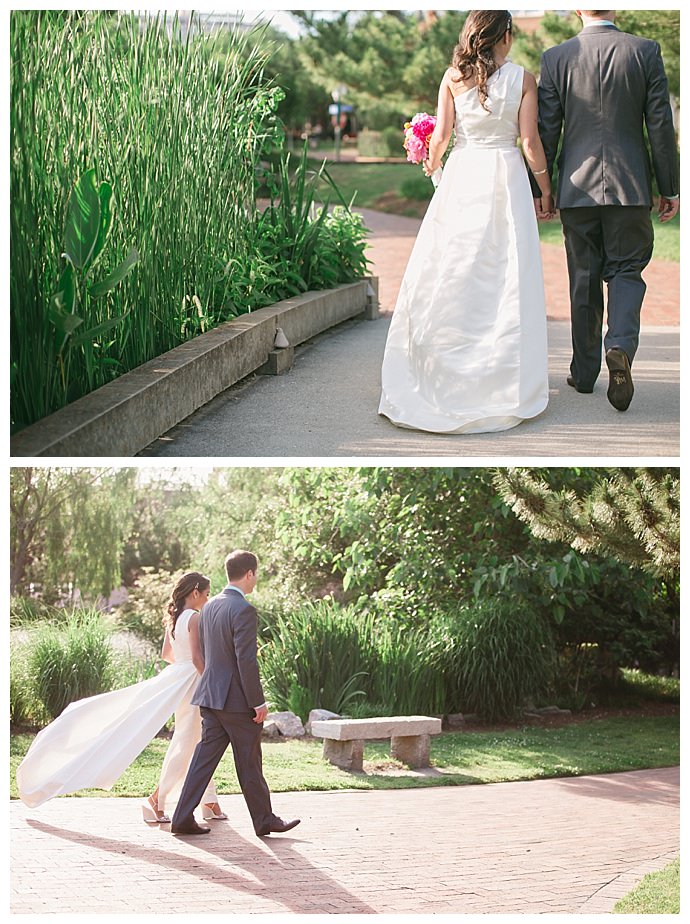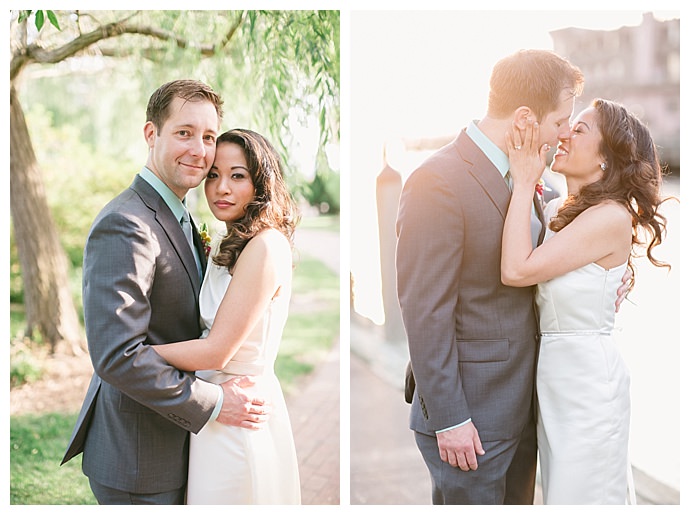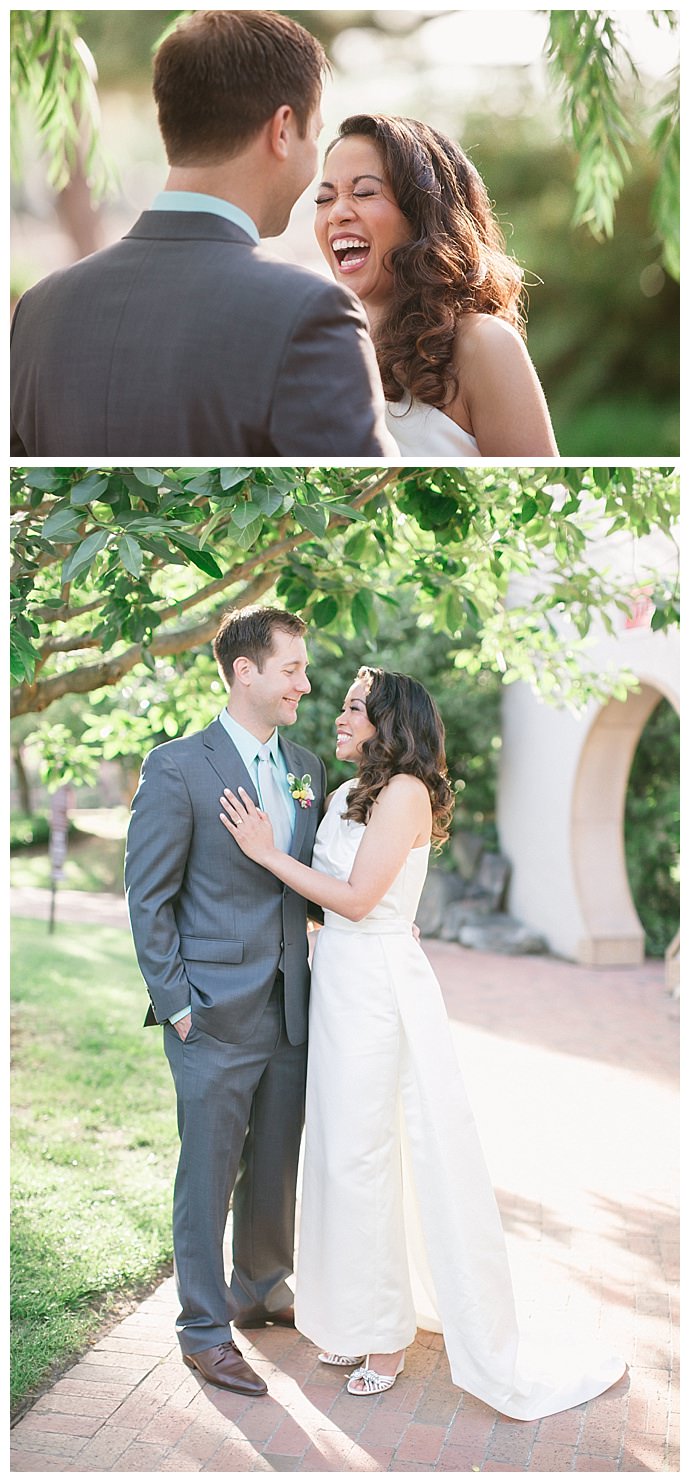 The Party
Their Asian-American fusion wedding featured simple yet stunning decor with black and white linens, which contrasted beautifully with bright floral centerpieces that decorated the round tables that filled the reception tent just outside the pagoda. Guests enjoyed a buffet-style dinner before dancing the night away as their close friend DJ'd. After a night full of love and fun, Robyn and Pete sent their guests home with personalized beer koozies that said "I'll drink to that."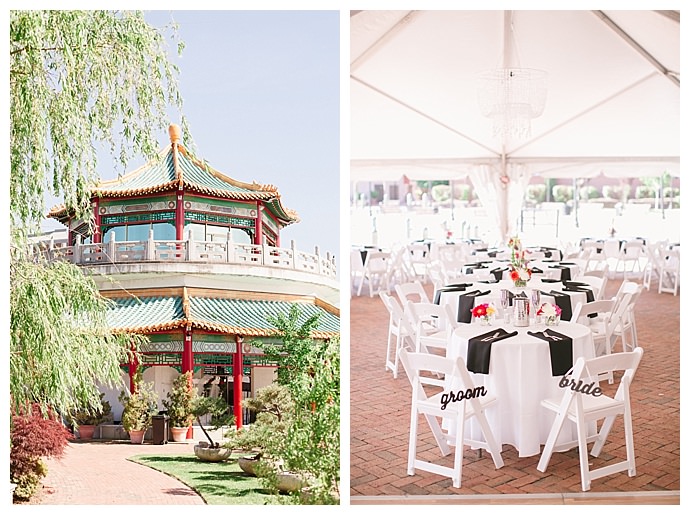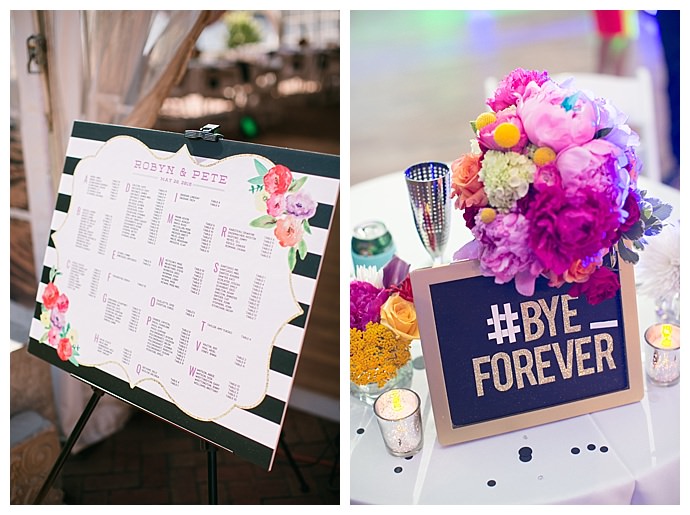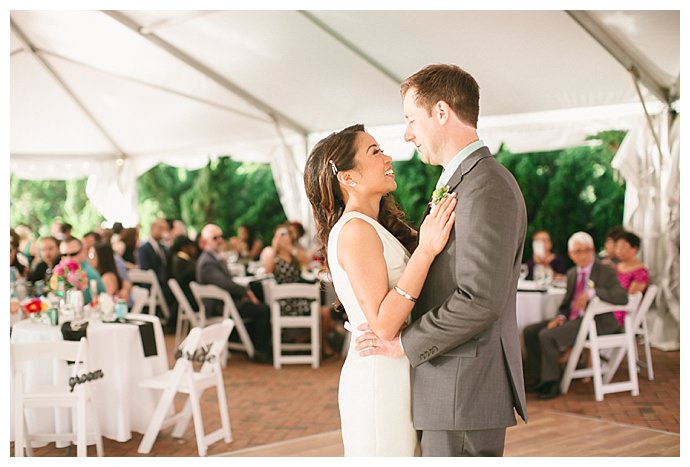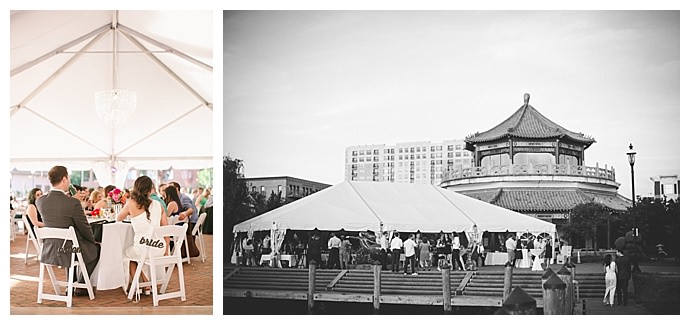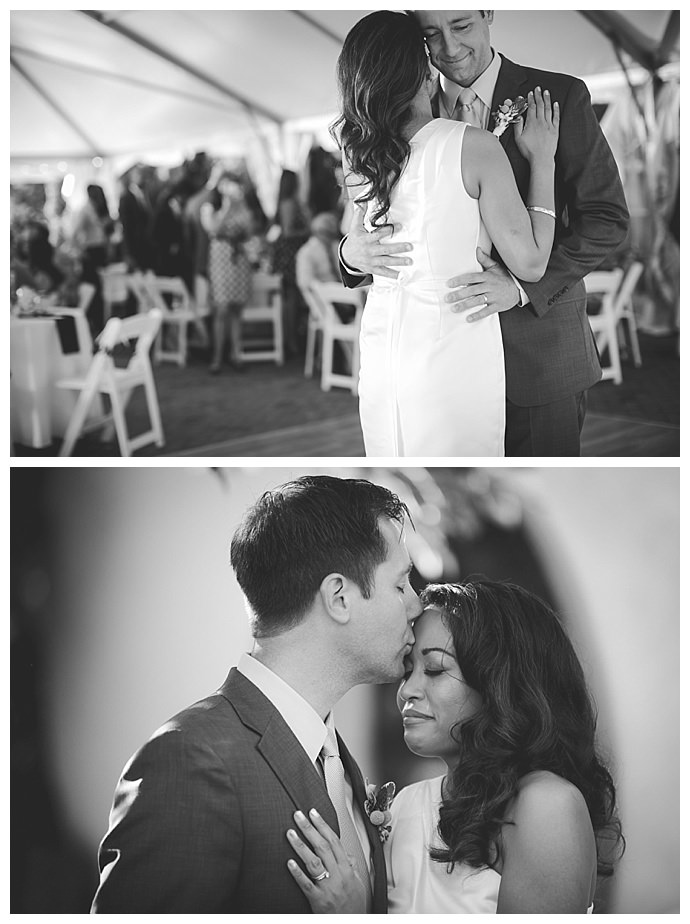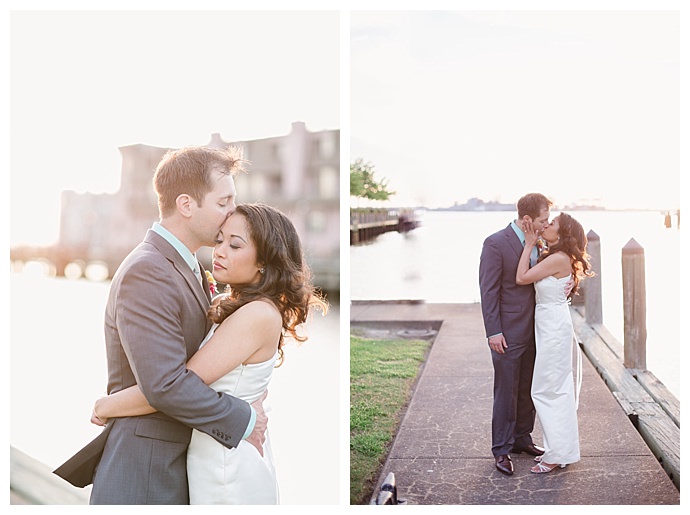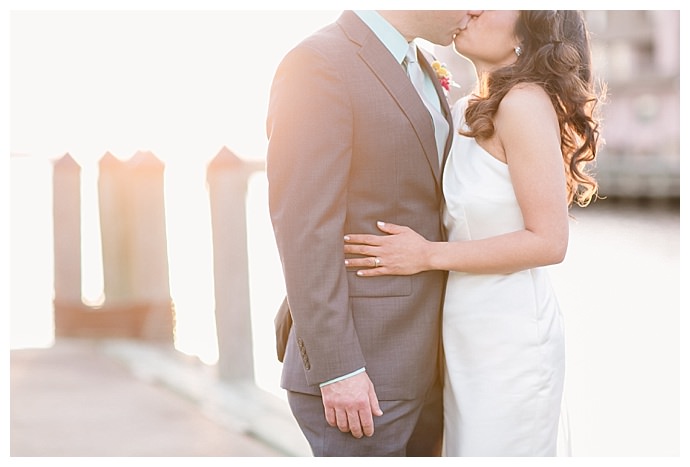 Memorable Moment
"Having the people we love witness and participate in the most important event in our lives," Pete says.