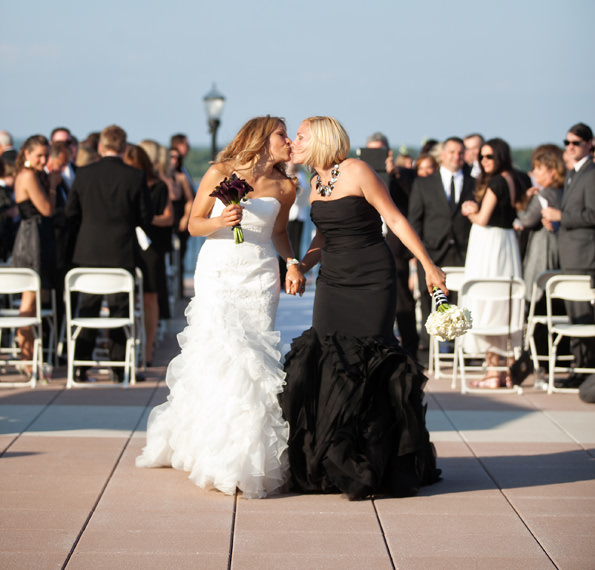 UPDATE: Gov. Chris Christie's administration has dropped the appeal, allowing same-sex marriage to be permanent in New Jersey. Read the full story here. 
Wedding bells will soon be ringing in New Jersey!
As of Monday, October 21, same-sex couples can get legally hitched thanks to a state Supreme Court ruling on Friday that turned down Gov. Chris Christie's administration request to delay same-sex marriage following a ruling by New Jersey Trial Court Judge Mary Jacobson stating "same-sex couples must be allowed to marry in order to obtain equal protection of the law under the New Jersey Constitution."
The NJ Supreme Court will hear oral arguments in the marriage case in January 2014, but until a verdict is announced, same-sex couples will be allowed to marry in New Jersey.
"The State has advanced a number of arguments, but none of them overcome this reality: same-sex couples who cannot marry are not treated equally under the law today. The harm to them is real, not abstract or speculative," wrote Chief Justice Stuart Rabner in the decision. "We applied settled legal standards and determined that the state has not shown a reasonable probability it will succeed on the merits."
Okay, now to start planning some weddings … (psst, check out our New Jersey-area vendor listings, all pre-approved marriage equality cheerleaders!).
And be sure to read the real wedding of the gorgeous couple above here, from our friends at Freedom to Marry.