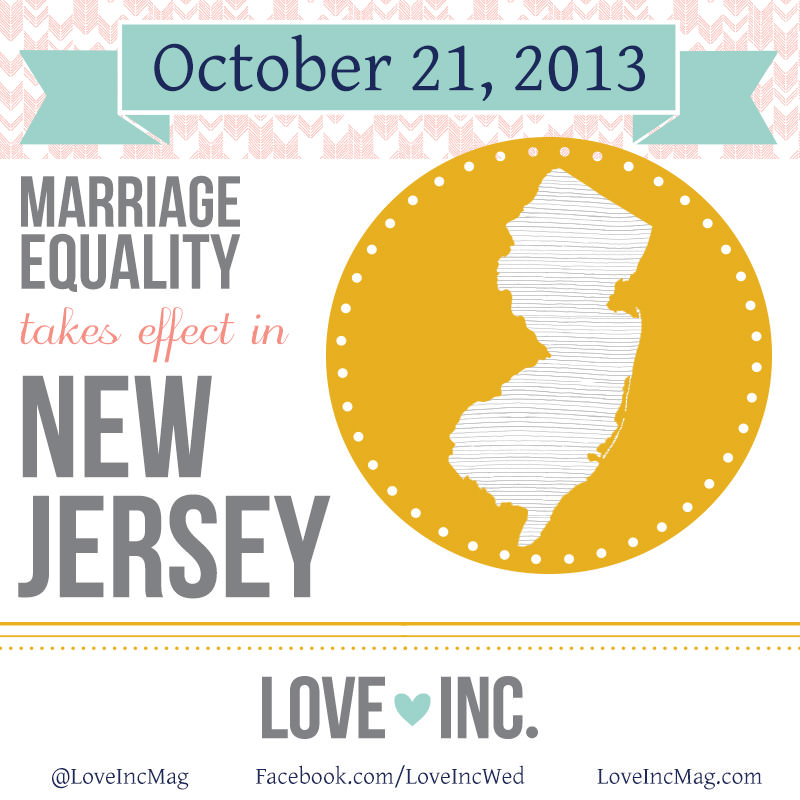 Perhaps it was the widespread public excitement for today's marriages in New Jersey, the obvious backing marriage equality has from the court system or even seeing the couples themselves commit to each other in this morning's ceremonies at 12:01 a.m., but Gov. Chris Christie finally made the right decision.
Whatever was the reason, Gov. Grinch's heart grew two sizes this morning as he dropped his appeal to block marriage equality in the state of New Jersey, making it officially the 14th state, plus Washington D.C., that legally recognizes same-sex marriage.
The state celebrated on Friday when the court refused Christie's request to delay same-sex marriage until a verdict for a pending marriage equality case was decided in January. Regardless of not knowing if their vows would be valid under state law by the New Year, couples rushed to the altar this morning to say "I do."
"Tonight we have crossed a barrier," Newark Mayor and Senate elect Cory Booker told the gay and straight newlyweds he married this morning. "While you all have fallen into love, the truth is the state of New Jersey has risen to love."
Okay, now to start planning some weddings … (psst, check out our New Jersey-area vendor listings, all pre-approved marriage equality cheerleaders!).