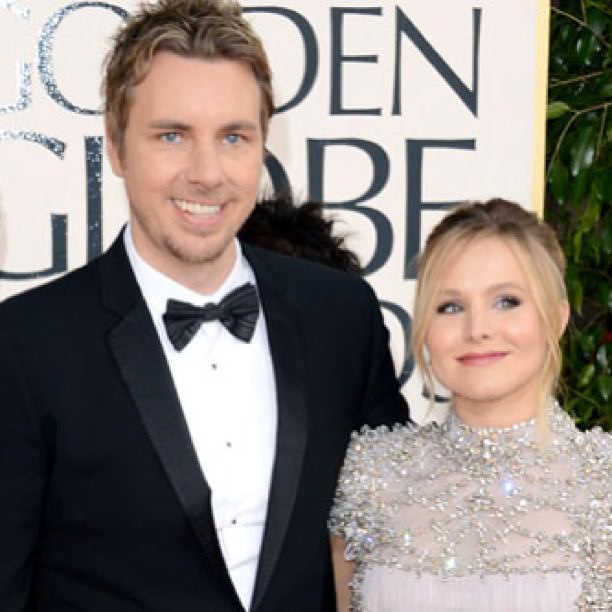 Two of our favorite equality cheerleaders and longtime lovers, Dax Shepard and Kristen Bell, tied the knot this past weekend after being engaged for three years.
With a vow to not exchange vows until same-sex marriage was legal, the California celebrity couple re-proposed to each other via social media this past summer when Prop 8 and DOMA were overturned.
While obtaining their marriage license at the Beverly Hills County Clerk's Office on Thursday, they spontaneously decided to take up a court employee's offer to marry them on the spot. Sure, their on-a-whim wedding may not be what the media was anticipating after six years of togetherness but to me, it sounds like it was absolutely perfect for them. In past interviews, Bell has said, "I don't want another day where I get dressed up and wear makeup and celebrate myself. We really don't want any attention for it." For their wedding day, they were together. She cried. And then they went home to snuggle with their adorable daughter Lincoln, living happily ever after.
While we may not be able to pin her wedding dress or bouquet to our inspiration boards, their unwavering love and commitment to each other is certainly inspiration-worthy and I, for one, applaud them for having a wedding that is special and representative of their little family. They celebrated the most important part of a wedding—their love—and to me, that is an absolutely perfect day.
Congratulations and best wishes to a lifetime of happiness for the newlyweds!
Photo by SynergyByDesign/Flickr