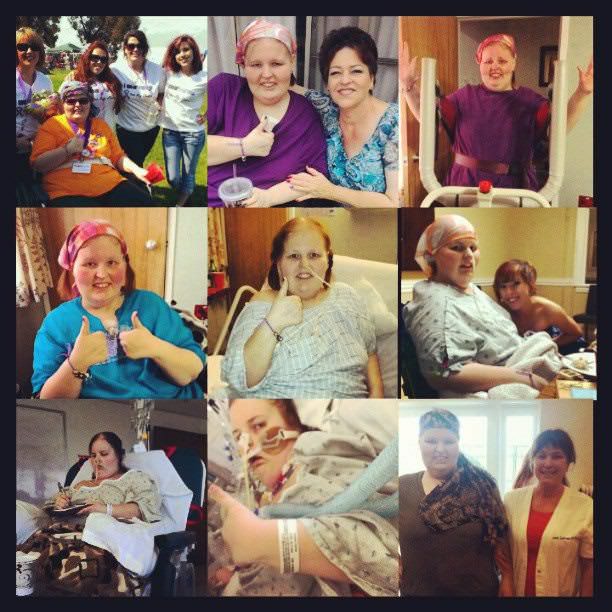 An engagement is a jovial, albeit sometimes stressful, time in a couple's life. They're picking out linens, tasting cakes and making decisions on flower arrangements. But for Cherise and Erik, it gives them hope.
You see, Cherise has stage four Non-Hodgkins lymphoma and plans to marry the love of her life on Friday, May 30, 2014 in San Francisco in front of 150 family and friends.
Five months after Erik popped the question in true fairytale fashion at Disneyland, Cherise was rushed to the hospital after chemo caused her lungs to collapse. She was put on a ventilator and chest tubes were inserted into each lung to drain fluid in order to keep her breathing. While in the ICU, her kidneys failed, putting her on dialysis for six weeks. Because of immobility, she had to re-learn how to do basic movements such as sitting up and walking, and after 100 intense and determined days in rehab, she walked 350 feet and was able to come home.
Cherise is now undergoing vigorous rounds of chemotherapy, and will have stem cells transplanted to basically give her a brand new immune system and hopefully kick this cancer's ass.
Erik hasn't left Cherise's side once, and her sparkling personality still shines regardless of the hell her body and emotions are being put through.
With the help of her best friend, Jove Meyer of Jove Meyer Events in Brooklyn, N.Y., she gets to escape the tubes and the needles, if even just for a little bit, and plan what will be the most beautiful day of her life: her wedding.
For Cherise, it would be easy to fall into a depression at a time like this, and for Erik, it would be easy to walk away. But these two are fighters—fighters for their love and their life together—and that devotion is truly inspirational; they'll be damned if they let cancer come between their happily ever after.
But they need your help. Pray, send out positive vibes, wish upon a star …  whatever it is that you do, please do so for this beautiful couple.
And if you're in the Bay area … they have a venue and a dress, but are looking for vendors to donate or offer discounted services to complete their love story, particularly in photography, videography, cake and floral design. Want to help? Leave a message in the comments or email us directly at [email protected] and we'll be sure to pass along the message to the bride-to-be!
Now let's get these two lovebirds hitched in a wedding that's as awesome as they are!