The whirlwind of Bridal Market has come and gone (we hope you followed along on Instagram!) but there are a few collections that we just cannot stop dreaming about. So what designers managed to capture the hearts of our editorial team? Find out after the jump …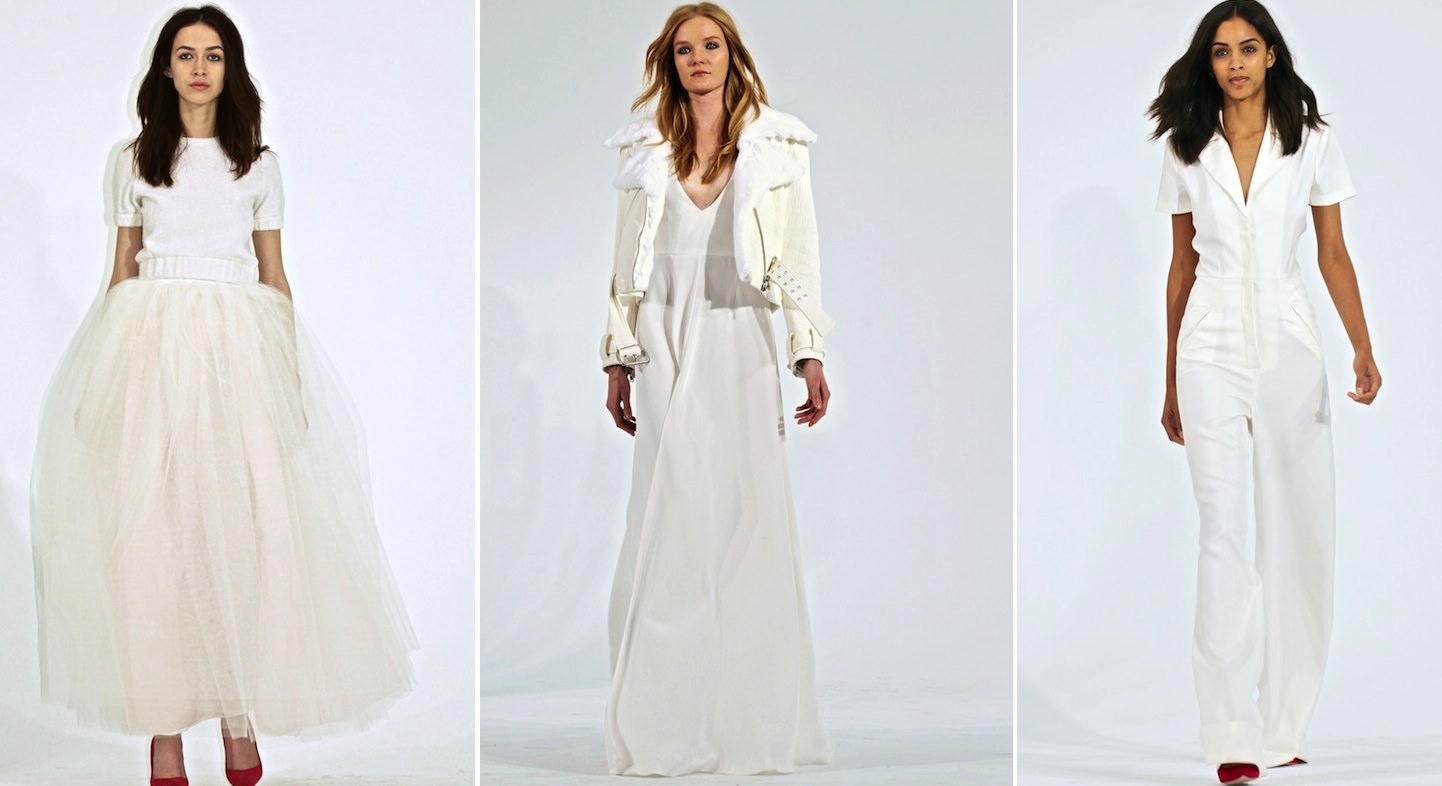 Brittny Drye, editor-in-chief: HOUGHTON
With each season comes more of a variety for brides — jumpsuits, tuxedos, ball gowns — and I just love that. Bridal fashion has evolved tremendously in the last few years and it's downright refreshing to see the myriad of options available. There were multiple moments during Market that left me breathless — Inbal Dror positively brought down the house, Elizabeth Fillmore made me fall in love and Rivini had me saving inspiration for my own wedding dress — but the designer who encompassed the variety that I love for our readers was Katharine Polk of Houghton. Sweet ballerina-inspired ball gown skirts, edgy moto jackets, tuxedo shirts — the collection oozed with personality and provided inspiration for soonlyweds all across the spectrum.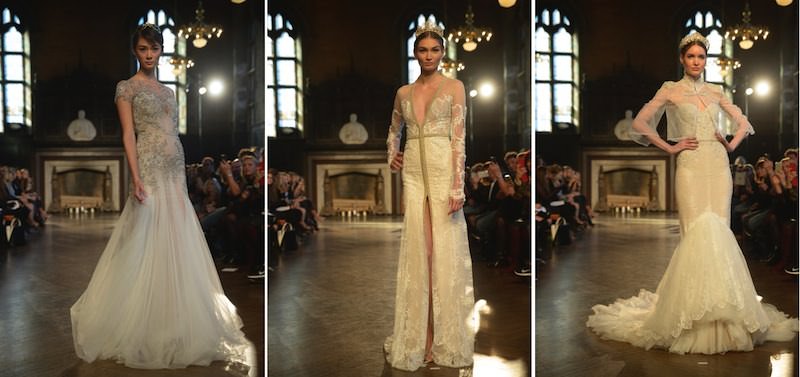 Krista Roser, fashion editor: INBAL DROR
Picking out a favorite among all the designers of this Bridal Week is such a hard task. Everyone really had such amazing collections and there were so many different styles showcased on this season's catwalk. There is the "undone" bride perfected by Houghton; the Gothic Angel bride by Claire Pettibone who showed us so many details and colors; the edgy, rocker bride by Hayley Paige who had leather and studs and the Mongolian frozen tundra bride by Theia who showed us different textures and layers. Though, if I have to choose one that really did stand out it would be Inbal Dror. This jaw-dropping New York debut had everyone wishing they could be this bride. This Israeli designer's collection was very glamorous, sexy, romantic and regal. Think high slits, sheer overlays and deep Vs. Also, the High Line Hotel, which also housed the Claire Pettibone show, was the perfect location for this drama. I would stay tuned to more from this artist.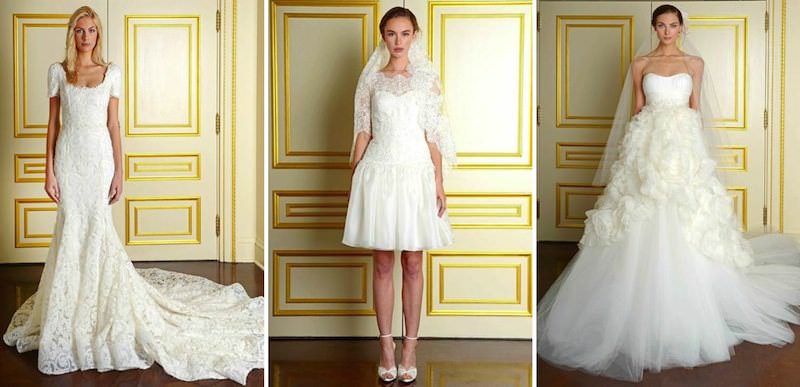 Meghan Kennedy, editorial intern: MARCHESA
I love how classic their dresses are, but always with a twist to update the look. A modest lace top is tempered by a short skirt, while a super full A-line skirt is kept from being too safe with the addition of ruffles. I'm nowhere near getting engaged or thinking of getting married, but as I looked through Marchesa's collection, I couldn't help thinking "I want to own that dress!" for every single garment I saw.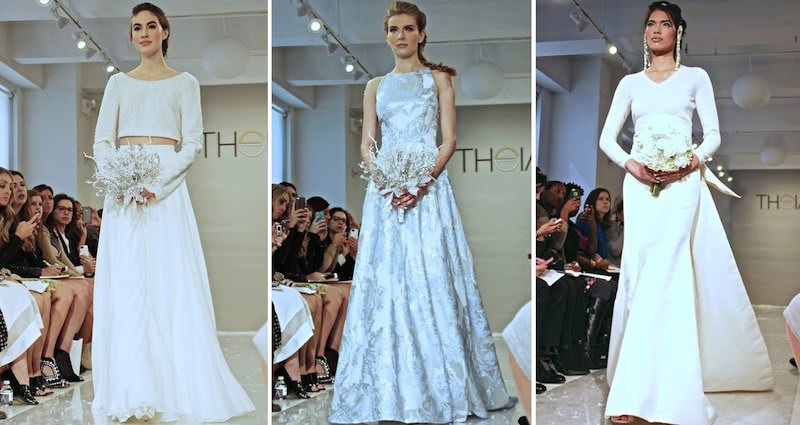 Sarah Benjamin, photographer: THEIA
When snow first falls before any being has a chance to walk all over it, there is an overwhelming gorgeous sense of pristine silence, a promise of a clean beginning. A deep winter storm is beautiful, turbulent and sacred in those moments. A wedding day is somewhat the same. For me, Don O'Neill captured the idea of the winter landscape, with white, cream and icy blue colors. I loved the rich, cozy textures and he used, such as felted wool and cashmere, with a throwback design to winter wear from past eras. There was something so tactile about his designs.
Photo credit: Inbal Dror photography by Price Stone; Theia photography by Sara Benjamin