To kick off Pride month, a Brooklyn bridal designer is celebrating in the best way possible. For the month of June, Loulette Bride is offering a promotion for LGBTQ brides-to-be — buy one dress, get one free! Loulette Bride is proud to celebrate love in every form, and founders Marteal Boniello and LaTimberly Johnson know the price of one dress, let alone two, can be costly. So for the couple taking on double dress duty, this incredible promotion is for you!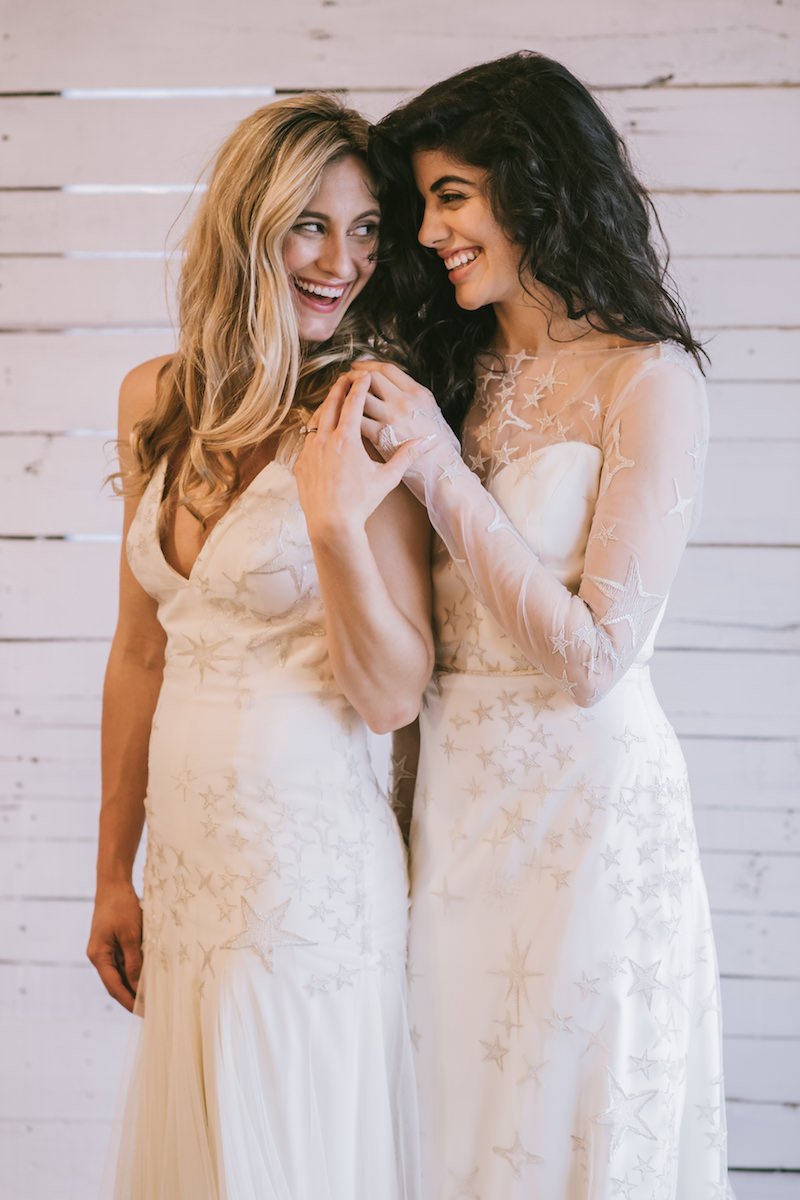 After best friends Boniello and Johnson began to receive an overwhelming number of requests for custom wedding dresses, the Syracuse graduates banded together and combined their two passions — lingerie and bridal — into one, and Loulette Bride was born. Specializing in spirited designs for the adventurous soul, the racks inside Loulette Bride's Brooklyn studio are filled with whimsical fabrics, playful textures and fresh silhouettes for the soonlywed who plans to spend their wedding night on the dance floor.
All couples who make an appointment in June are eligible for their Pride month promotion, and for couples who don't want to spoil the surprise, appointments can be booked together or separately. Appointment slots are already filling up, so be sure to book yours as soon as possible to take advantage of this special offer!