By Meghan Kennedy | Photography by Madrigal Films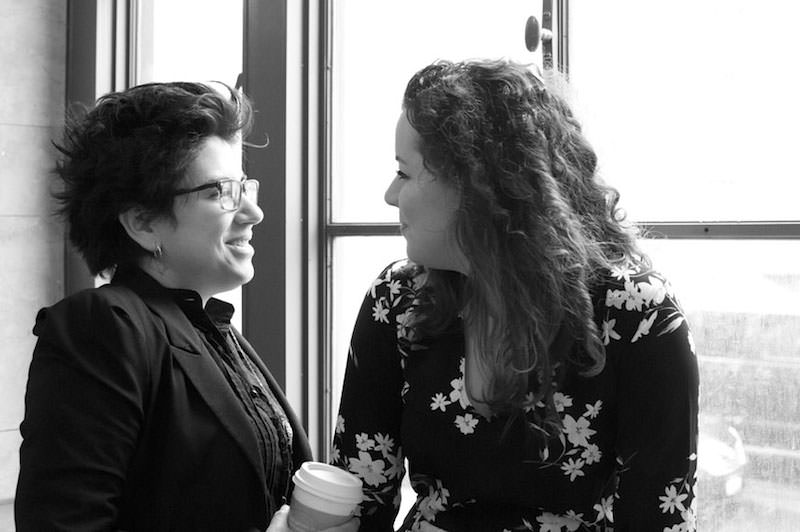 Eloping is one of the most romantic things a couple can do: intimate, low-key and simply about the love between two people, nothing more. It's all the more special when you're able to do so during one of Manhattan's most picturesque seasons armed with a few loved ones, which is exactly what newlyweds Lara and Reggie did. Originally from Florida, the pair traveled to New York City in early May for an elopement with their closest friends who couldn't make it to their Miami wedding. Madrigal Films captured their City Hall vows as well as snapped shots of the couple in charming West Village streets, naturally sprinkled with petals as if Mother Nature herself was decorating their aisle.
The Venue
Lara and Reggie chose to be married in New York because they wanted their marriage to be legally recognized, as Florida doesn't yet have marriage equality laws. They had a small celebration in Miami with their loved ones, but still wanted to travel to New York to make it legally official. Since some of the couple's best friends live in New York City, they headed to City Hall in the Big Apple to put it down on paper. Why City Hall? "On the surface, there's nothing glamorous about City Hall in downtown Manhattan, but there is a romantic quality to it. Being together with just a few friends to share our marriage made it intimate and fun," the happy couple shared.
Keeping it casual and low-key, Lara and Reggie wore a floral romper and a black blazer and jeans, respectively. "The whole day was about being ourselves—casual, comfortable, fun," notes Lara.
After the ceremony, they toasted to their marriage with friends at Buvette, a quaint French-inspired gastroteque in the West Village.
Memorable Moment
Celebrating at Buvette in the west village with two of our best friends was definitely the highlight of the day. The staff at Buvette was super sweet and accommodating. They poured us each a glass of sparkling rose' to congratulate our marriage.