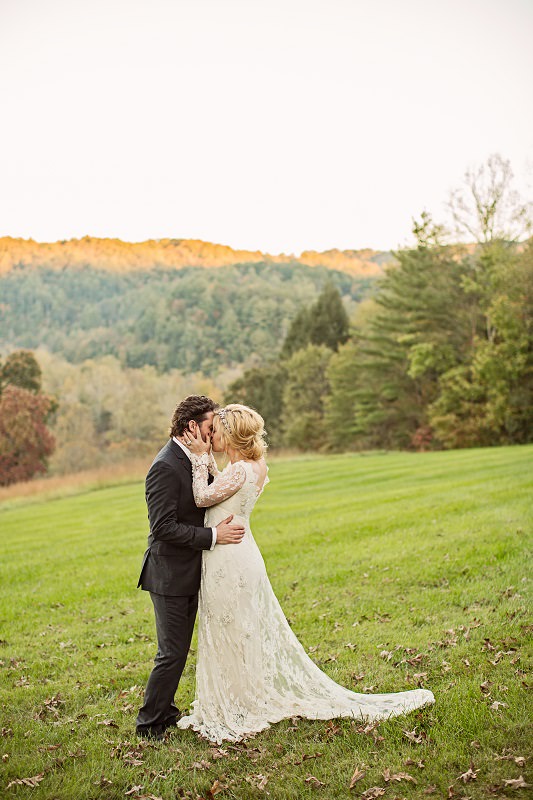 Kelly Clarkson tied the knot on Sunday with Brandon Blackstock at Blackberry Farms, an idyllic venue nestled in Tennessee's Smoky Mountain foothills. It was the perfect destination from a beautiful proposal.
The adorable singer had mentioned during the wedding planning process that she was scrapping the over-the-top wedding plans for a more low-key ceremony and it seems they did just that, exchanging vows on a covered bridge, strung with twinkly nights with just Brandon's two kids in attendance. Perfection.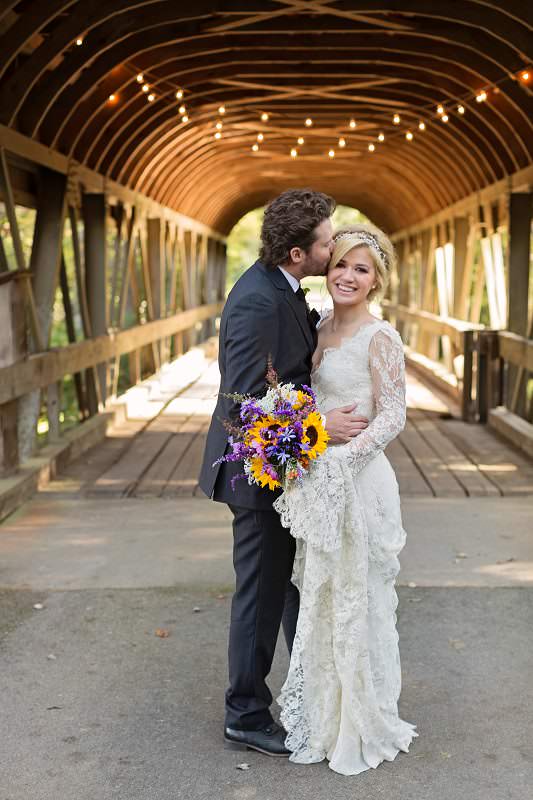 Kelly shared wedding photos with her fans, as well as a short but sweet video that gives a sneak peek into the couple's intimate day, filled with happy kisses and a romantic canoe ride for two.
The bride was positively glowing, carrying a wildflower bouquet and wearing Temperley's dreamy Jessamine gown, a lovely long-sleeve lacy number that is the epitome of vintage romantic. While she looked stunning in the other wedding gowns she wore for her engagement photos, this was definitely The One. She accessorized with a bejeweled Maria Elena headpiece, with her blond hair tied in a loose, low bun.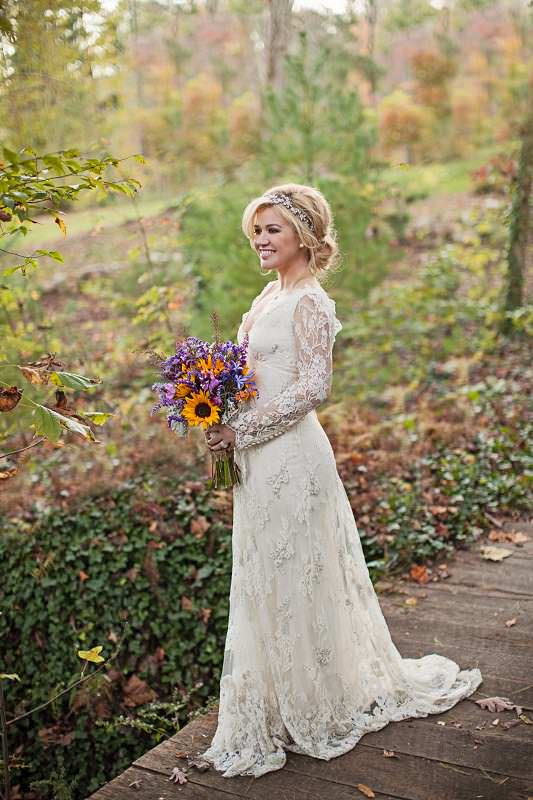 Congratulations to Mr. and Mrs. Blackstock!
Photos by Koby & Terilyn Brown, Archetype Studio Inc.; Video by Weiss Eubanks Films
*Photos and videos published with permission from photographer and videographer.
Check out our report on the Lukas Gage and Chris Appleton wedding with Kim Kardashian officiating here…