Thinking of going the DIY route for your wedding cake? Even if your baking skills are the crème de la crème of coconut cream, you may still find the decorating steps tricky. Fear not dear icing amateurs, with these three sugary add-ons, your desserts can rival those of professional pastry chefs.
Bonus tip: even if you're in no way, shape or form talented at baking, you can save dollars on your dessert (decorating is often the most pricey aspect of the wedding cake) by having a pro bake the cake and then adding your own embellishments.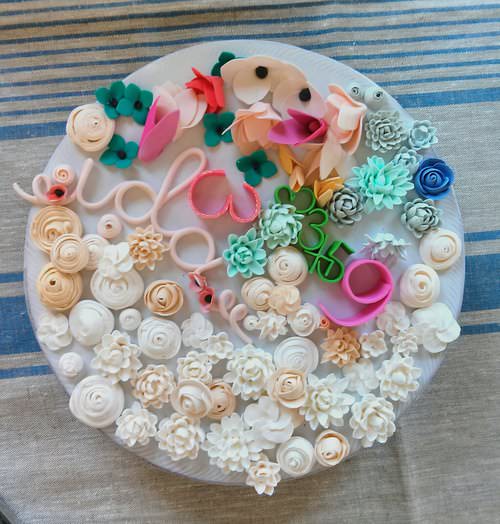 Signe Sugar: Designer Sarah Foote creates elegant sugared accents, ranging from cake crowns to gum paste hearts and fondant lettering to leaf borders, turning even the most simple confection into an ornate affair. She can do them in basically any color, so you can have it match your wedding palette.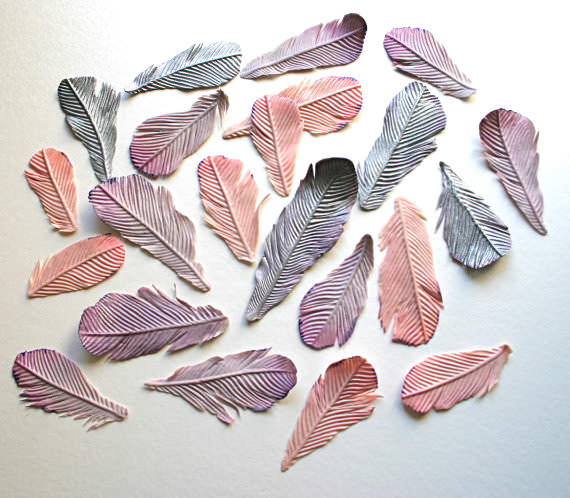 Andie's Specialty Sweets: From nature-inspired items such as sea glass, feathers and animals to vintage-y gears, buttons and keys, this Etsy shop has edible accents that fit every theme you can imagine.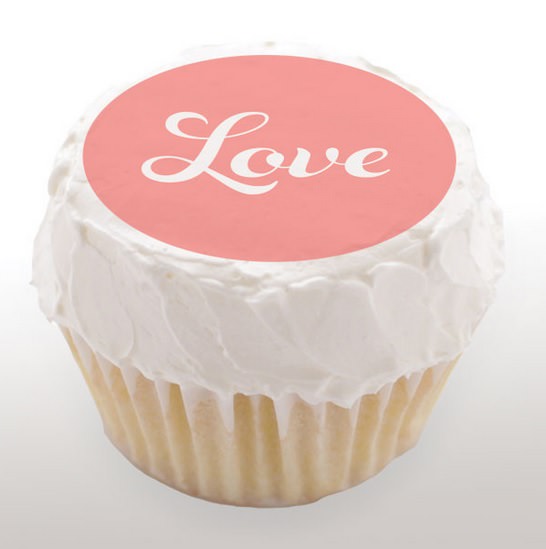 Ticings: With a simple peel and press, these gluten-free, edible icing sheets transform your soft-frosted confections into a professional masterpiece. Pick one of the ready-made designs or personalize it with your own custom image.